Take your pick from these 50 plus fun at-home keto baking projects! Choose from sugar free mug cakes, easy sweet treats for beginners, recipes using low carb pantry staples and 5 ingredients or less as well as grain free breads, rolls and comforting dessert classics.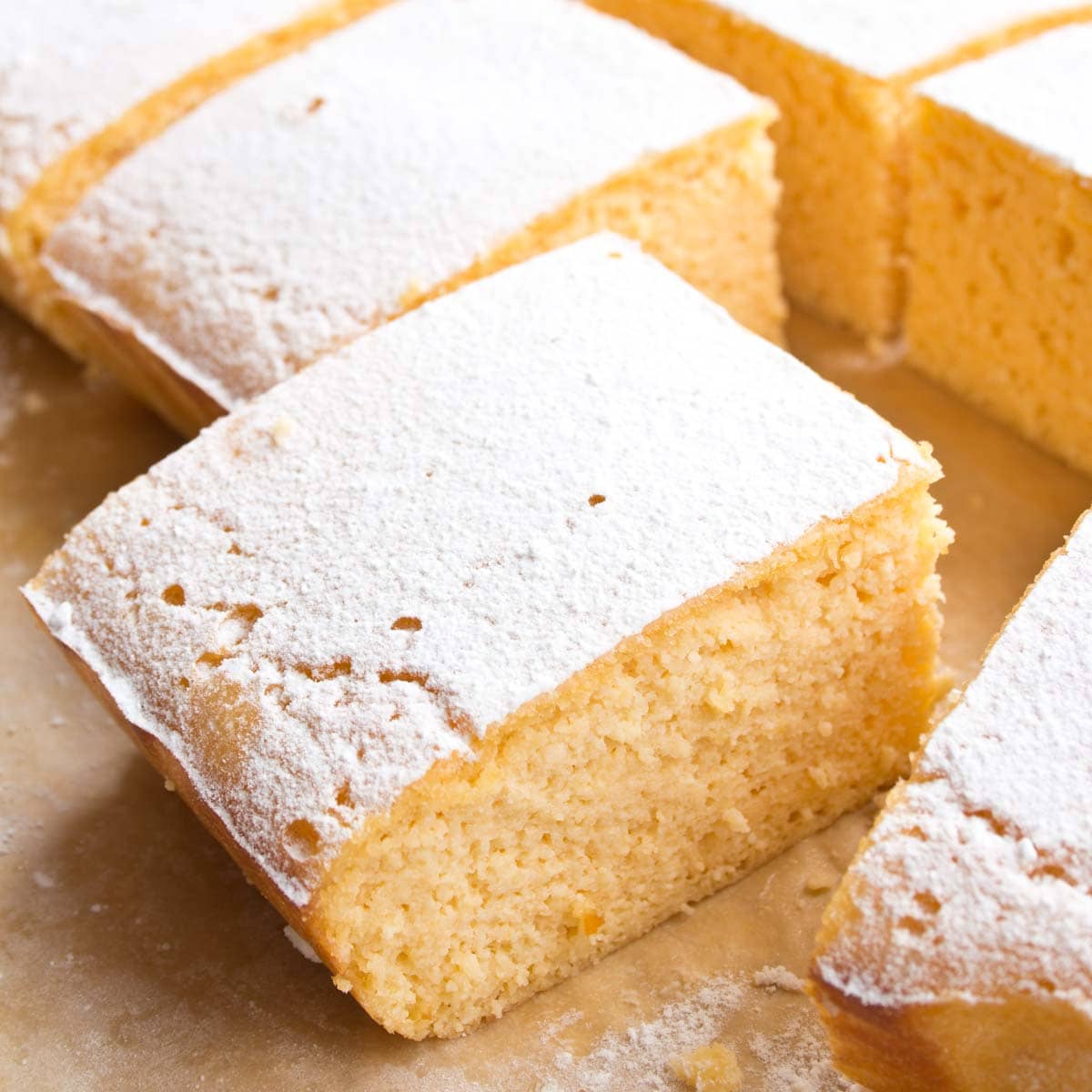 I think everyone needs a list like this to fall back on, whether you're on holiday with the kids, enjoying a long weekend, hunkering down when it's cold and wet outside...
...or for those days when you simply got some extra time on your hands and feel like a small (or large!) treat.
For me, keto baking - and enjoying something I've baked - is a stress-buster.
That's why I want to share with you a selection of the easiest, most delicious and comforting baking recipes on Sugar Free Londoner.
I've chosen recipes with as few ingredients as possible and included ones that require low carb staples you're likely to have in your pantry right now. As always, there are ideas for variations and substitutions in each post.
I hope they'll inject some fun and joy into your lives!
Jump to:
Mug Cakes
Want an instant treat? I've got you. My collection of mug cakes is super popular on the website and get TONS of positive reviews.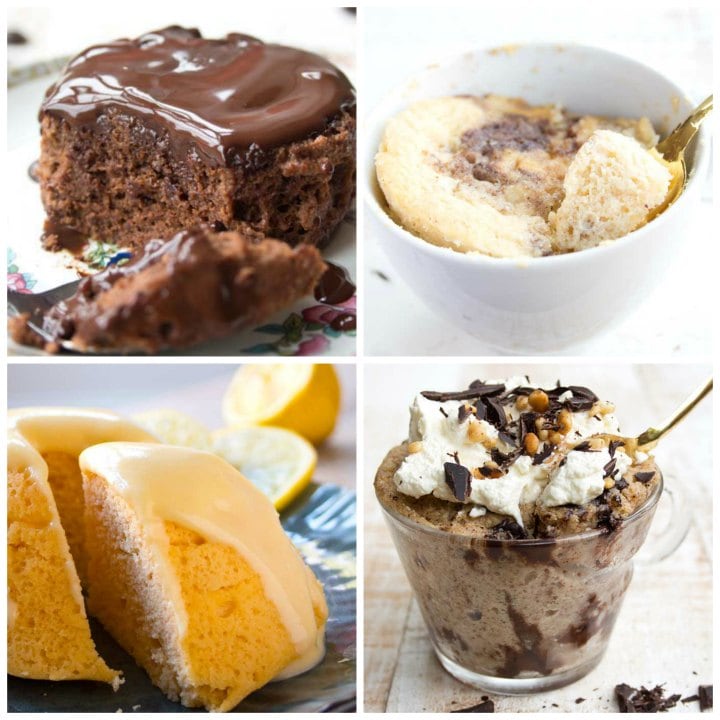 Keto Triple Chocolate Mug Cake - a coconut flour recipe. Soooo moist!
Keto Peanut Butter Mug Cake - if you like peanut butter, don't miss this one!
Cinnamon Swirl Coconut Flour Mug Cake
Keto Carrot Cake For Two - you can also use grated zucchini (liquid squeezed out) in this recipe
Sugar Free Lemon Mug Cake - zingy and super simple
Keto Baking for Beginners
These recipes are tested and tried by plenty of readers. If you're new to baking, low carb or not, get started with one of these. My daughter regularly makes the cream cheese pancakes all by herself (not strictly a "baking" recipe, but too good to not be in this list!).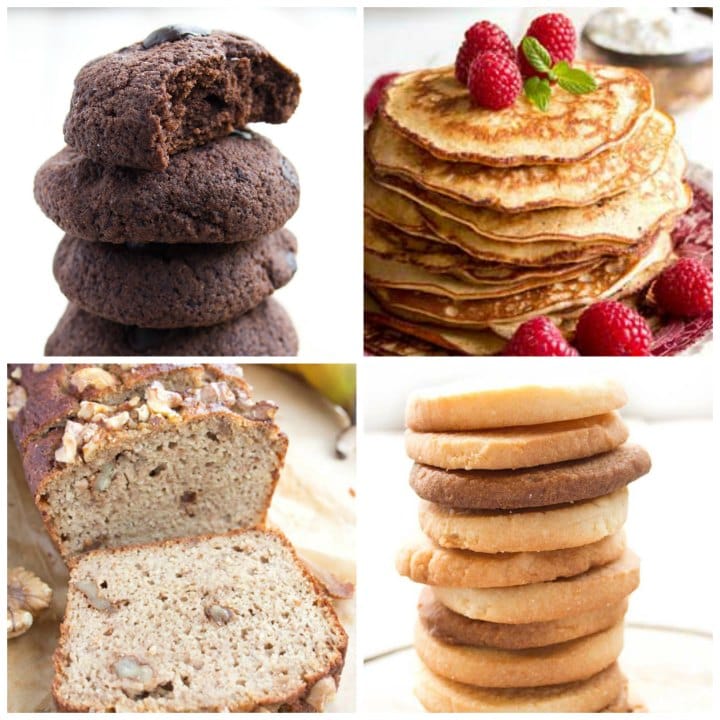 Almond Cream Cheese Keto Pancakes
Low Carb Peanut Butter Cookies - 4 ingredients and absolutely foolproof 😉
Soul-Satisfying Keto Chocolate Cookies - make these in under 20 minutes!
Low Carb Sugar Free Banana Bread - this bread uses (one) real banana and is getting RAVE reviews
5 Ingredients or less
The following recipes require 5 ingredients or less. This wouldn't be a proper low carb roundup without a recipe containing cheese - as the only ingredient! Check out my keto "popcorn", it's perfect for a Netflix night 🙂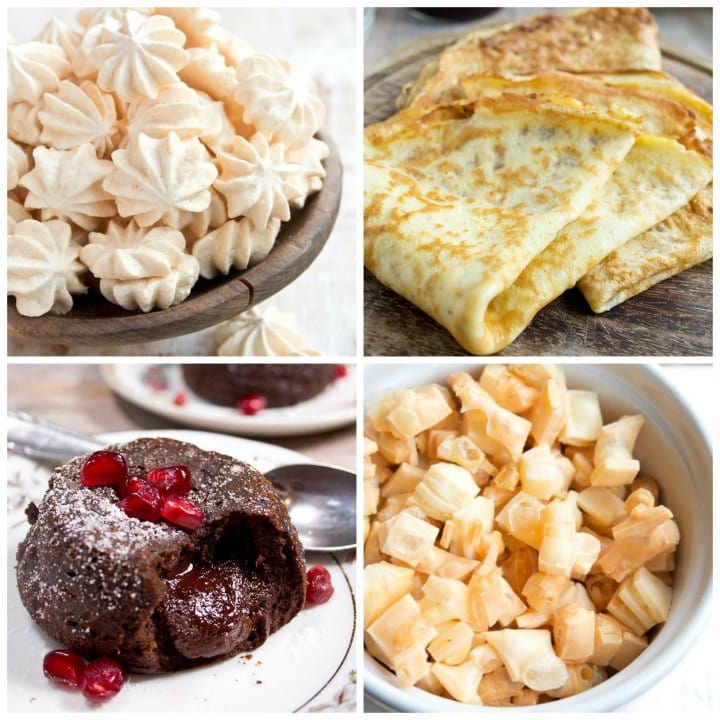 Keto Chocolate Lava Cake - a must if you have some good quality chocolate at home
2 Ingredient Low Carb Chips - amazing with and without a glass of wine 😉
Fathead Dough
If you've got a bag of mozzarella knocking about, try one of these recipes. My kids loved the Snickerdoodle twists - they are super crunchy. I'm partial to the deliciously soft pretzels (that must be the German in me!).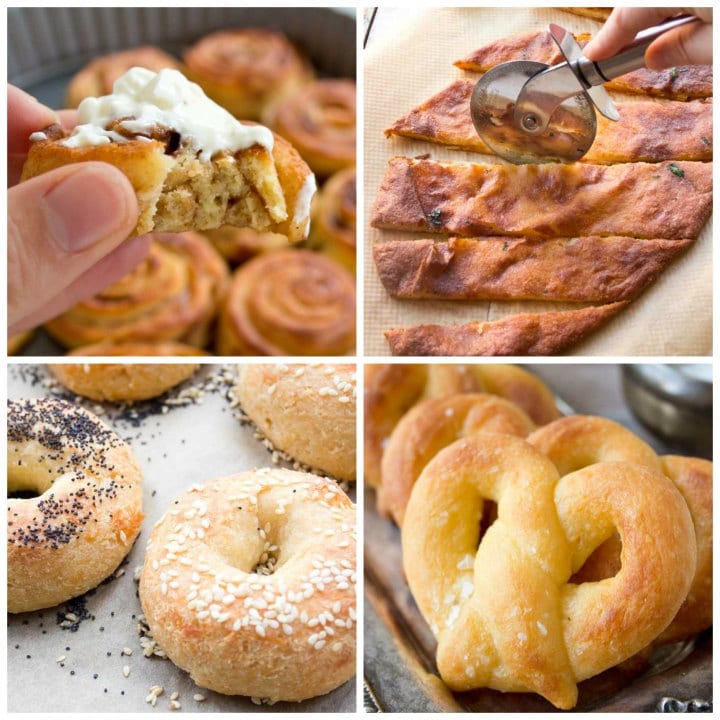 Keto Cinnamon Rolls - this recipe went viral on Facebook
Best Keto Bagels - soft and superbly satisfying
Keto Croque Monsieur (Low Carb Hot Pockets) - this recipe is nut free!
Basic Ingredients
These keto baking recipes are made with low carb staples such as almond flour, eggs, butter and nuts. The muffins and the microwave bread are on the table in minutes!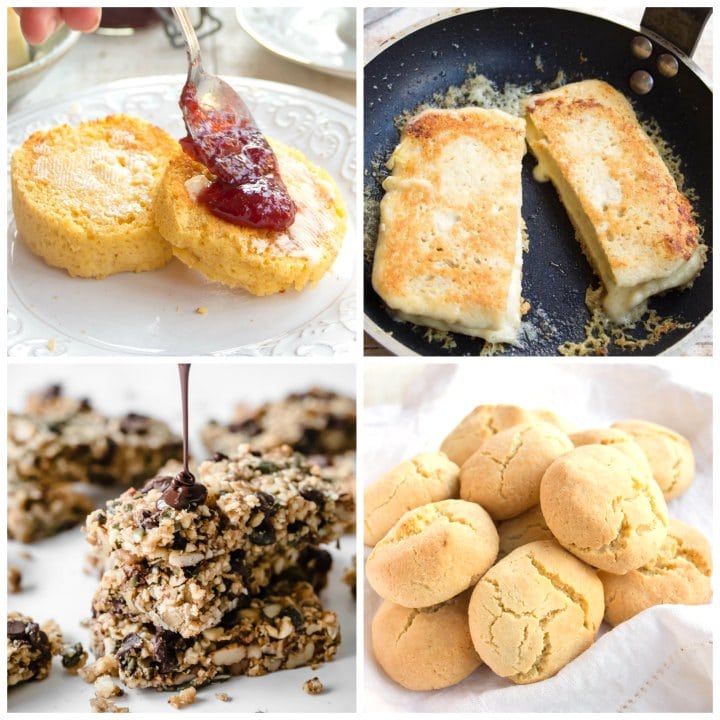 Easy Low Carb Keto Granola Bars - you can vary the nuts and seeds in the recipe, just use whatever you've got available
Speedy Savoury Scones (Almond Flour Biscuits)
Keto Microwave Bread - my go-to when I want a quick slice of bread. I love to make cheese toasties with it
Sugar Free Breakfast
Got time for a leisurely breakfast with the family? Try my orange almond breakfast cake or the cinnamon roll pancakes. If you're after a quick low carb breakfast solution, why not whip up one of my granola recipes? I like to make a HUGE batch and keep it in an airtight container. It lasts for weeks and tastes wonderful with yoghurt and berries.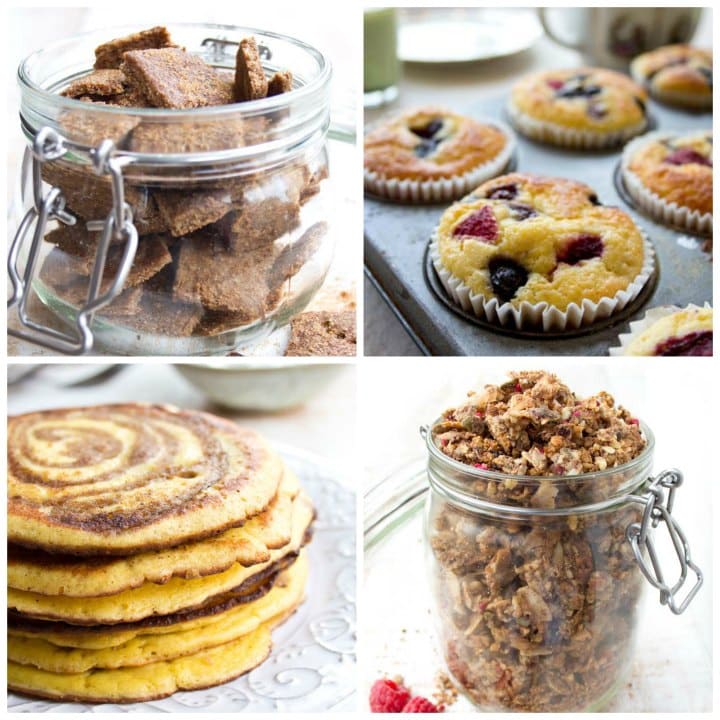 Low Carb Cinnamon Roll Pancakes
Low Carb Granola - packed with nuts and seeds. LOADS of recipe variations in the post, you can use whatever you have in the pantry!
Low Carb Waffles - because... what would life be like without waffles?
Grain Free Peanut Butter Granola
Keto Cinnamon Crunch Cereal Recipe - crunchy cinnamon-y squares guaranteed to make you VERY happy
Low Carb Muffins - you can freeze these, so prep a big batch
Crackers
These recipes are great if you want something to nibble on or as a side to a soup or salad. The paleo almond low carb crackers are so versatile and last for weeks!
Cheese Thyme Keto Crackers Recipe
Paleo Almond Low Carb Crackers - only 3 ingredients!
Keto Tortilla Chips - the most popular recipe on my website
Keto Rolls and Buns
If the inner keto baker in you stirs, get going with one of these recipes. Being German, rolls were one of the things I missed most when I went low carb. All of these freeze well and work with sweet or savoury toppings (or with a generous lathering of butter!).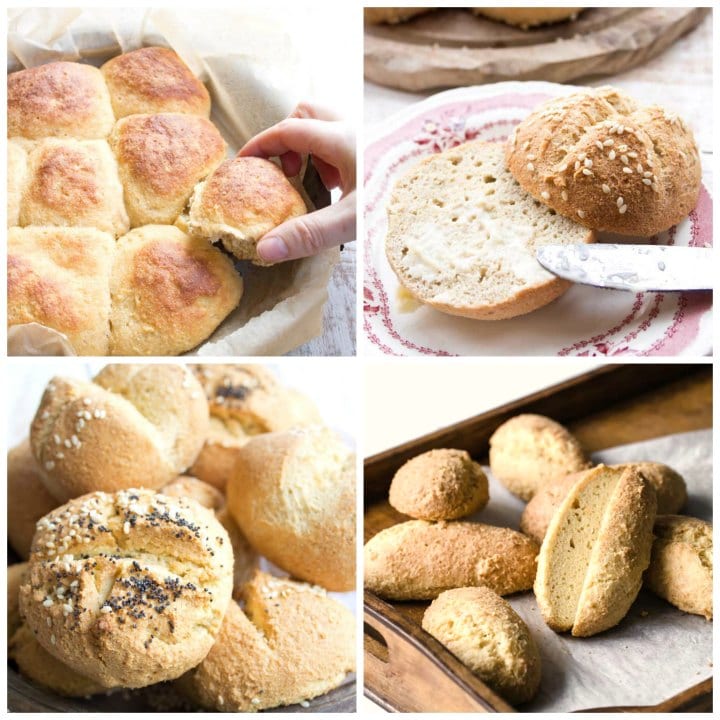 Pull-Apart Keto Bread Rolls - a yeast recipe
Easy Low Carb Rolls - ready in under 20 minutes!
Keto Breakfast Buns - sooo fluffy on the inside
Low Carb Bread
There's nothing like the smell of freshly baked bread filling the kitchen. Making your own grain free bread is really simple. Each of these breads can be sliced and frozen, so you have fresh low carb bread "on tap" - just pop a slice into the toaster straight from the freezer!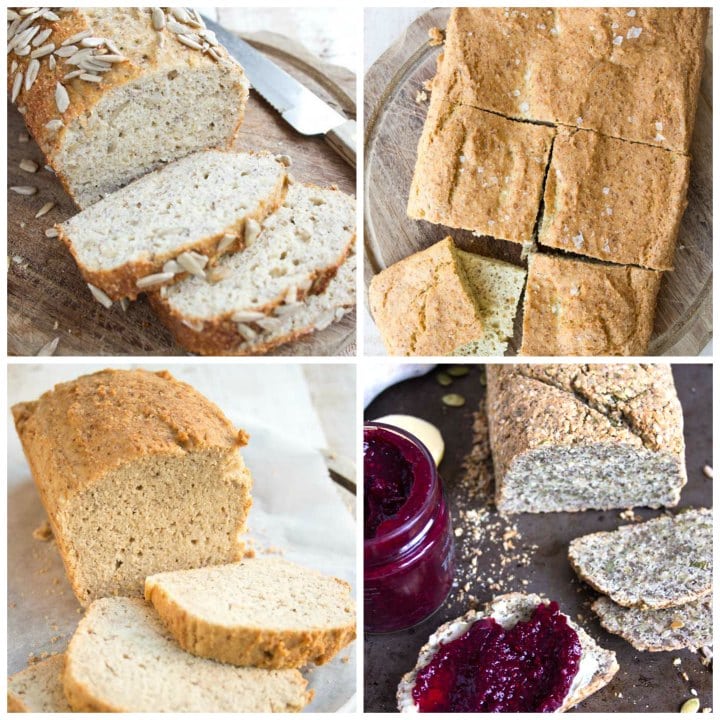 Almond Flour Bread - this recipe has TONS of fans. Check out the reader reviews!
Everyday Low Carb Bread Recipe - uses quark, a German cooking cheese. But Greek yoghurt works just as well. Easy and amazing taste.
Flaxseed Bread With Coconut Flour for all of you who cannot have almond flour
Rustic Paleo Bread With Seeds - packed with nuts and seeds. Slice this one thinly and toast. Heaven!
Coconut
Got some coconut flour or desiccated coconut in the cupboard? Here are delicious recipes for lovers of all things coconut!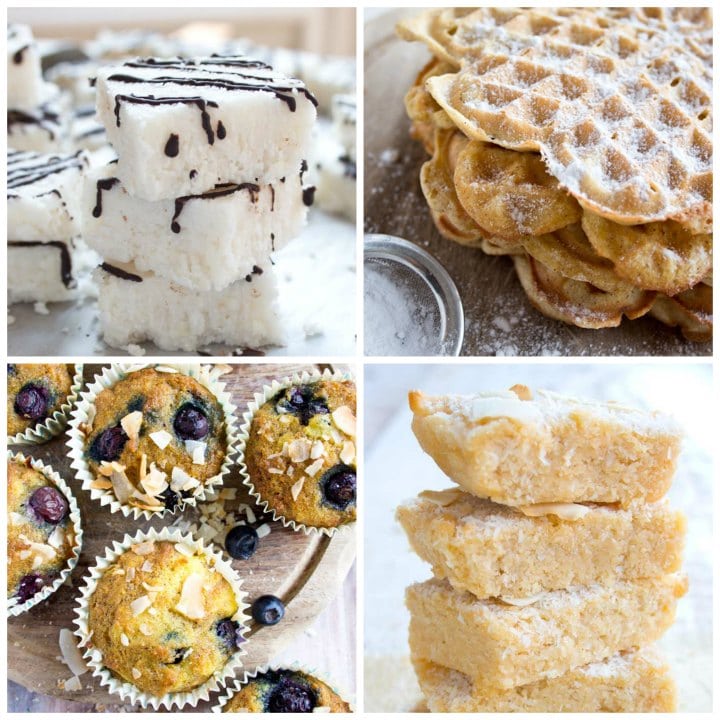 Coconut Flour Muffins with Blueberries - you can sub the blueberries with chocolate chips, chopped nuts, frozen raspberries... or even just enjoy the muffins solo
Almond Butter Coconut Flour Waffles
Keto Coconut Bars - only 5 ingredients! (this is actually a no bake recipe but it's so good I HAD to include it 😉
Keto Coconut Blondies my kids LOVE these. They're super moist
Comforting Classics
These recipes are low carb versions of baking classics. I've chosen them because they are my go-to recipes when I crave a sweet treat that's simple and comforting.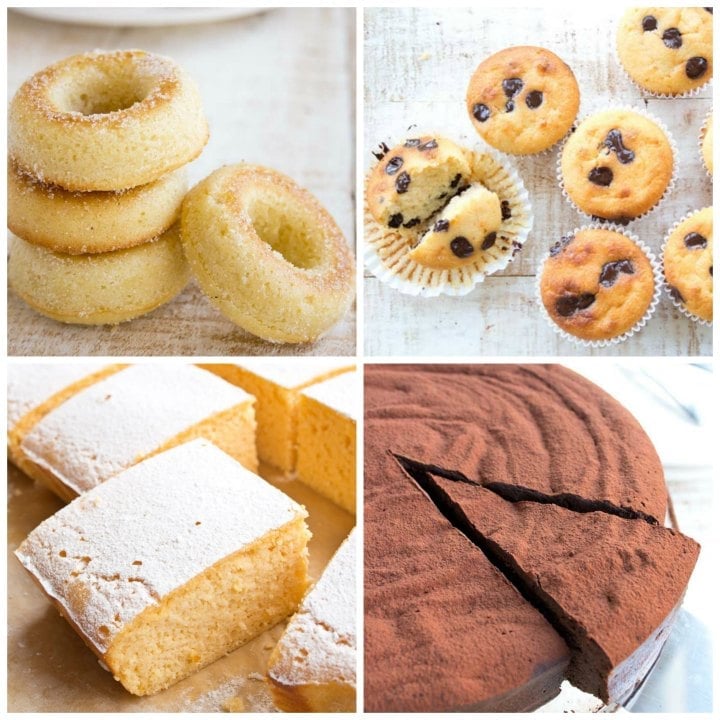 Sugar Free Donuts - you'd never believe these are only 1g net carb per donut! If you don't have a donut pan, make them in a muffin pan
Keto Lemon Bars - readers love the zingy taste of these
Best Ever Keto Chocolate Cake - 5 ingredients and simply crazy fudgy
I hope you liked this collection of keto baking recipes. Tell me in the comments which one you're going to try!!
★ STAY IN TOUCH on FACEBOOK, PINTEREST and INSTAGRAM for more great food and join my NEWSLETTER for the latest updates and a FREE EBOOK.★