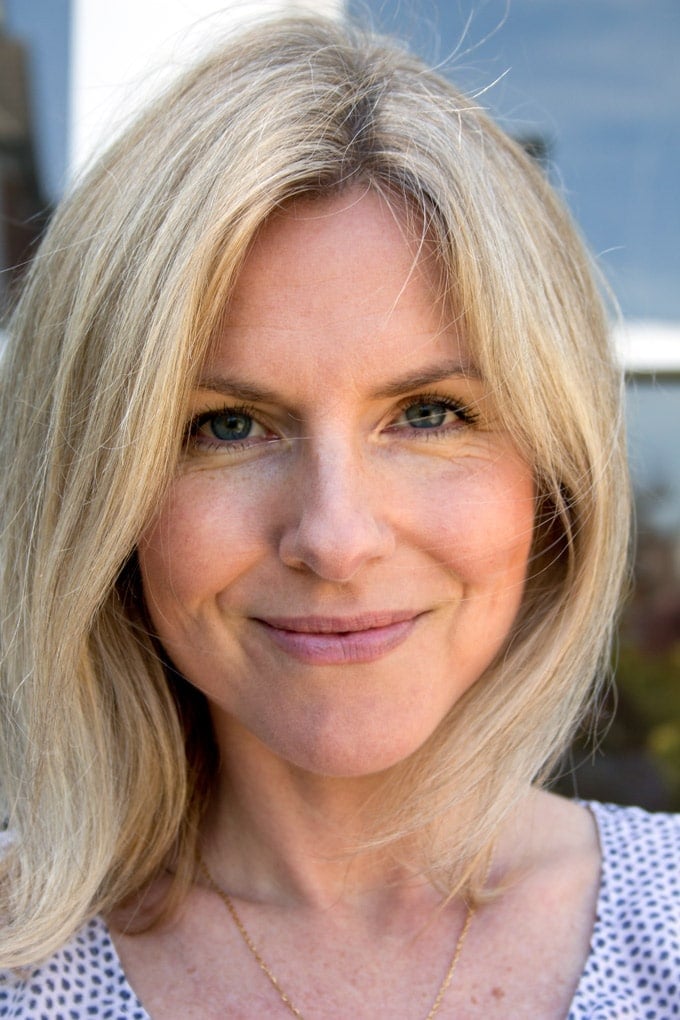 Hello and nice to meet you!
This is me in a nutshell: Journalist. Mother of 2. Wife. General troubleshooter. I like, in no particular order: coffee, cats, running (sometimes), wine, reading, Ibiza and living in London, arguably the most awesome city in the world. I dislike: emptying the dishwasher, negative people. And I am inexplicably, madly in love with food.
Food has always been a passion for me, even before I started cooking myself. Amazing dishes I ate years ago are etched into my memory forever. Someone might talk about Belgium, and immediately I'll think of that incredible bouillabaisse I had in a little restaurant in Bruges years ago. I could tell you exactly how it smelled and tasted and looked, so steamy, fragrant and flavoursome, the warmest tone of orange from the saffron and with just the right hint of aniseed.
Or I'll think about how I would love to get some country air for the weekend and into my mind pops that most satisfying bubble and squeak we had in a little inn in the Cotswolds. Only after that I'll remember the roaring fire in the corner, the creaky floorboards, the chilly weather we'd just taken a long walk in and the resident cat sitting on the chair next to me while I tucked in.
Enter the KIDS…
Until I had children, great food generally only happened in restaurants or at other peoples' houses. I had a number of beautiful cookbooks which I would read like novels (I still find this very relaxing!), but at home I would always be satisfied with a bowl of cereal or a sandwich. Whatever was in the fridge would do, and if there was nothing, it would be a takeaway. It was only when my son was due to go on solids that it dawned on me that I would have to learn how to cook healthy meals… on a daily basis!
After the initial shock – I literally stopped in the road and immediately called a girlfriend to share this earth-shattering news – I dare say that over time I became good at making tasty meals and found the process of cooking quite relaxing, as long as it was simple and quick.
A rule that I still follow today: You'll find no fussy recipes or endless lists of ingredients here!
I still had little idea about nutrition though. I thought that every breakfast cereal was healthy, always had the fridge stacked with plenty of fruit yogurts and would devour anything sweet to get over the afternoon slump. My motto was that as long as it was low in fat, it was good for me.
Why I decided to go SUGAR FREE
It was a painful illness that changed my mind-set. I developed a chronic inflammation which was treated with many pointless rounds of antibiotics. After months of agony I saw an acupuncturist who not only did magic with her needles but also recommended a strict diet to re-calibrate my system. This included quitting sugar completely, whether it was white or brown, honey or maple syrup. I ate no refined carbohydrates such as wheat or white rice and even excluded fruit. Carbs such as brown rice or potatoes were only allowed in conjunction with a protein and vegetables, to avoid a sugar spike.
Basically, I went on a very restricted whole food diet.
Amazingly, it worked immediately. The flare-ups disappeared. And soon, I felt fantastic! The afternoon slumps vanished. I felt more energetic, more positive, my skin looked better – and I even lost a bit of weight. But most of all: I liked what I ate! I was no longer lusting after the next chocolate bar, but instead could suddenly taste the sweetness in a cashew nut or a carrot, in spices like cinnamon or vanilla, even in milk.
Flavour and spice and all things NICE
A year on, I can tolerate sugar again, but don't eat much of it. My palate has adjusted. There are so many fantastically tasty savoury dishes out there that most of the time I just don't crave a sweet fix.
This does not mean I am "anti sweet". I will enjoy a friend's home-made dessert and have my own repertoire of naturally sweetened dinner party and lazy lunch treats. I'll bake my kids the exact birthday cake they fancy and I'll have a slice, too. And yes, they are allowed to eat candy floss at the fun fair. But when I'm in the supermarket, I don't empty the sweet shelves like I used to and I don't salivate over store-bought donuts, hobnobs and the like any more.
I hope you will enjoy following my journey and get inspired by the recipes on this blog. I am looking forward to hearing your feedback and your own stories, so get in touch! But first… let's get cooking!
With Love,
Katrin