2 Weeks of Delicious Recipes
The 14 Day Keto Reset
Meal Plan
Your ultimate 2 week Keto Meal Plan.
Simply shop, cook and enjoy.
We have done all the planning for you!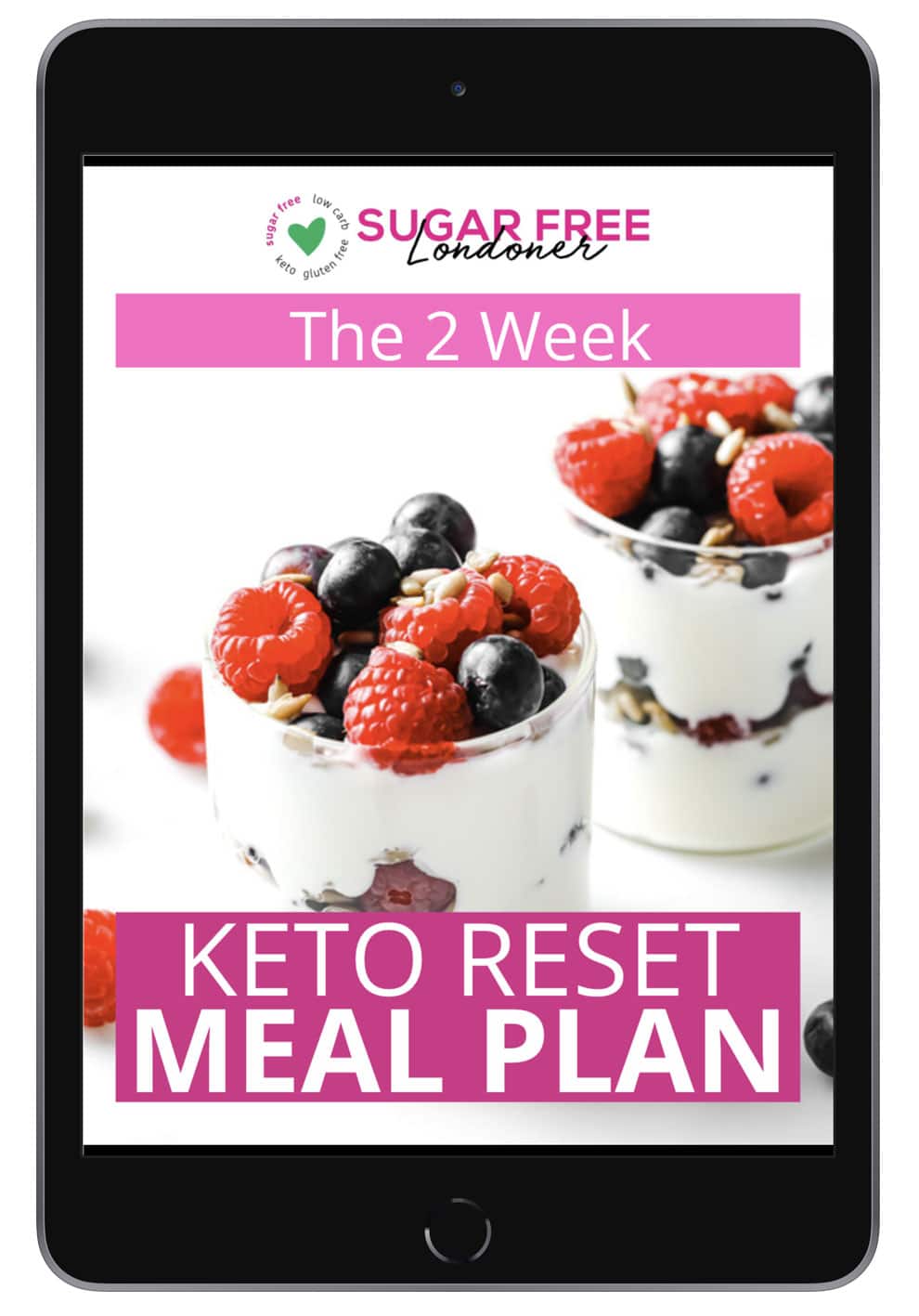 Average of

18g net carbs

per day

Targets daily macros of 70% fat, 22% protein and 8% carbs.
Recipe Overview Grid to check meals, carbs and calories at a glance
Weekly Shopping Lists for 2 people and for 1 person
Daily Prep Guide to help you get organised and save time
List of optional snacks and desserts
Substitutions Guide to make this Meal Plan dairy free and nut free
28 Wholesome Recipes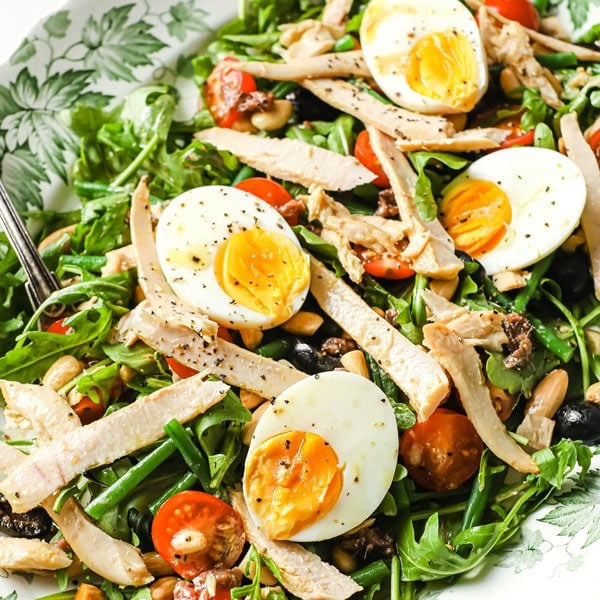 Tuna Nicoise Salad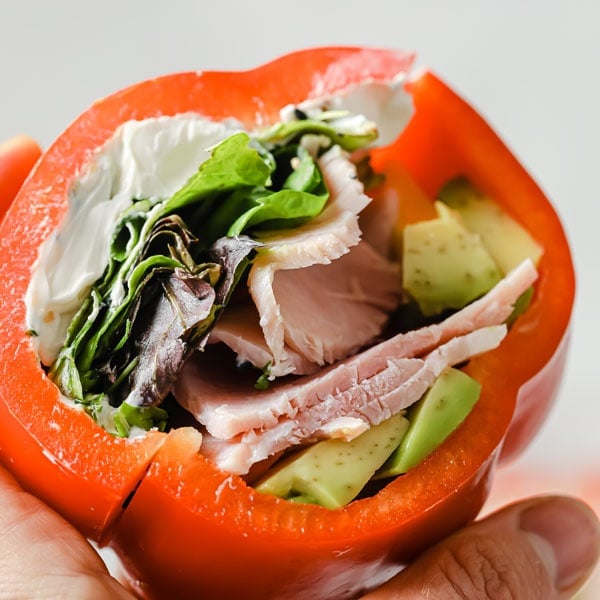 Pepper Sandwich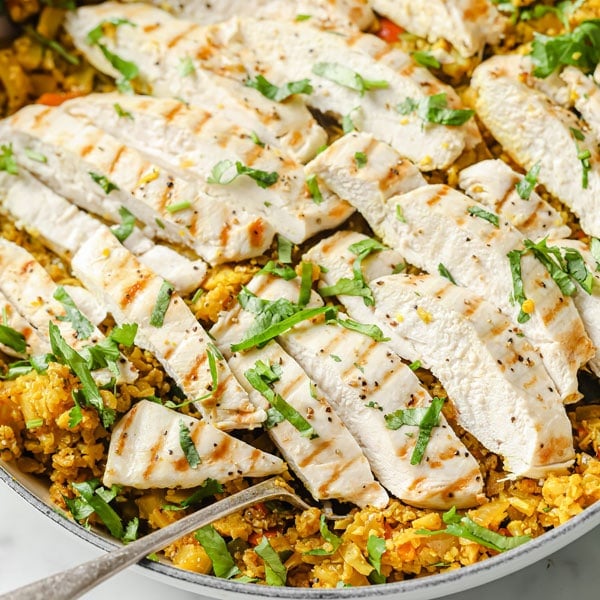 Indian Chicken
25 easy, wholesome recipes for breakfast, lunch and dinner
Focus on fresh ingredients! Meals include EGGS, MEAT, FISH and DAIRY
3 optional dessert recipes plus simple and quick snack ideas
Ingredient amounts in US cups and metric
Easy to understand, detailed instructions
Full nutritional breakdown calculated per portion
Meal plan designed for 2 people, but can be easily adapted for 1 person
A variety of foods so your taste buds won't get bored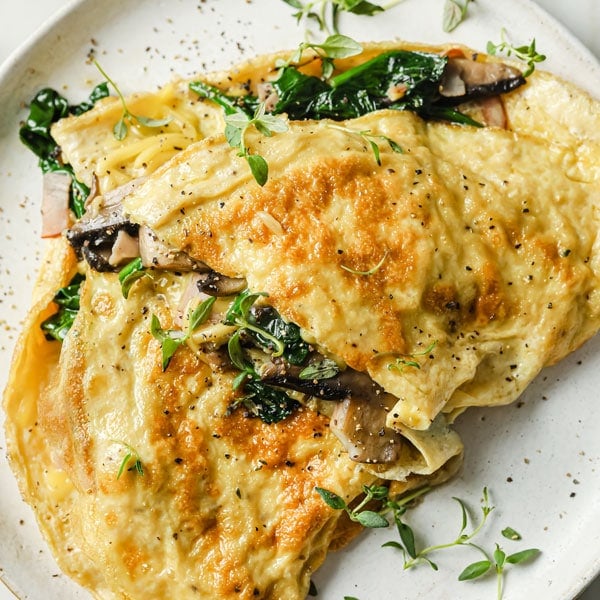 Brunchy Omelette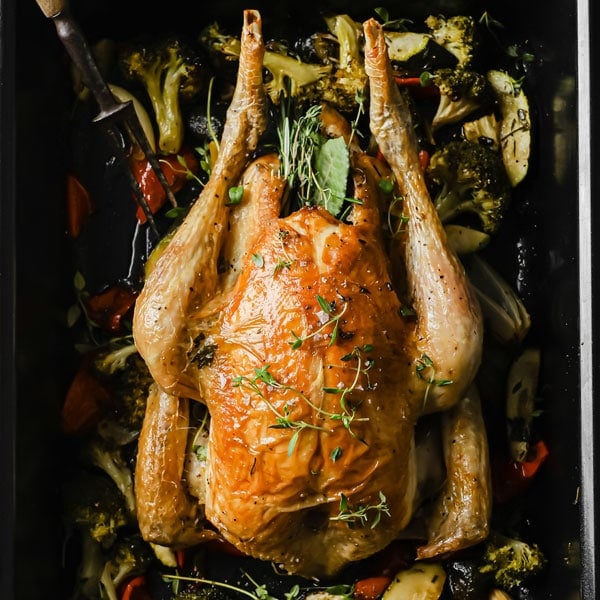 Chicken Traybake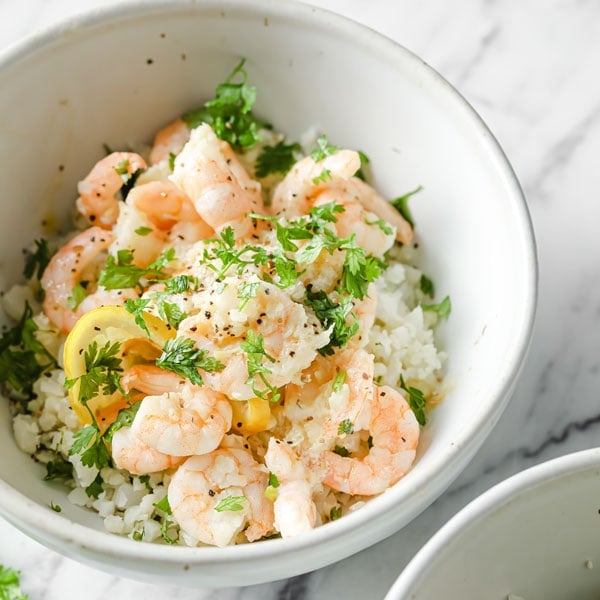 Garlic Shrimp
A Hand-Curated Keto Meal Plan
What Others Are Saying
"Delicious recipes that I'll use again and again. I love that this meal plan includes so many fresh vegetables. I'm feeling more awake in the mornings and I've lost 6 pounds already!" (Joanne, UK)
"Thank you for thinking of all of us who are living on our own by providing a shopping list for one person. I have been enjoying the dishes immensely, particular highlights were the Indian cauliflower rice and the salmon sheet pan. And now I have plenty more portions of healthy food in the freezer to look forward to." (Margaret, USA)
"Lots of variety, great food and I haven't felt hungry at all. Down 2 kilos and counting. This meal plan works and it doesn't feel like being on a diet at all!" (Julia, Germany)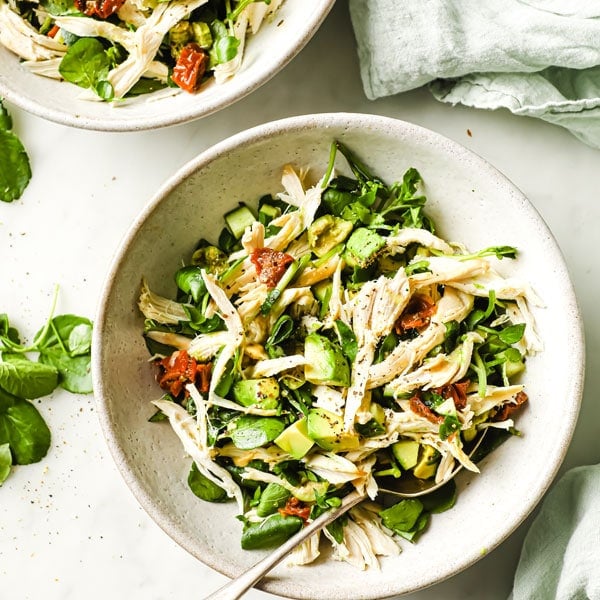 Chicken Salad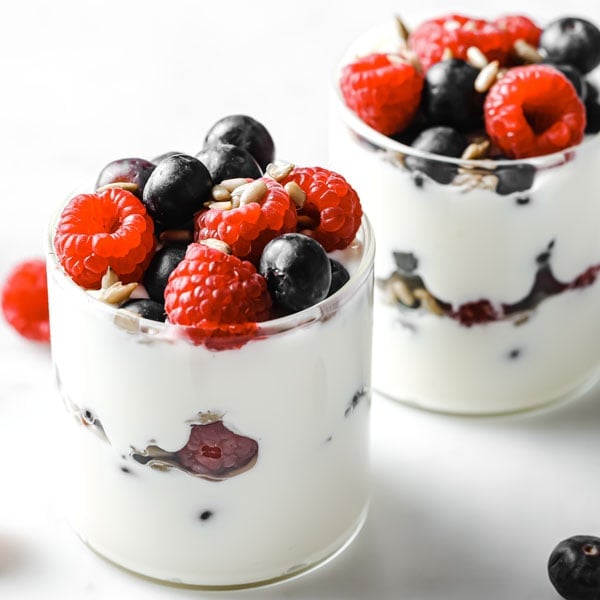 Berry Parfaits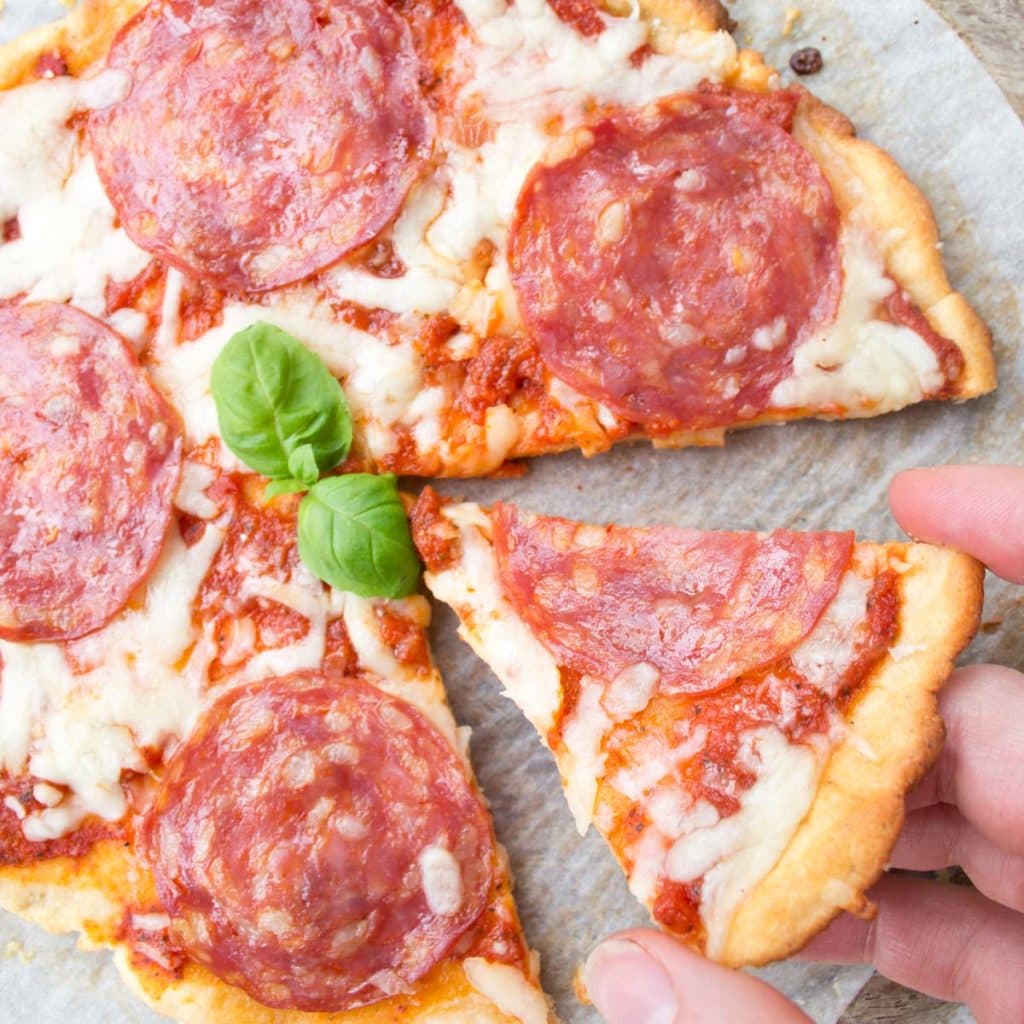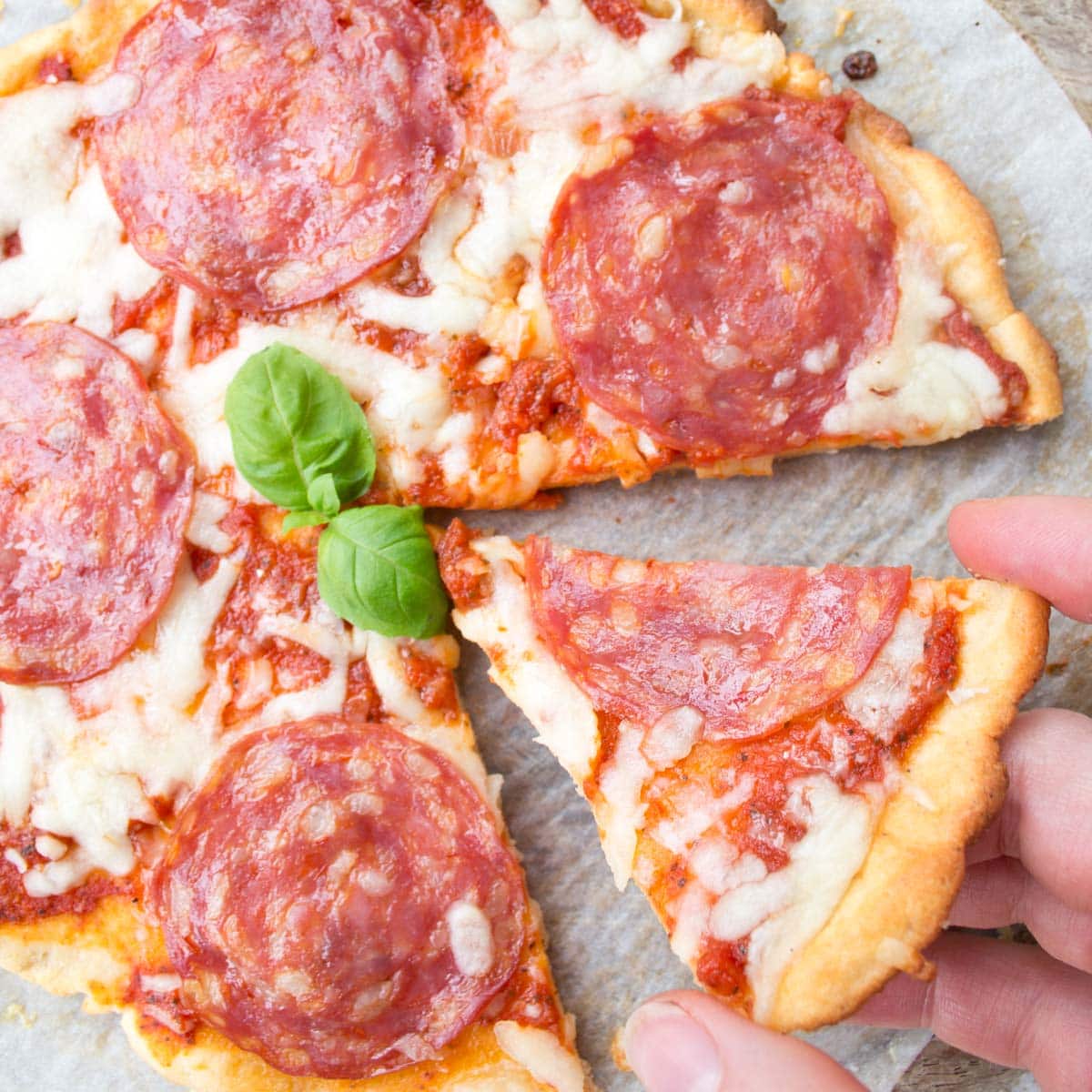 Low Carb Pizza
What's inside the Keto Meal Plan
TABLE OF CONTENTS
WEEKLY OVERVIEW: A grid where you can see at a glance what you're eating for breakfast, lunch and dinner. It also tells you how many carbs and calories you'll consume each day.
MEAL PREP GUIDE: This guide explains exactly what you need to to each day. We've done all the thinking for you! You'll know what to meal prep ahead and what to freeze for later. No more rushed cooking!
FULL WEEKLY SHOPPING LISTS: All ingredients are listed here in convenient units so you know exactly how much to buy. Print this list and take it along with you to the store!
SUBSTITUTIONS LIST: Instructions how to change the meal plan to fit a dairy free diet and a nut free diet.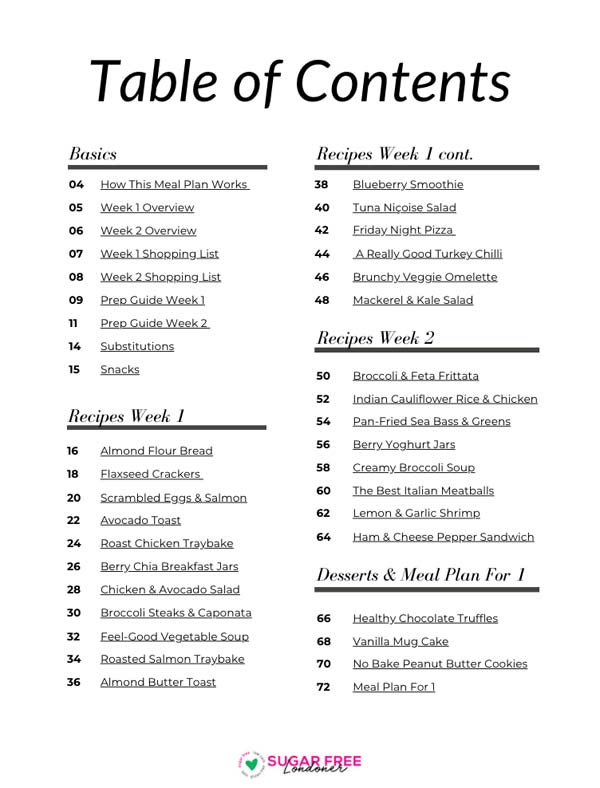 SNACK LIST: These are quick and easy optional snacks that don't require cooking.
DETAILED RECIPES: All recipes are tried and tested many times and have been created with great attention to detail. There's an ingredient list and an east to follow step by step method so nothing can go wrong. Most recipes are exclusive to the meal plan and you won't find them anywhere else.
Some of the recipes you might recognise from Sugar Free Londoner, but these have all been adapted to fit the macros in this meal plan. There's a full page image and a nutrition panel for each recipe.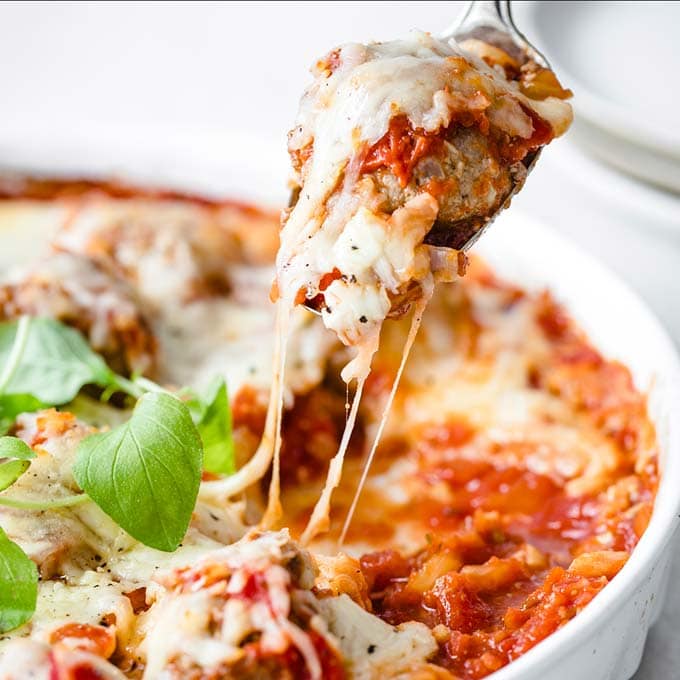 Italian Meatballs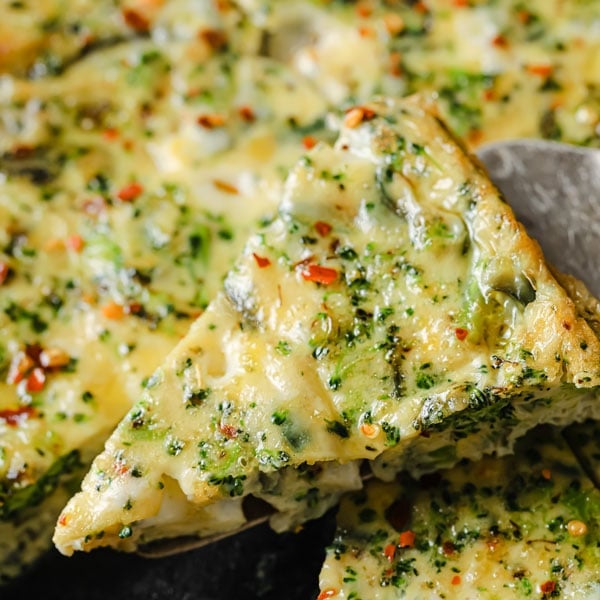 Broccoli Frittata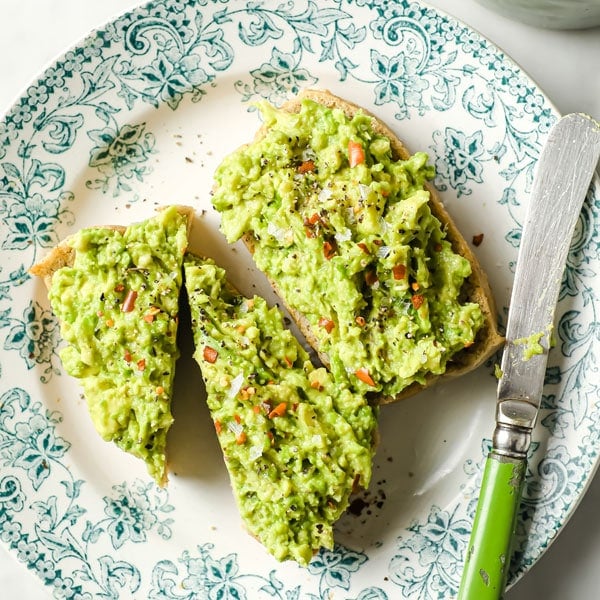 Avocado Toast
Keto Meal Plan FAQs
What kind of recipes are in the meal plan?
All recipes in the meal plan are dishes I eat at home regularly. The focus is on variety and on fresh food with plenty of vegetables. Meals range from family favourites such as roast chicken and meatballs to salads, soups and sandwiches.
Will I feel like I'm on a diet?
No! You won't feel like you're on a diet and you won't feel hungry. You can decide if you want to add a snack from the snack list and you can even have dessert!
Are the ingredients expensive?
No! The ingredients are a mix of low carb cupboard staples and fresh food you can buy all year round in the supermarket.
Will I be eating the same thing over and over again?
No. You won't get bored, but you also won't have to prepare 3 meals per day from scratch. You'll eat some meals for dinner and then again for lunch the next day. Or you'll freeze a portion and eat it later in the week. The idea is to save time and effort whilst keeping your taste buds entertained.
Is this meal plan for one or 2 people?
The recipes in this meal plan are written for 2 people. However, there are two separate shopping lists in the plan. One is for two people and one is adapted for a single person. For the latter, you'll be making all freezable recipes as per the meal plan, which means you'll have one separate portion to freeze and enjoy at a later date. Ingredients for recipes that cannot be frozen (for example salads) are re-calculated for 1 person. The nutrition is always calculated for 1 serving.
I am dairy free / nut free. Can I use this meal plan?
Yes! Whilst the recipes in this meal plan use dairy and nuts, I am giving you alternatives how you can change each recipe so it fits into a nut free or a dairy free diet.
What format does the meal plan come in?
The meal plan is delivered as a digital PDF file via email immediately after purchase. Nothing is shipped. It has a clean design and can be viewed on a laptop, tablet or mobile phone. You can also print the full meal plan or choose to print single pages such as the Shopping List or the Weekly Overview. I've kept the images on separate pages, which means you can exclude them and save ink.
What currency do I pay in?
The meal plan is priced in US dollars. You will see exactly how much you're paying in your local currency at the end of the checkout process. Payment is taken via Stripe (credit card) or Paypal.
DISCLAIMER: I am not a nutritionist or medical professional. The information in this meal plan should not be considered a substitute for professional medical expertise or treatment. It simply is food that I enjoy eating and enjoy sharing with you.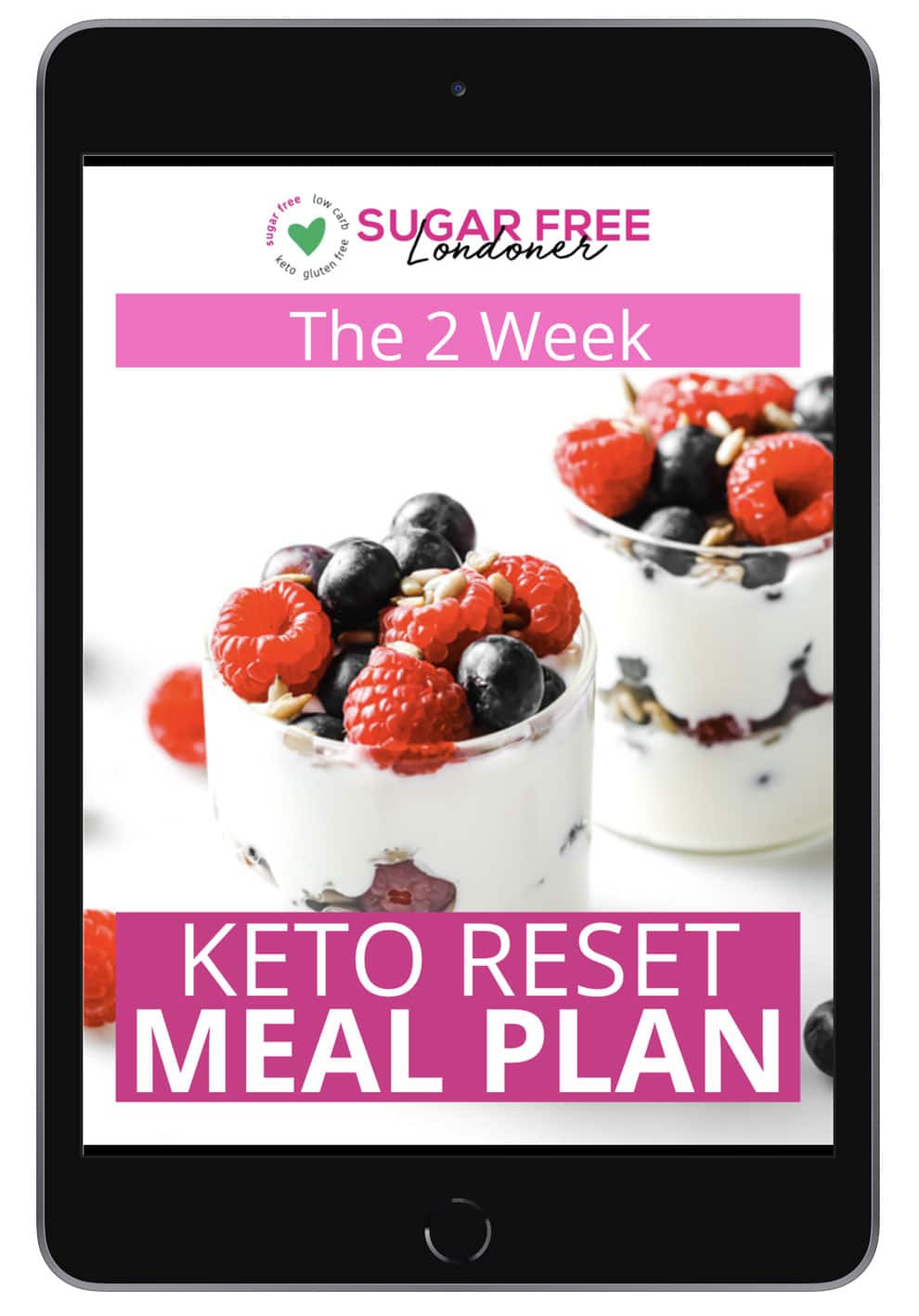 Start Eating Delicious Food Today
© 2023 | Katrin Nürnberger, Sugar Free Londoner | All Rights Reserved | Home | Privacy Policy | Terms of Use