Can you do keto without dairy? Absolutely! In this post, I have assembled over 50 delicious dairy free keto recipes, from appetizers to main courses to snacks and desserts.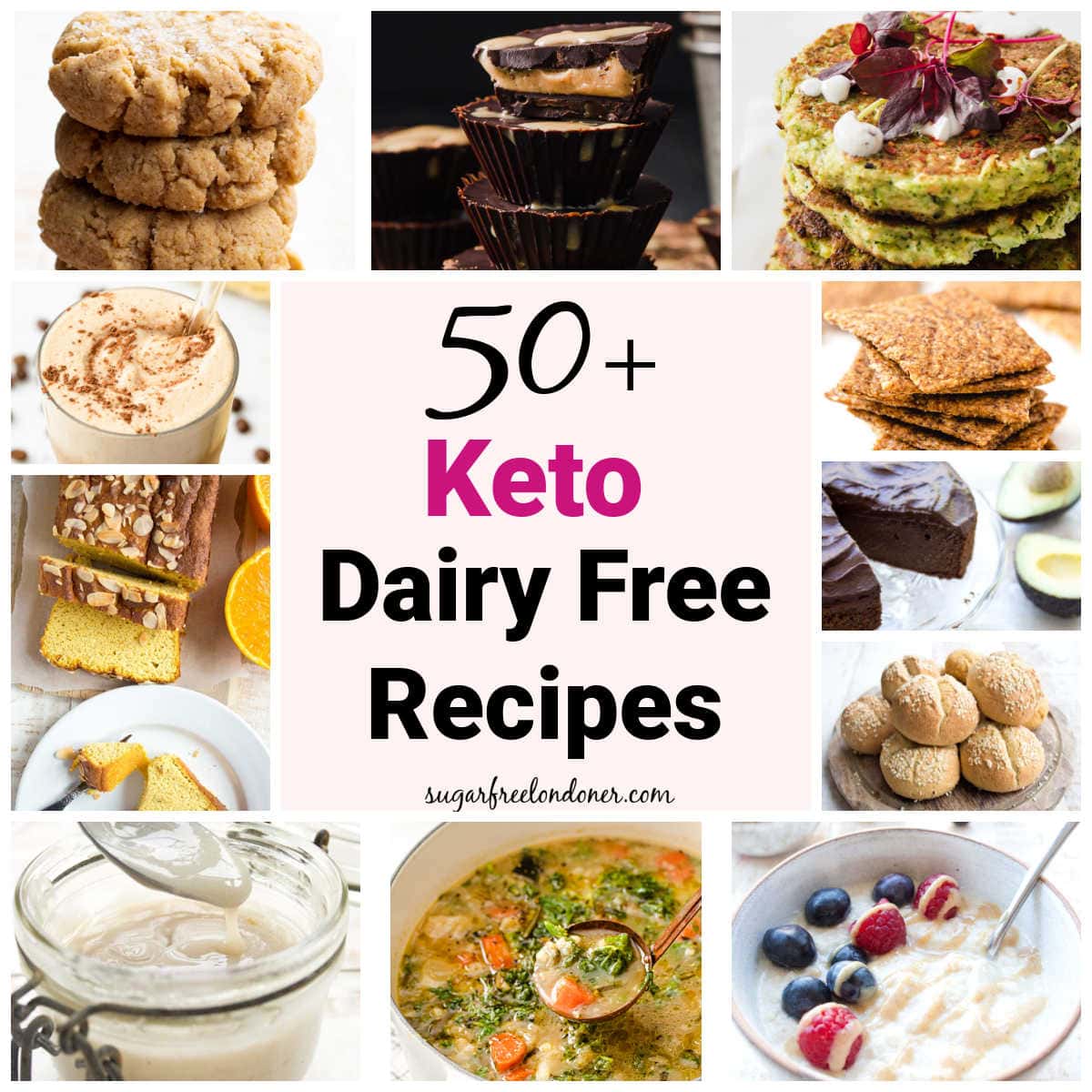 Many people think that following a low carb or keto diet means eating cheese and cream on a daily basis. This is just not true! It's super simple to do dairy free keto. And you won't be feeling like you're missing out at all.
I have a lot of low carb dairy free recipes on my website. This is not because I have a sensitivity to dairy. I actually tolerate it well. But I know many of you feel better when eating dairy free.
And I also think that many recipes actually TASTE just as good when using dairy substitutes.
Dairy free swaps
Butter: In sweet recipes, simply replace it with coconut oil. When a recipe is savoury, use either coconut oil or other keto-friendly oils such as olive oil or avocado oil.
Heavy Cream alternatives
Heavy cream: The alternative is coconut cream. This is the firm part from a can of coconut milk. When you store the can in the fridge, the firm and liquid parts separate and you can easily scoop it out. You can even whip coconut cream just like whipping cream!
Milk : Instead of dairy milk, opt for a nut milk. My personal favourite is almond milk, which is very low in carbs. Coconut milk, cashew milk, hazelnut milk or even soy milk will work as well.
Yoghurt and cheese. Keto dairy free recipes use coconut yoghurt or almond yoghurt instead. You can find both in health food stores. The same goes for soy and nut-based versions of cream cheese and cheese.
Now, let's get straight to the recipes! From breakfast all the way through to dessert, here's how to do keto without dairy - and lovin' it.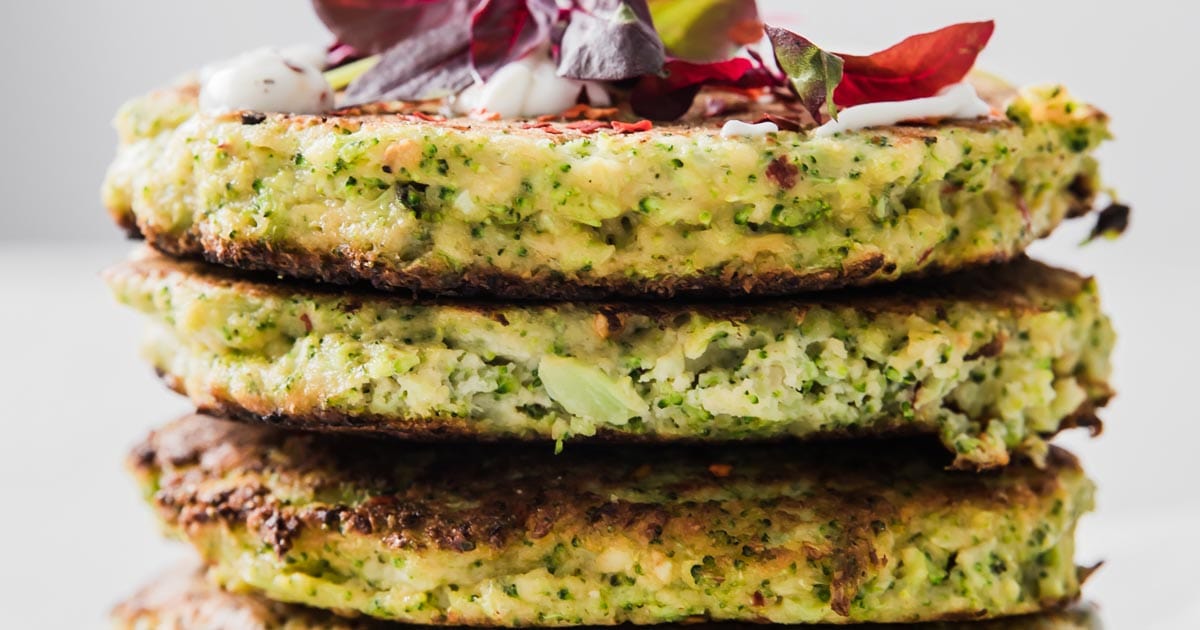 These non dairy keto Broccoli fritters are a go-to staple in our house. We love them for lunch or as part of a main meal (and sometimes even for breakfast!).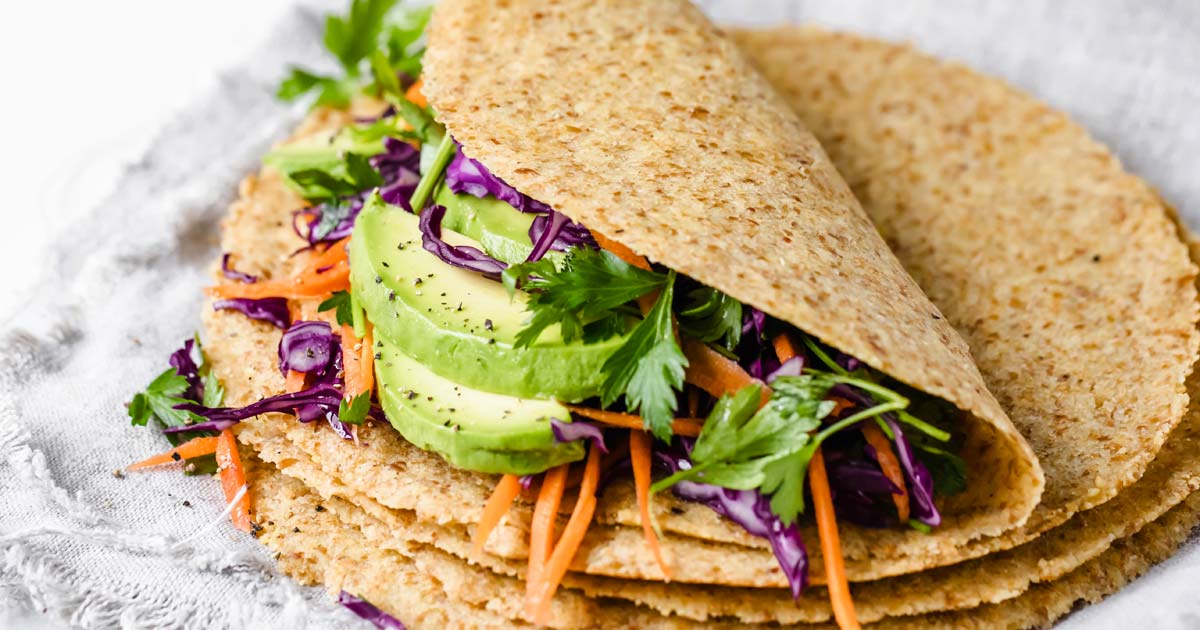 Use these tortillas as a lunch wrap with your favourite low carb fillings or in Mexican dishes.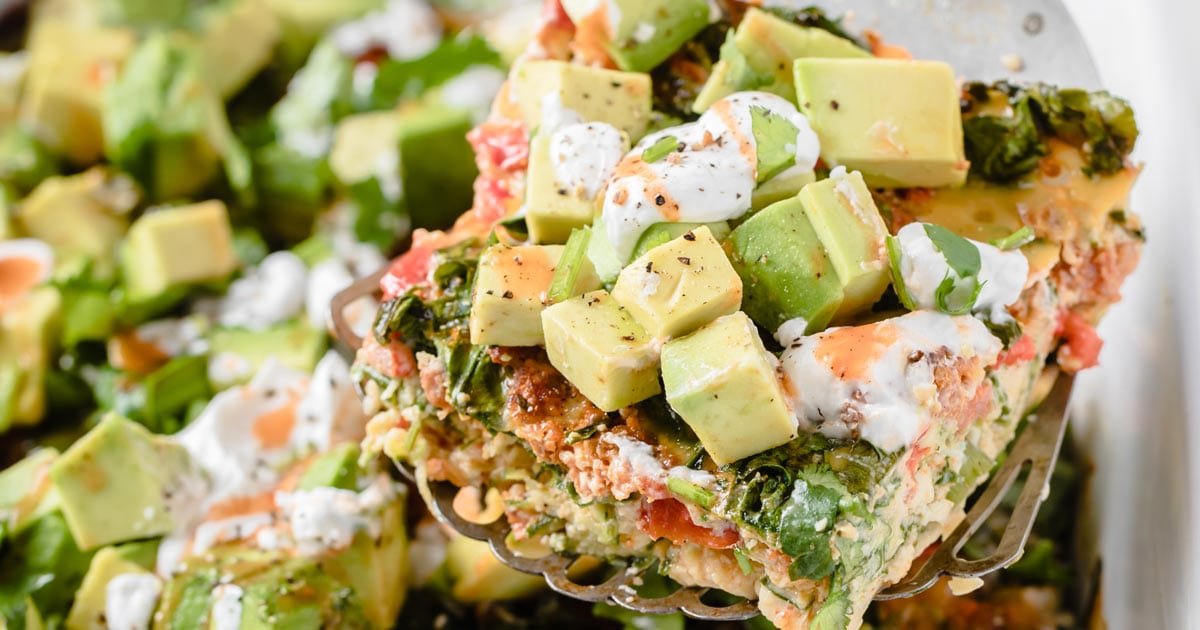 You'll love the bold flavours in this Mexican-inspired breakfast casserole! This easy recipe contains chorizo, plenty of vegetables and is topped with avocado, cilantro and (optional) hot sauce.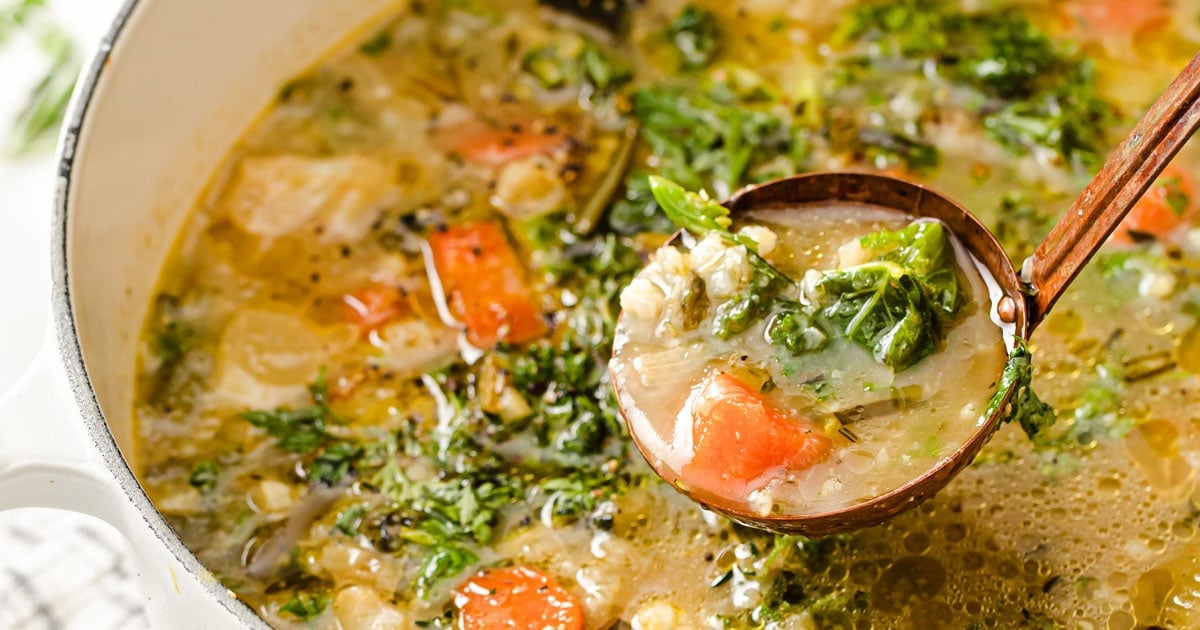 This keto vegetable soup is super nutritious and so flavourful! It makes a wonderful light yet filling lunch or dinner for the entire family - kids and adults alike.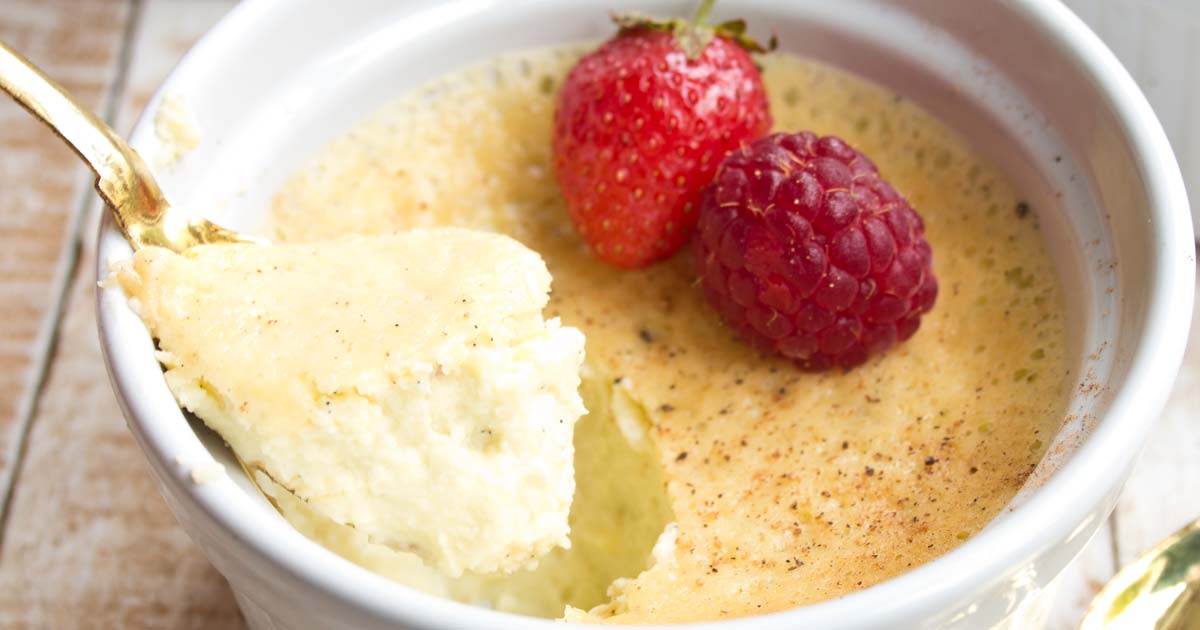 You only need 4 ingredients to make this incredibly creamy and delicious keto custard!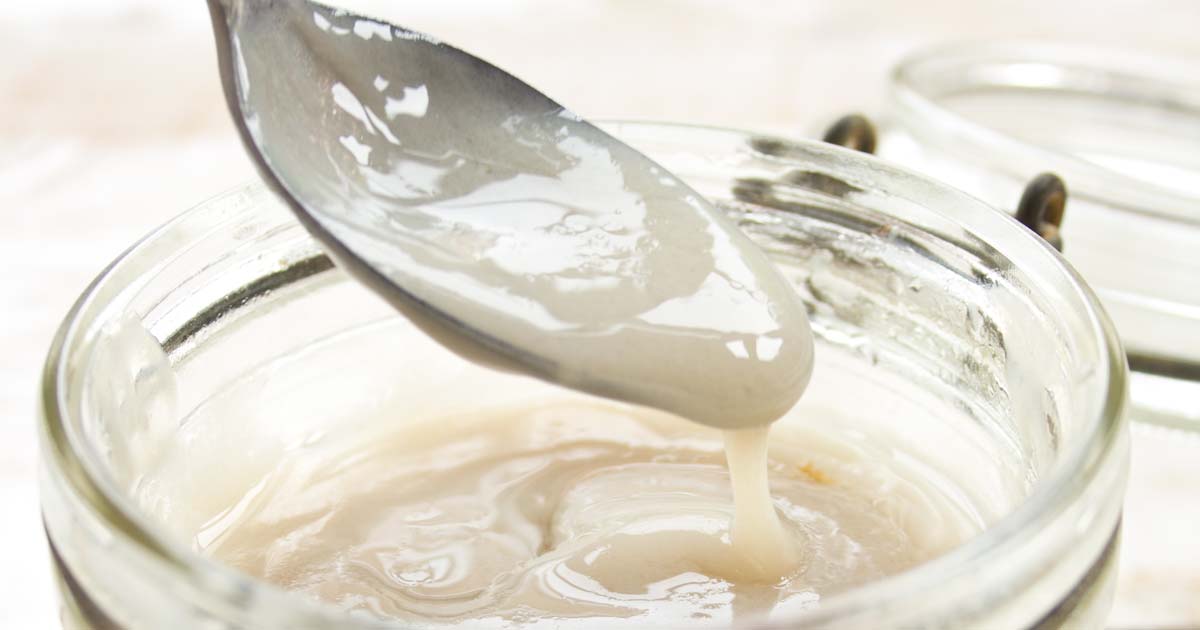 A simple dairy-free condensed milk with only 3 ingredients and one tenth of the carbs in regular condensed milk!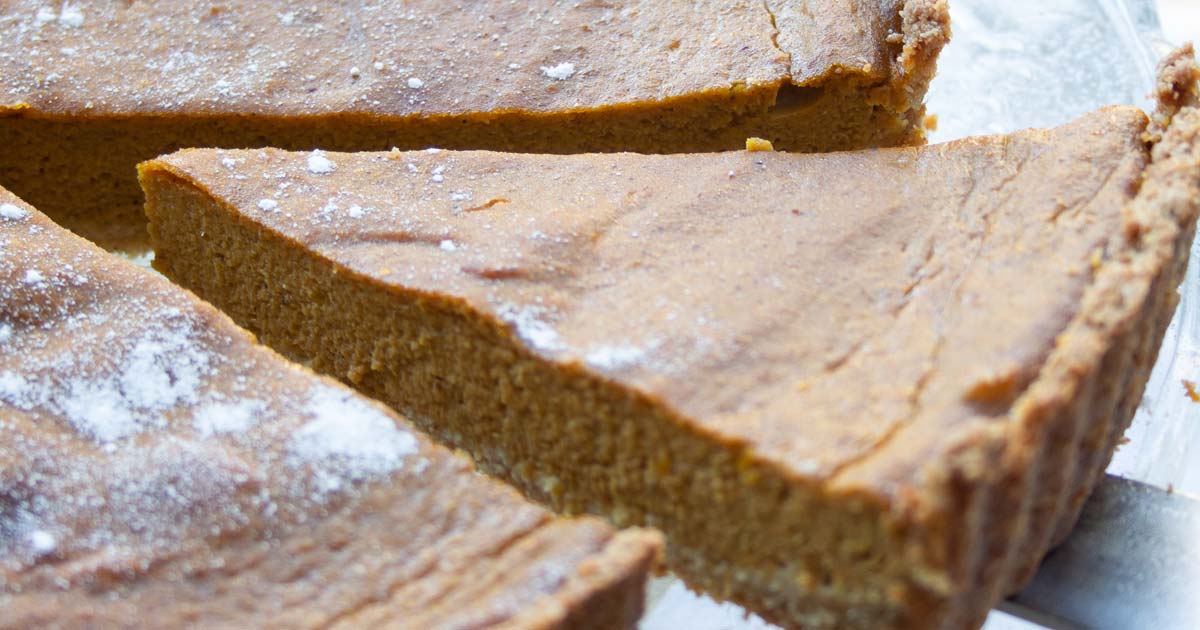 This holiday classic has a gluten free crust and a deliciously spiced dairy free pumpkin filling.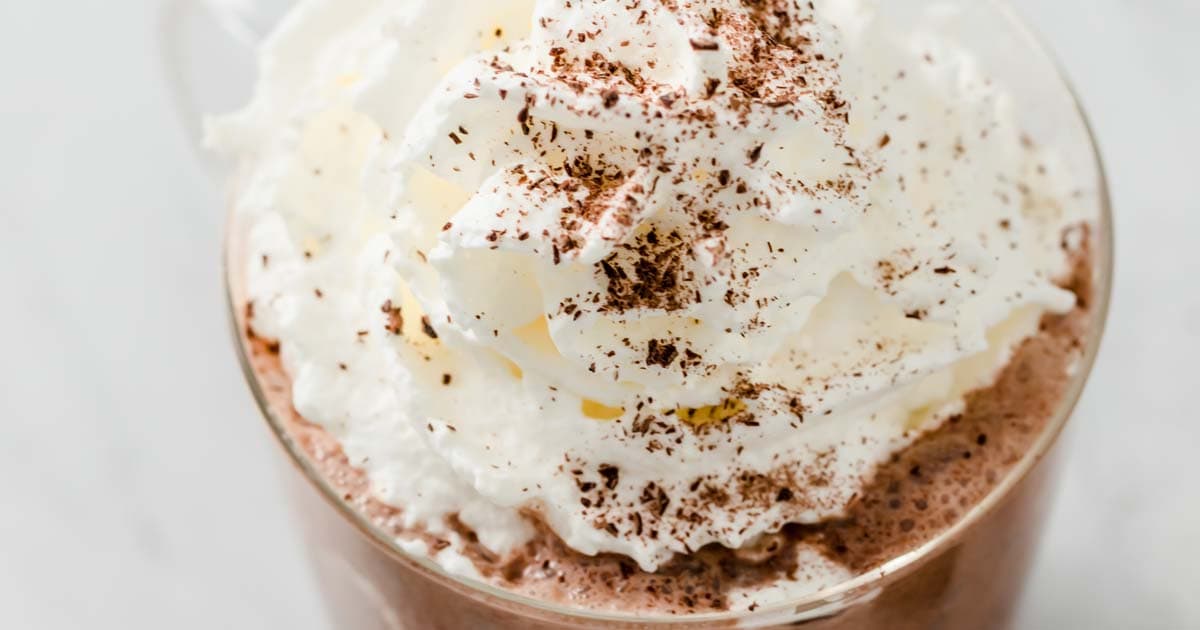 This easy keto hot chocolate recipe has a deep chocolate flavour and is sooo creamy.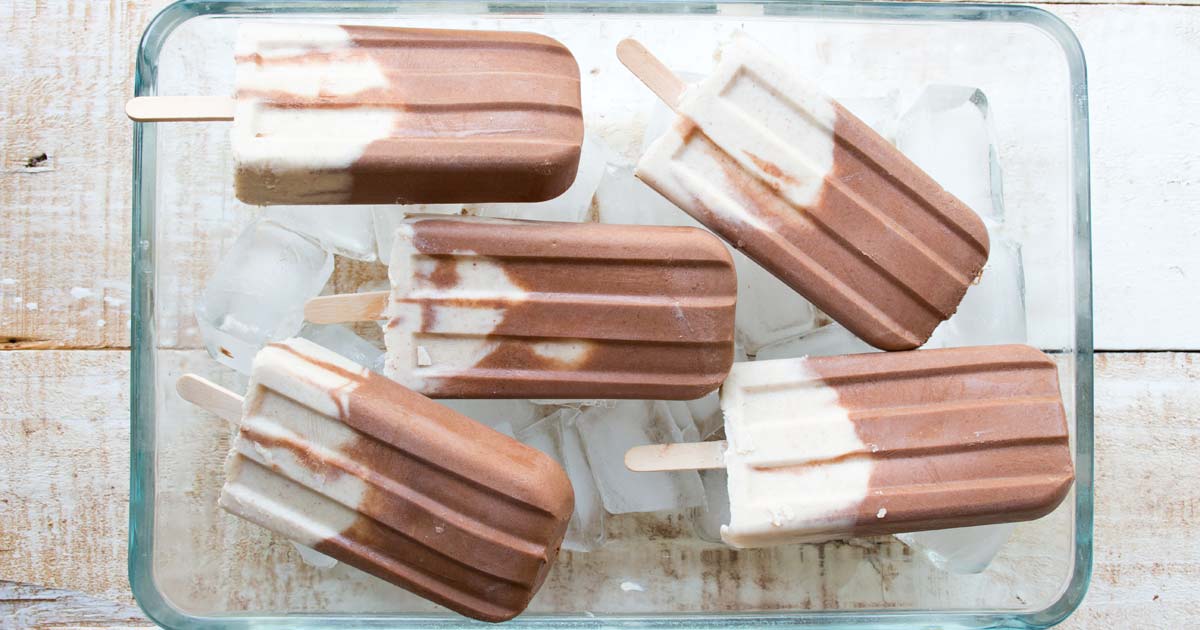 Want a refreshing yet creamy dessert? Cool down with these coconut milk based ice pops.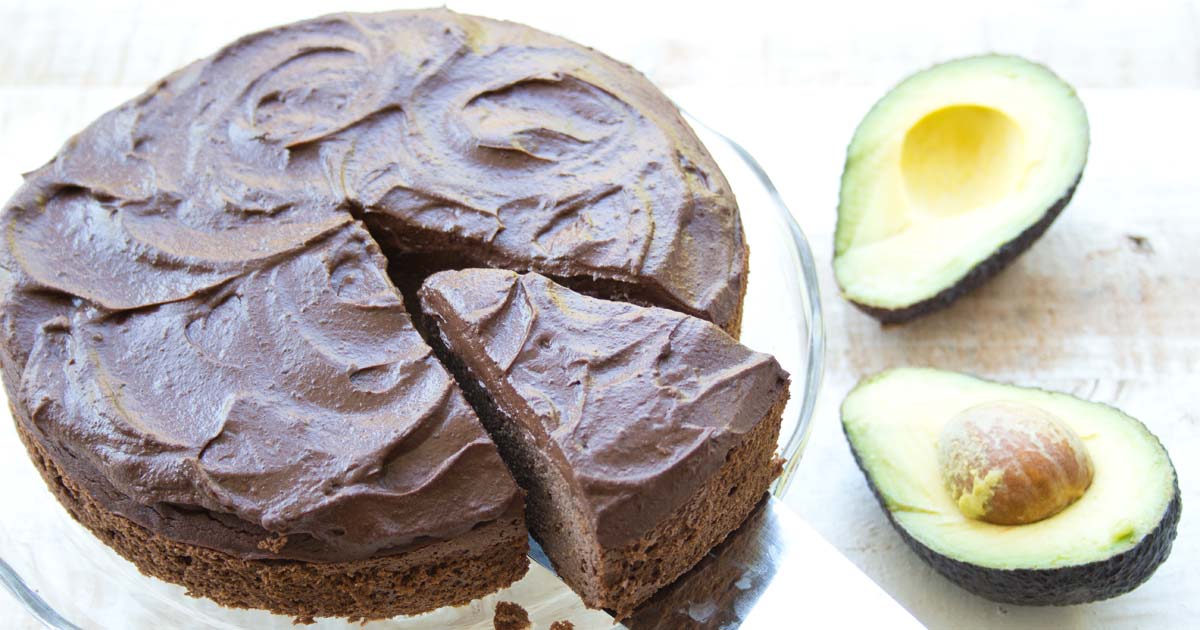 Can you taste the avocado? Absolutely not! This super fudgy chocolate avocado cake tastes so naughty it's hard to believe how healthy it is.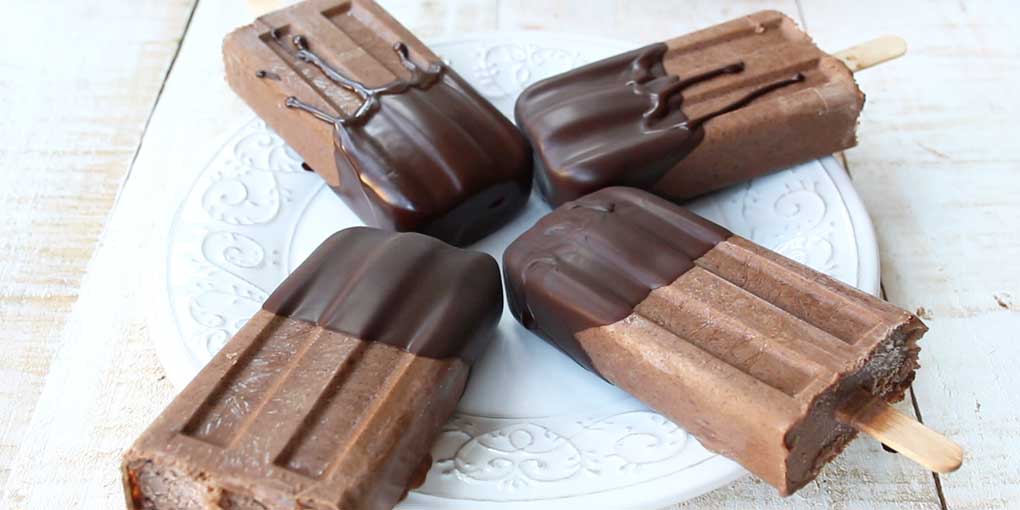 These Mexican chocolate fudgesicles are so insanely chocolatey and deliciously rich you'll want to keep them all for yourself.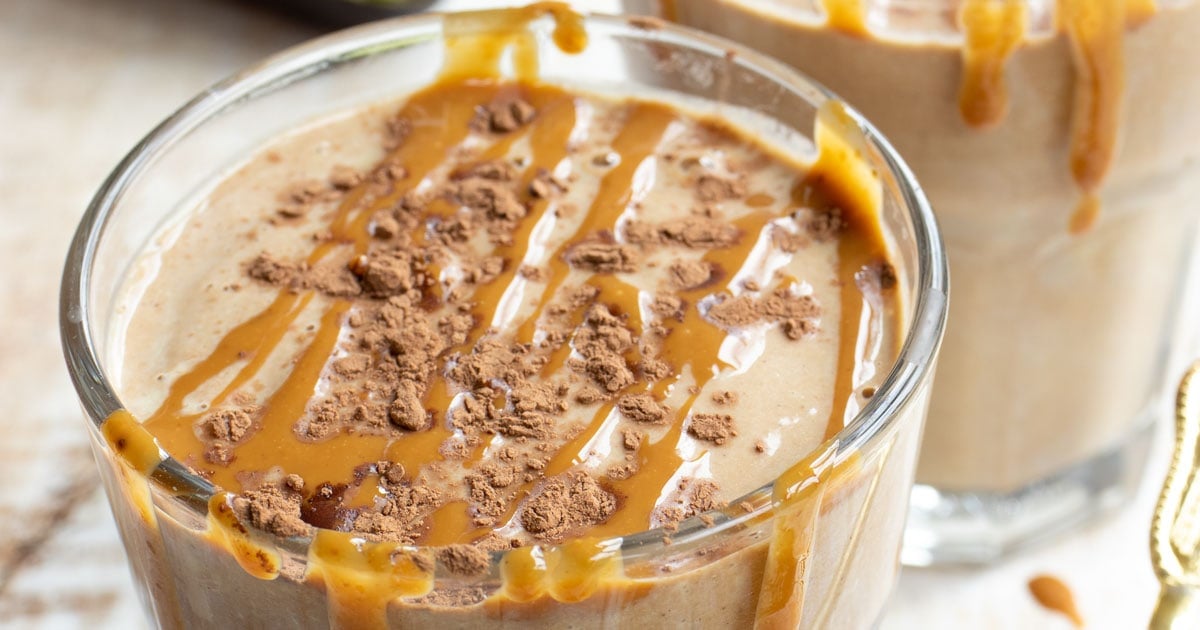 You don't need heavy cream to make a thick and sumptuous shake.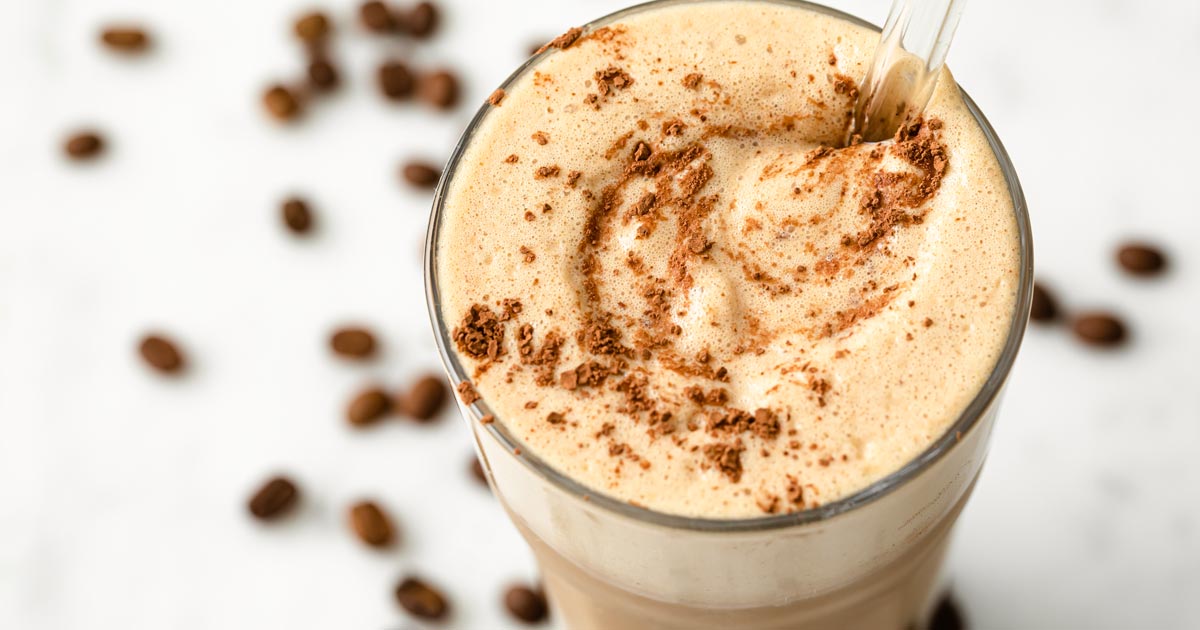 This creamy, filling keto frappuccino is ready in just 3 minutes and the perfect breakfast drink for everyone who prefers dairy-free.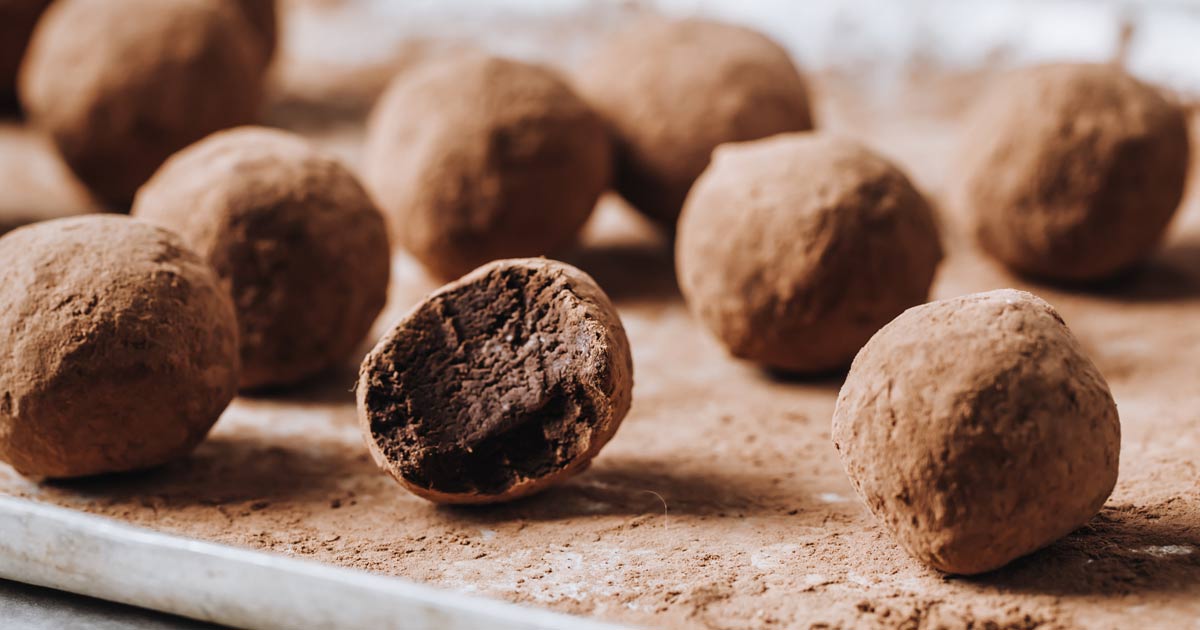 You'd never guess these silky-smooth truffles are made with avocado!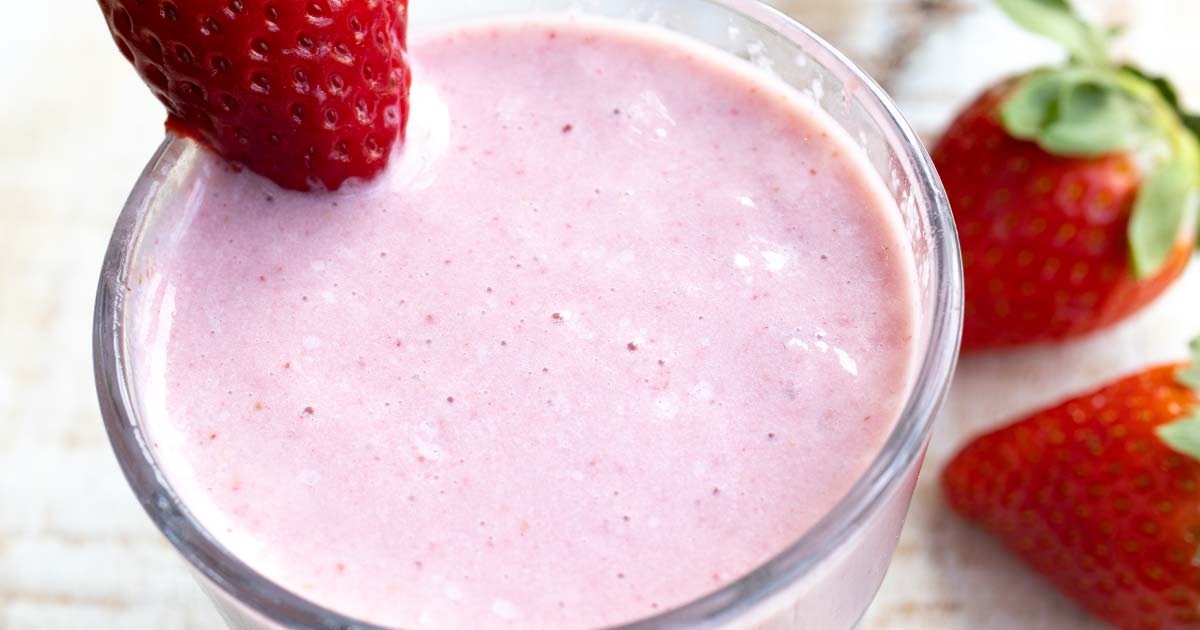 You only need 4 ingredients to make this refreshing strawberry smoothie.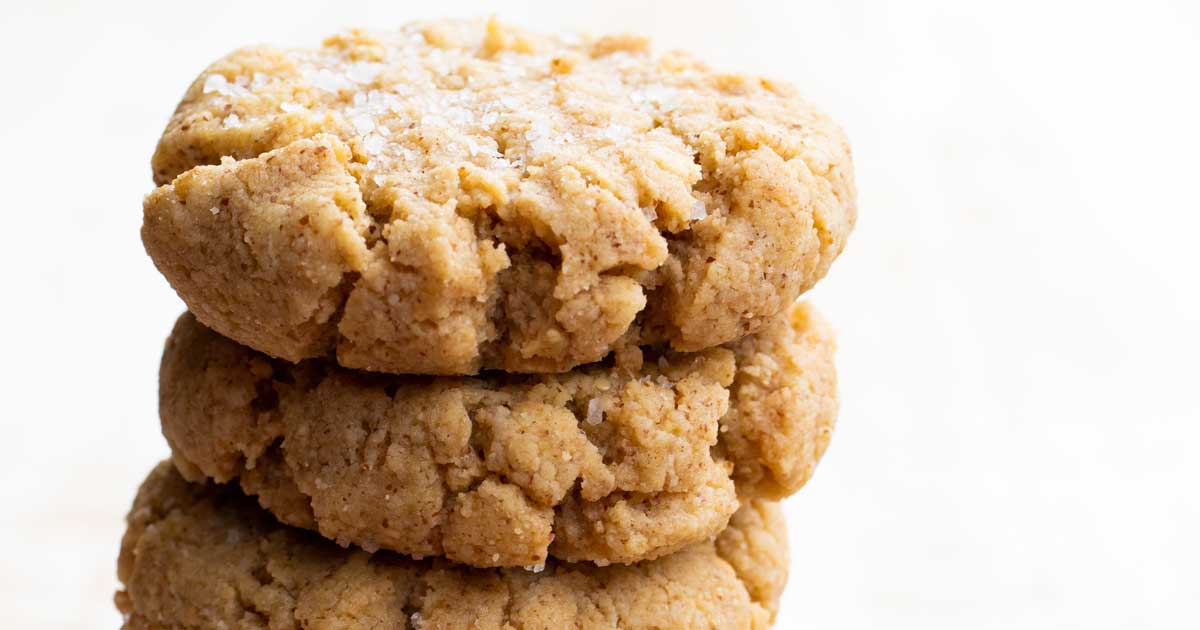 With just 6 ingredients and 1.4g of net carbs, these cookies are the perfect dairy-free keto treat!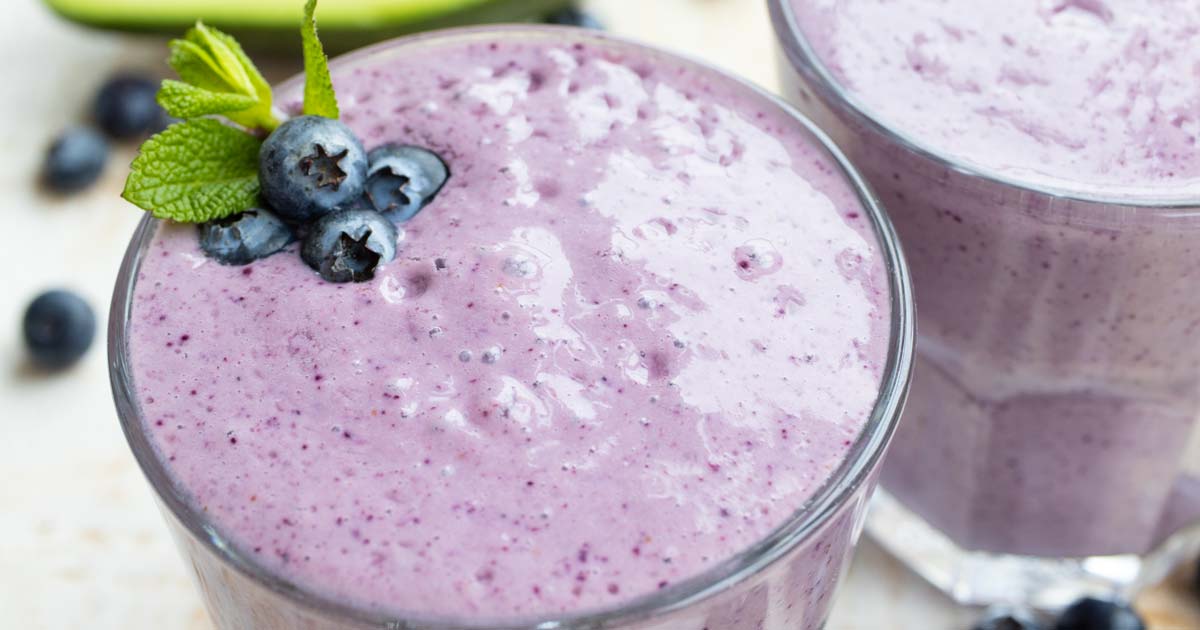 Perfectly creamy and fruity, this blueberry smoothie contains avocado to make it extra thick and super satisfying.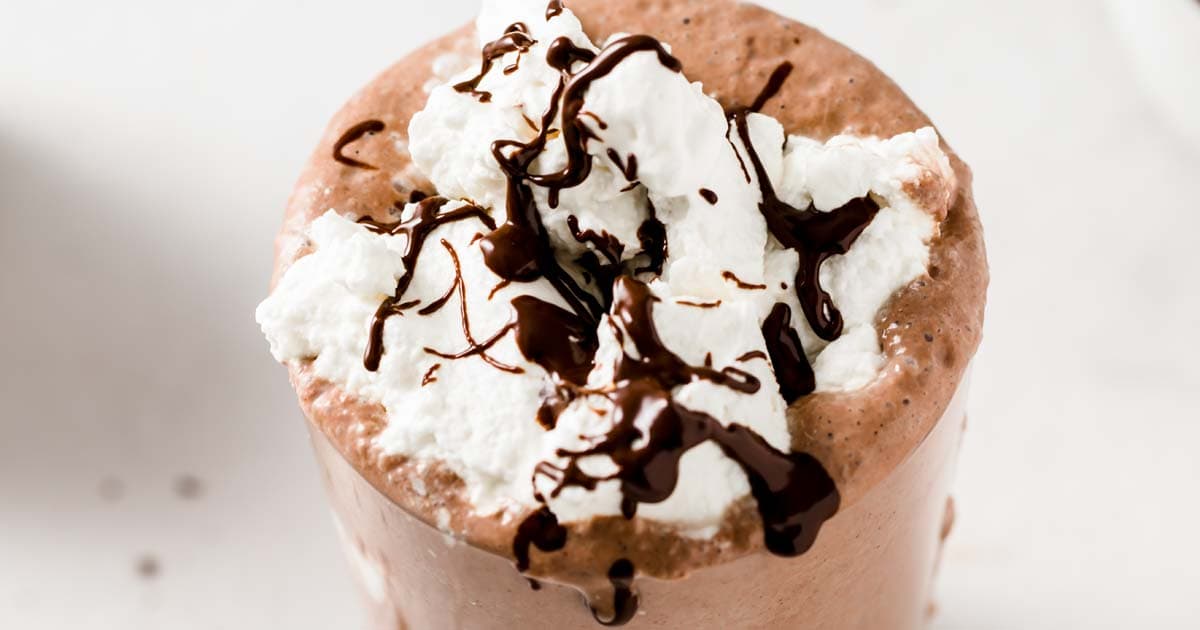 This dairy-free chocolate milkshake tastes as creamy and delicious as the sugary original.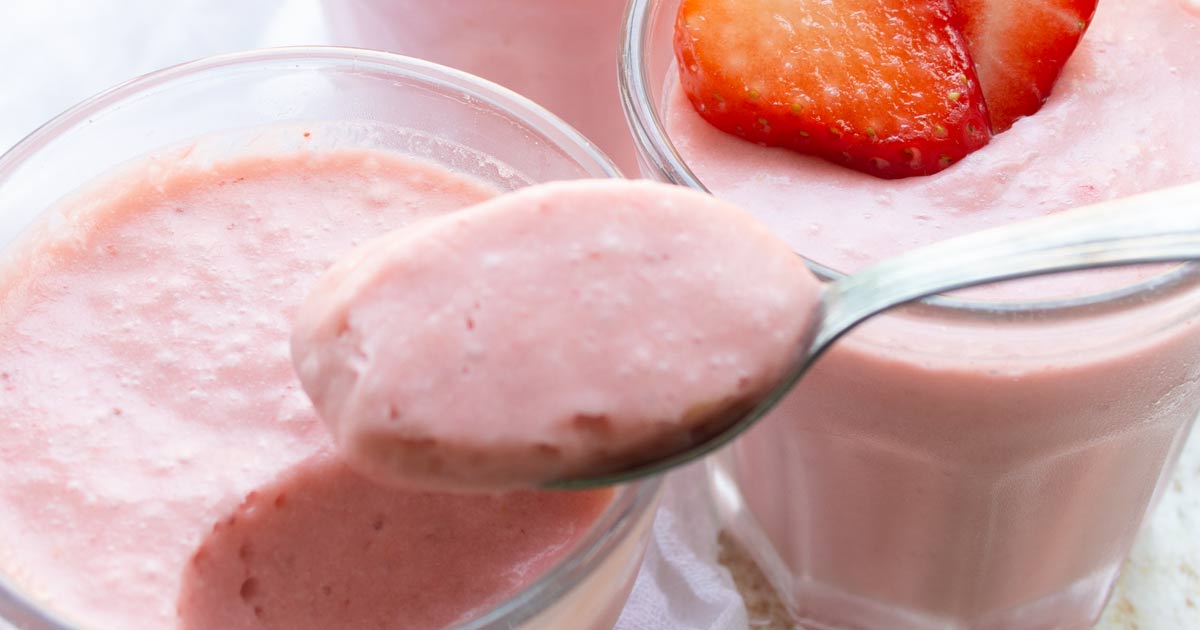 I'm using coconut cream instead of heavy whipping cream for this fruity mousse. Only 7 minutes prep!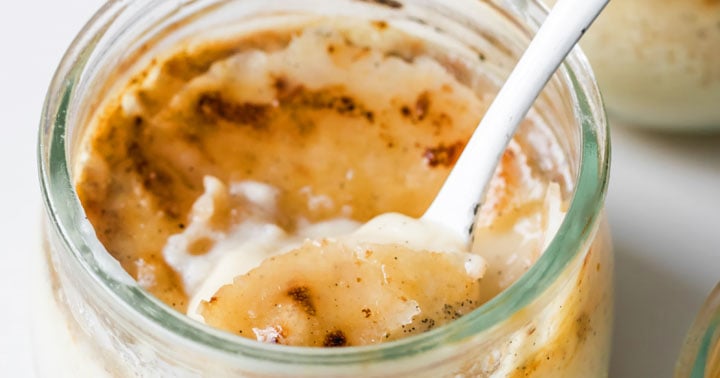 Light, airy and silky-smooth! This creme brulee is a dairy-free take on the classic French dessert.
Silky-smooth and creamy, this easy dairy-free caramel comes together in only 10 minutes!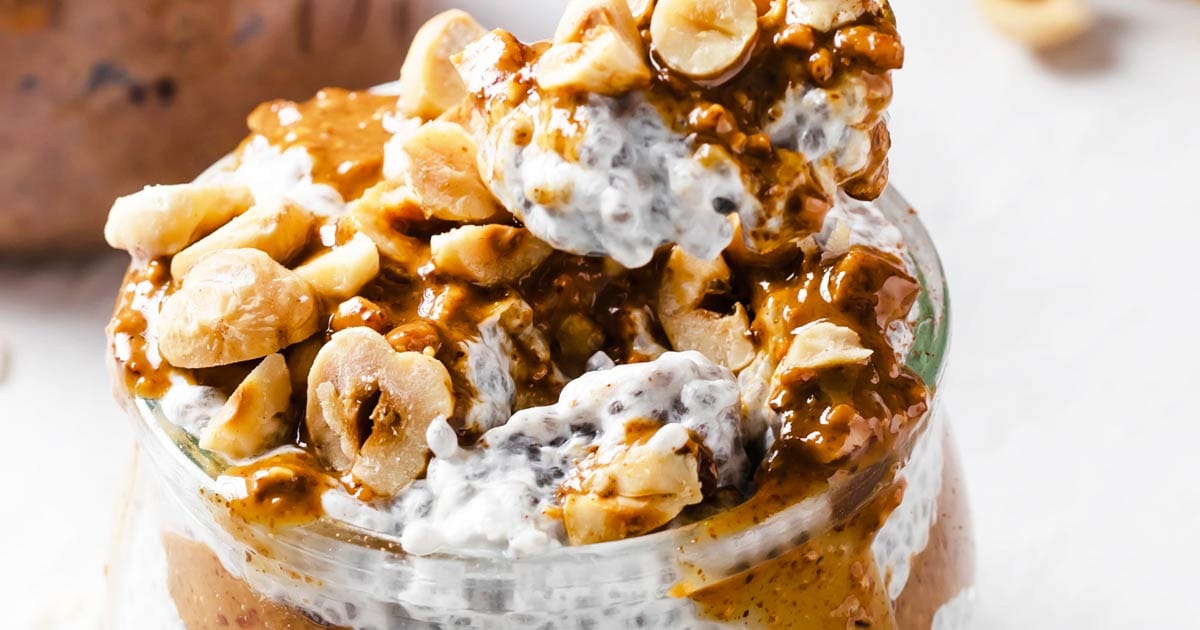 Overnight chia pudding is a delicious and easy way to meal-prep your weekday breakfast. In this post you'll find a basic dairy free chia pudding recipe and three topping variations with fully calculated macros and net carbs.
These soft and pillowy Keto buns taste similar to whole wheat bread, but with a fraction of the carbs!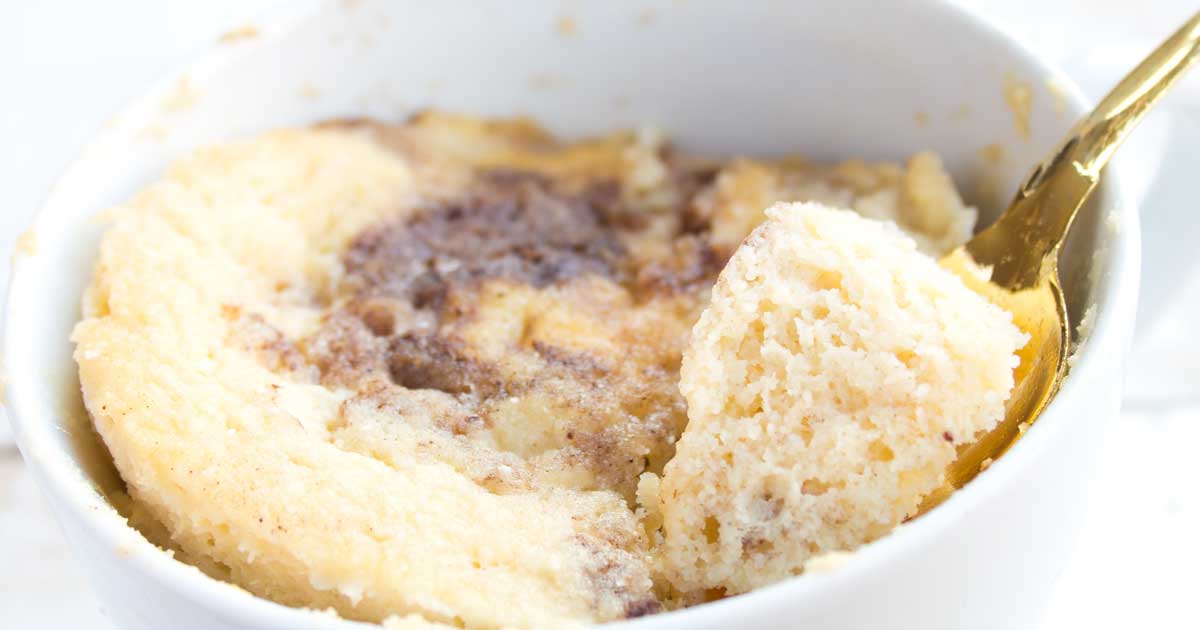 Need a treat? This moist coconut flour mug cake has a delicious cinnamon swirl and is ready in minutes.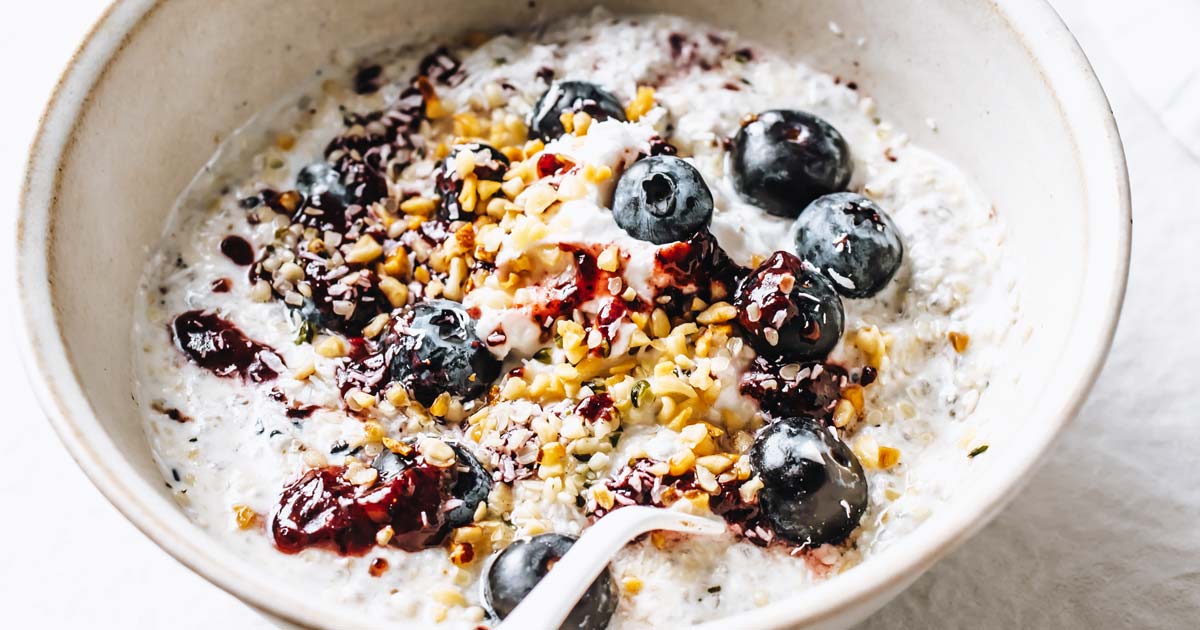 Have you heard of noatmeal? It's oatmeal without the oats! I've used chia and hemp hearts to make this tasty dairy free recipe.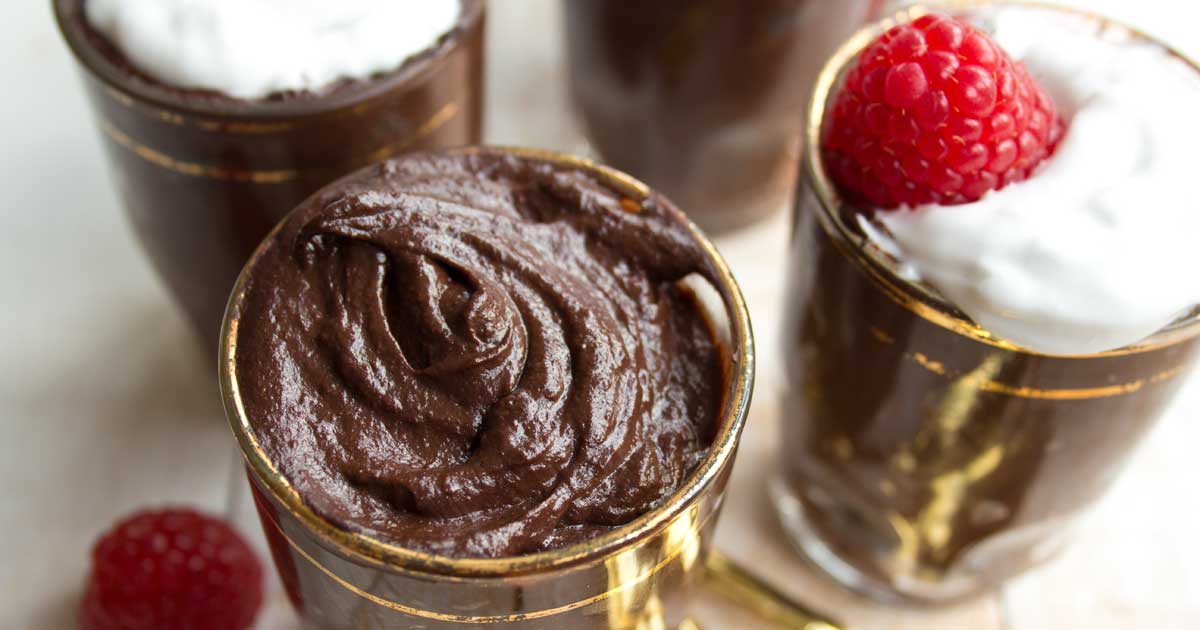 Chocolate avocado mousse is not only a super-easy dessert that comes together in minutes, it's also impossibly delicious!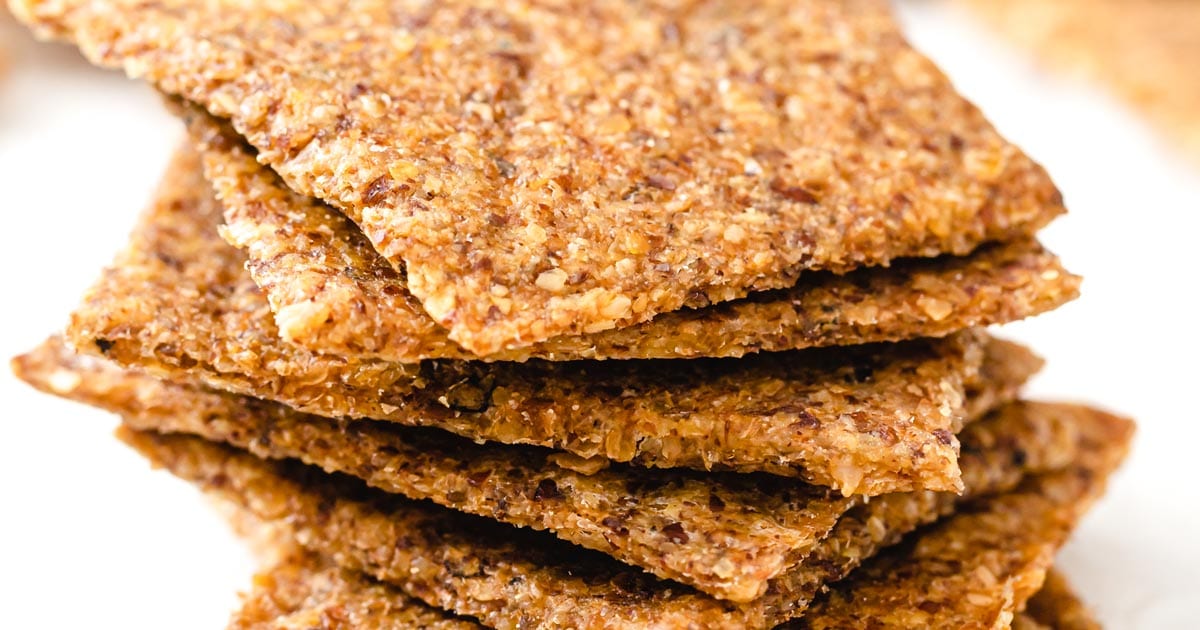 Learn how to make these crispy, delicious keto crackers with just 4 ingredients!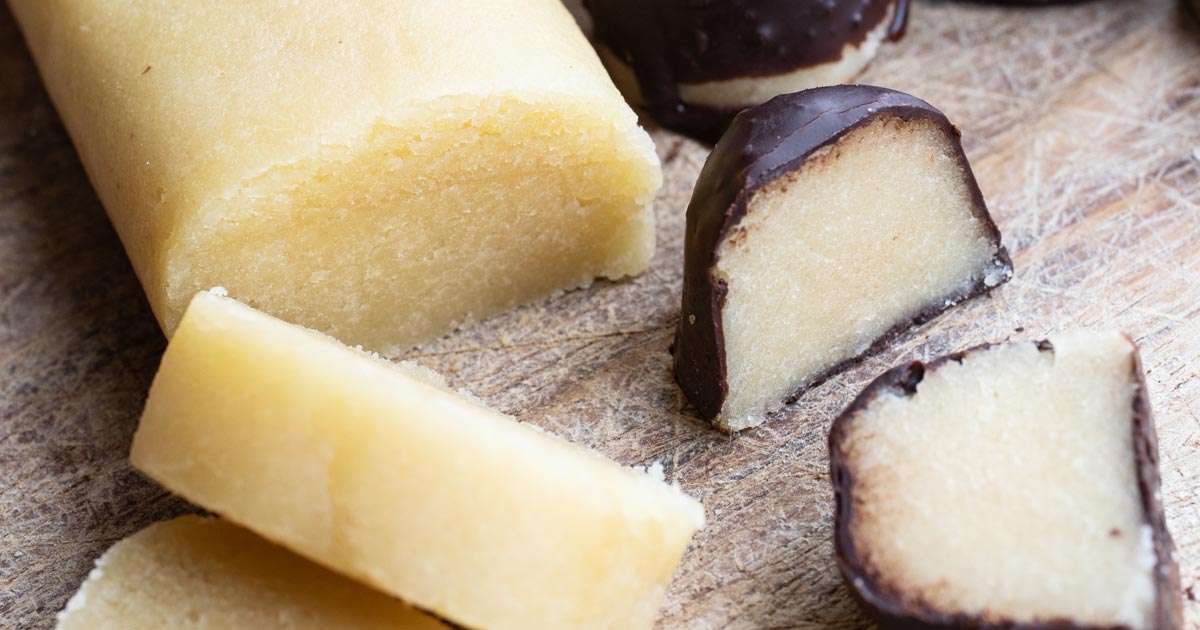 Learn how to make homemade keto marzipan in 5 minutes from start to finish!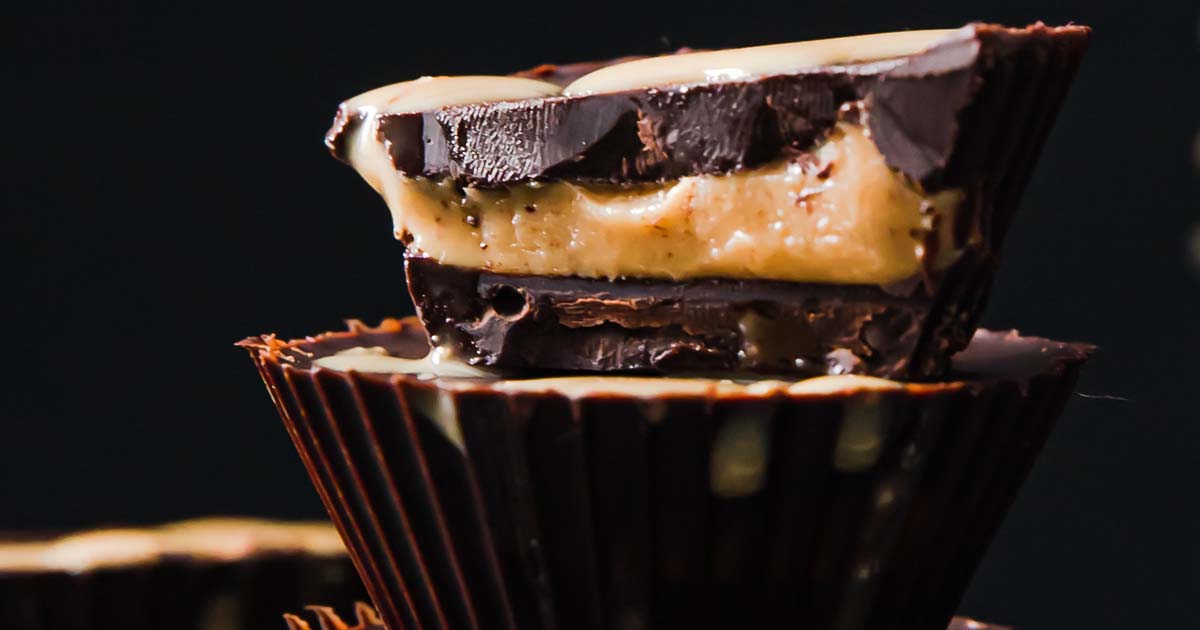 The low carb version of Reeses cups!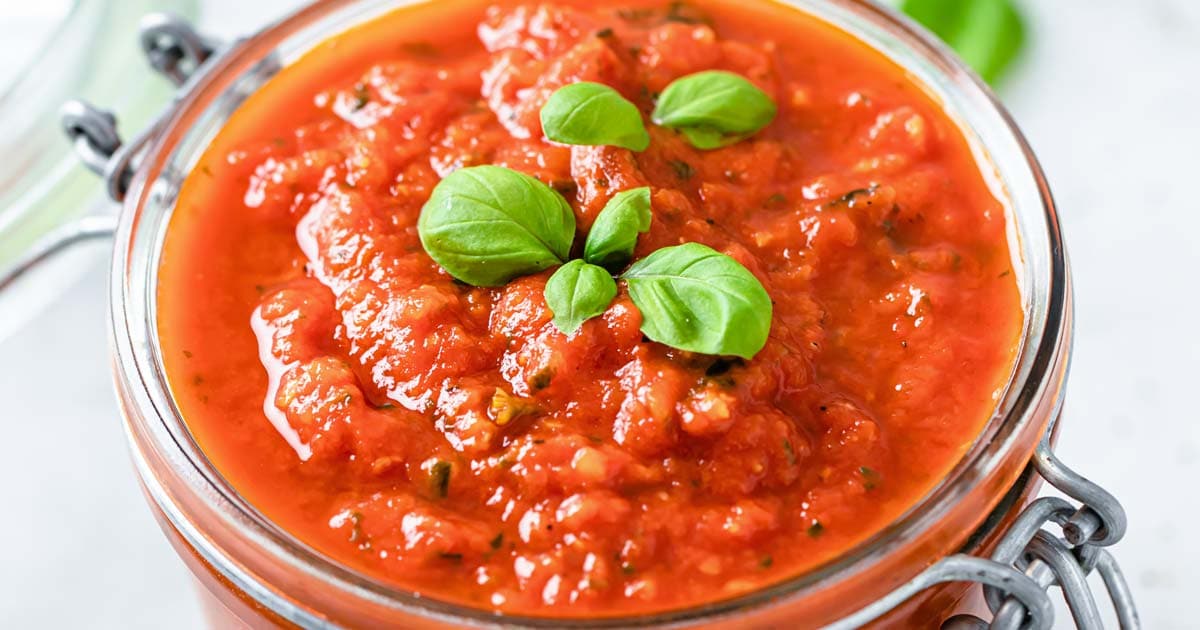 A quick and versatile marinara sauce.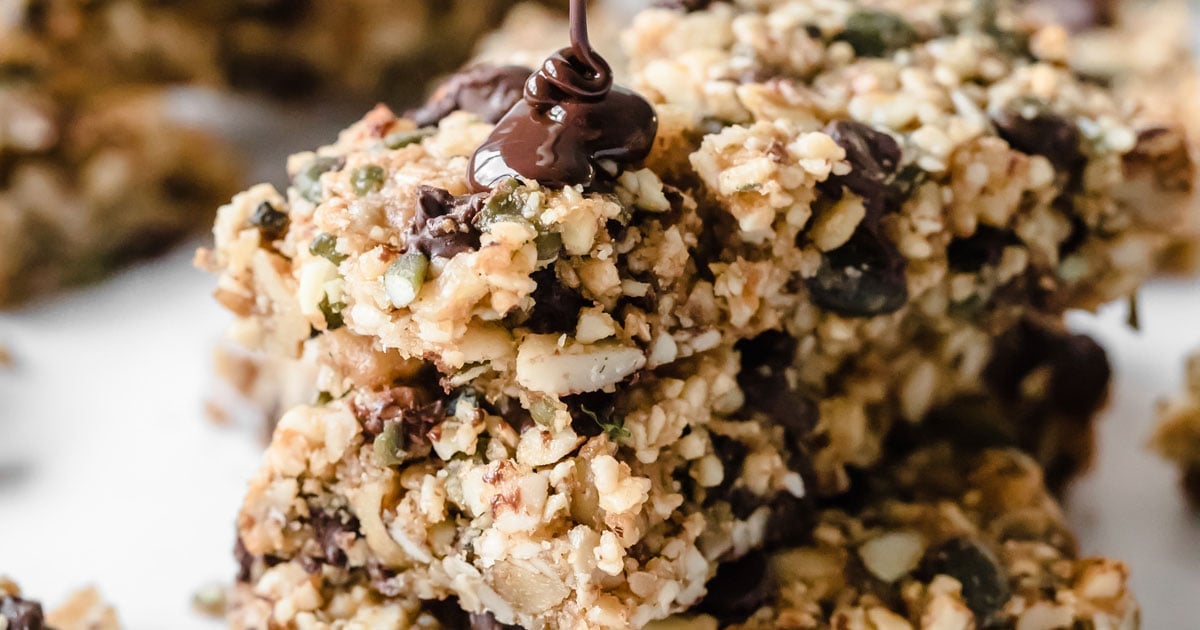 Packed with nuts and seeds, these granola bars come in at only 2.7 g net carbs per bar.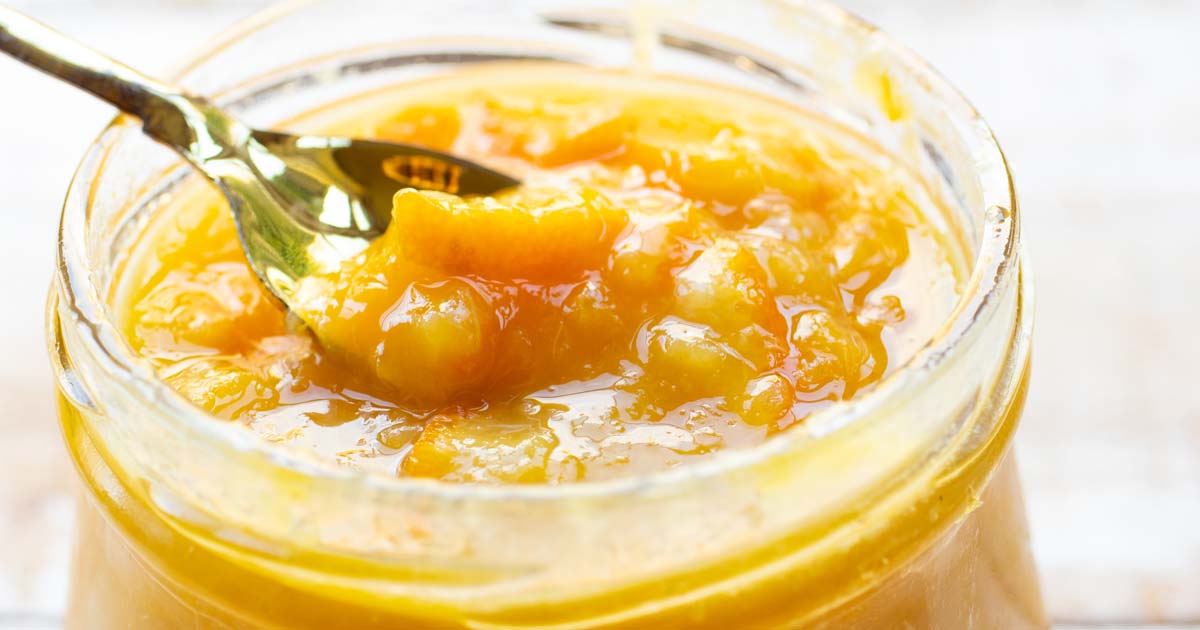 This zesty, sugar free orange marmalade is made with ordinary oranges and is fuss-free and delicious.
This moist cake is made with almond flour and whole oranges - skins and all.
This keto stuffing is so good that I sometimes eat it as a main meal!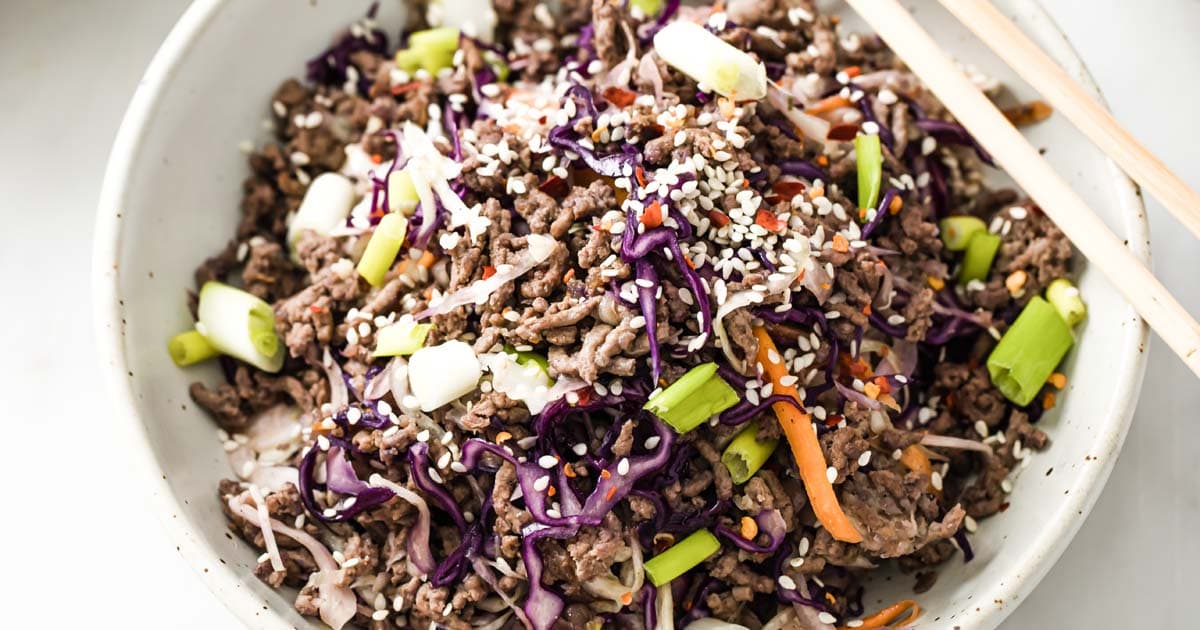 Ready in just 15 minutes and 7.3g net carbs per portion, egg roll in a bowl is so addictively good it's official nickname is crack slaw!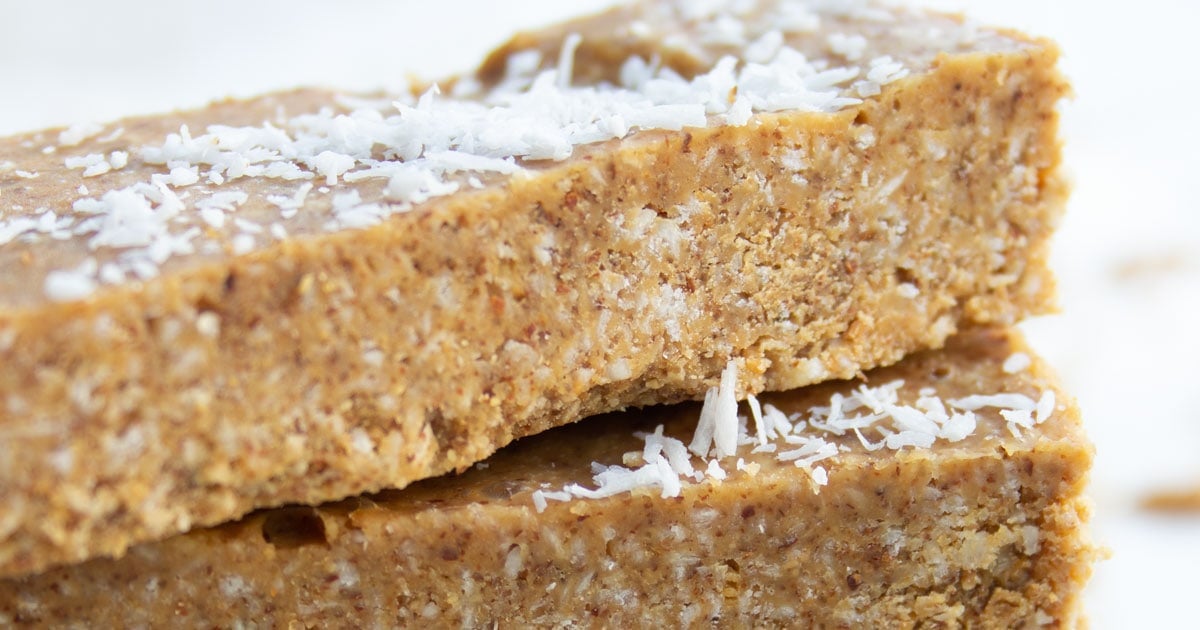 You only need 4 ingredients to make these totally scrumptious snack bars.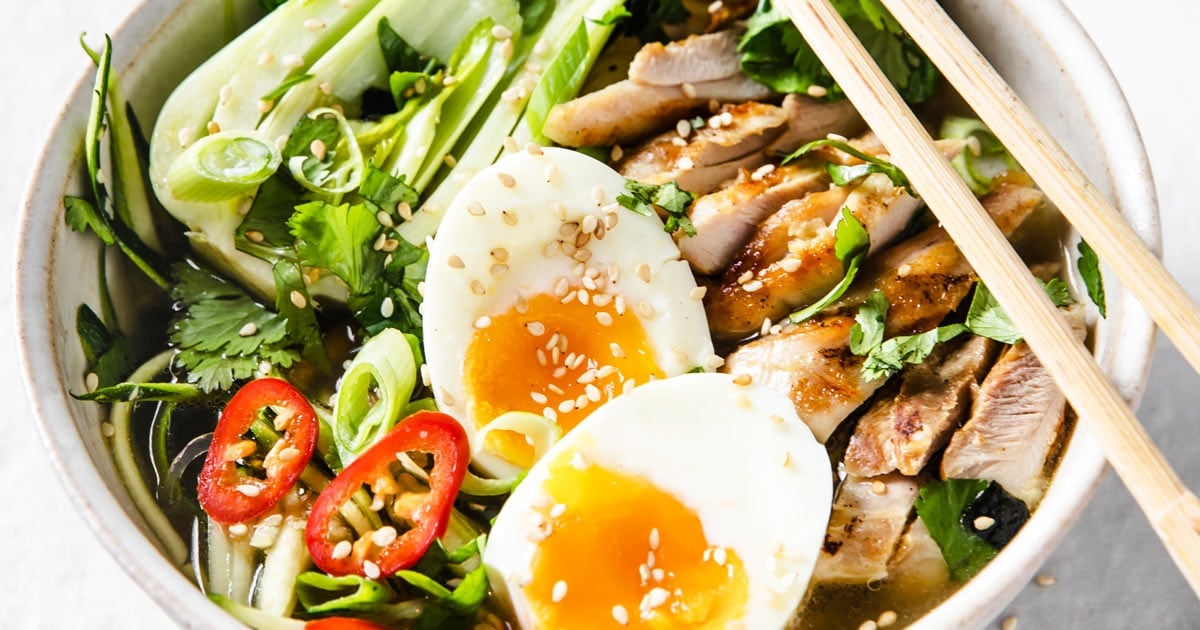 If you're looking for a healthy, filling soup this ramen is a must-make.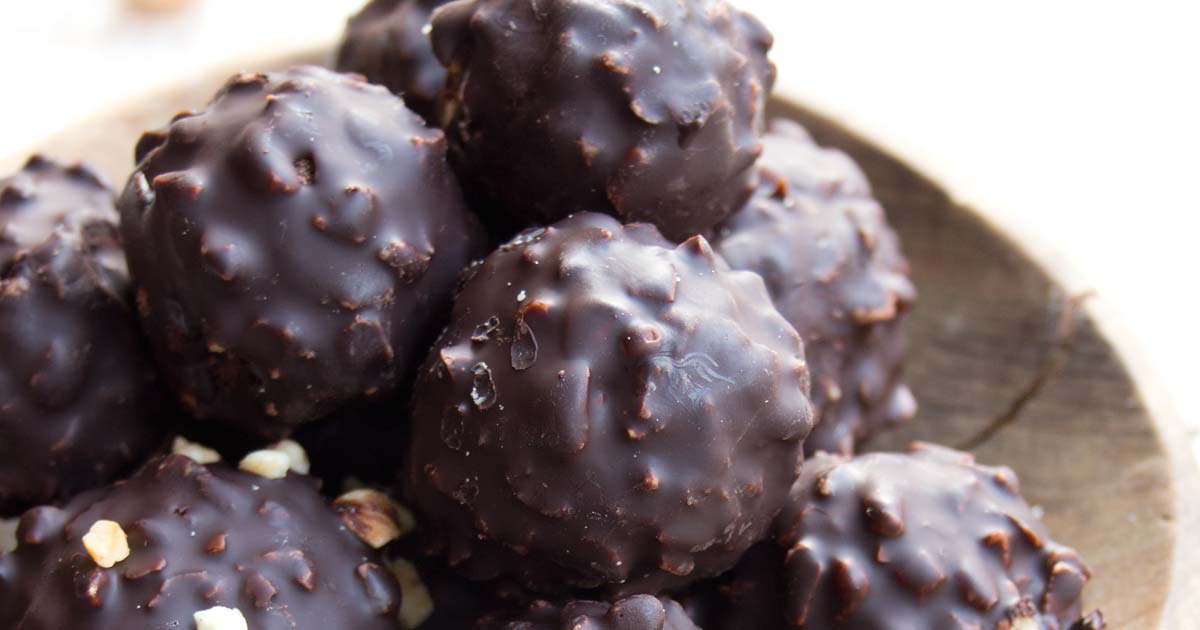 When you're in the mood for a classic chocolate truffle! My version is sugar free, dairy free and actually nutritious because the filling is made with avocado!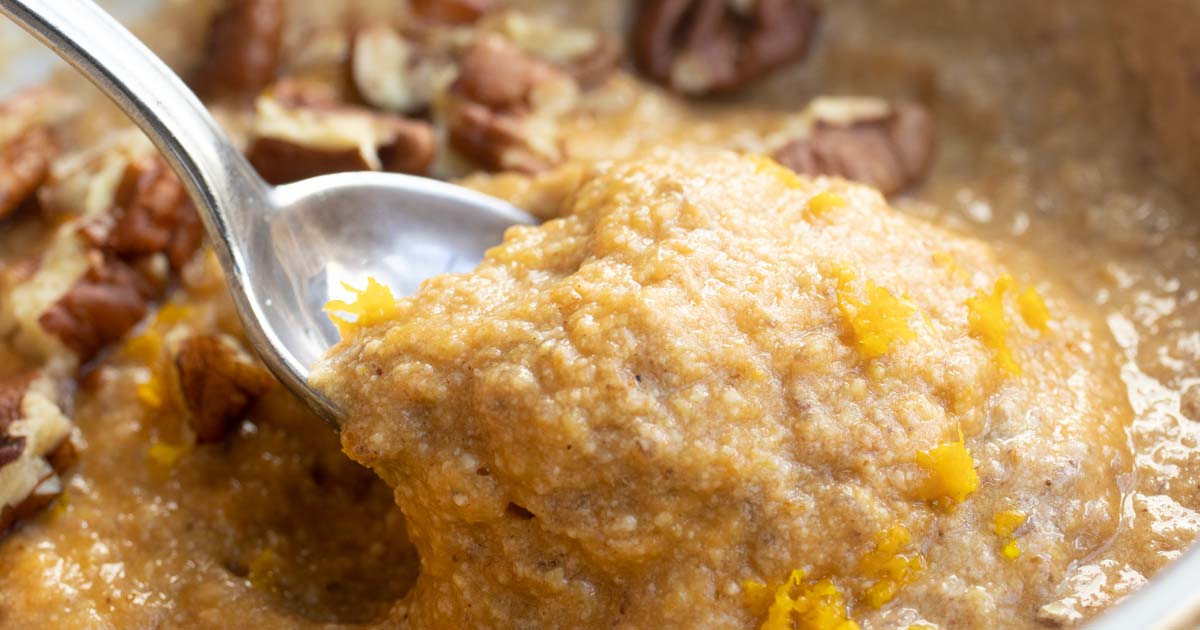 I have quite a few dairy-free keto recipes for breakfast on my site - and here's another one! This flavourful pumpkin porridge is a warming treat for cold days.
The classic potato salad goes low carb!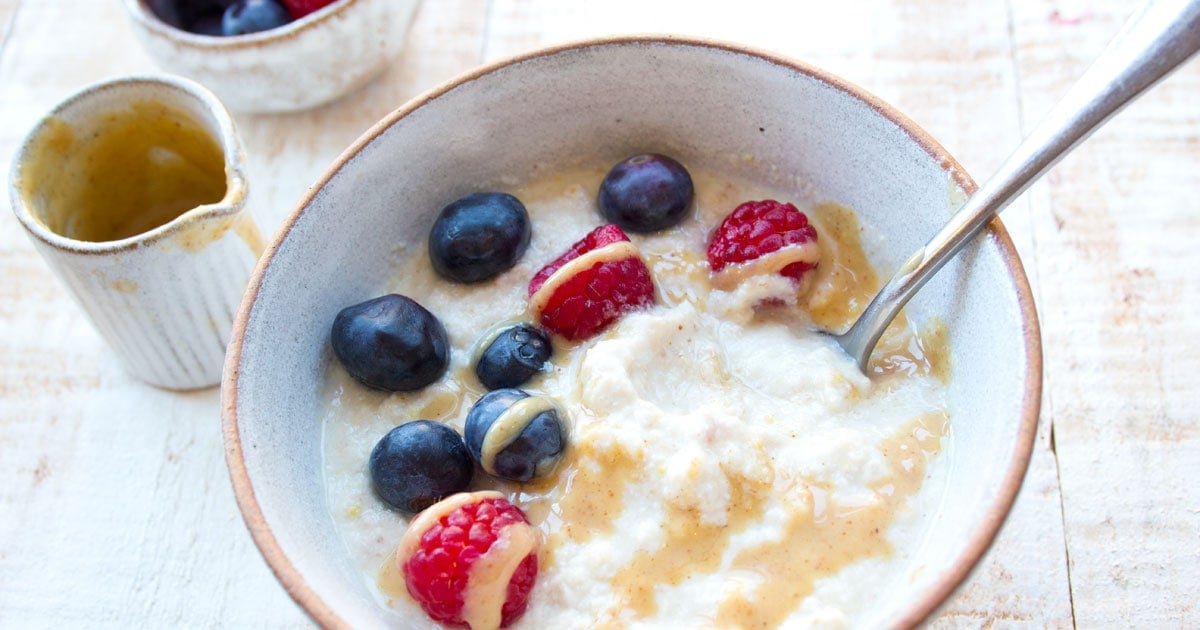 The creaminess of this "oatmeal" with coconut flour will blow you away!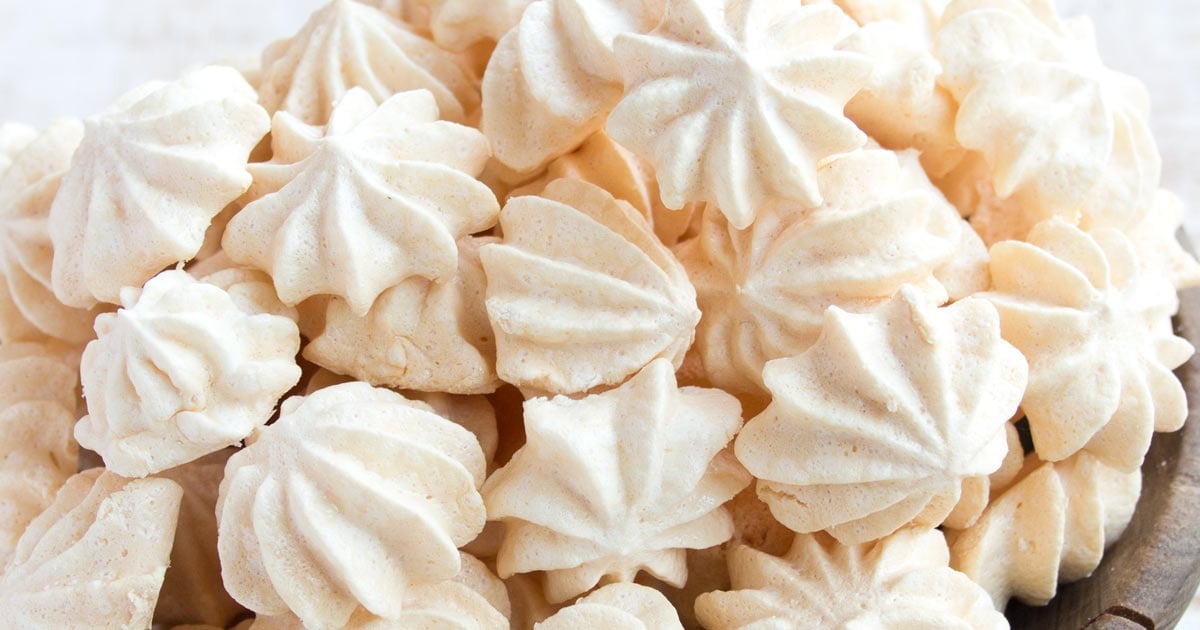 With all my tips and tricks in the post, making beautiful (and tasty!) sugar free meringues is easy!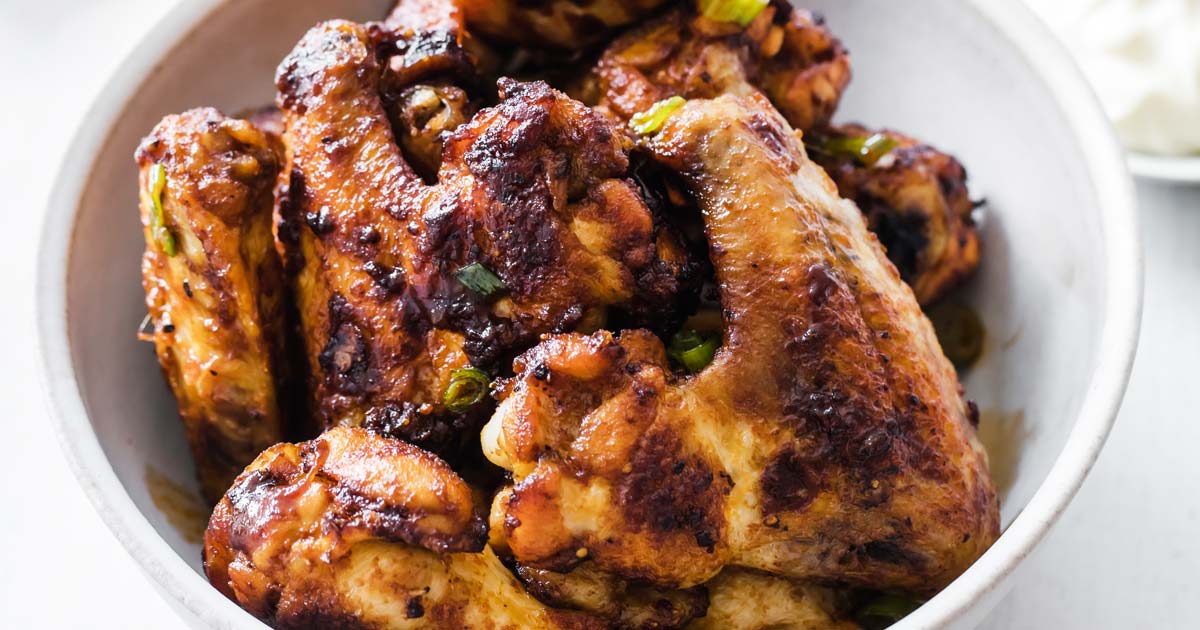 These oven-baked crispy keto chicken wings are a classic!
Get that Chinese Take-Out vibe the Keto way!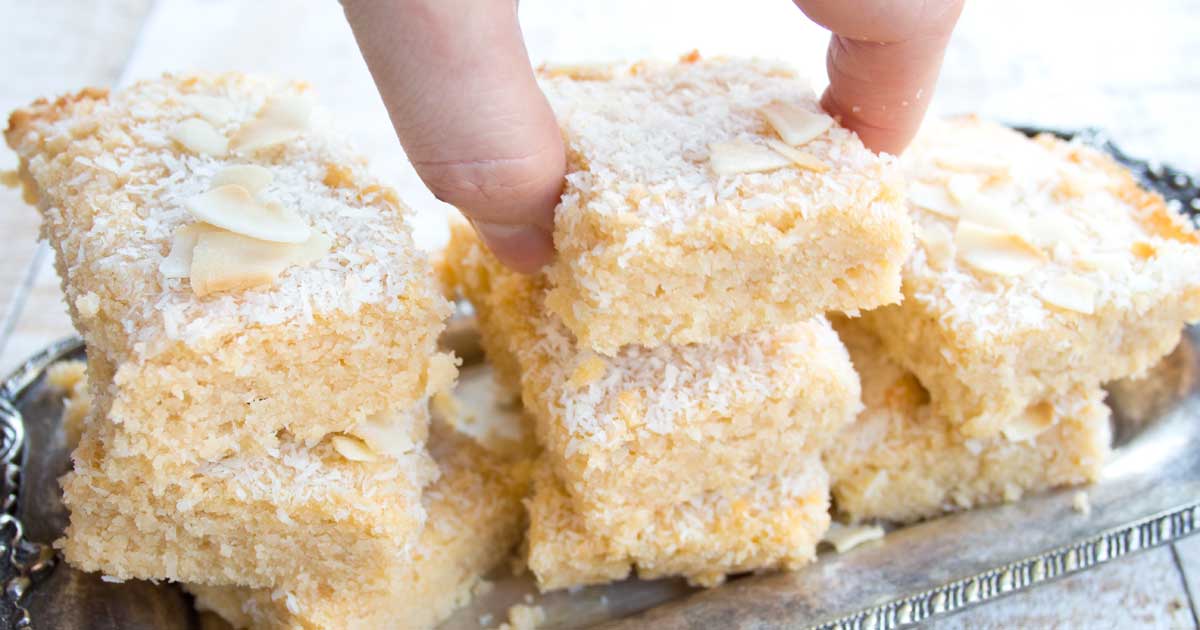 These moist, chewy dairy free Keto blondies contain coconut flour, coconut oil, desiccated coconut AND coconut cream.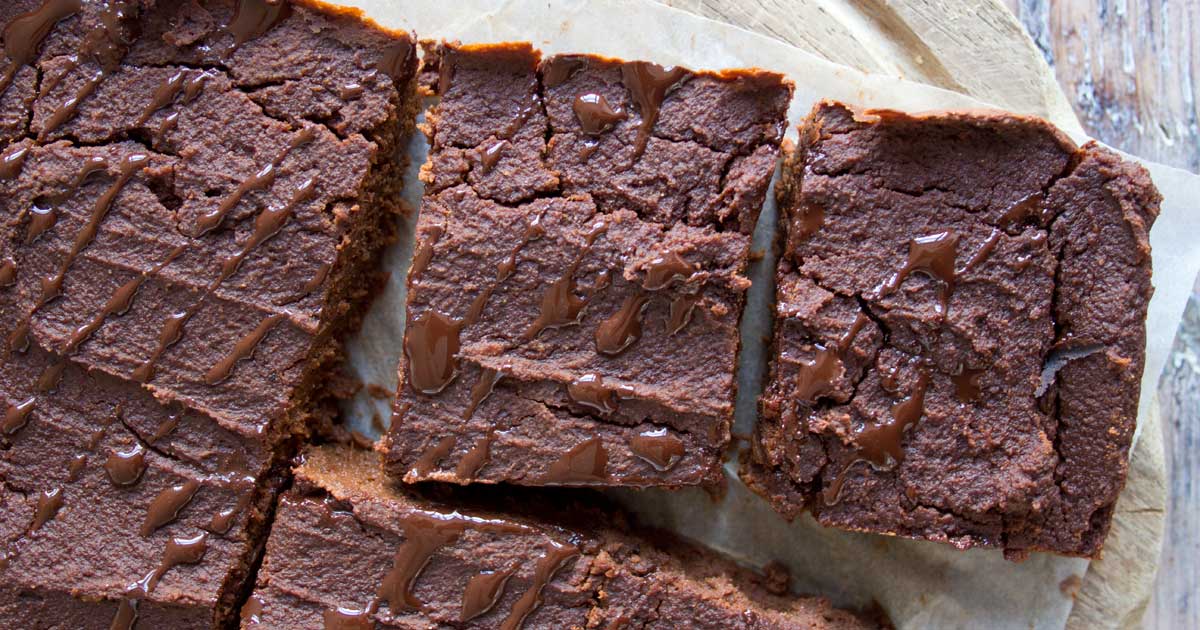 This sugar free, dairy free brownie recipe is absolutely guilt-free pleasure.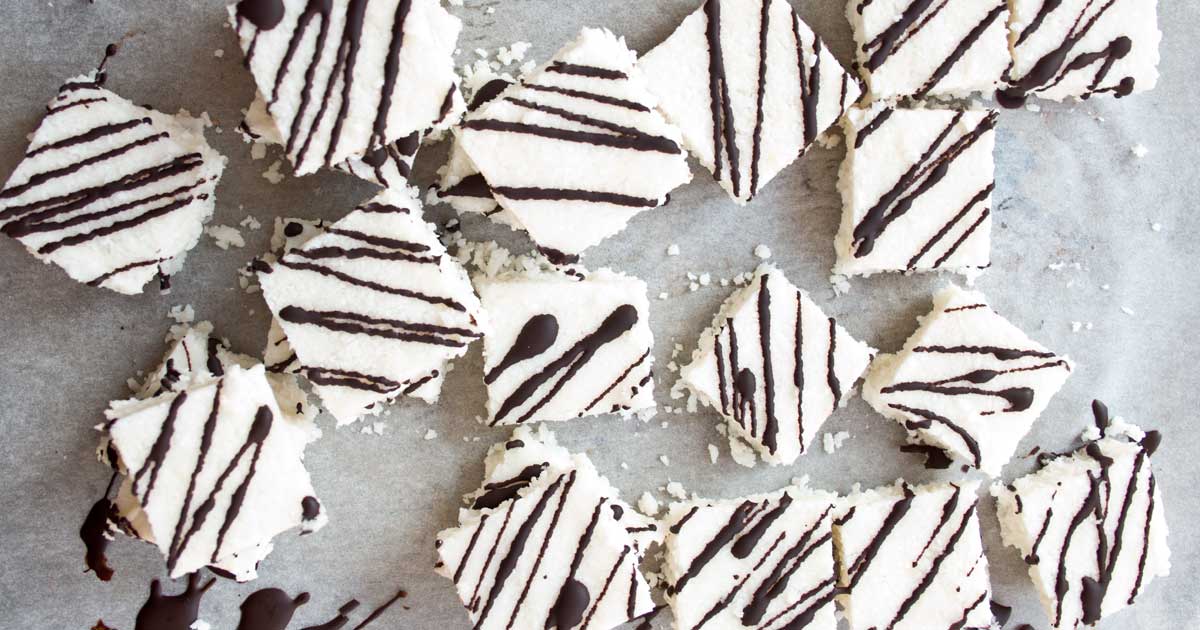 Sweet craving? These soft, chewy coconut bars are healthy dessert heaven.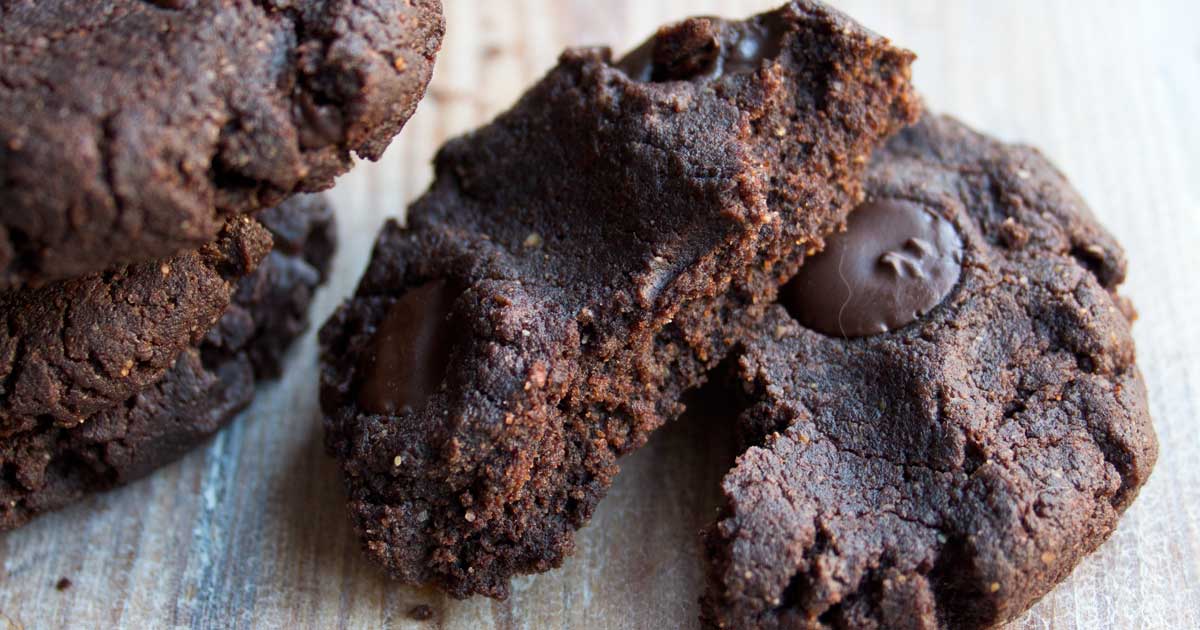 These almond butter brownie cookies are the most satisfying chocolate cookies you'll ever try.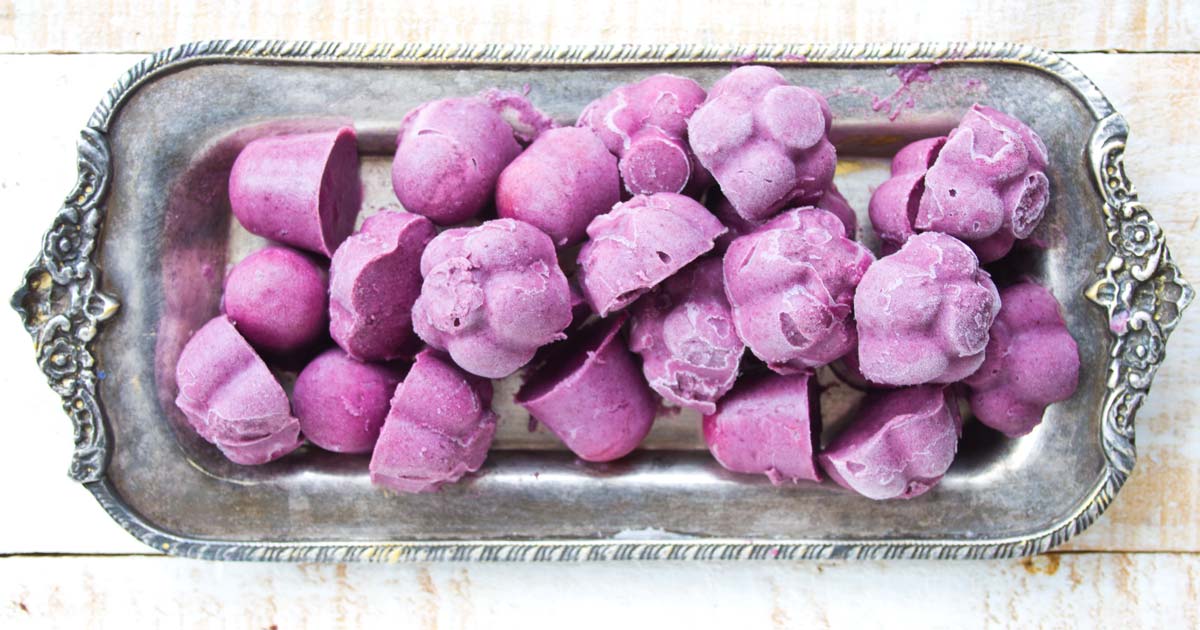 These 3 ingredient frozen blueberry bites are such a refreshing fruity treat.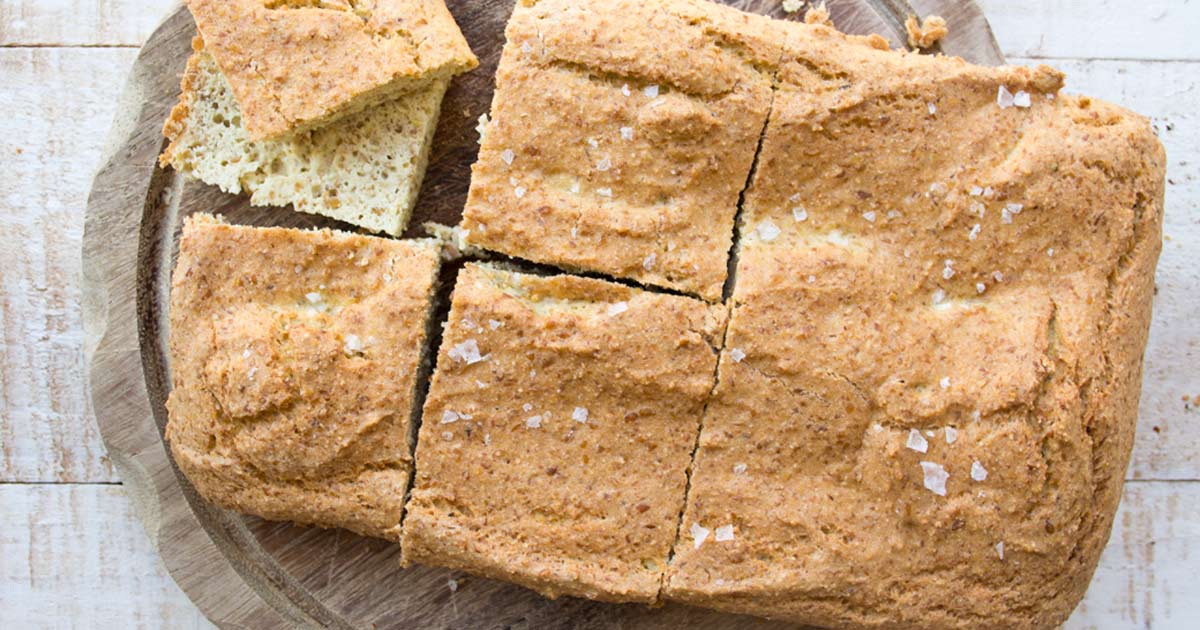 A soft, pillowy flaxseed bread that can be baked as a loaf, Focaccia-style or even as muffins. 
This rustic bread is nutrient-dense, grain free and packed with seeds.
And here's the last of my dairy free keto desserts to round things off. This really simple and decadently creamy low carb chocolate tart is assembled in minutes - and it's totally delicious!