Baking keto Christmas cookies is one of the best things about December! I have assembled the most popular festive cookie recipes. All are low in net carbs, so you can enjoy a holiday treat without busting your macros.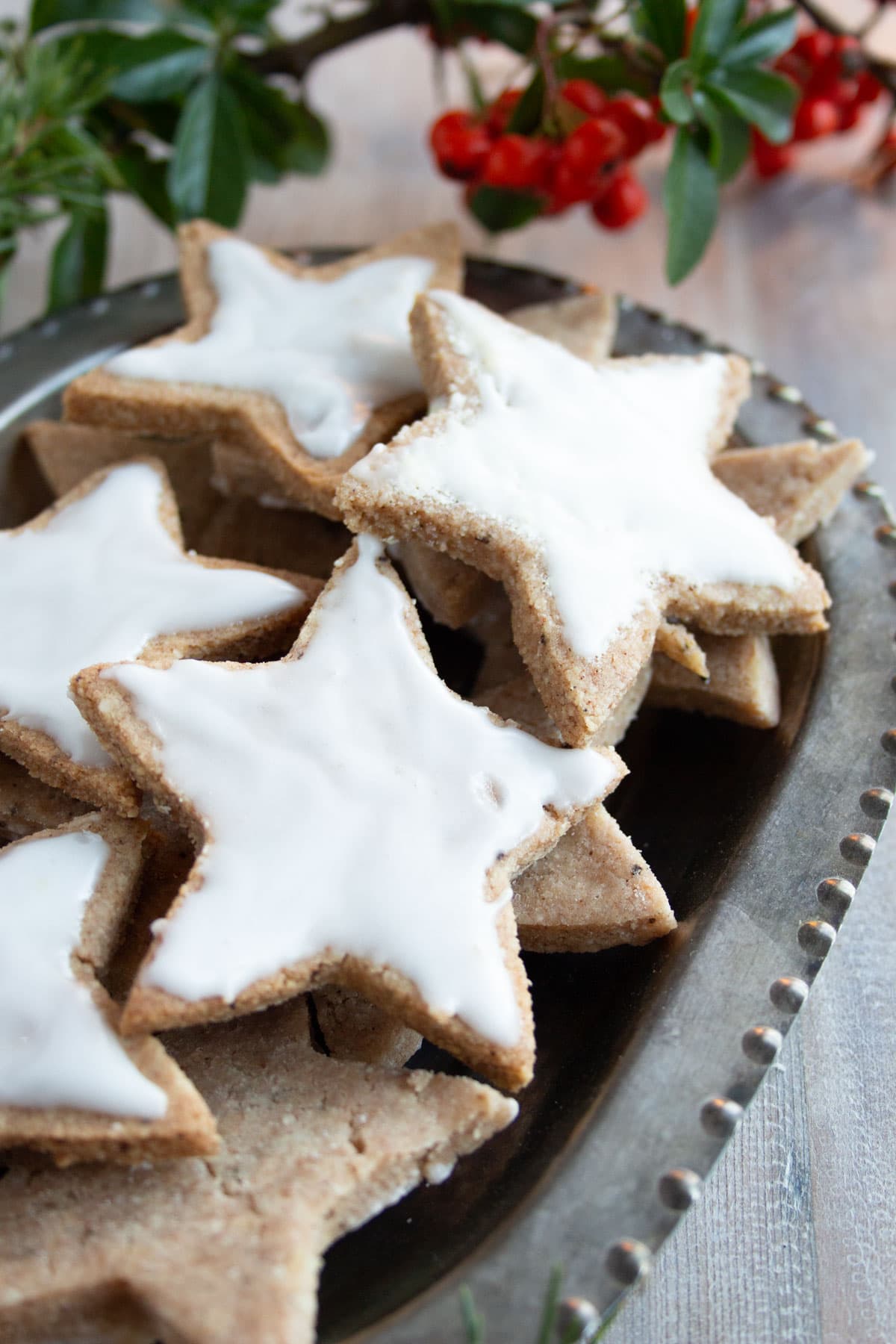 The holiday season is the perfect time to spend a leisurely afternoon in the kitchen making a batch of keto Christmas cookies - with or without kids.
There is something meditative about rolling out dough, decorating cookies and the pleasure of spending time in a kitchen that smells of spice and all things nice. Give me a sugar free eggnog to go with this, and I am in heaven.
Cookies are wonderful as edible gifts, and they look pretty and inviting on holiday platters.
I am so excited to share with you my best festive cookie recipes!
Jump to:
The Best Keto Christmas Cookie Recipes
If you only make one batch of sugar free Christmas cookies this year, choose from one of the 3 recipes below. They are my very favorite holiday cookies and I make them every year - several times!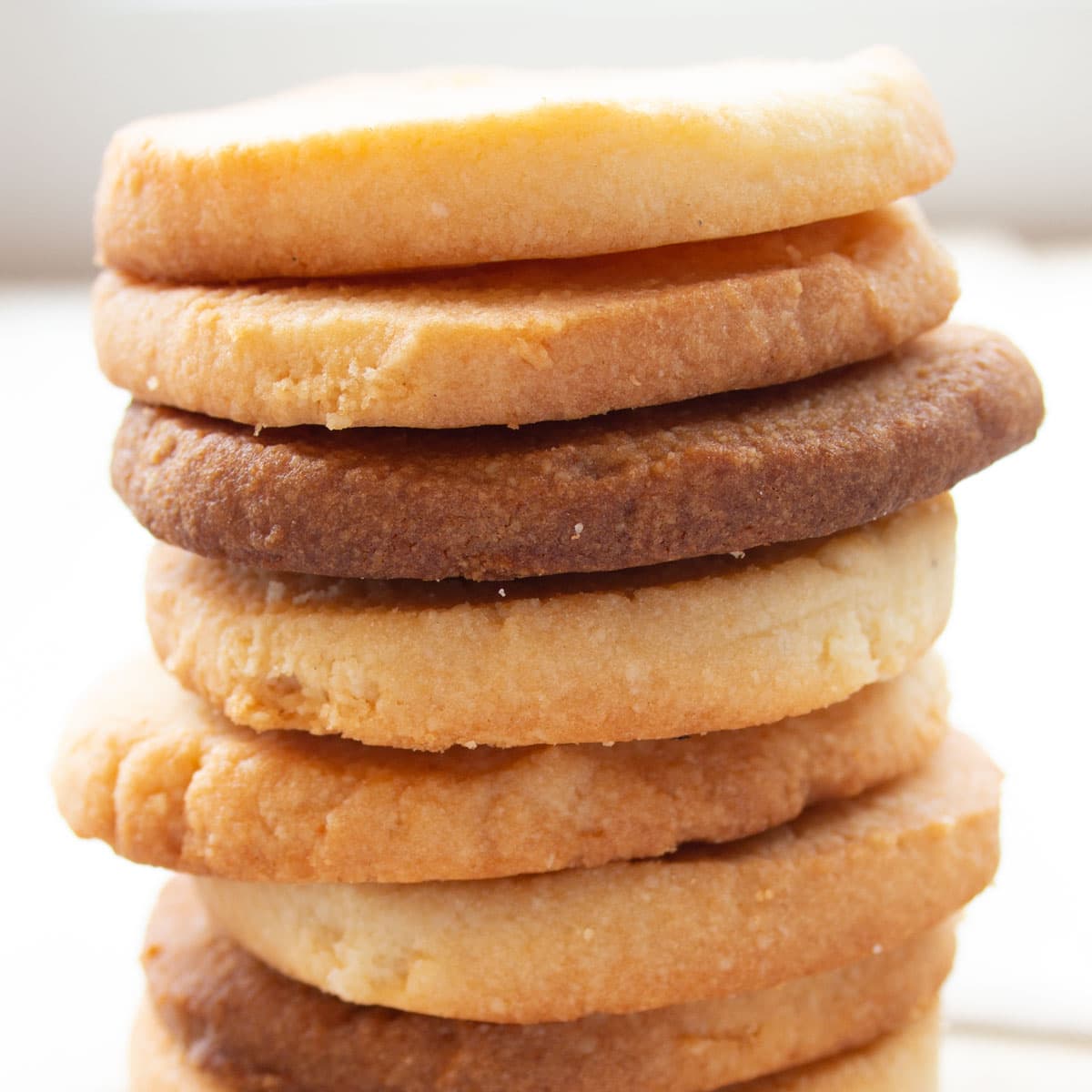 Are you ready for sugar-free sugar cookies? These super simple cookies are only 1 g net carbs per cookie. Enjoy them with or without icing!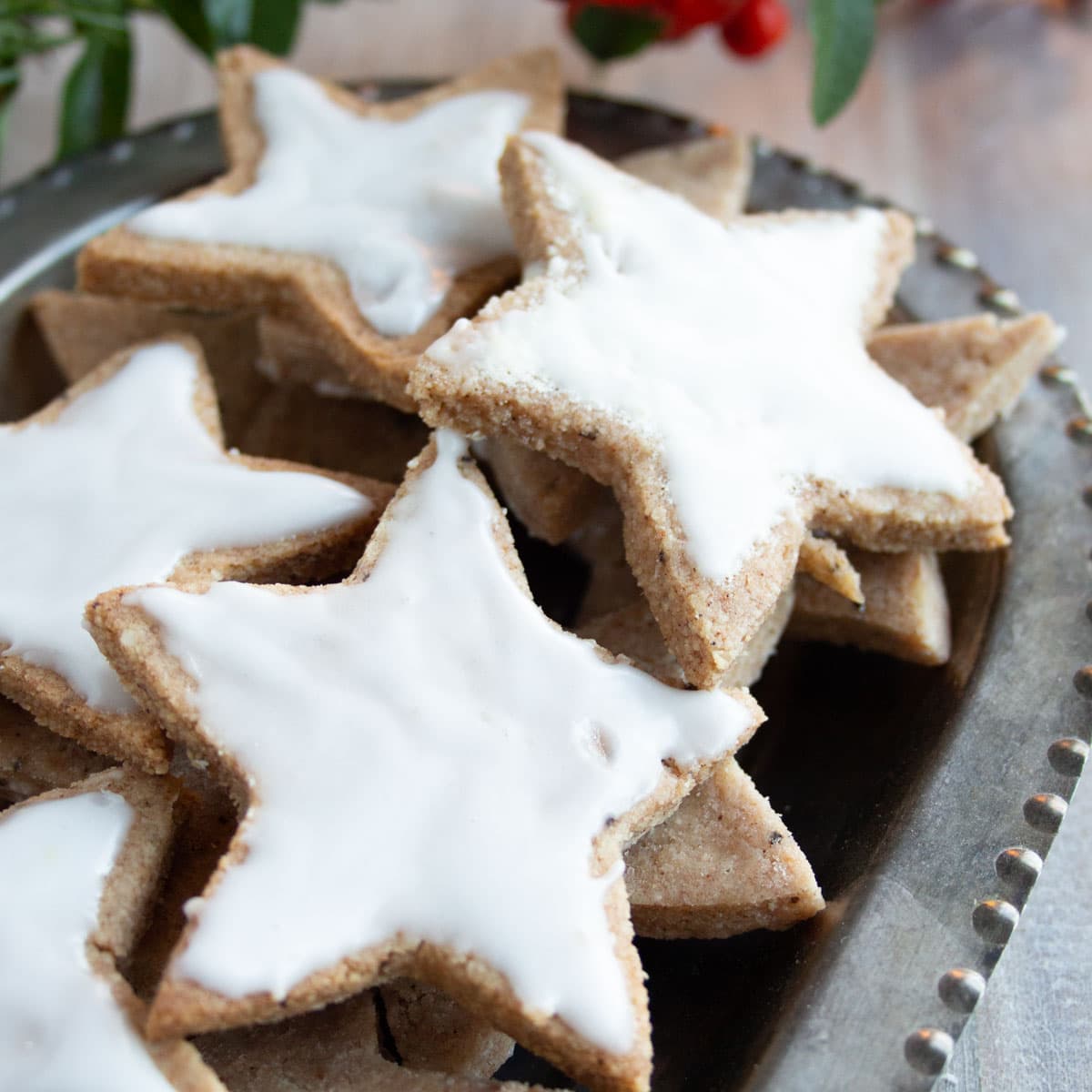 Deliciously spiced sugar free Christmas cookies! Cinnamon Stars are traditional German Christmas cookies, adapted to suit a Keto diet. Some readers like to bake these until they are crunchy, but I prefer them when the inside is moist and they taste almost like marzipan.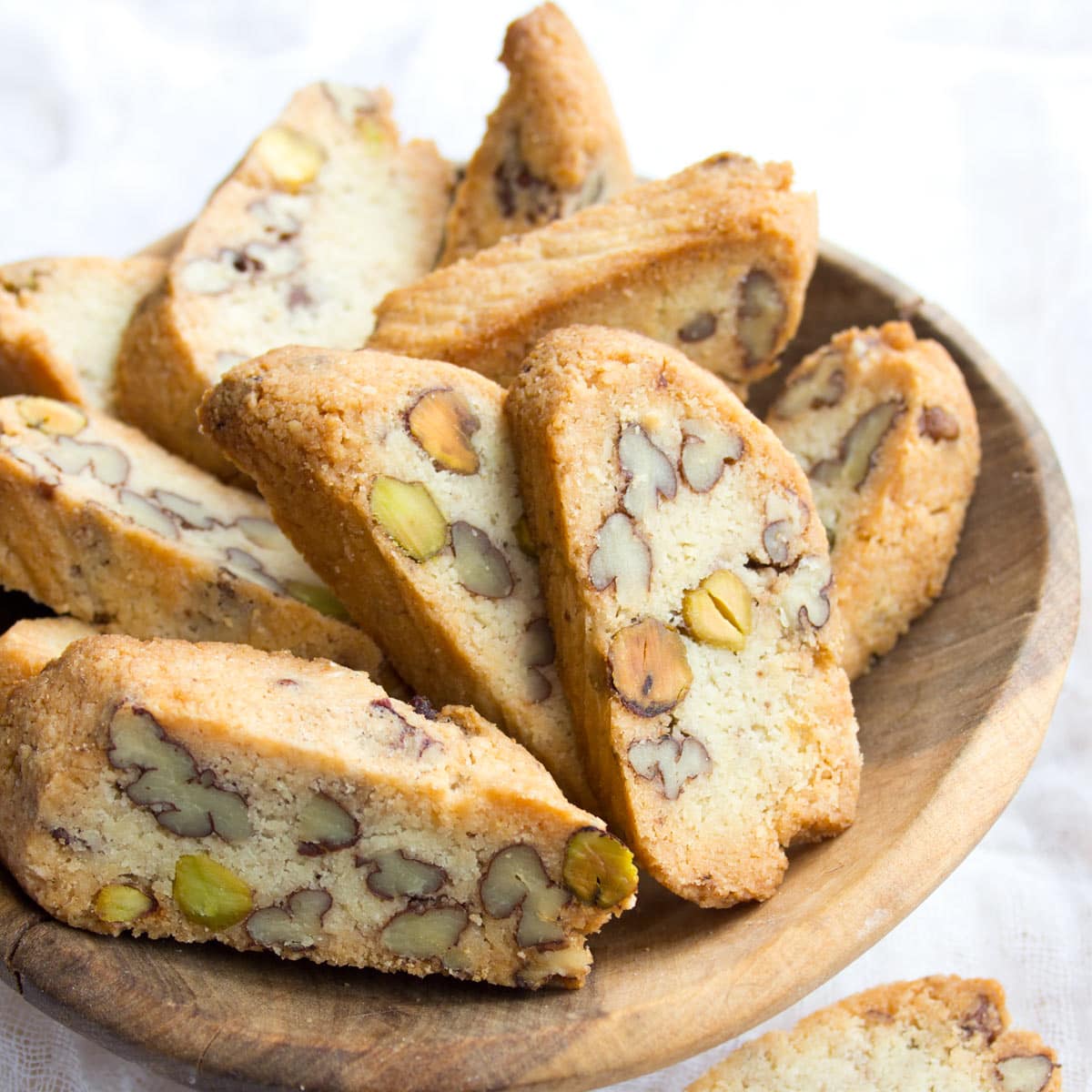 The classic Italian almond biscuits are made low carb! This recipe is super simple and produces wonderfully crunchy biscotti. See the post for plenty of tips and variations!
More Amazing Keto Holiday Cookies
I adore cookies and ring in cookie baking season as soon as the Christmas decorations go up in the shops (which is just after Halloween, lucky me!). Here are more keto cookies that I love baking.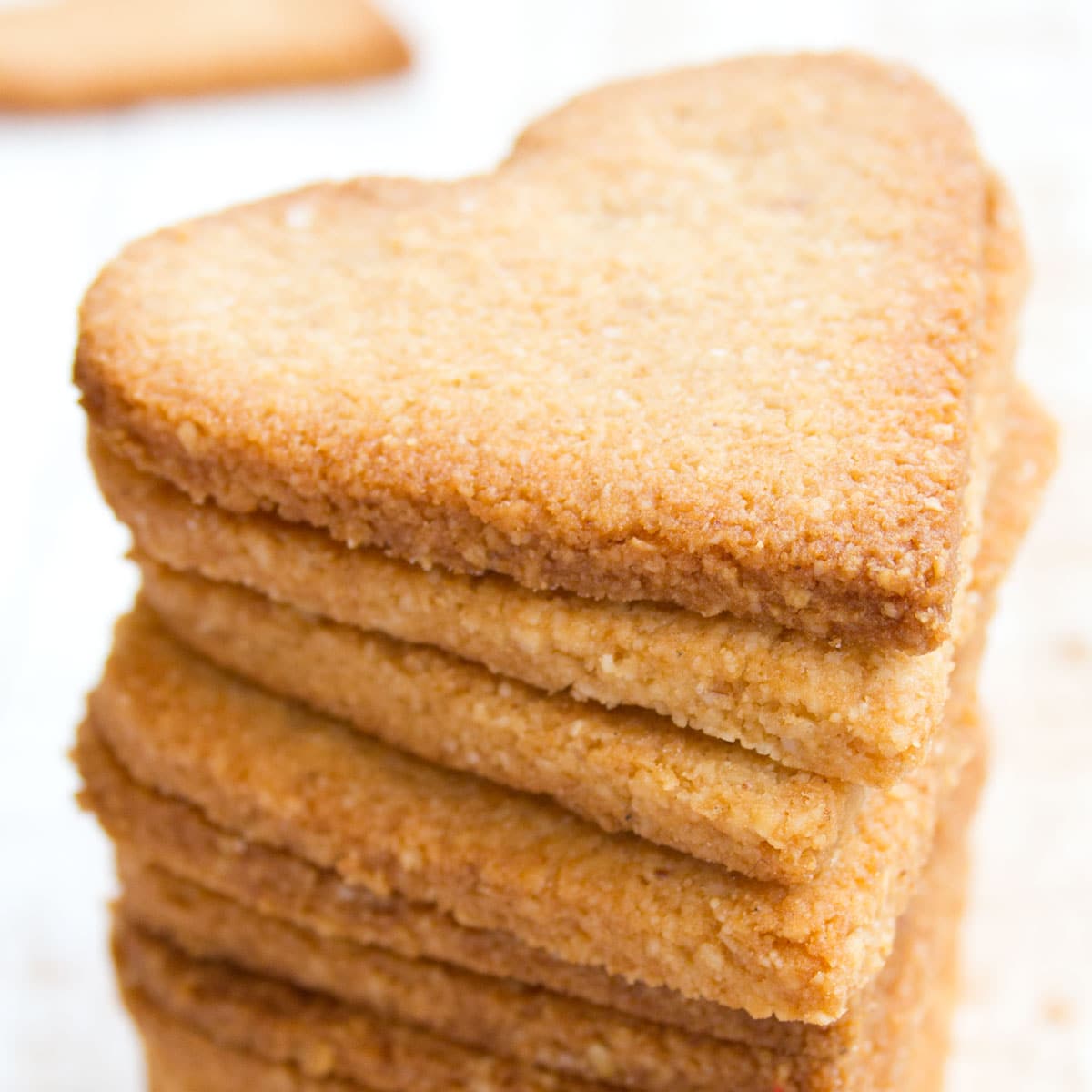 Try the gluten free and sugar free version of this cookie classic! Keto ginger snaps are easy to make, extra crispy and particularly good dunked in coffee (or a glass of milk).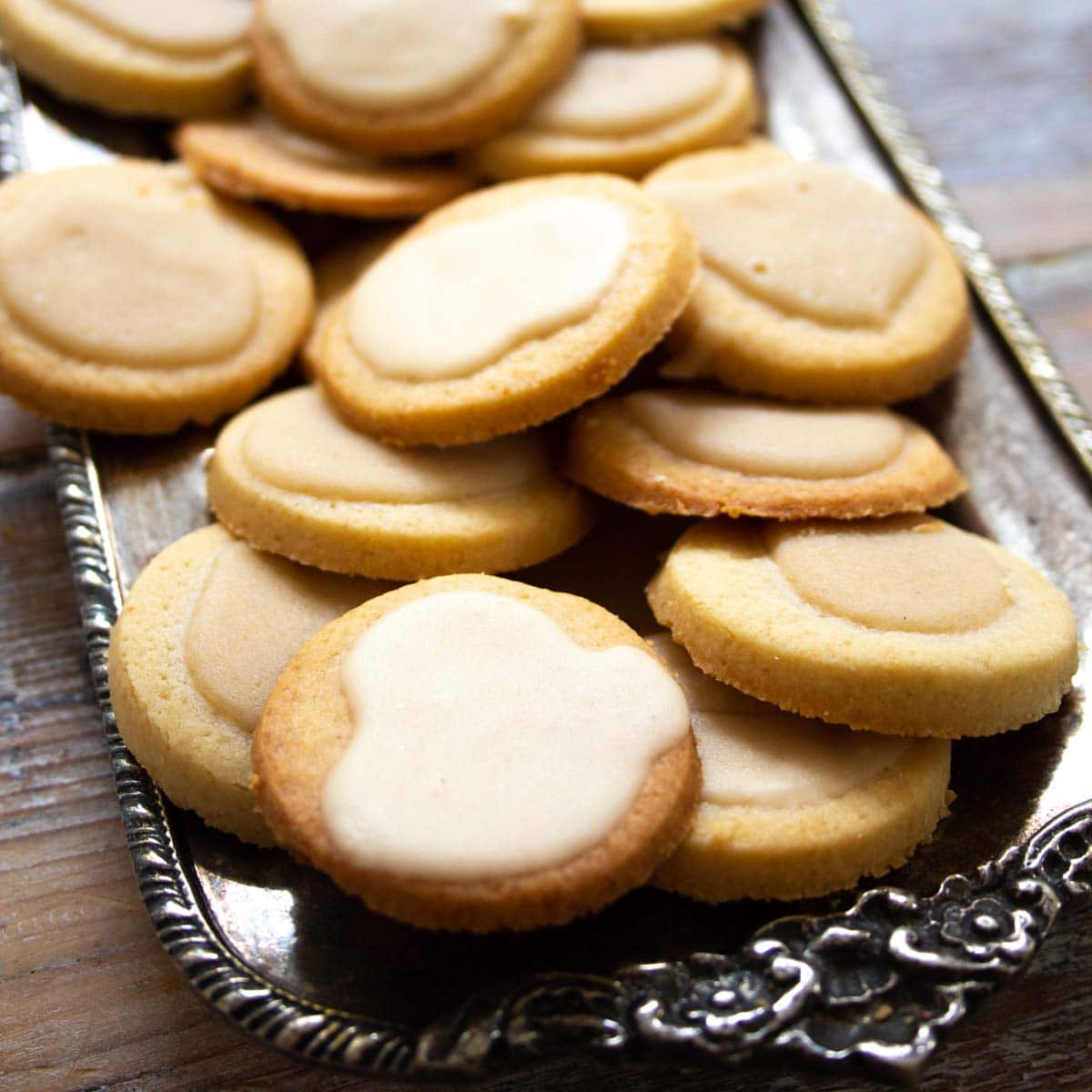 Keto shortbread cookies are light and buttery almond flour cookies with a deliciously rich coconut butter glaze. You can prep them in just 15 minutes. Choose whether you want to use cookie cutters, make a log and slice or roll out and cut into rectangular shortbreads.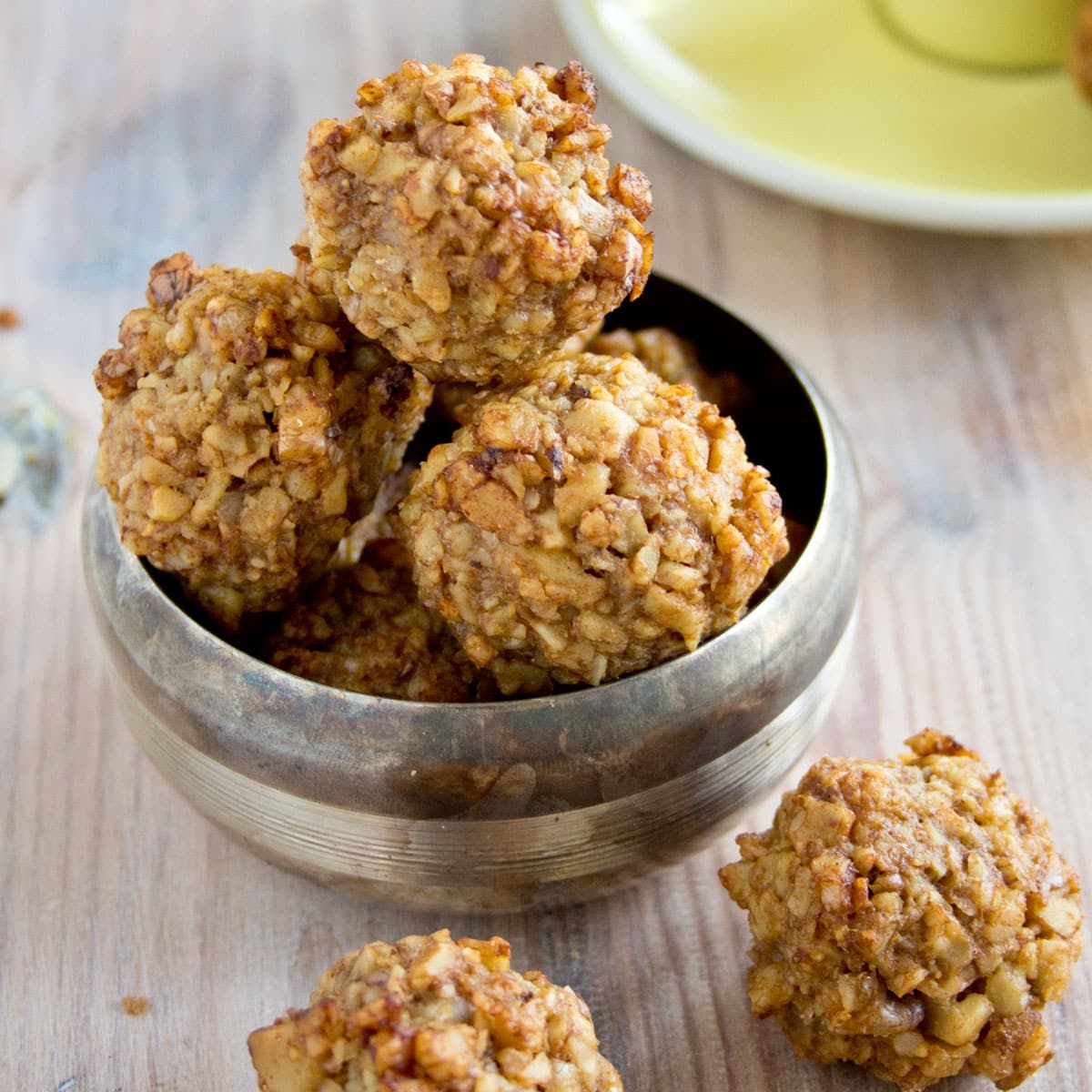 Sugar free, low carb and gluten free cookie heaven: keto walnut cookies are a super healthy take on the Italian classic Dolci di Noci.
Coconut lovers will adore these deliciously chewy keto macaroons dipped in sugar free chocolate. The recipe is low carb and suitable for diabetics.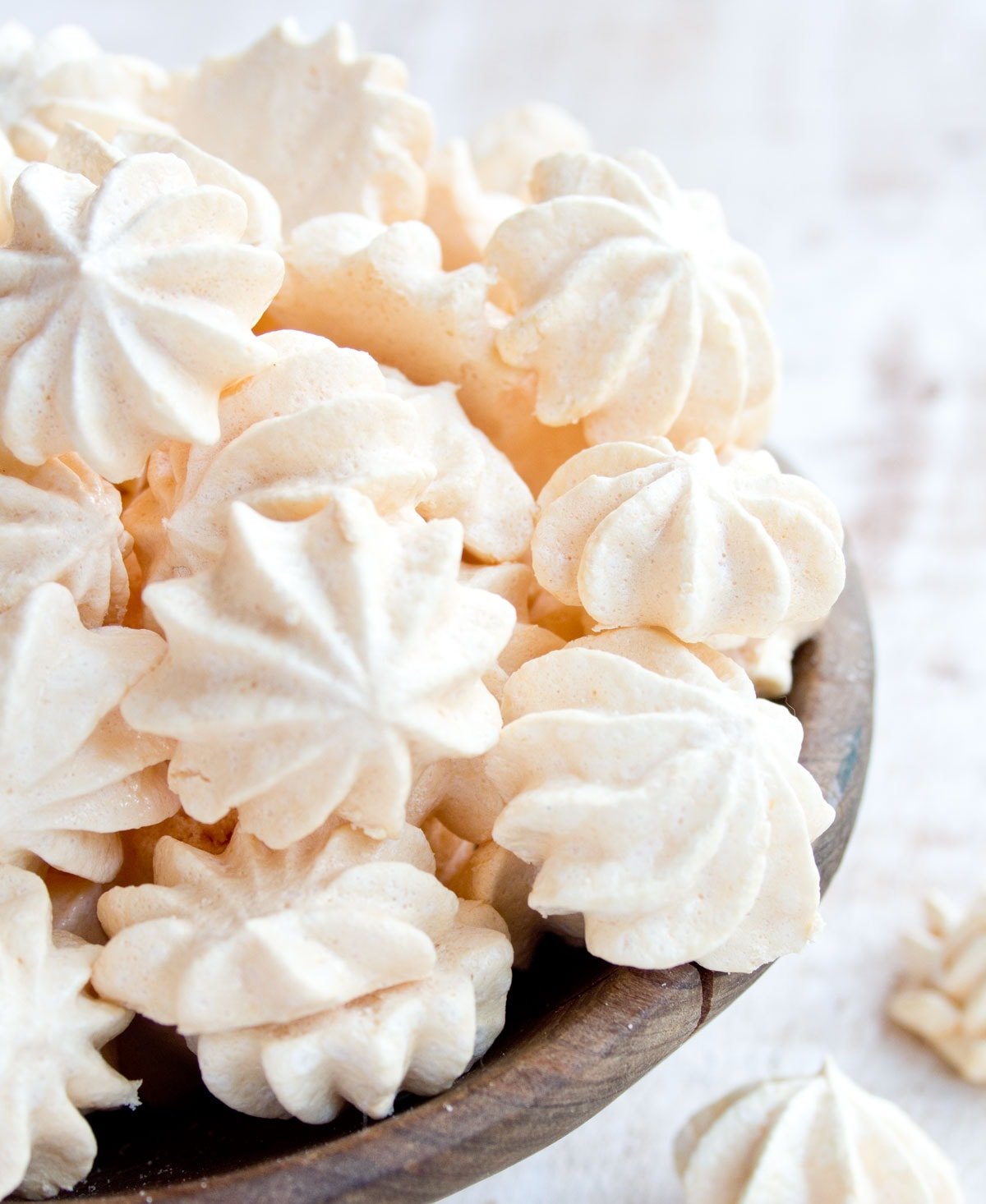 With all my tips and tricks in the post, making beautiful (and tasty!) sugar free meringue cookies is easy! If you have a piping bag, they'll look super professional. But you can also make meringue heaps with a spoon and the end result will taste just as good.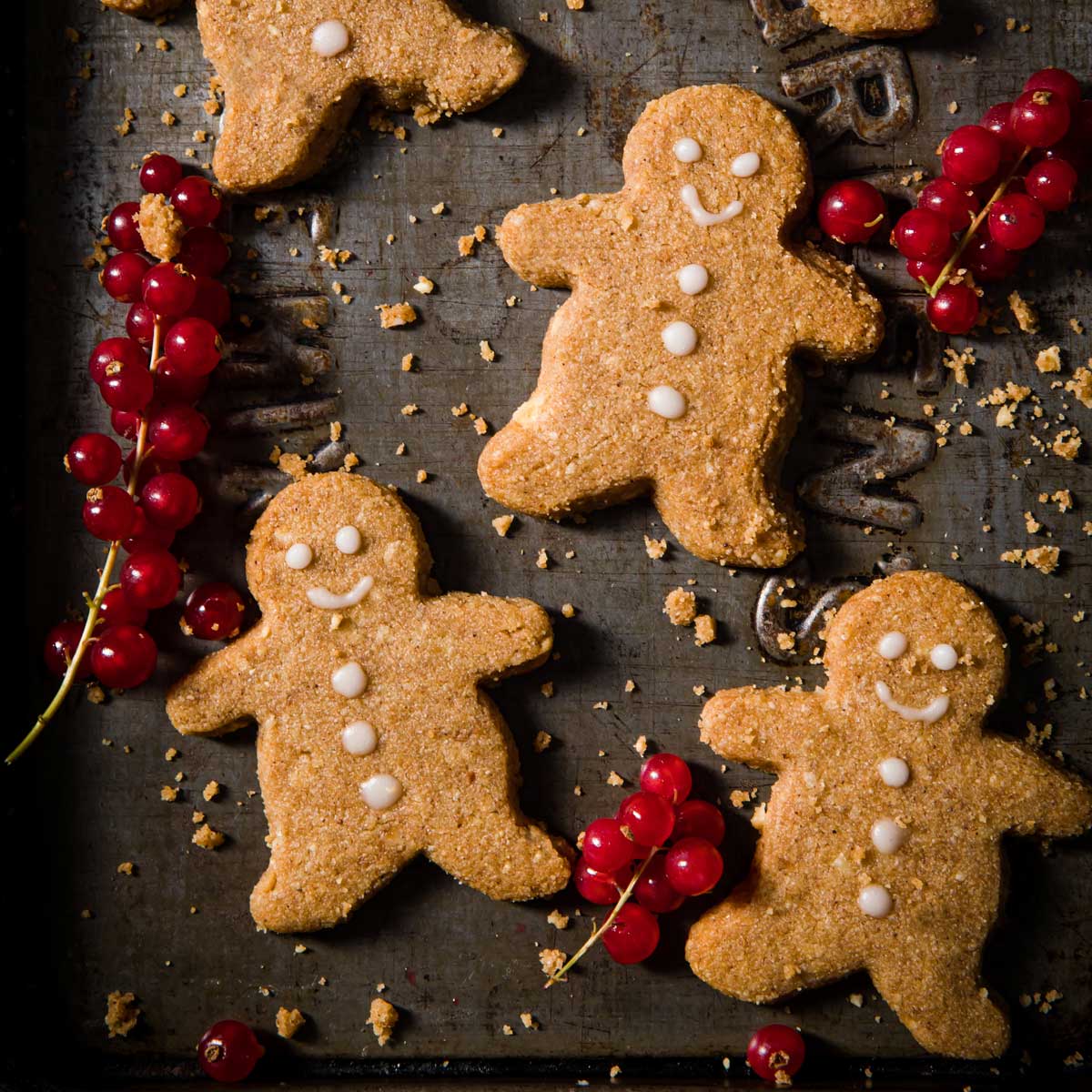 Get into the holiday spirit with these cute sugar free gingerbread cookies! They have a gluten free hazelnut flour dough and are spiced with cinnamon, ginger and nutmeg. Great as an edible gift!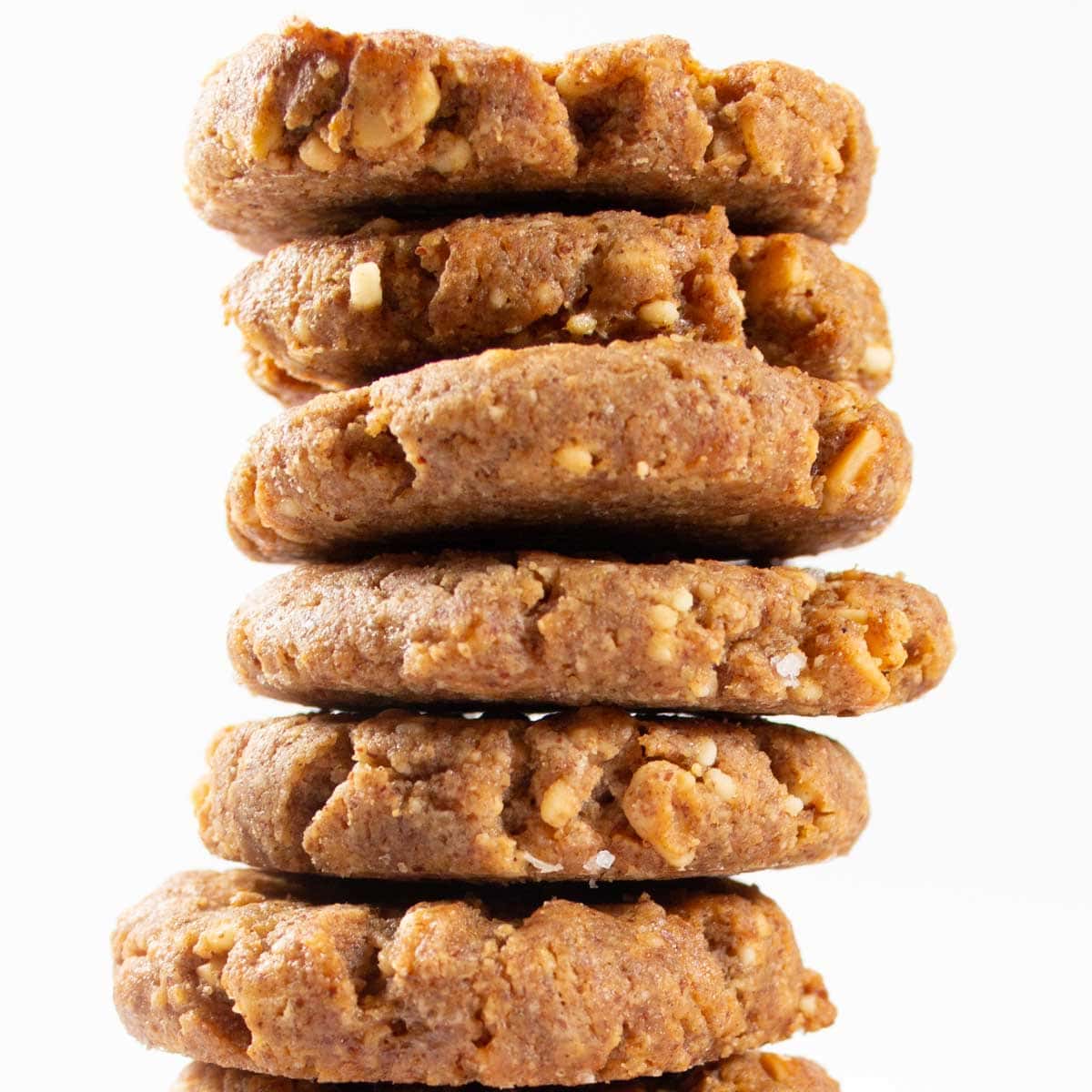 These flourless Keto peanut butter cookies are ready in no time at all! All you need for this super simple low carb cookie recipe are 4 ingredients.
Satisfy your Oreo cravings with these keto Oreo cookies! Sugar-free, low carb and gluten-free, they have a great crunch and take less than 30 minutes to make.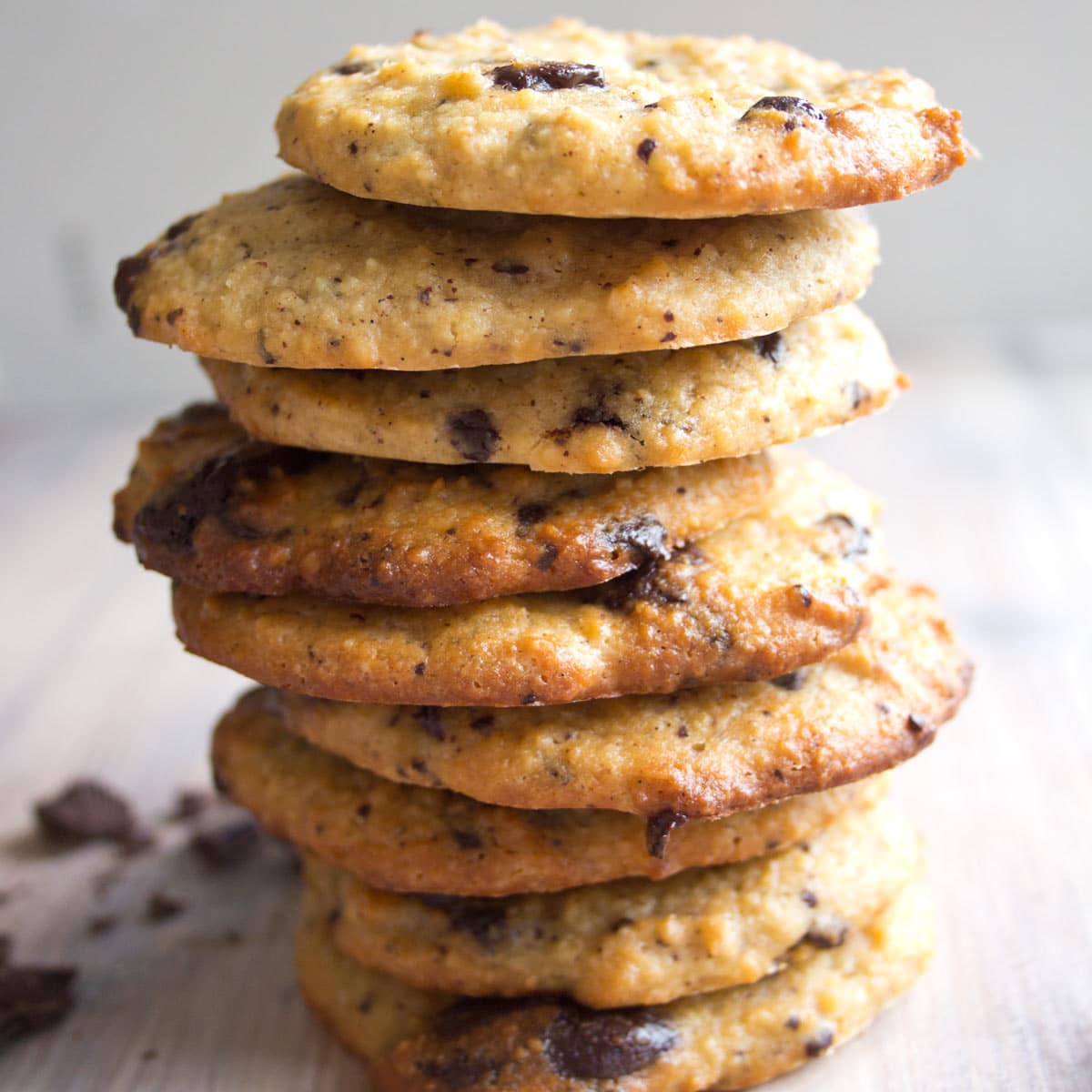 This recipe for keto chocolate chip cookies has the approval of my 3 resident cookie monsters! We think they are the perfect combination of soft chewiness with a crunchy edge and I get regular requests to make them. The recipe is super simple and quick, I'm sure you'll love it!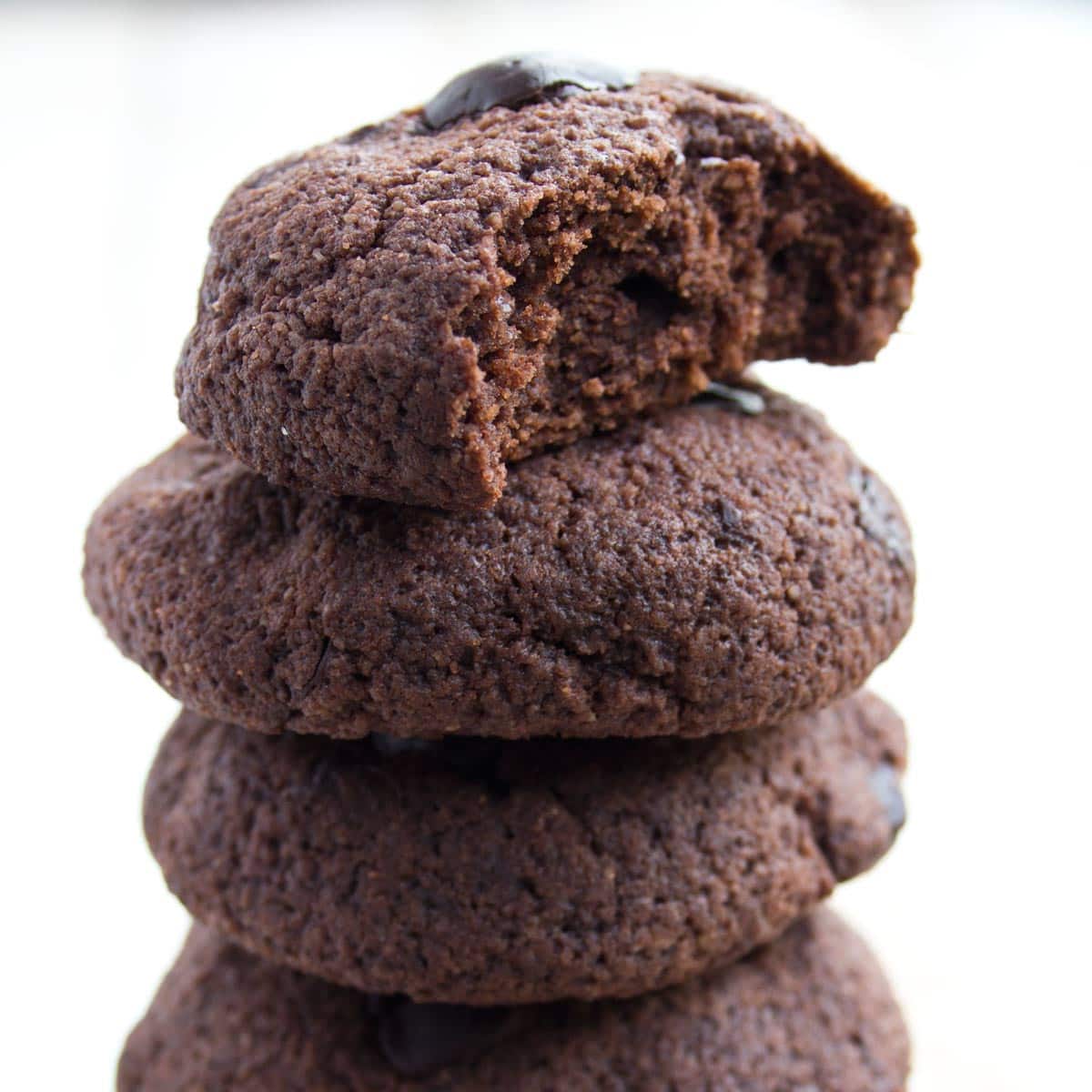 Keto Chocolate Cookies - These are ready in just 20 minutes! You don't need any fancy equipment, just a bowl and a fork.
Sugar Free Nutella Cookies - Perfect for anyone who is missing Nutella in their life! This recipe uses my cheat's version of Nutella. Hint - it is absolutely sugar free.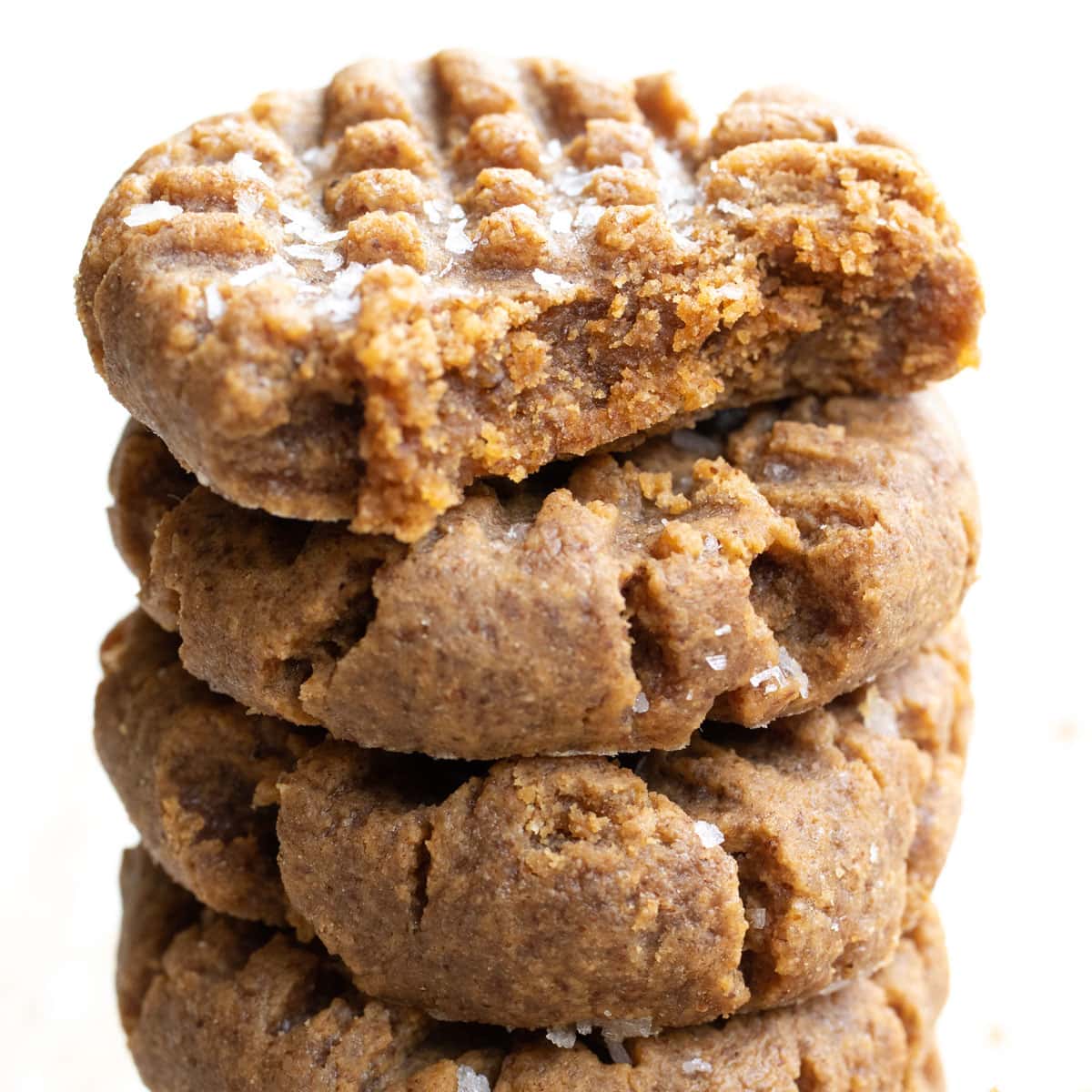 Keto Almond Butter Cookies - You only need 3 ingredients for this recipe. These cookies are so soft and fudgy!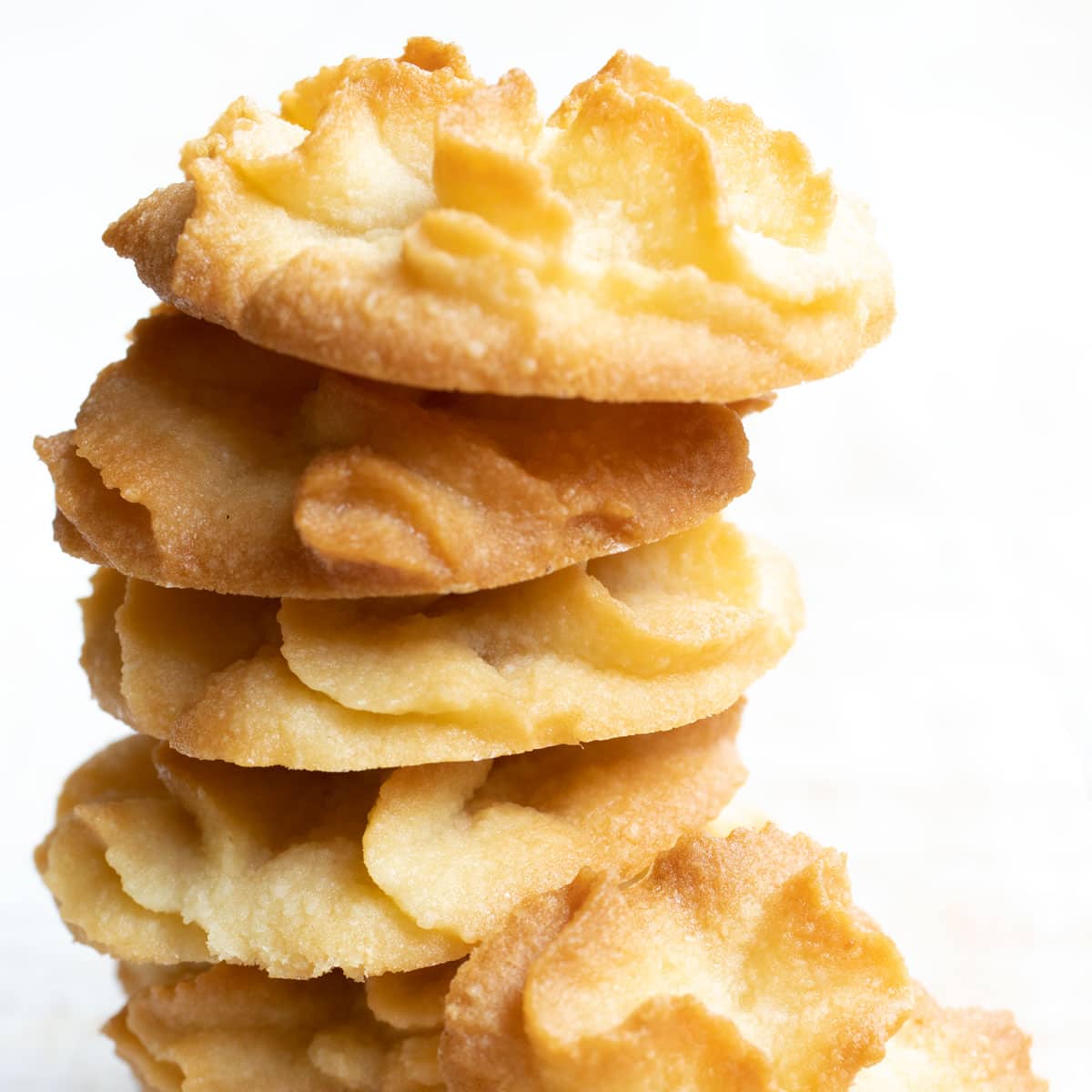 Keto Butter Spritz Cookies - My son's fave. They look pretty because we pipe them into little rosettes.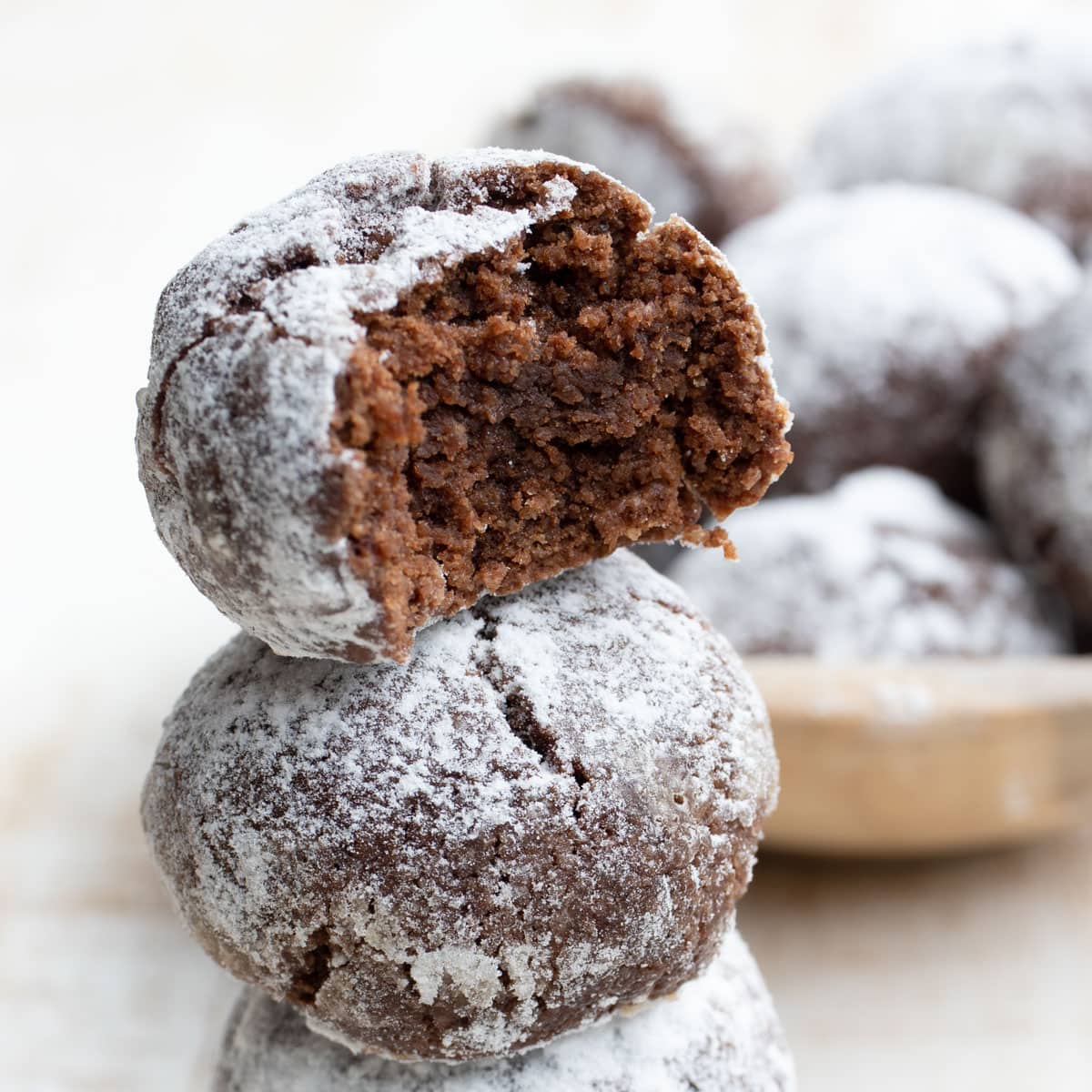 Keto Amaretti Cookies - You won't believe how feathery-light these cookies are. They taste just like the original Italian amaretti cookies.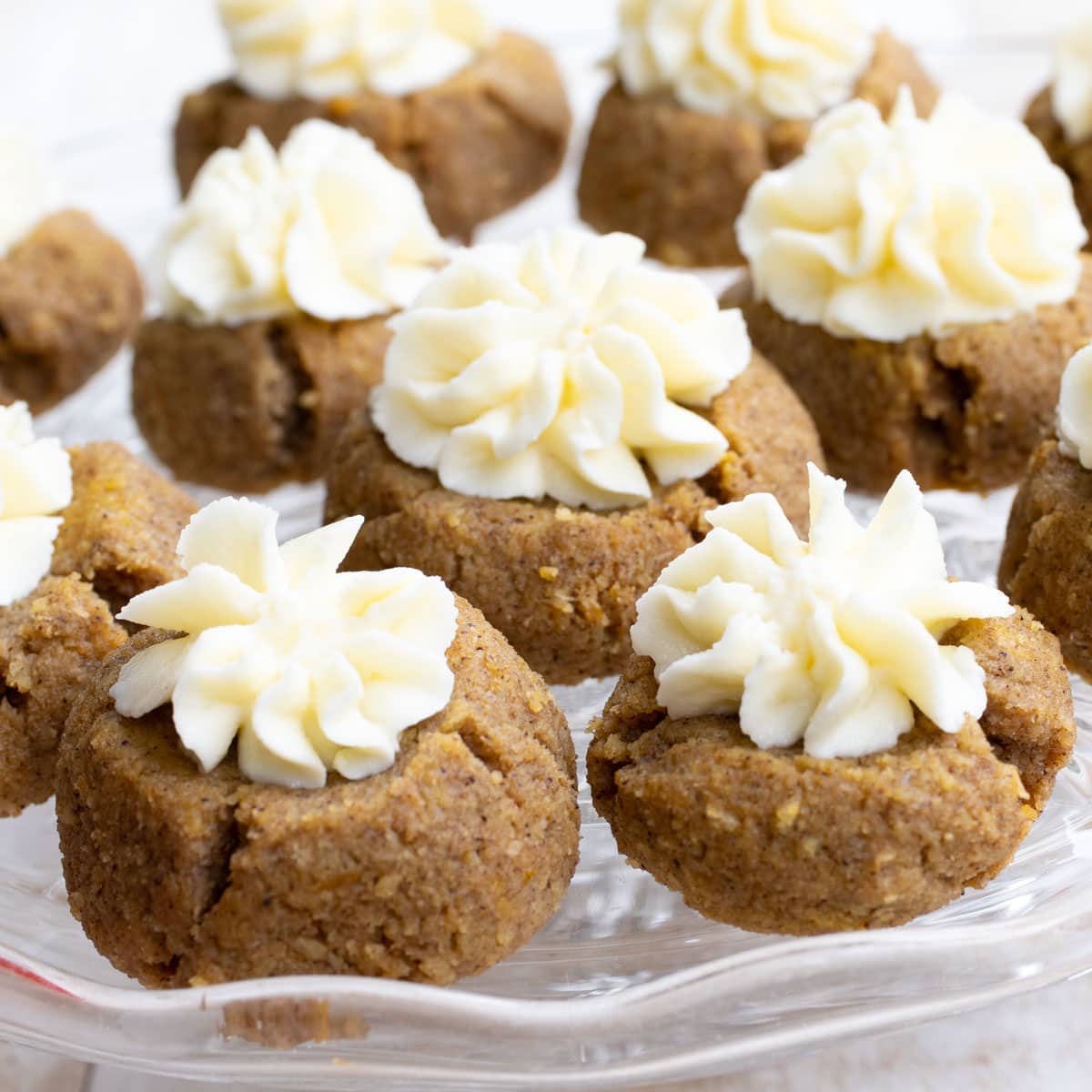 Keto Pumpkin Cookies - For all fans of pumpkin. These cookies are super soft and moist.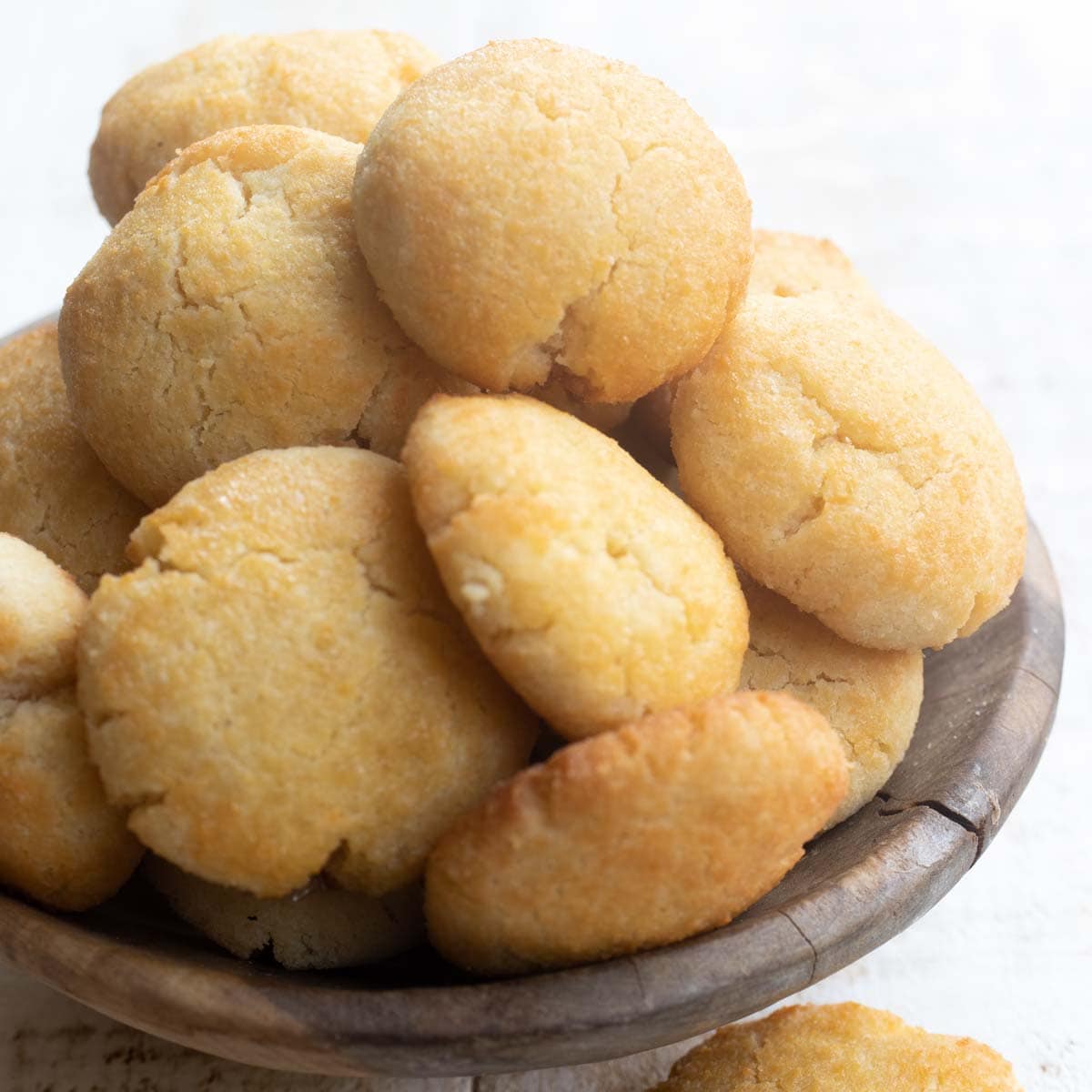 Coconut Flour Cookies - So many people these days prefer coconut flour cookies. This is the best coconut flour cookie recipe I have ever made.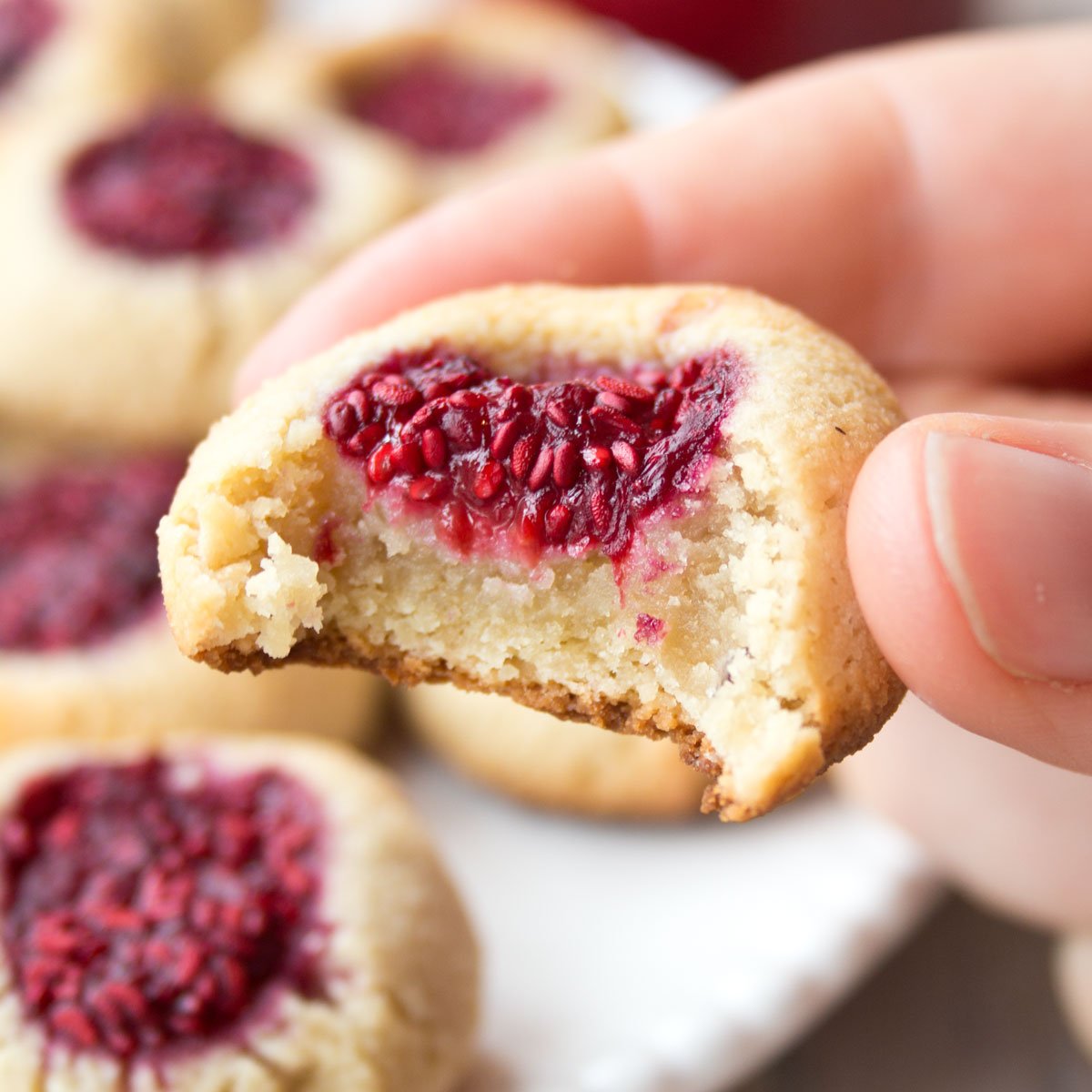 Keto Thumbprint Cookies - These are such fun to make. We fill them with a quick sugar free raspberry jam.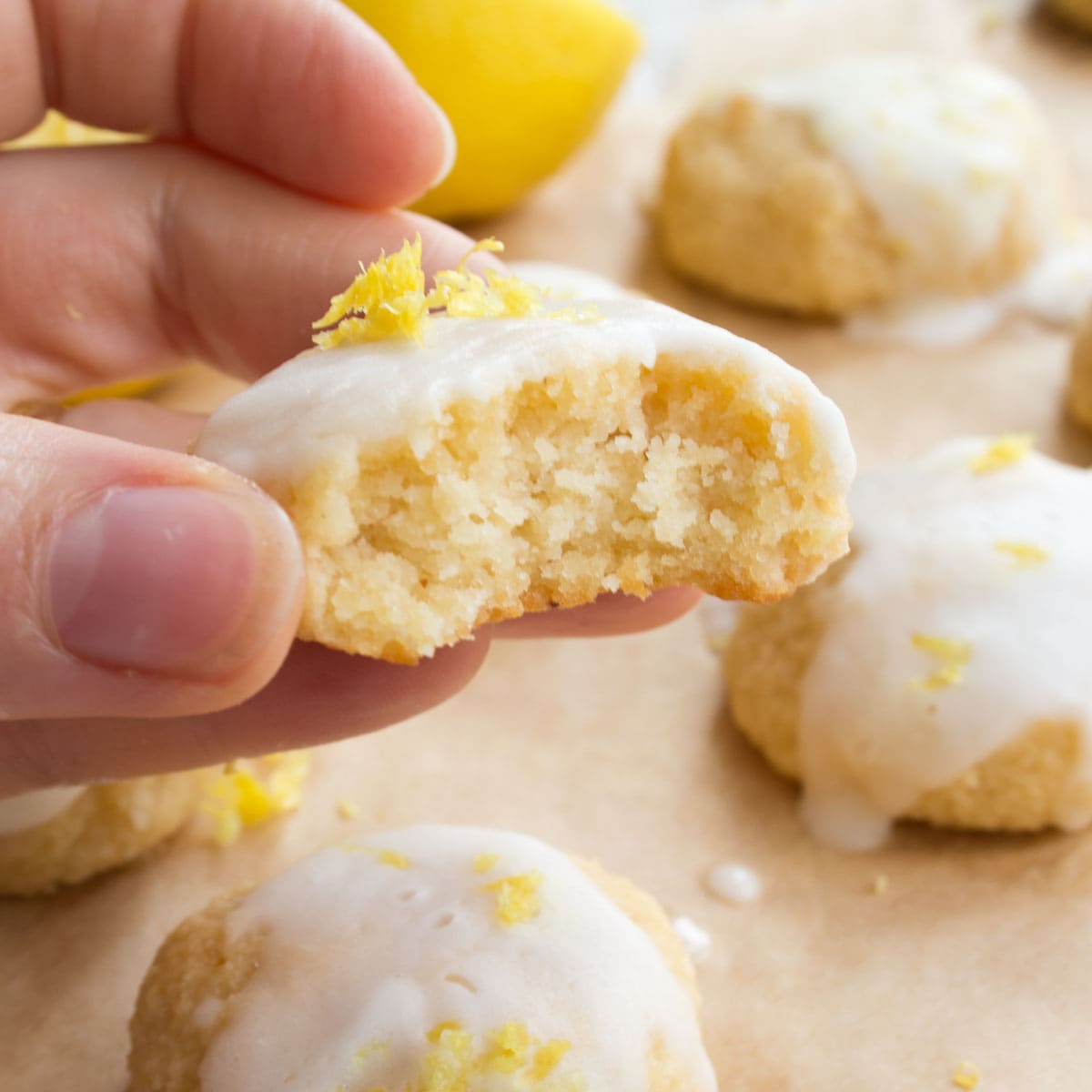 Keto Lemon Cookies - Sometimes it is nice to take a break from all the festive spices. These lemon cookies are zesty and fragrant.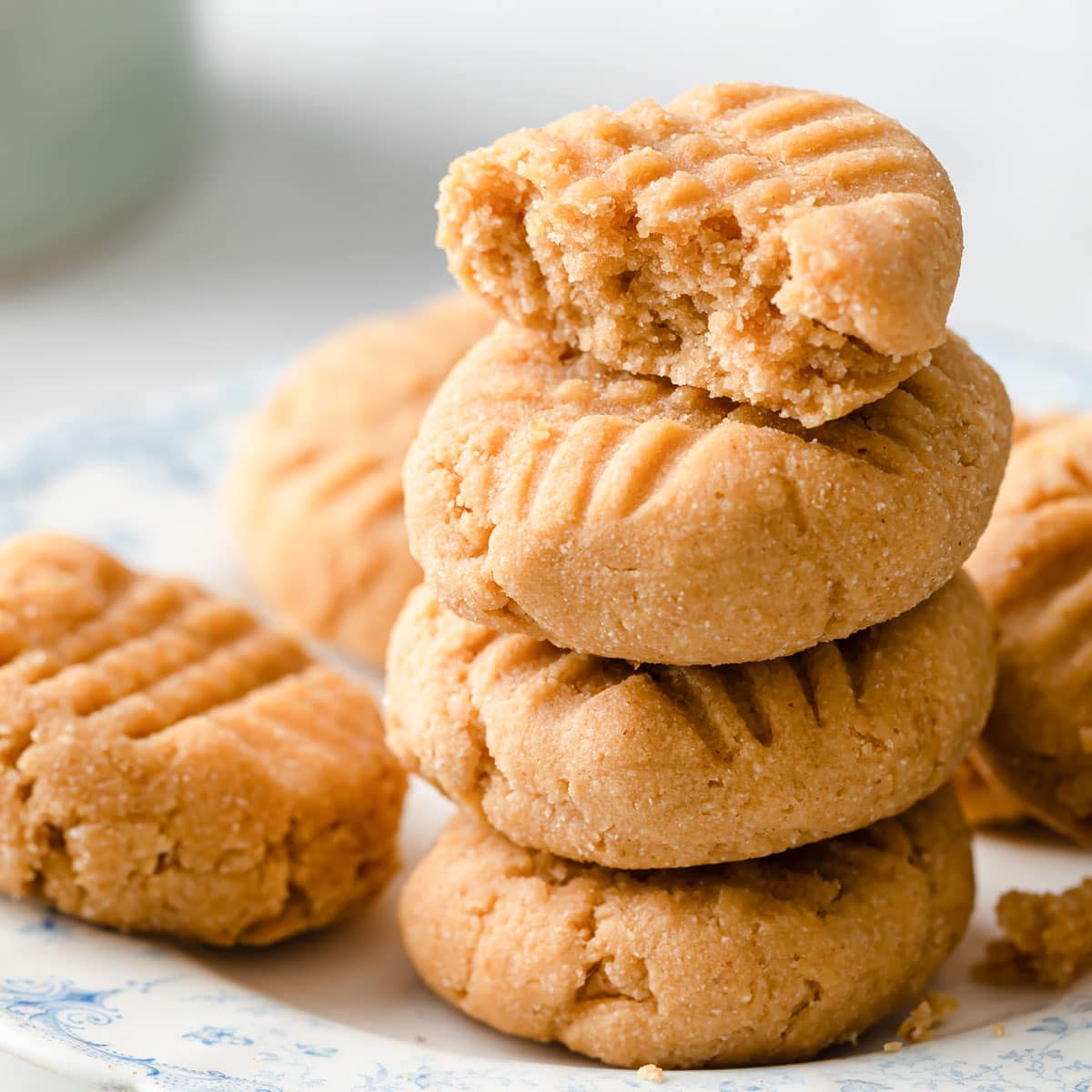 Coconut Flour Peanut Butter Cookies - My whole family loves peanut butter, so these cookies always go down well.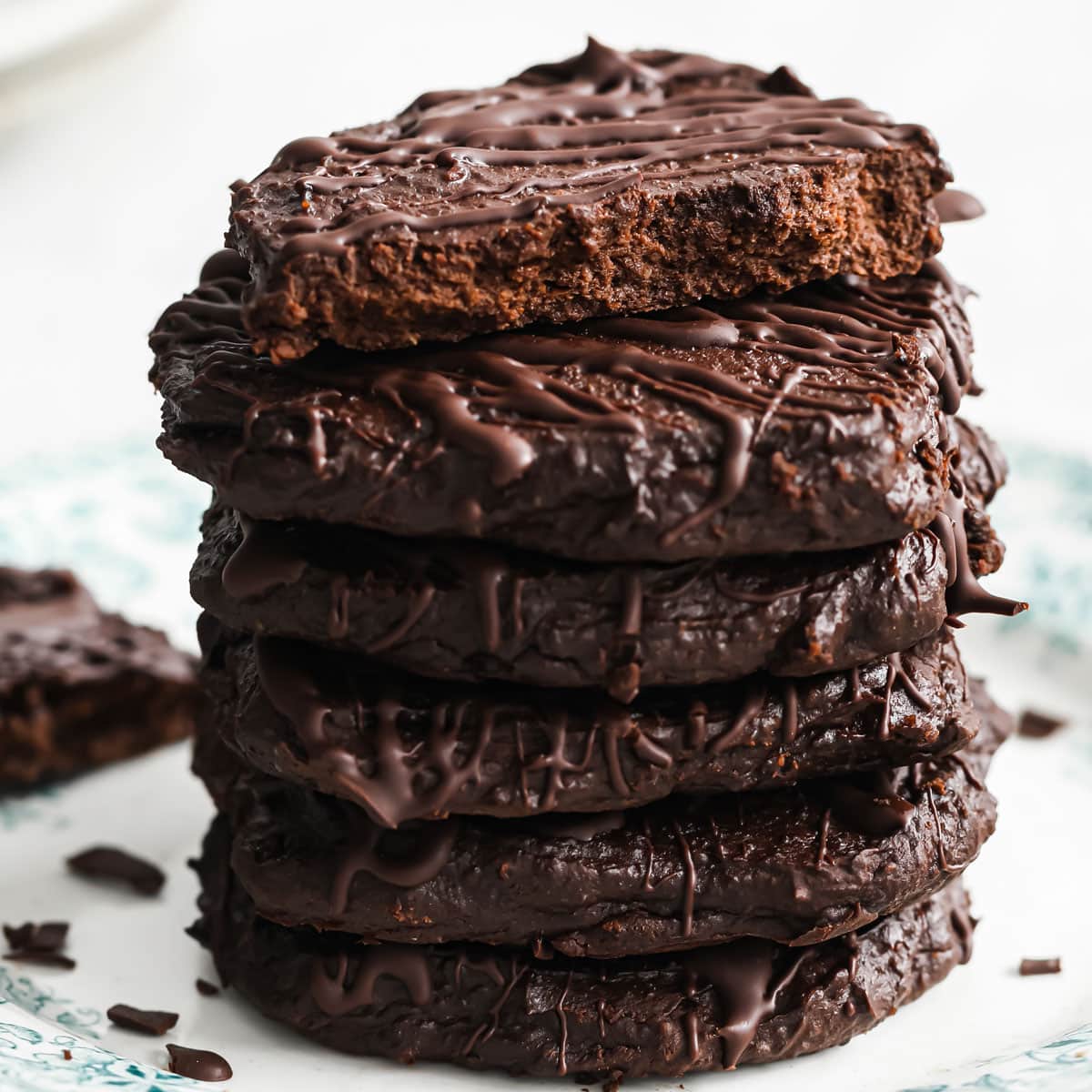 Chocolate Avocado Cookies - Avocado is the secret in these extra creamy chocolate cookies.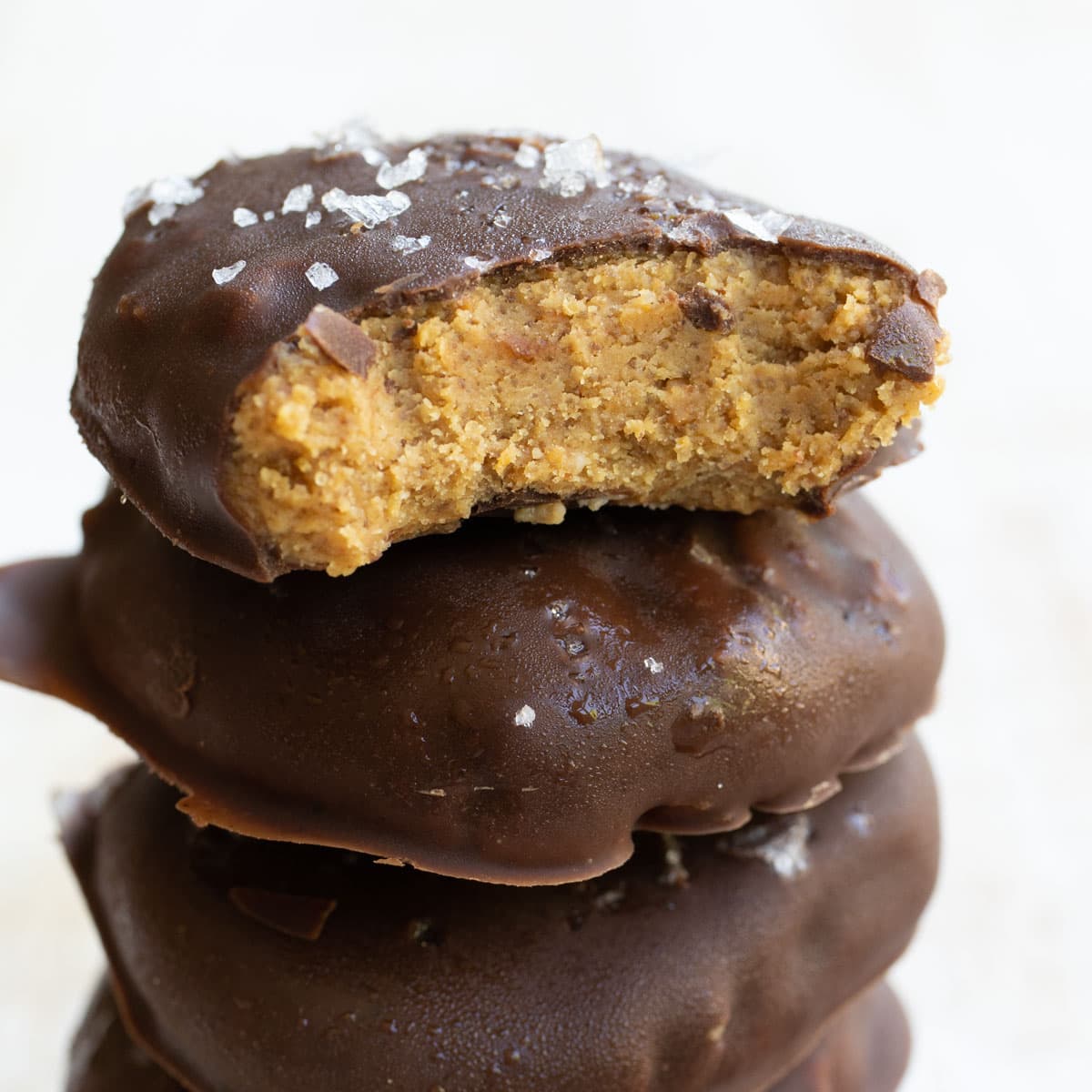 Keto No Bake Cookies - This is a fun cookie recipe that does not require baking.
Keto Brownie Cookies - A truly decadent cookie recipe that tastes just like miniature brownies.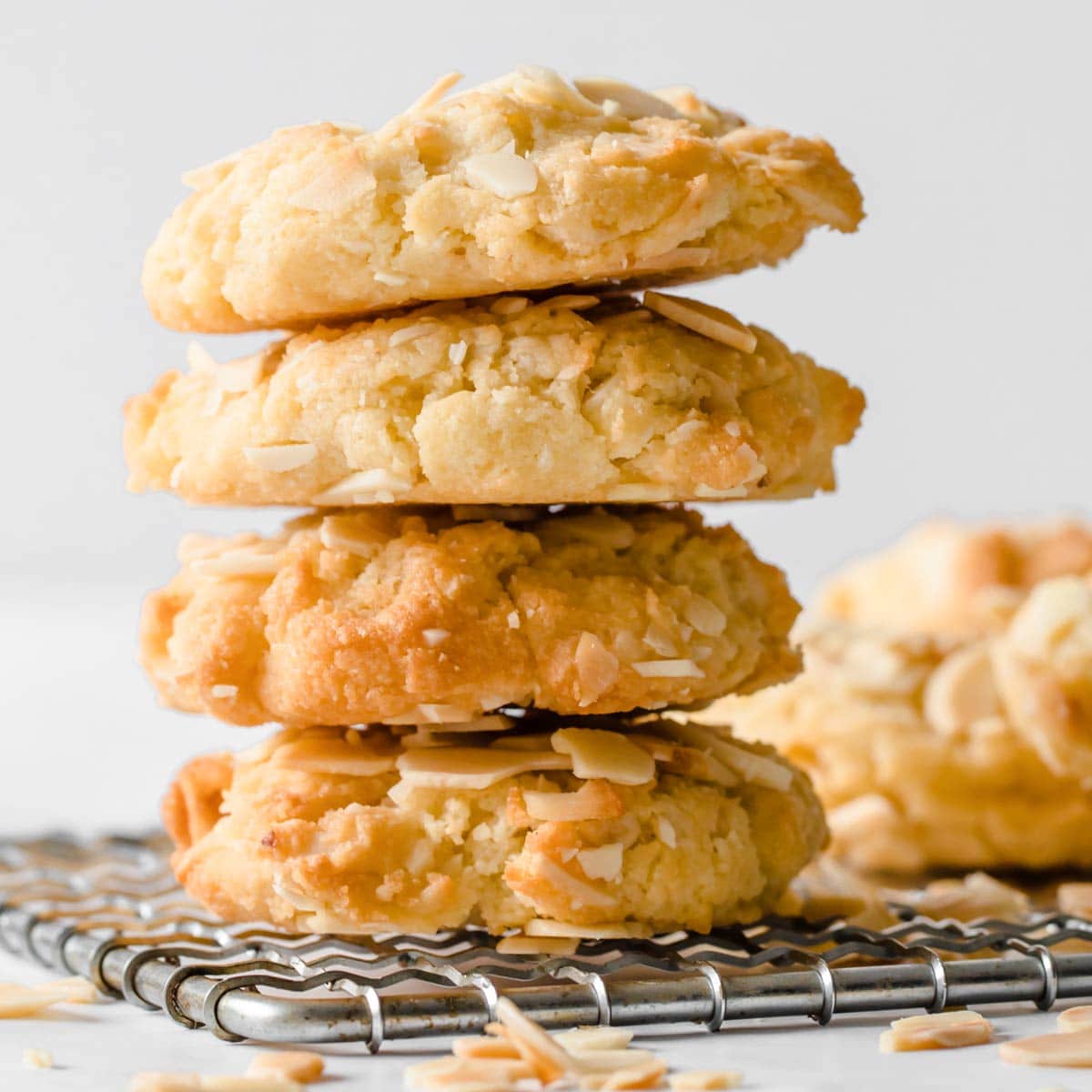 Keto Oatmeal Cookies - Who else misses oatmeal cookies? These keto friendly oatmeal cookies do not contain actual oats. Instead, they use a clever substitute that is low carb and has the exact same texture!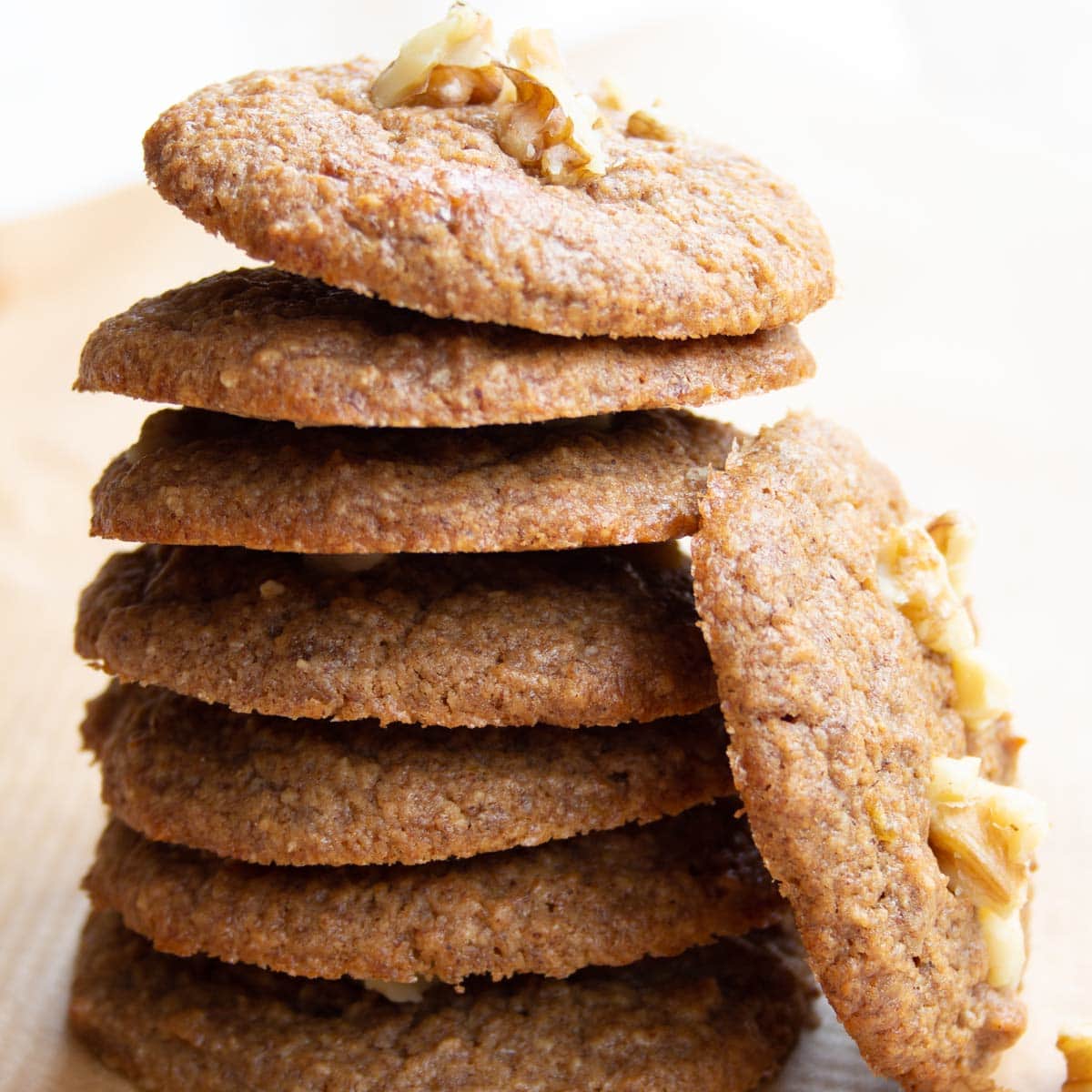 Keto Banana Cookies - Here is a wonderful way to use up an over-ripe banana from your fruit bowl. These banana cookies are buttery and soft and taste a bit like bite-sized banana bread. Don't worry - the carb count per cookie is low and totally keto friendly!
Vanillekipferl - These are traditional German Christmas cookies, with my sugar free twist. These vanilla crescents are very buttery and dusted with sugar free sweetener.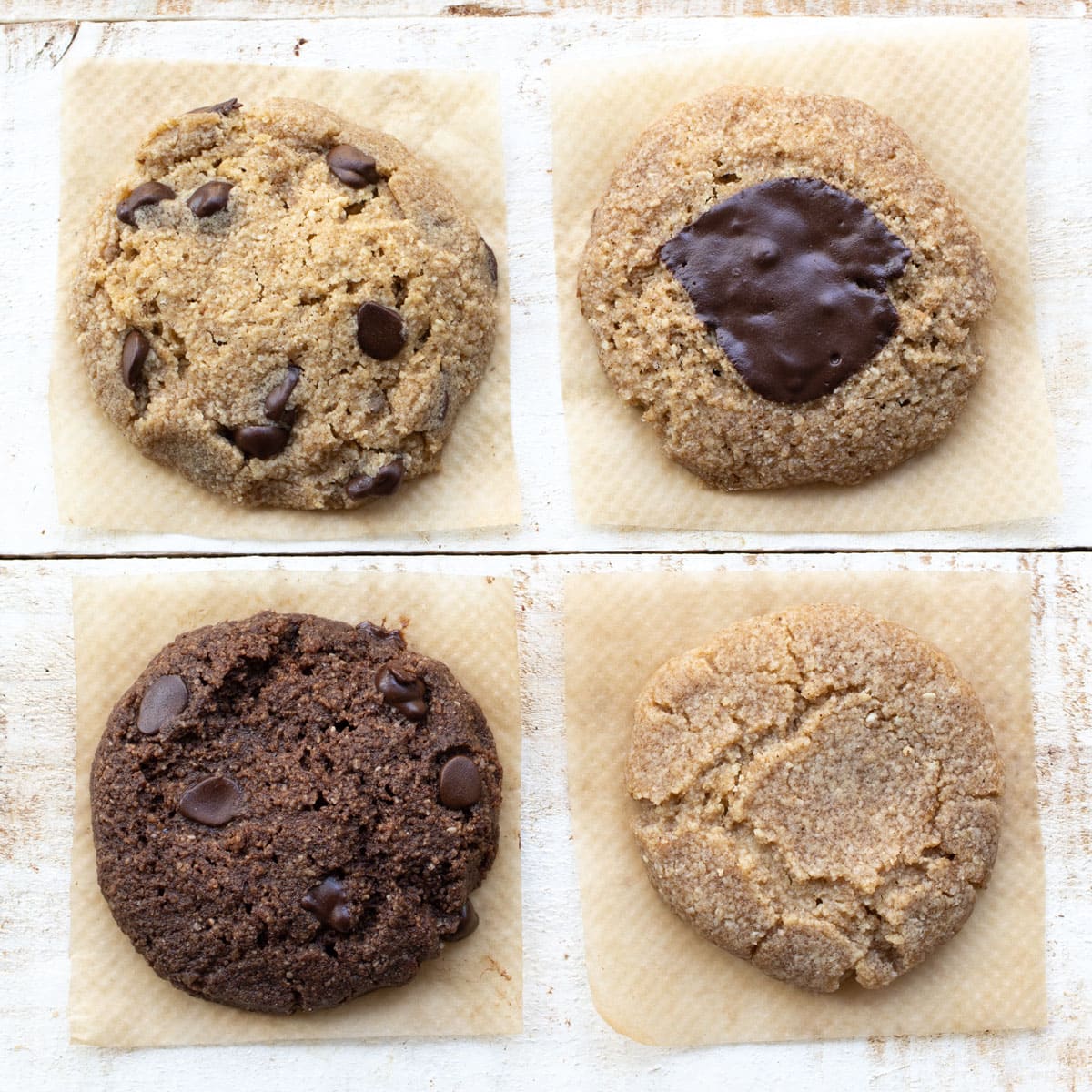 Keto Microwave Cookie - Sometimes you feel just like one single cookie, right? Well, that's exactly where this recipe comes in. Choose from 4 different flavors and make a single serve microwave cookie in minutes.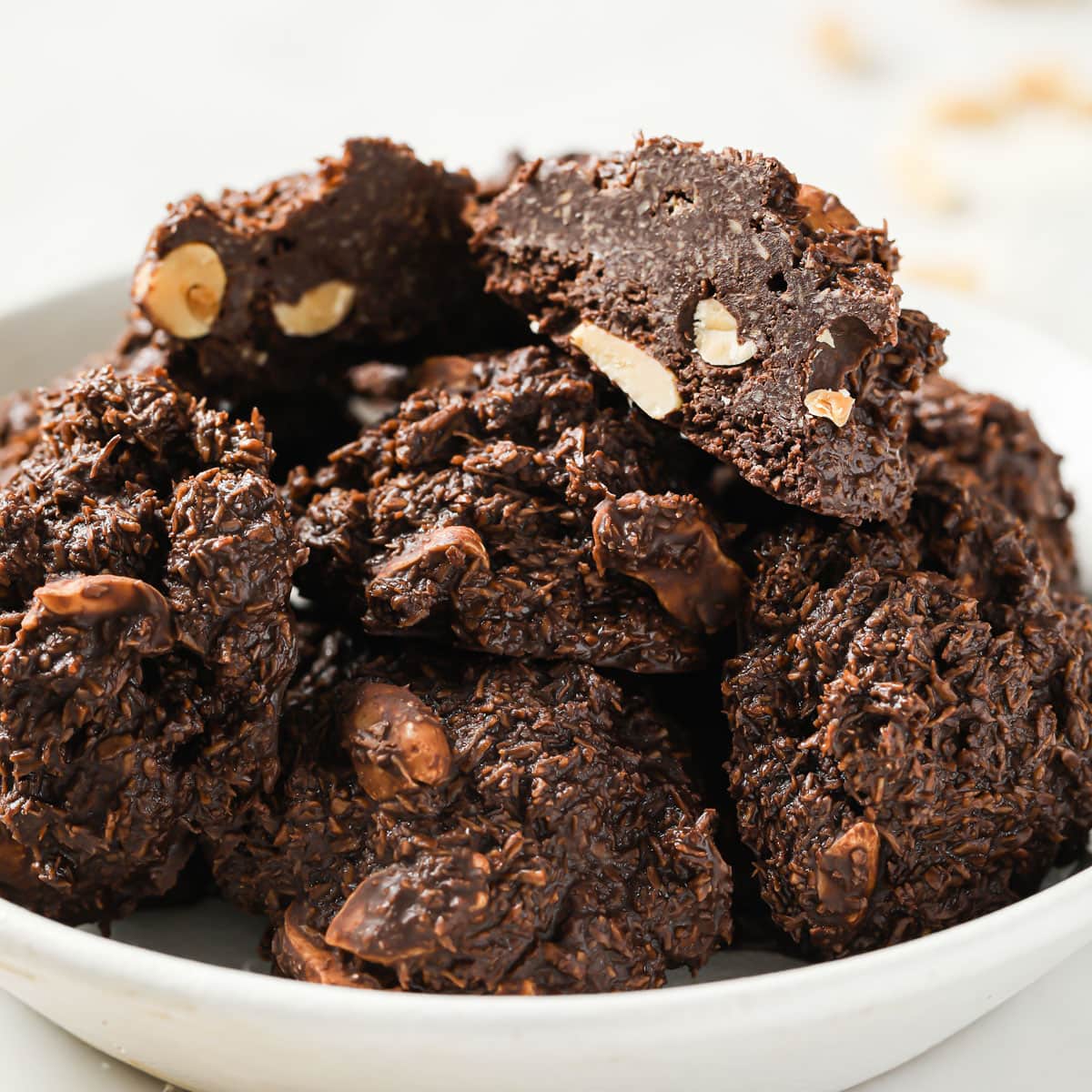 Chocolate Coconut Haystacks - Not all cookies require an oven! These coconut haystack cookies come together in minutes and cool in the fridge. Perfect for all fans of chocolate. Every year, I bring a bag to my mother-in-law as an edible gift.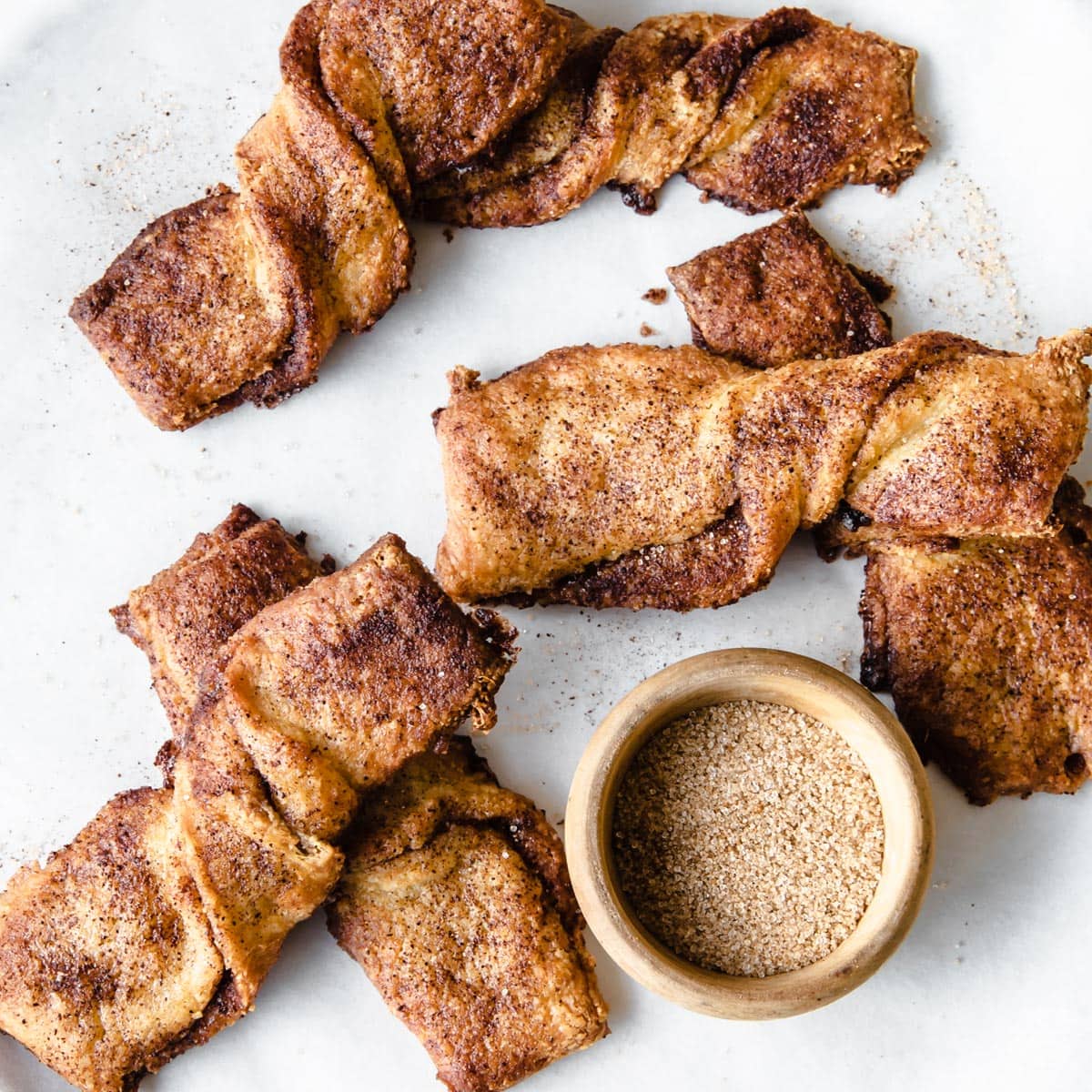 Keto Snickerdoodle cookies - These keto snickerdoodle cookies are such fun. They are made with a fathead dough and dusted with "cinnamon sugar", which is, of course, sugar free. These are crunchy cookies that are a hit with my family every time I make them.
Keto Christmas Cookies FAQs
Here are some questions that I often get about keto Christmas cookie baking:
What equipment do I need for keto cookie baking?
You'll need a mixing bowl, fork or electric mixer for blending, and a baking sheet just like for regular cookies. The most important thing you'll need is parchment paper. We use it to line the baking sheet and to cover the dough when rolling it out because it is stickier than regular dough.
How do I make keto-friendly Christmas cookies?
Keto Christmas cookies are made with low carb flour such as almond flour or coconut flour. Instead of sugar they contain a sugar substitute.
What are the best sugar substitutes for ketogenic cookies?
For crispy cookies, use erythritol-based sweeteners. For soft cookies I recommend allulose.
Can I make keto holiday cookies ahead?
Yes. Most keto holiday cookies can be stored at room temperature in an airtight container. They stay fresh for up to 2 weeks.
Can you freeze Keto Christmas Cookies?
Of course! To free up time during the busy holiday season, simply prepare the cookies in advance and freeze them for up to 3 months.