Keto Christmas cookies are one of the best things about December! I've assembled a collection of my very favourite festive sugar free cookies. And I promise you, Santa is going to love them!
All of these cookie recipes are super simple to make, have plenty of 5 star reviews and taste DELICIOUS. Plus, they are extra low in carbs, so you can enjoy a holiday treat without busting your macros.
I love keto baking and I love baking keto cookies! In fact, I love it so much that I have written an entire book about it (check out the Keto Cookies Cookbook here!
December is just the perfect time to spend a leisurely afternoon in the kitchen making a batch (or two) of low carb Christmas cookies. There is something meditative about rolling out dough, decorating cookies and the pleasure of spending time in a kitchen that smells of spice and all things nice.
While low carb bread and keto cakes normally require a little more attention, keto cookies are usually fairly simple and forgiving. If you leave a cookie in the oven a little longer, it'll crisp up more - and still taste good.
From keto sugar cookies to low carb cinnamon stars to sugar free biscotti - all of these keto Christmas cookies recipes are tried and tested, by myself and my family AND plenty of Sugar Free Londoner readers.
The classic Christmas cookie gone low carb! I love that these super simple Keto sugar cookies come in at only 1 g net carbs per cookie. They are made with a mix of almond flour and coconut flour.
Instead of rolling out the dough and using cookie cutters, I simply rolled the dough into a log and sliced cookies. It works a treat!
They are great all on their own (very crispy!), but sometimes I like to dip them in sugar free icing.
I have just updated this recipe for Keto Cinnamon Stars. It's my keto version of the super popular German Christmas cookie recipe. Many of you know that I grew up in Germany, and for me, Christmas wouldn't be the same without a batch of "Zimtsterne"!
Many traditional cookie recipes use nut flours such as almond flour or hazelnut flour, which makes them gluten free. So, when I converted these into keto Christmas cookies, I just had to swap out the sugar for sweetener.
I like to roll them out thick and bake them fairly short. This way, the inside stays moist and tastes almost like marzipan. Yum.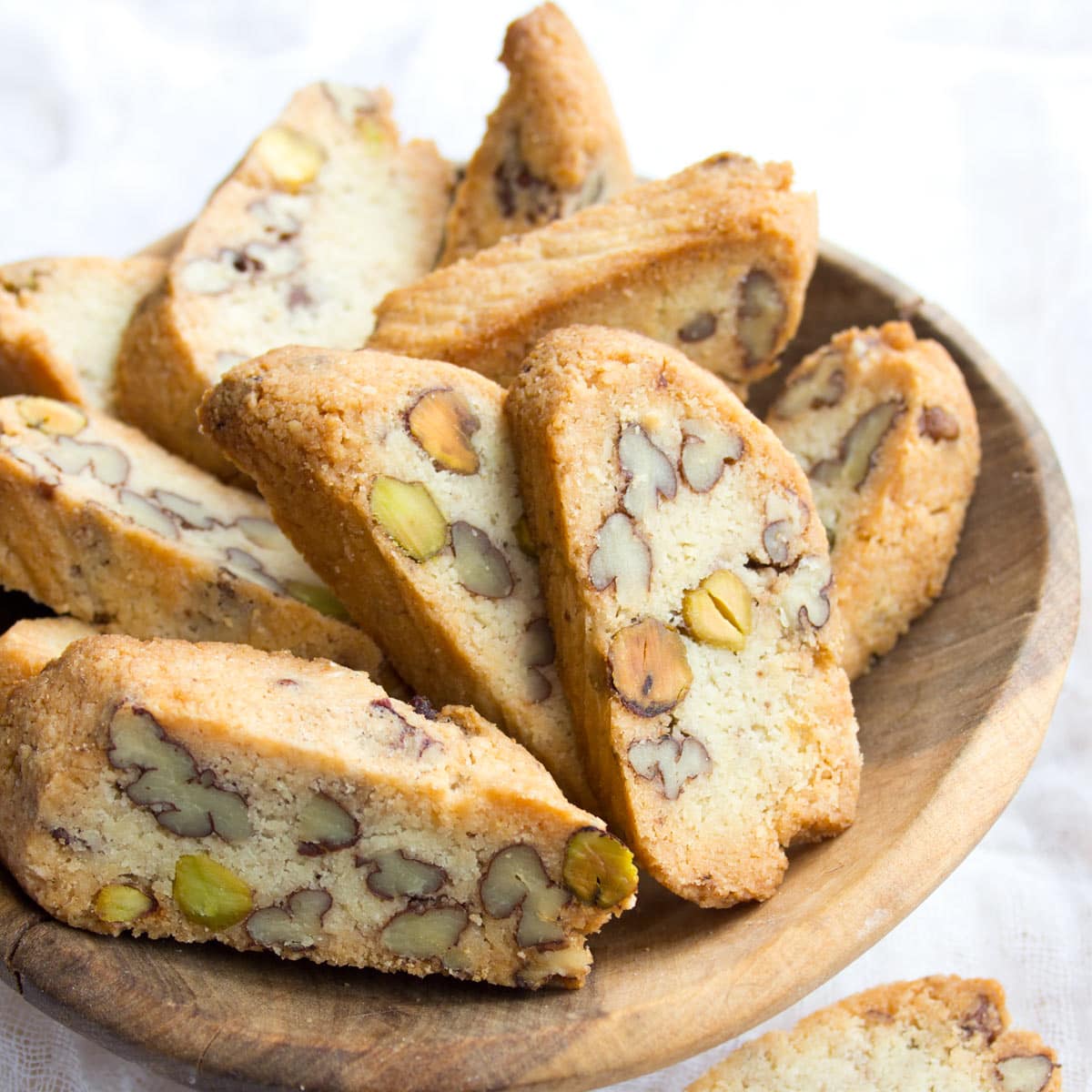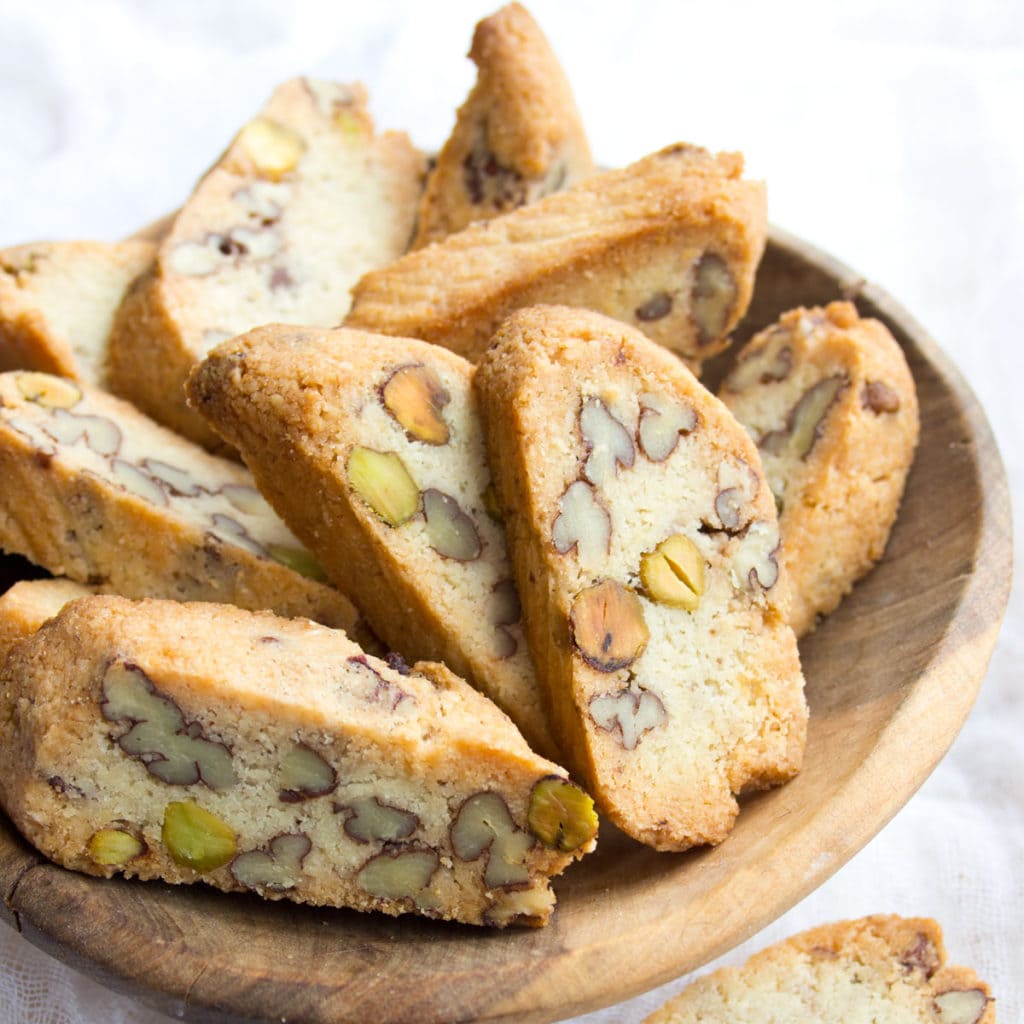 Readers are always amazed at how crispy these keto biscotti are. The recipe stays very close to the original (minus the sugar, of course).
The biscotti are baked twice - first as a log, and then, one the log has cooled, it is sliced and the biscotti are baked again, lying on the side.
I've added pecans and pistachios to the dough, but anything from sugar free dried cranberries to sugar free chocolate chips would work just as well!
Keto ginger cookies are an absolute classic in this household. I love the spicy kick of the ginger - and I love that they are ready in less than 30 minutes!
This almond flour cookie recipe comes together in minutes and of course, you can use any cookie cutter shapes you like. How about stars or Christmas trees? You could even make gingerbread men with this recipe!
As with all low carb cookie recipes it helps a million to chill the rolled out dough in the freezer before using the cookie cutters. It's my ultimate keto cookie baking hack. This way, the dough does not stick and cuttin gout shapes is a breeze!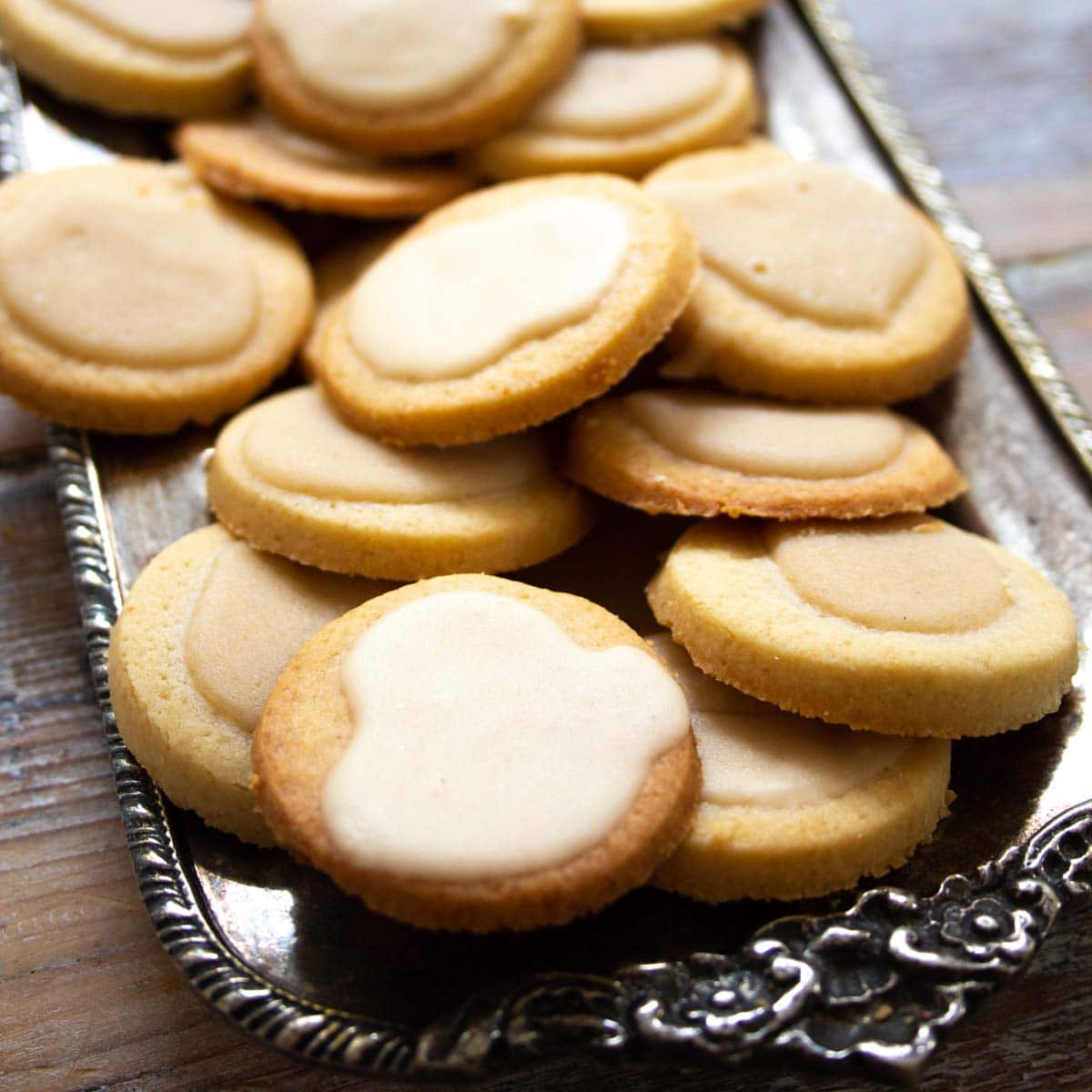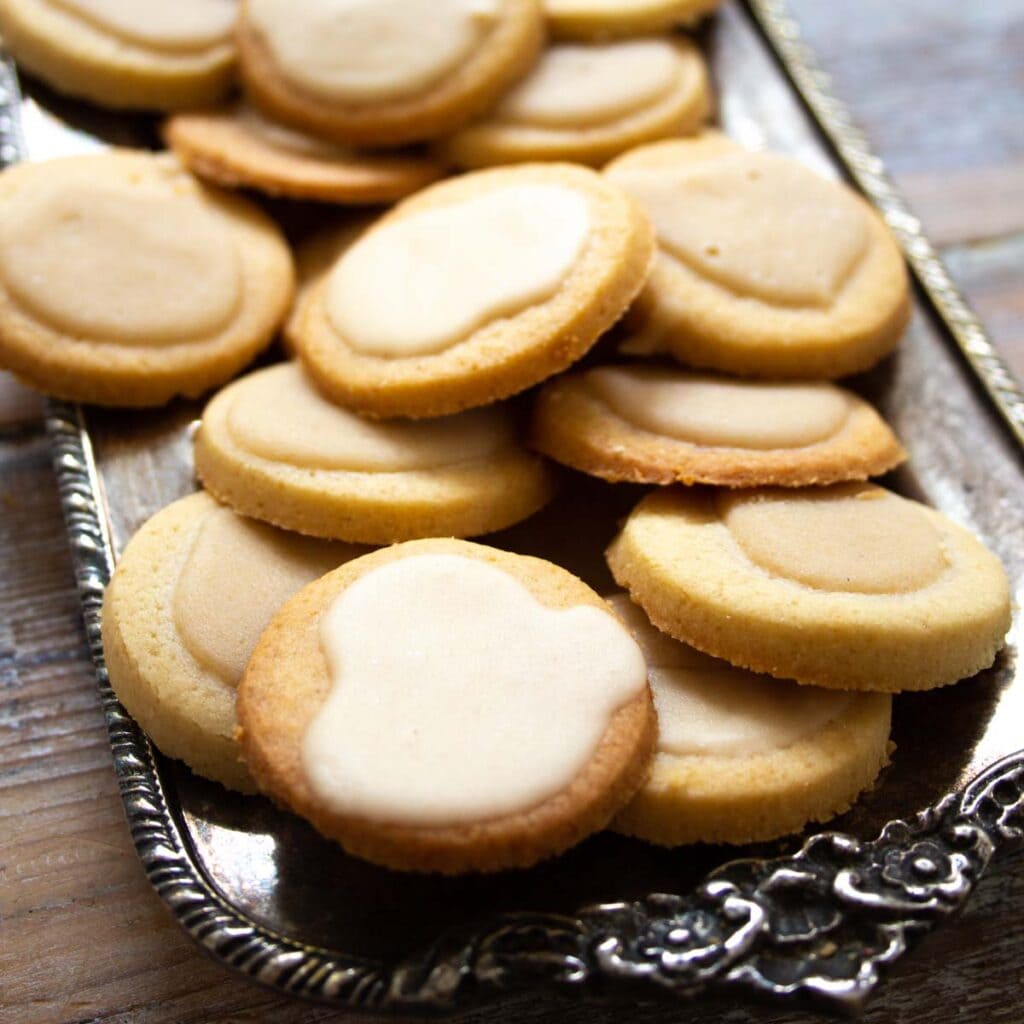 This sugar free take on classic shortbread always goes down well. These cookies are small and deliciously buttery. I've topped them with a rich coconut butter glaze, but they also work well without.
One reader of mine called these keto cookies "elegant", which, of course, I lapped up! So, get yourself a pretty tea cup (with a saucer, please!) and have a classy high tea nibbling on keto shortbread.
When I was growing up, we always had a tray filled with nuts on our table during the holiday season. We're talking nuts in their shells, alongside a cute wooden nut cracker in the shape of a soldier.
Nuts are synonymous with Christmas for me. So, when I came across a festive Italian walnut cookie called dolci di noci, I had to make a keto version!
This is the easiest cookie recipe you can imagine - you only need 4 ingredients: ground walnuts, 1 egg, sweetener and optional cinnamon. Of course, different nuts such as pecans or hazelnuts would work just as well here.
Coconut macaroons are a favourite of my mum's. I used her recipe and swapped out the sugar for sugar free sweetener.
Keto macaroons should actually be classified the ideal keto treat. They contain plenty of egg white, which are a great source of protein and coconut, which is high in good fats and a nutritional powerhouse.
My mum has given these the official thumbs up 🙂
It took me a few tries to get this recipe right, but I finally got there! These low carb sugar free meringue cookies are just such a treat for your holiday table.
I'm using a mixture of inulin and powdered erythritol to make these meringues crisp and melt-in-the mouth good.
If you have a piping bag, they will look super professional. But if you don't, simply dollop meringue heaps onto the baking tray. It will taste just as good!
Want more cookies? I have TONS of easy cookie recipes on my website which are not strictly keto holiday cookies. But who says low carb Christmas cookie recipes have to be traditional? I'm sure nobody would complain if you whipped up a batch of Low Carb Keto Peanut Butter Cookies or a surprised the family with some Keto Chocolate Chip Cookies!