Keto ginger snaps are one of my favourite sweet treats when it's cold outside. They are crispy and buttery with a gorgeous spicy kick. Even better, they are ready in less than 30 minutes. During the Christmas season you can use the recipe to make gingerbread men!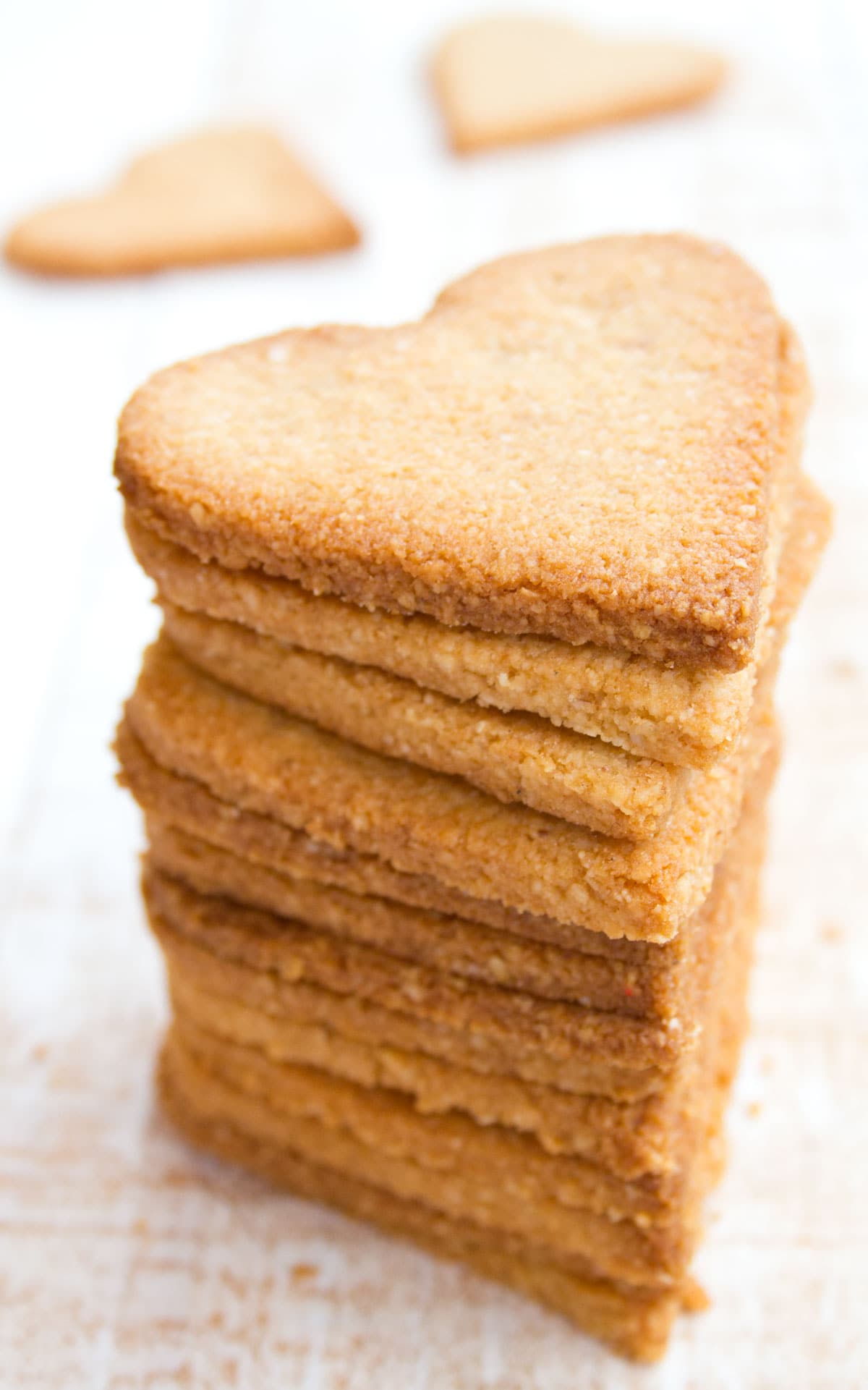 Sugar free ginger snaps are a must make during the cold season! I bake several batches each year, as soon as the weather turns.
My recipe is:
Super crispy - with that perfect snap
Easy - suitable for beginners
Quick - ready in 23 minutes
Gluten-free - not a grain in sight
Keto-friendly - only 0.7g net carbs per cookie
Stores well and is suitable for freezing
Did you know that the name refers to the snapping sound the cookie makes when broken in half or bitten into? Ginger snaps are a derivation of gingerbread and they've been around for hundreds of years. Basically, it's gingerbread that's been rolled out extra thin and left in the oven a little longer to brown.
Jump to:
Ingredients
Almond flour. This is what we use instead of wheat flour. I'm using ground almonds, which is the same as regular almond flour in the US. If you have super-fine almond flour, reduce the amount by 1-2 tablespoons.
Granulated erythritol. It is possible to use regular (white) granulated erythritol in this recipe. However, I like the flavour of a brown sugar alternative here, such as Lakanto Golden or Sukrin Gold. You'll get that lovely molasses or treacle taste with it that is characteristic of gingerbread. In the UK and Europe you can use NKD Living erythritol gold. It's a very reasonably priced product (#Amazon affiliate links).
Spices. Ground ginger, nutmeg and cloves.
Butter. Must be softened.
Egg white. Beaten to stiff peaks.
Instructions
(This section contains step by step instructions and photos that show how to make this recipe. Find the recipe card with ingredient amounts and nutritional information at the bottom of the post.)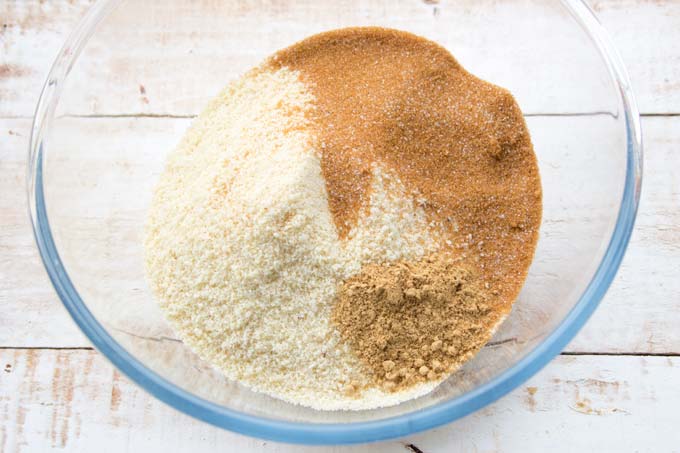 1.) Combine all dry ingredients in a bowl - almond flour, a golden erythritol and the spices.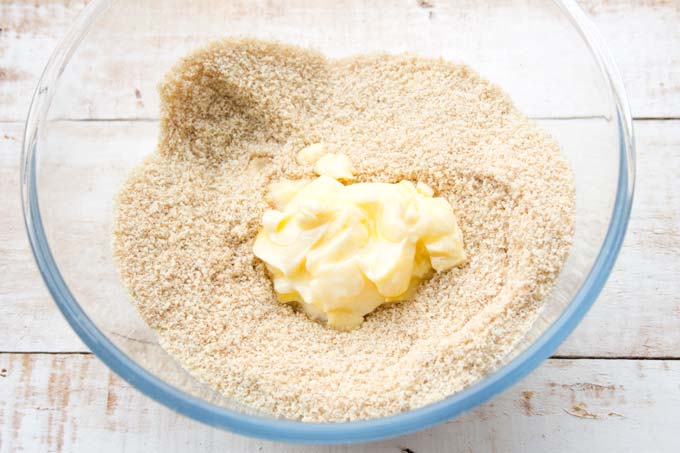 2.) Add the softened butter and blend with an electric mixer until the dough resembles crumbles.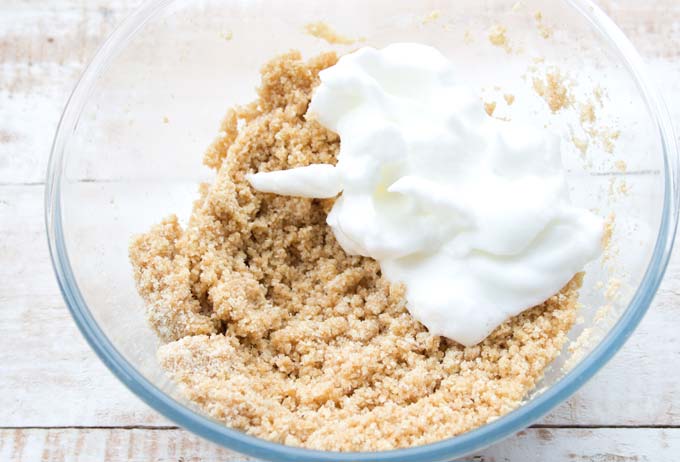 3.) Beat the egg white to stiff peaks in a separate bowl. Add to the dough and blend until just combined.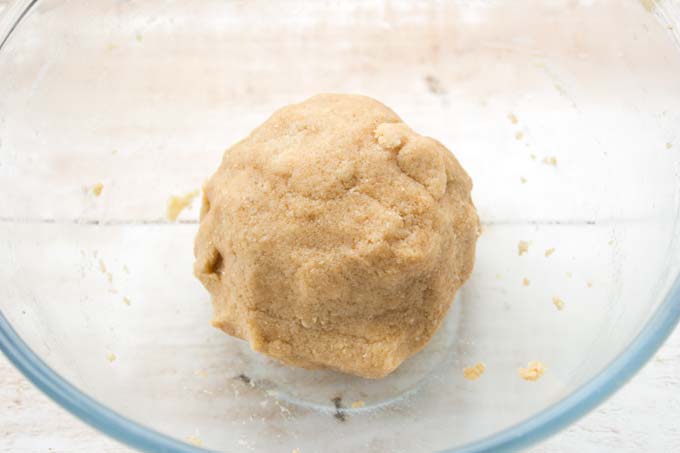 4.) Form 2 dough balls...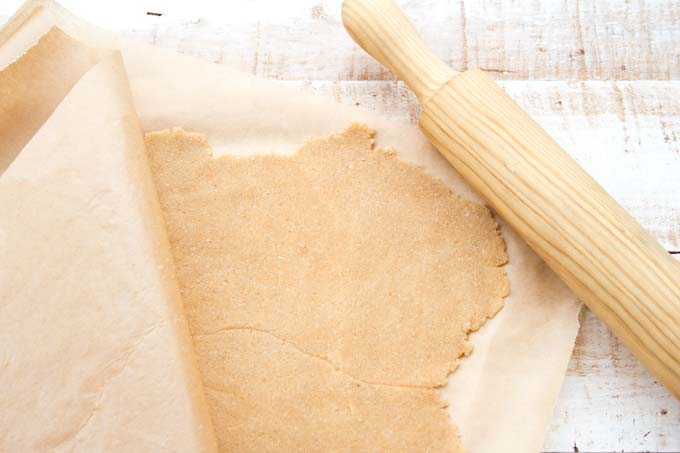 5.) ...and roll out the dough thinly between two sheets of baking paper.
6.) Chill the dough either in the freezer for 10 or in the fridge for 20 minutes. This is a trick I learned when I made my keto cinnamon stars.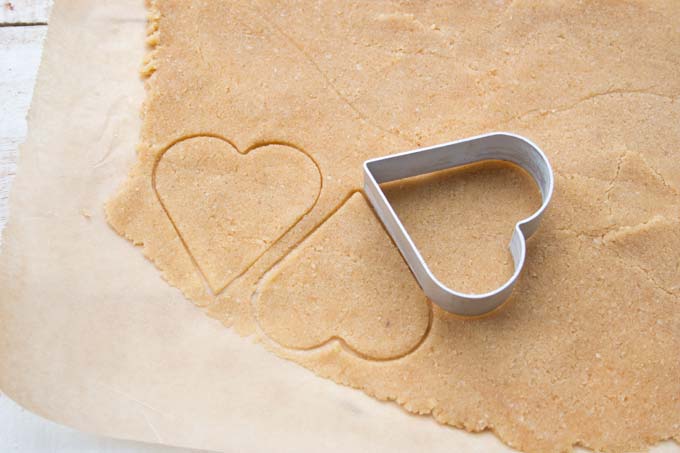 7.) Get stamping! Then gather together the leftover dough and roll out again until all dough is used up. Unlike wheat cookie dough, almond flour cookie dough does not become tough or dry if you repeatedly roll it out.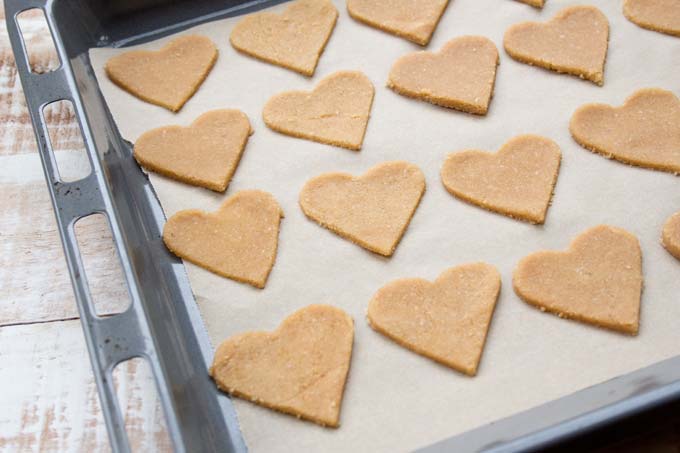 8.) Using a knife or a small spatula, pick up your keto ginger snaps and place them on a lined baking sheet.
9.) Bake until browned all over. The oven time will depend on how thick you've rolled out the cookies.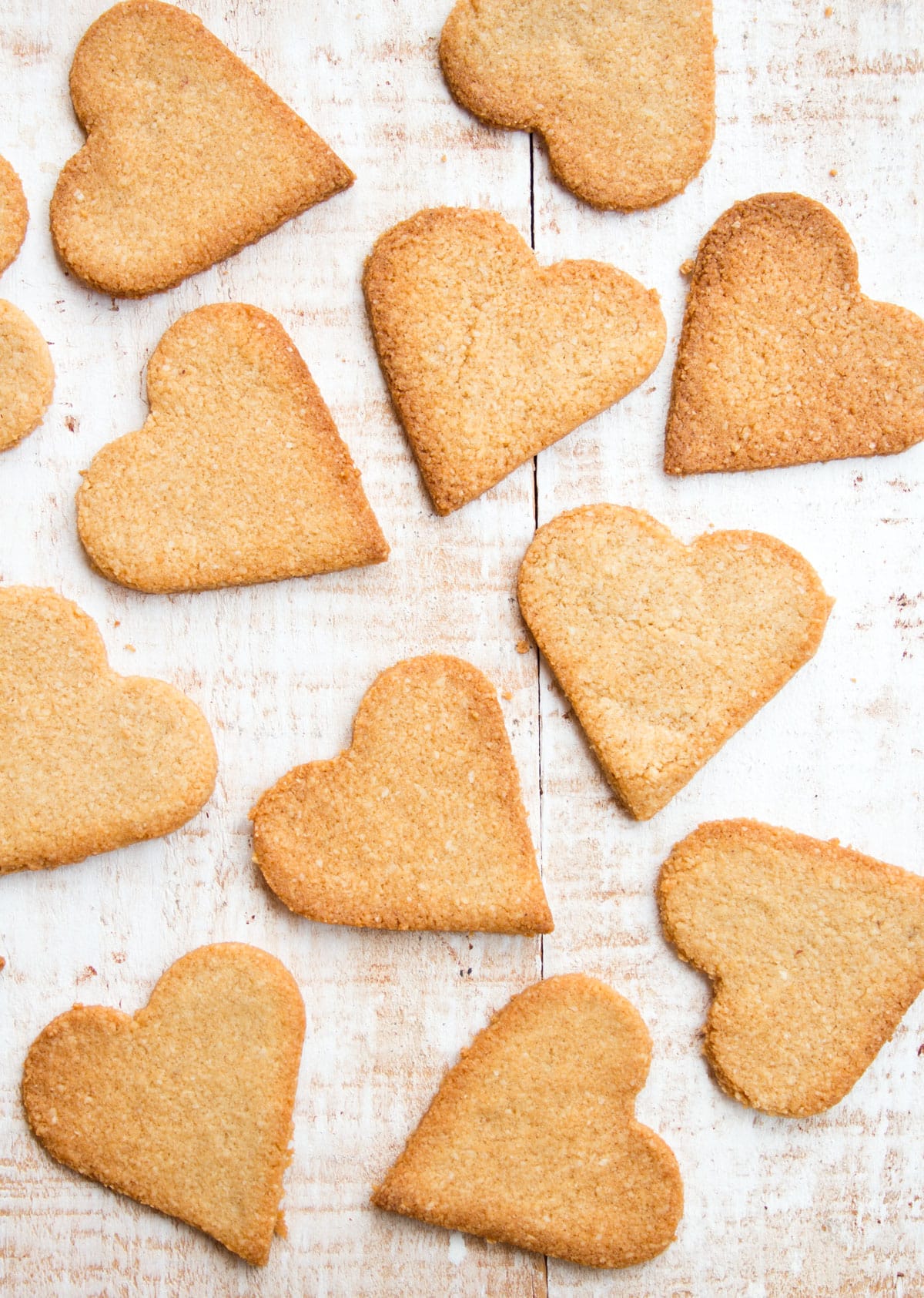 Top tip
If the dough becomes too soft while you are working with it, simply put it back in the fridge or freezer to cool. This helps solidify the butter and you'll be able to stamp out cookie shapes without problems.
FAQ
Which sweetener can I use?
Erythritol based sweeteners are the best sugar substitute for keto cookie baking. Erythritol sets hard and produces crunchy, crispy cookies. I don't recommend using xylitol or allulose.
Why do you whisk the egg white?
The tiny air bubbles in the stiff egg white give the cookies a lighter, crisper texture.
Can I add icing?
For a sugar free icing, mix ¼ cup of powdered sweetener with a splash of water. Brush over or simply dip cookies into the icing mix bowl. Then, dry them on a cookie rack.
Variations
Dough thickness. I like my sugar free ginger snaps snappy - that's why I'd recommend to roll the dough out quite thin. For a chewier cookie, roll out the dough thicker. You can even roll it into a log and cut cookie rounds with a knife, like I did with my keto sugar cookies.
Baking time. The length of time you bake your cookies also has an impact on crispiness. The longer they stay in the oven, the crunchier they'll be. Leave them in until they're nicely browned all over! If necessary, rotate the tray during baking. Ovens tend to be hotter at the back.
Spices. For me, it's the spices that truly make this cookie shine. In my first batch I only used ginger. However, I prefer them with the extra kick that the nutmeg and the cloves lend. If you wish, you could even add cinnamon and cardamom to the mix. I'd go for 1 ½ teaspoon and ¼ teaspoon respectively.
Blackstrap molasses. Molasses is a traditional ingredient in ginger snaps. You can add 1 teaspoon blackstrap molasses to the dough to get a more intense gingerbread flavor. Divided between 30 cookies, the increase in carbs is negligible.
Christmas cookies. Use a star shaped cookie cutter or another festive shape. Then, get decorating!
Dairy-free. Simply use coconut oil instead of the butter. This would affect the taste, but not the texture of the cookies.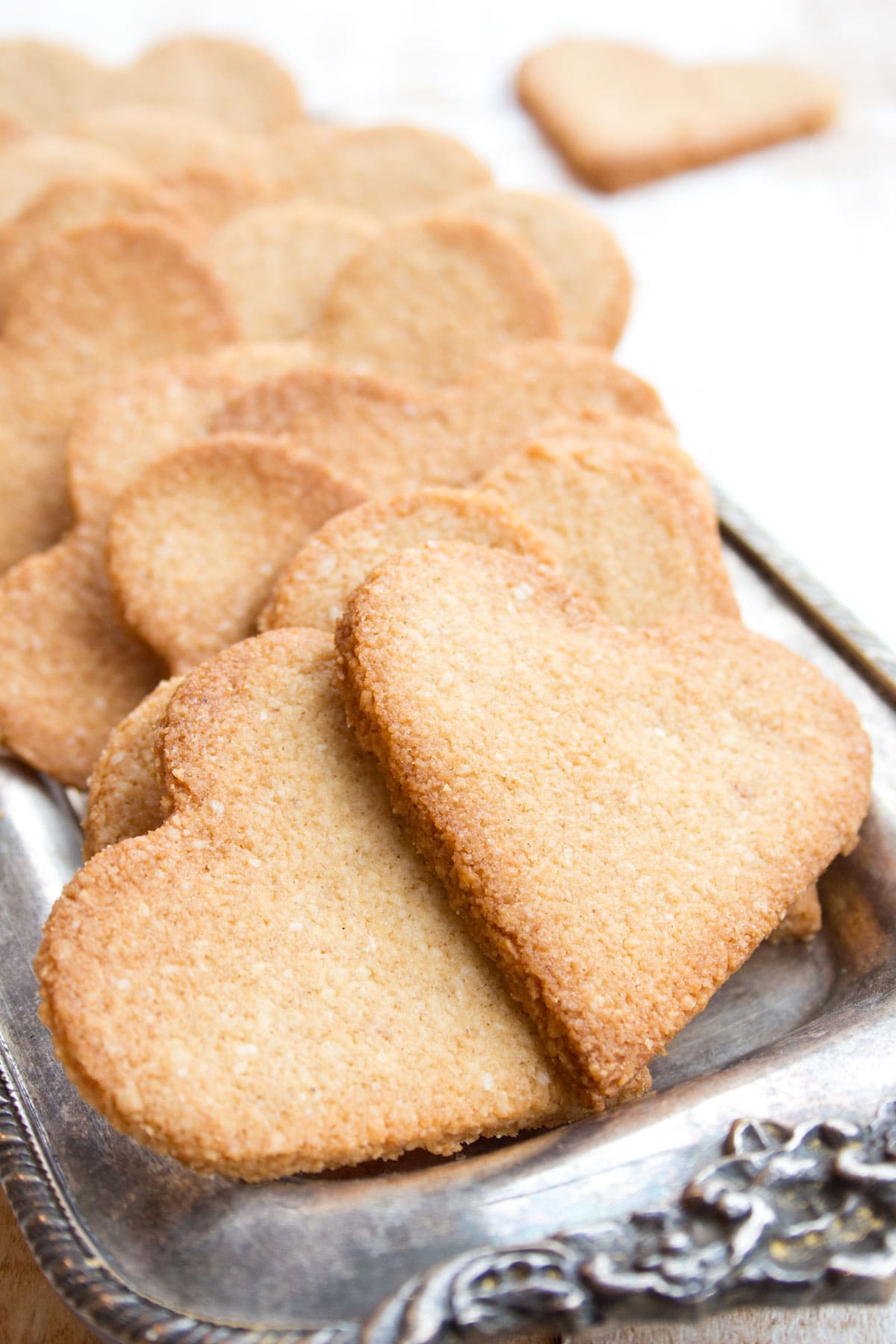 If you're a cookie monster just like me, don't miss this detailed guide to sugar free cookie baking! I've written down EVERYTHING I've learned about how to make delicious low carb cookies - we're talking flours, sweeteners, flavours.
Related recipes
Made a batch of keto ginger snaps? Give the recipe a star rating below!
★ STAY IN TOUCH on FACEBOOK, PINTEREST and INSTAGRAM for more great food and join my NEWSLETTER for the latest updates and a FREE EBOOK.★
Recipe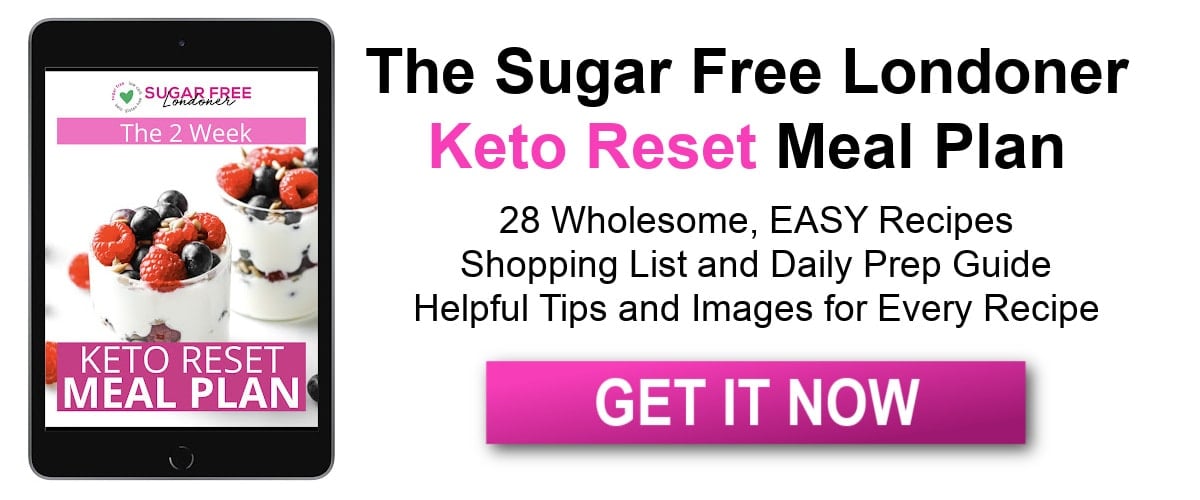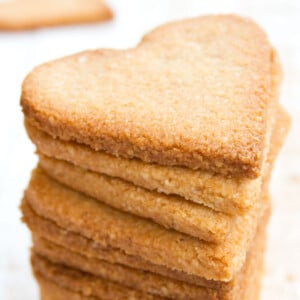 Keto Ginger Snaps
from Sugar Free Londoner
Try the gluten free and sugar free version of this cookie classic! Keto ginger snaps are easy to make, extra crispy and particularly good dunked in coffee (or a glass of milk).
Note: The servings slider only changes the first amount in each line and not any subsequent amounts. Please make your own calculations where necessary. ***As an Amazon Associate I earn from qualifying purchases.
Ingredients
2

cups / 200g

almond flour

⅓

cup / 60g

Lakanto Golden

or granulated erythritol

2 ½

teaspoon

ground ginger

½

teaspoon

ground nutmeg

⅛

teaspoon

ground cloves

⅓

cup / 80g

butter

softened

1

egg white

beaten
Instructions
Combine the dry ingredients - almond flour, Lakanto golden (or another "brown sugar" erythritol) and the spices.

Add the soft butter and blend with an electric mixer until the mix resembles crumbles.

Beat the egg white until stiff and blend into the dough until just combined.

Roll out the dough between 2 sheets of parchment paper and cool in the freezer for 10 minutes or in the fridge for 20 minutes.

Preheat the oven to 180 Celsius / 350 Fahrenheit.

Lift off the top parchment and cut out shapes using cookie cutters.

Using a knife or a spatula, transfer cookies onto a lined baking tray.

Bake for 8-10 minutes until the edges are browned. Let cool completely before handling.
Notes
Roll out the cookie dough as thinly as possible - that way the cookies will be more crisp. Thicker cookies will stay softer. 
If the dough becomes too soft while cutting gout the cookies simply place it back in the freezer or the fridge to cool down. 
Don't touch the ginger snaps while they are hot. Almond flour cookies are very fragile straight out of the oven. They firm up when they cool down.  
0.7g net carbs per cookie assuming 30 cookies of circa 7 grams in weight each. 
Nutrition
Serving:
7
g
Calories:
60
kcal
Total Carbohydrates:
1.4
g
Protein:
1.6
g
Fat:
5.7
g
Saturated Fat:
1.6
g
Fiber:
0.7
g
Sugar:
0.3
g
This post contains affiliate links. If you click on one of these links and purchase a product, I may earn a small commission, at no extra cost to you. Thank you for supporting Sugar Free Londoner.