Take your pick from these delicious low carb keto strawberry recipes! From strawberry cakes and tarts to strawberry muffins and ice cream, I have selected the best low carb strawberry desserts from around the web. A big hurrah to summer and strawberry season!
Are strawberries a keto friendly fruit?
That's a firm yes! Strawberries are a great fruit to enjoy on a keto diet. They are low in sugar plus high in fibre and antioxidants. One entire cup of strawberries - about 150 grams - contains 9 net carbs and one small strawberry (1 inch diameter/7g) has about 0.4g net carbs. This means that you can enjoy a handful of strawberries without getting kicked out of ketosis.
Glad we got that sorted! Now, let's get straight to the recipes. There's tons of variety here, and I can't wait for you to try them. Be sure to let me know in the comments which of these gluten free low carb strawberry recipes are your favourites!
Low carb strawberry recipes on Sugar Free Londoner
I eat strawberries throughout the year, but I am always so happy when strawberry season starts here in the UK. Locally grown berries are so much more flavourful than the imported berries. This year, we're even growing a few in the garden, which I can't wait to pick.
You can tell by the amount of strawberry recipes on my website that I am a HUGE fan!
This keto strawberry ice cream is deliciously creamy and there's not an ice crystal in sight. Yes, it's is really simple to make restaurant quality gelato at home! You'd never guess this recipe is low carb and sugar free. Summer, we're ready for you!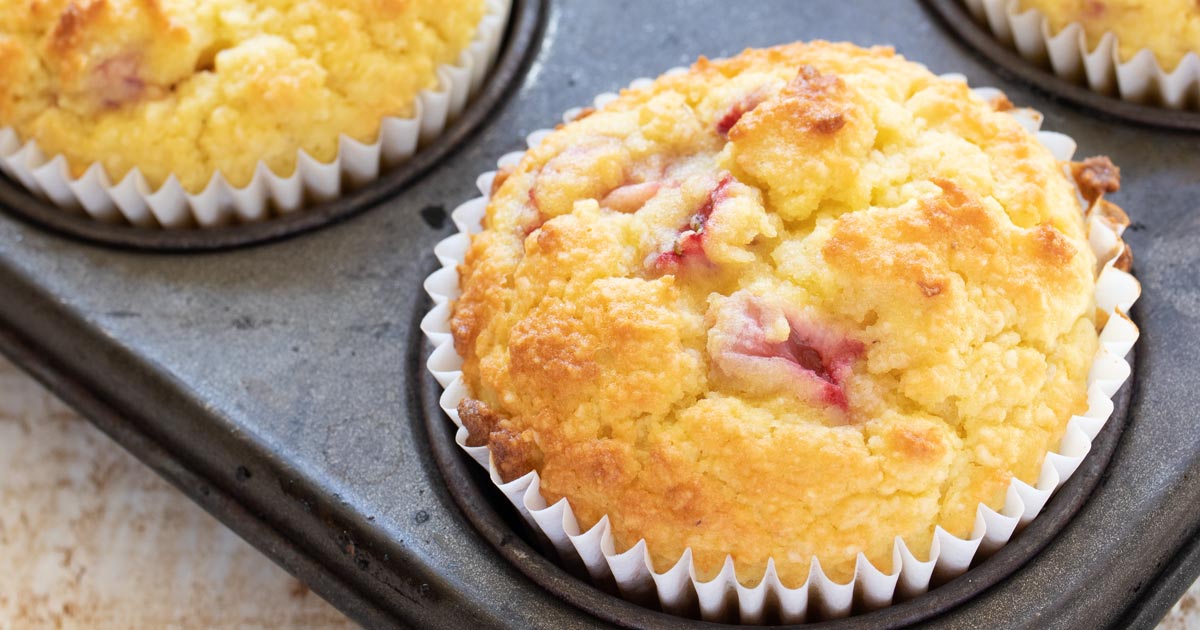 Keto strawberry muffins are a delicious grab and go breakfast when you're short on time in the mornings. They also make a yummy healthy afternoon snack! Ready in just 30 minutes.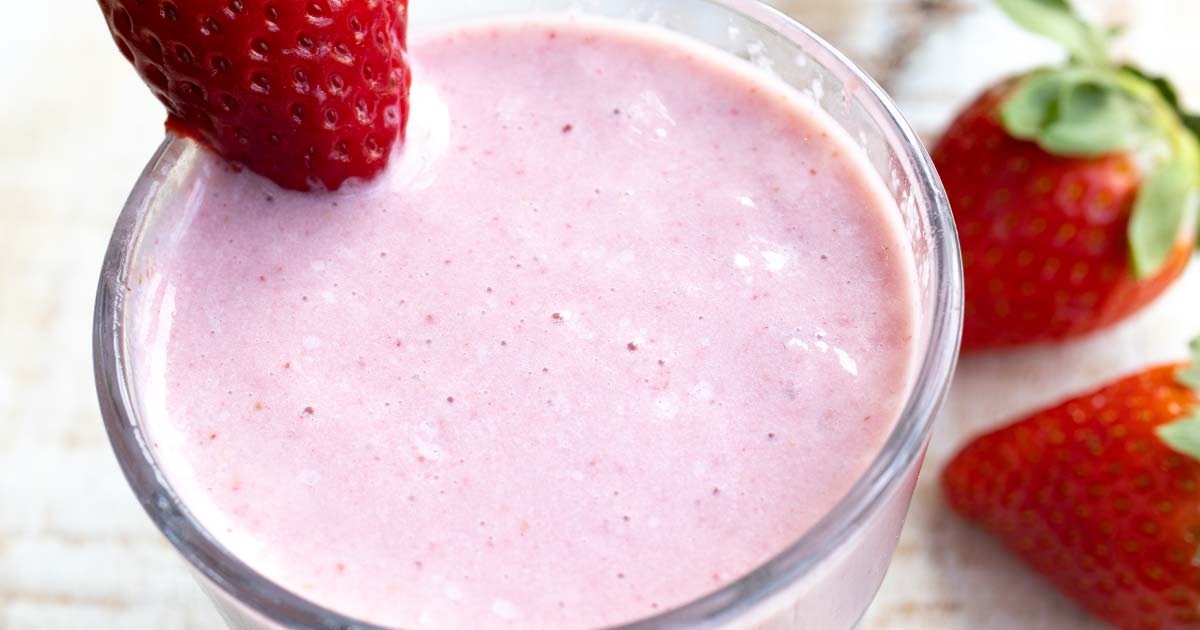 The best low carb recipes contain no fancy powders or had to find ingredients! In fact, keto strawberry smoothie contains just 4 simple natural ingredients. Essential summer sipping.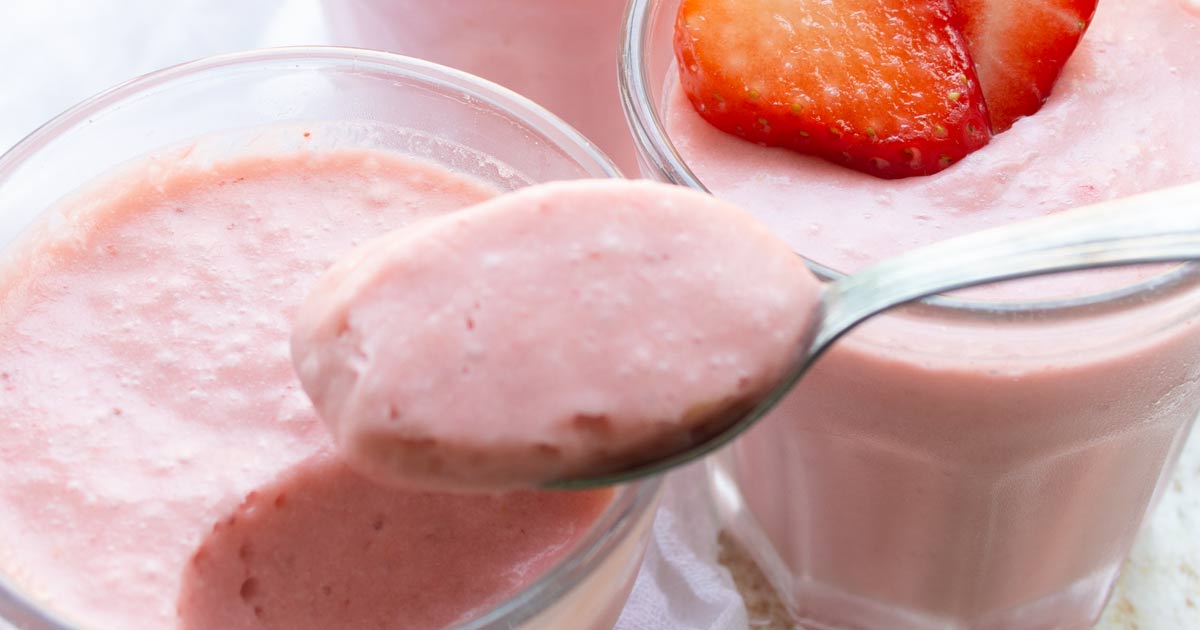 Here's an easy strawberry mousse that needs just 7 minutes prep. Instead of whipped cream this recipe uses coconut cream, which makes it not only dairy free, but also wonderfully light and airy.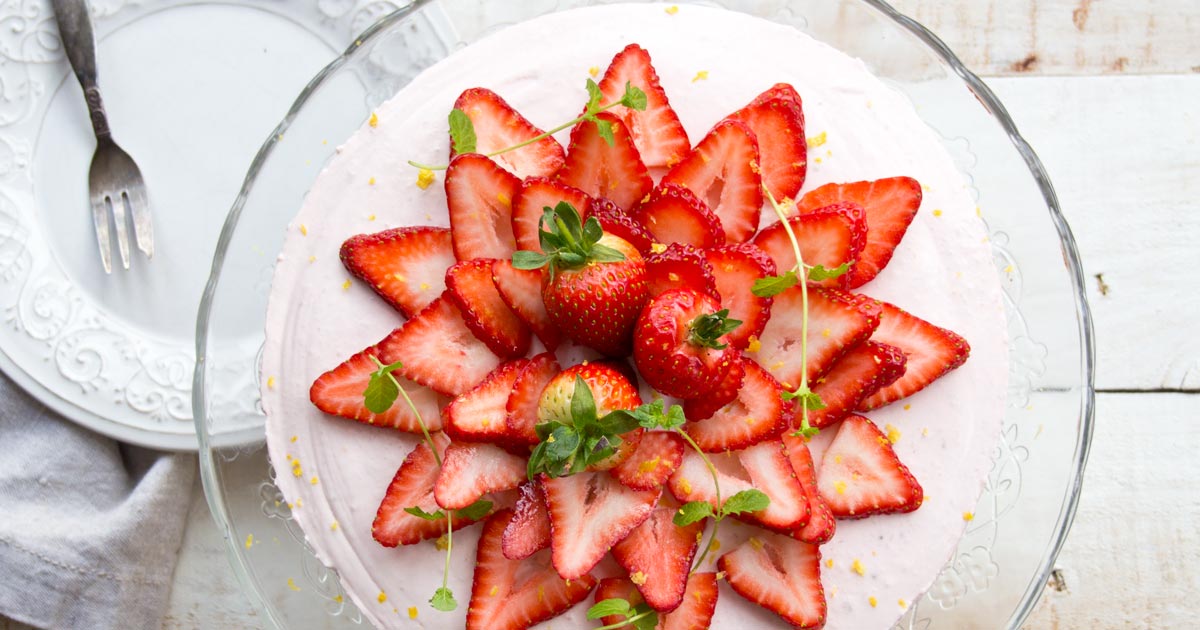 I make this strawberry cheesecake several times every summer. It is that good! It's a no bake cheesecake with an almond flour crust. And it's a total hit with my entire family, whether they are low carb or not! One slice comes in at just 4.8g net carbs.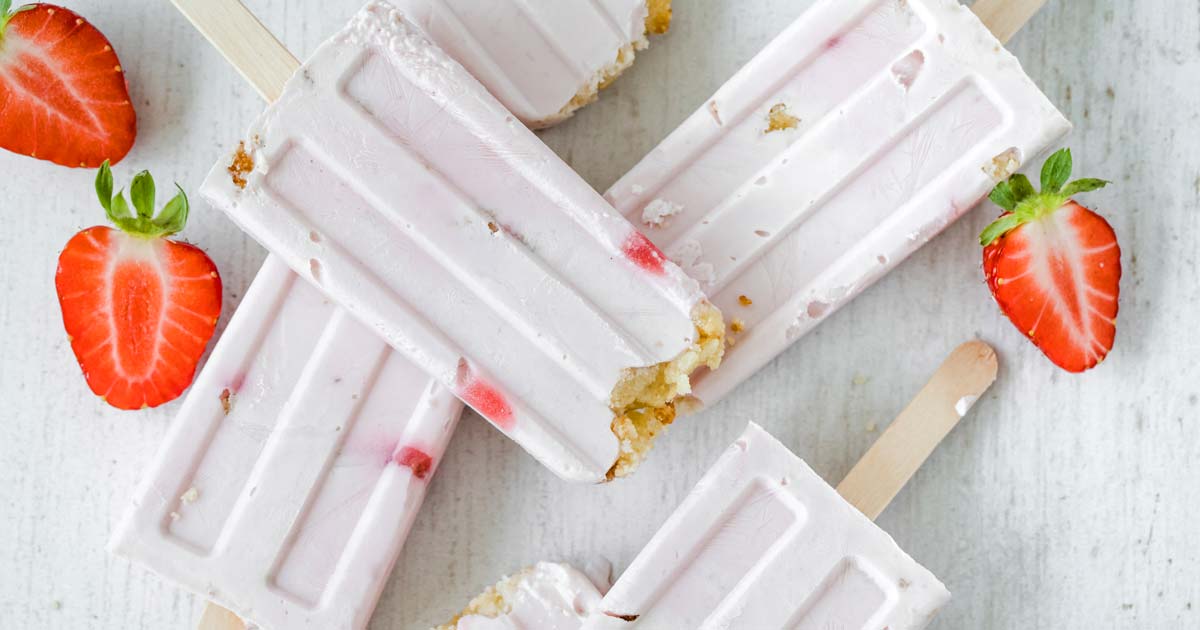 There's nothing more refreshing than a fruity strawberry popsicle on a hot summer's day. This easy recipe is great for those times when you are yearning for a slice of strawberry cheesecake and want to cool down at the same time.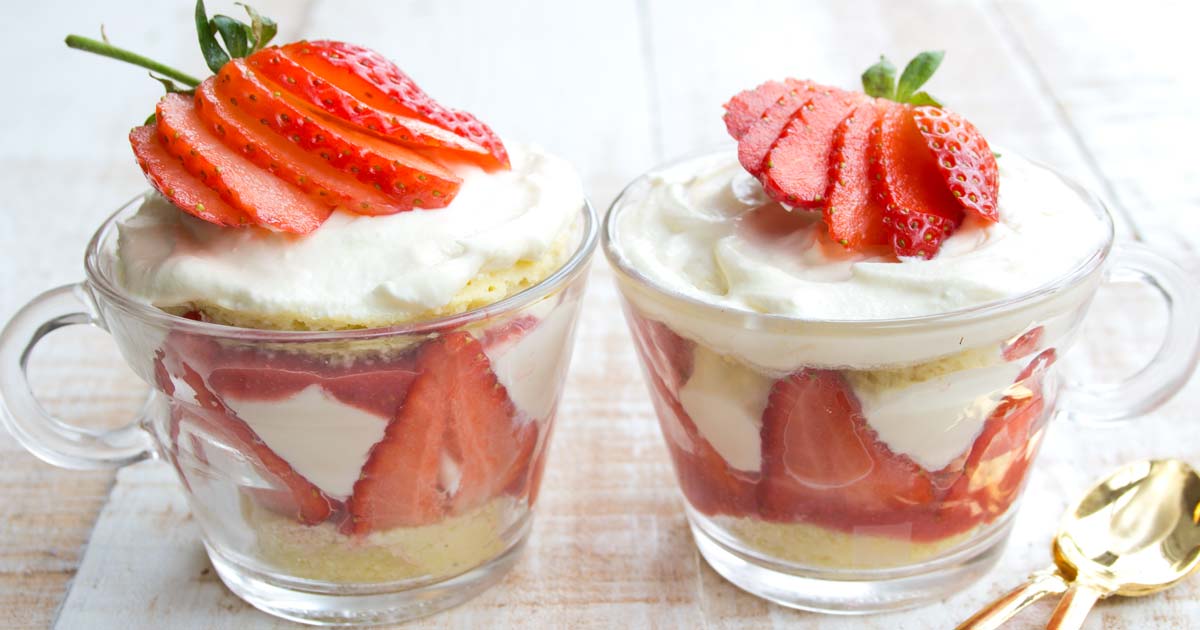 The quick cheat's way to enjoy trifle! My strawberry shortcake trifle pots are a light and superbly satisfying sugar free summer dessert.
My sugar free strawberry jam is super popular and is getting tons of 5 star reviews. It uses ground chia seeds as a thickener.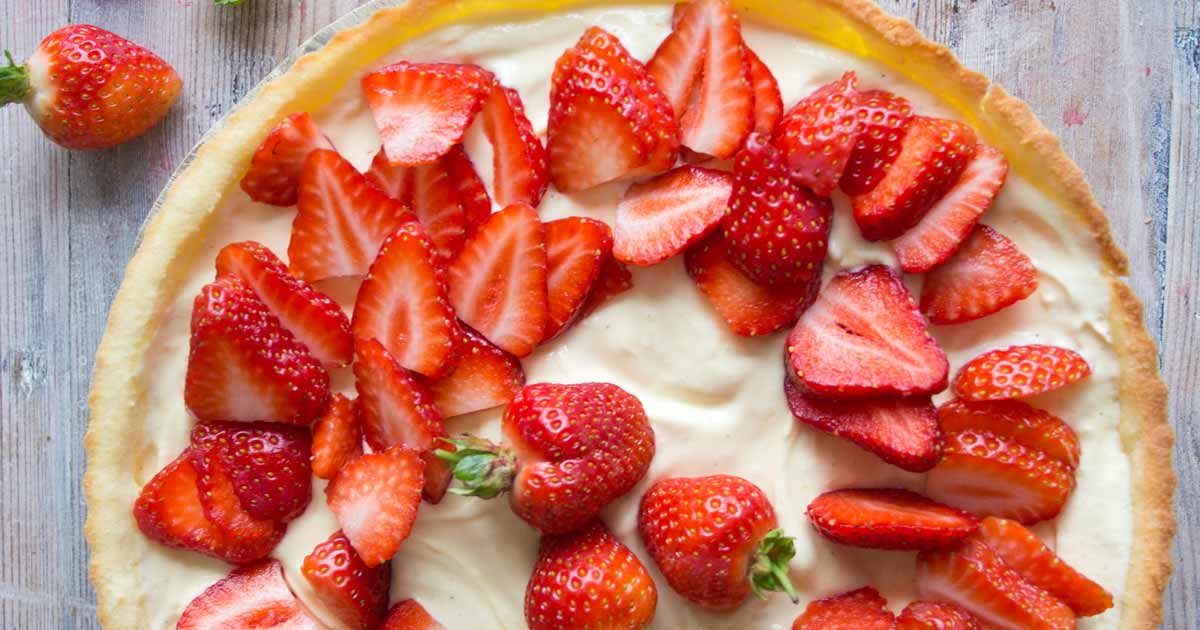 This simple yet elegant low carb tart is another summer favorite in our house. It has a crisp coconut flour crust and a velvety whipped mascarpone filling. And of course, it's topped with juicy strawberries!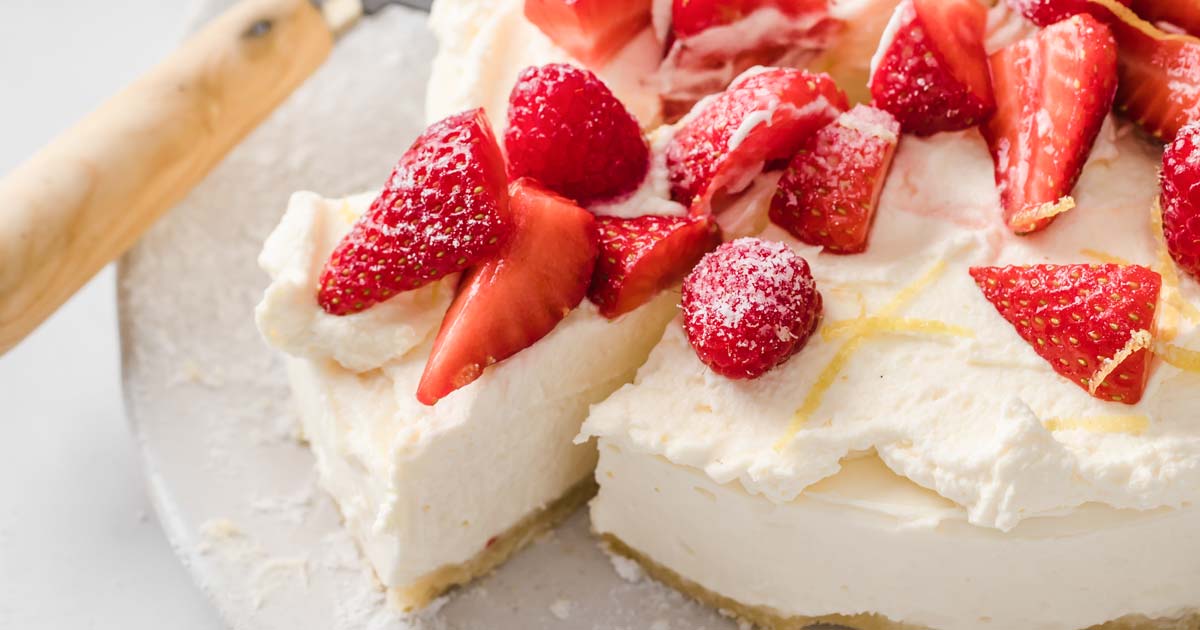 Strawberries and cheesecake are a dream team! Here's my most popular no bake cheesecake recipe, which I have crowned with a scattering of fresh strawberries.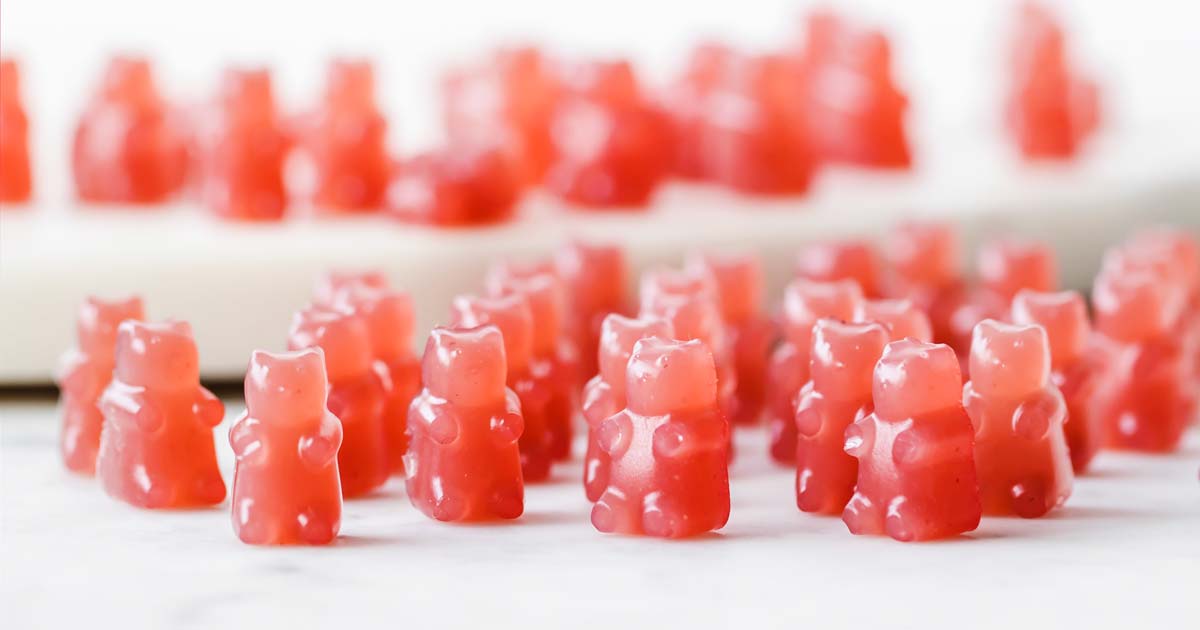 Extra fruity and super cute, these sugar free gummy bears are made with fruit puree and gut-healing gelatine. A superfood snack!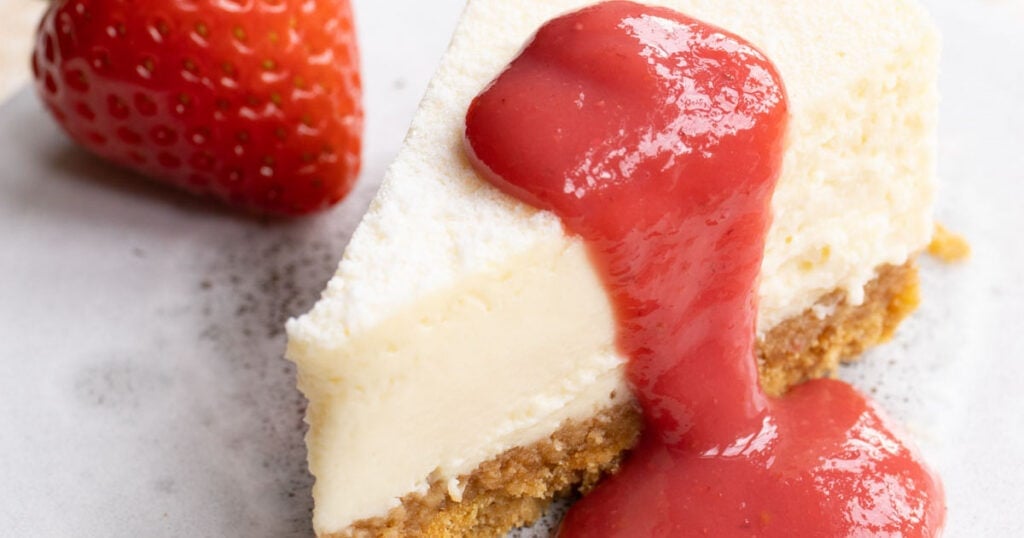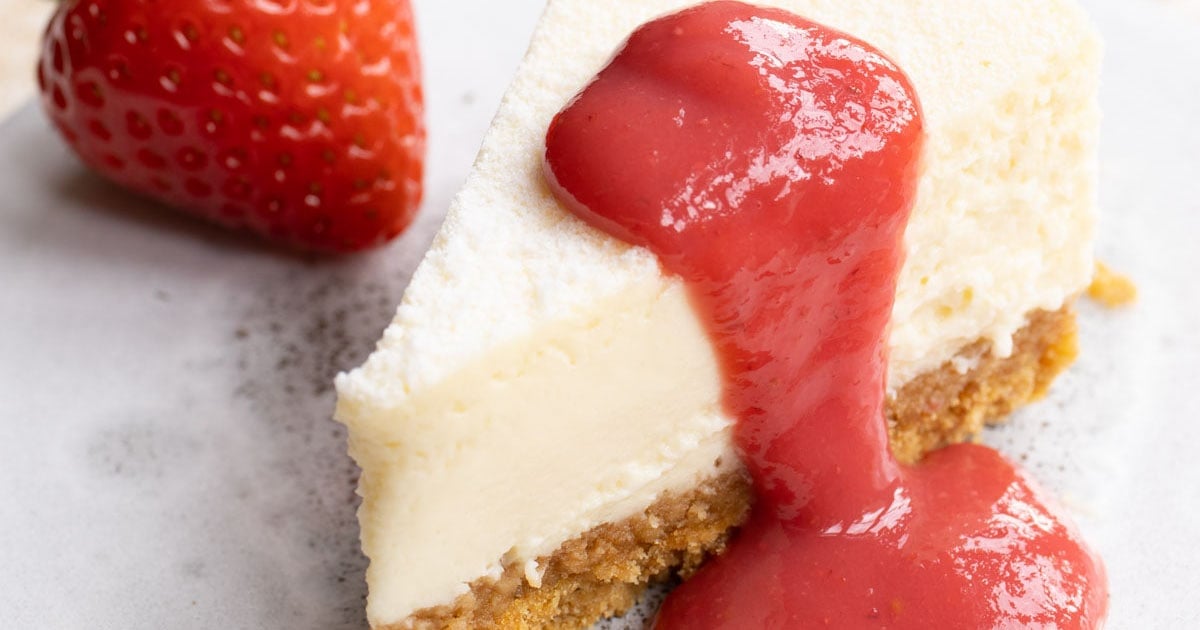 This easy, smooth keto strawberry sauce is perfect on sugar free cheesecakes, ice cream, custard and low carb pancakes.
Easy keto recipes with strawberries from other bloggers
Fluffy Keto Strawberry Cream by Keto Diet App
Keto Strawberry Cake by The Big Man's World
Strawberry Rhubarb Crisp by Low Carb Yum
Strawberry Cream Pie by All Day I Dream About Food
Keto Strawberry Fat Bombs by Sugar Free Mom
Keto Strawberry Cream Cheese Cobbler by Divalicious Recipes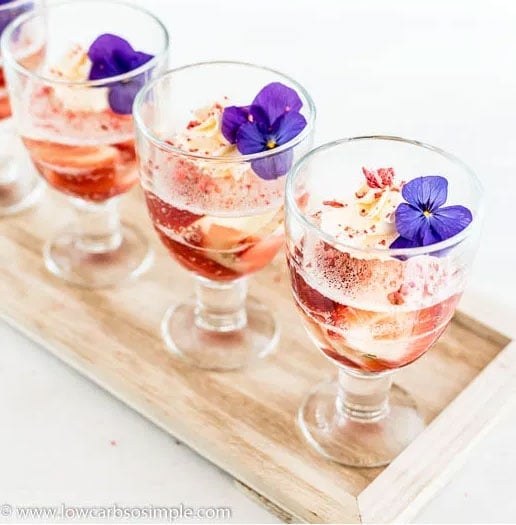 4 Ingredient Keto Sparkling Wine and Strawberry Jelly by Low Carb So Simple
Keto Strawberry Daiquiri by Perfect Keto
Mouthwatering Strawberry Low Carb Bread by Kasey Trenum
Keto Strawberry Blondies by Hip 2 Keto
Strawberry and Lemon infused Iced Tea by Tasteaholics
Paleo & Keto Strawberry Curd by All the Nourishing Things
Strawberry Margarita Ice Pops by Low Carb So Simple
Keto Chocolate Dipped Strawberries by Keto Summit
Keto Strawberry Crepes by Low Carb Maven
Individual Keto Strawberry Crisps by Low Carb with Jennifer
Strawberry Limeade Fruit Pizza by Maebells
Strawberry Sugar Free Popsicles by Low Carb Yum
Mini Keto Strawberry Galettes by My Montana Kitchen
Keto Strawberry Dessert Bars by This Mom's Menu
Strawberry Cheesecake Fluff by Wholesome Yum
Keto Strawberry Cream Pie Bars by Beauty And The Foodie
Keto Strawberry Jello Salad by I Breathe I'm Hungry
Strawberry Cake with Strawberry Buttercream by Keto In Pearls
Keto Strawberry Donuts by Hey Keto Mama
Low Carb Strawberry Rhubarb Meringue Pie Bars by I Breathe I'm Hungry
Low Carb Cupcakes with Roasted Strawberries by Sugar Free Sprinkles
Keto Strawberry Mug Cake by Sweet as Honey
Strawberry Mint Smoothie by Low Carb No Carb
Keto Strawberry Pop Tarts by Gnom Gnom
Low Carb Strawberry Almond Cookies by Step Away From The Carbs
Keto Strawberry Lemonade Cake by Keto Cooking Christian
Tried any of these recipes? Let me know in the comments below!
★ STAY IN TOUCH on FACEBOOK, PINTEREST and INSTAGRAM for more great food and join my NEWSLETTER for the latest updates and a FREE EBOOK.★