Learn how to make delicious and healthy sugar free whipped cream in just 2 minutes! This homemade whipping cream recipe requires only 3 ingredients. You won't believe how much better it tastes than the ready-made stuff!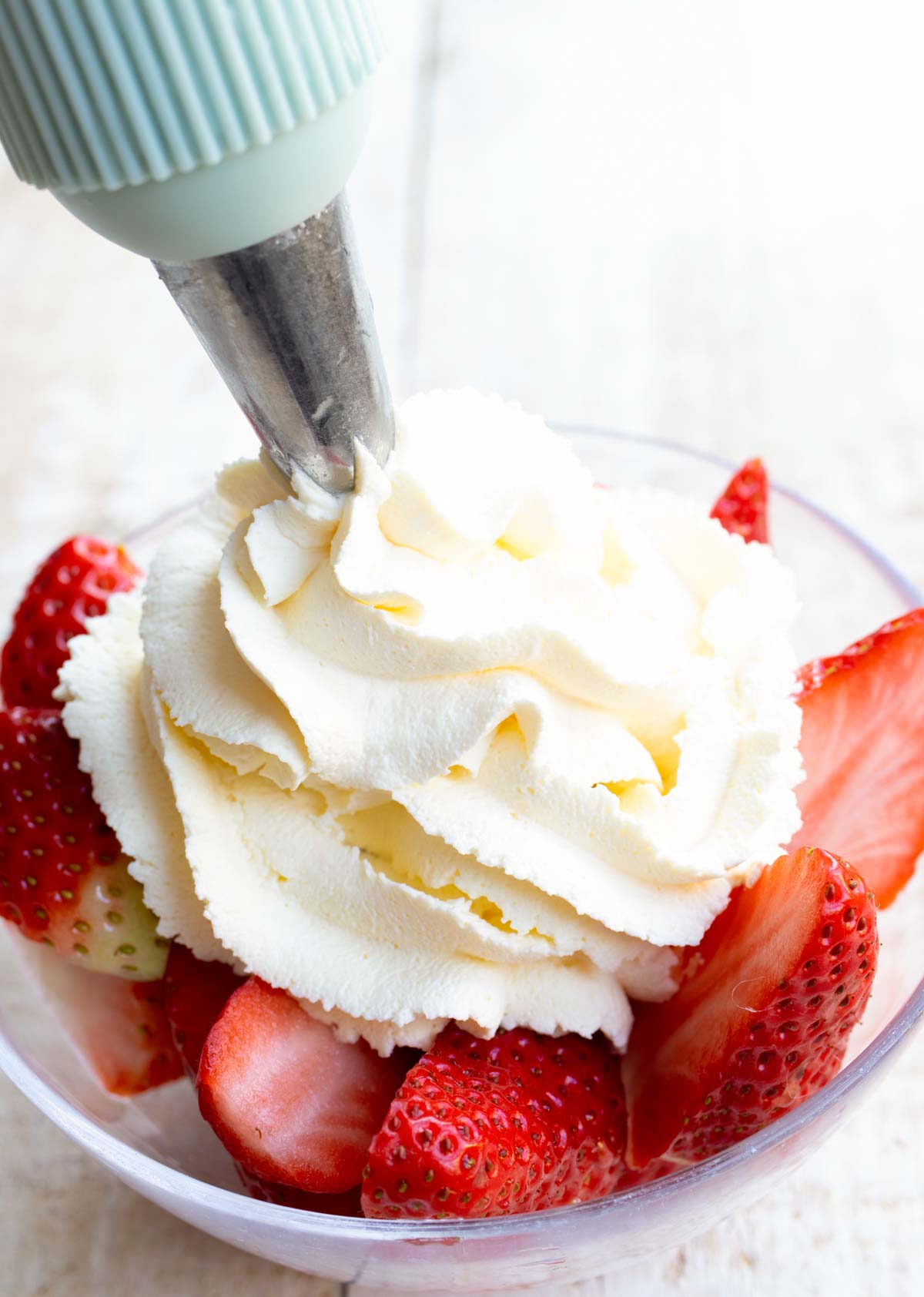 Back in the day I sometimes bought the ready-made whipping cream cans, but once I started a low carb keto diet and began reading labels I stopped.
Store-bought whipped cream is very high in sugar and preservatives. And if you do find a ready-made sugar free version, you bet it'll contain artificial sweeteners (which we avoid on the keto diet).
There really is no reason NOT to make your own sugar free whipped cream. It is not much different from making regular whipped cream, you just have to swap out the sugar for a low carb sweetener!
Is whipped cream keto friendly?
Yes it is - if you make your own.
Regular whipped cream recipes will nearly always call for several teaspoons of table sugar. This adds unnecessary amounts of carbs - and you haven't even counted the slice of cake you're putting it on!
By simply using cream and adding a low carb sweetener such as erythritol, xylitol or allulose you can make a rich, satisfying and sweet keto whipped cream recipe without packing in the carbs. (Of course, you could also go all natural and add nothing else!)
Carbs in heavy whipping cream
Heavy whipping cream is naturally low in carbohydrates. One entire cup (that's 240 grams) has just 6.8g net carbs.
And one portion (2 tablespoons) of this cream recipe has only 0.4 net carbs.
Desserts made with or topped with cream are a popular gluten free sweet treat for anyone on the keto diet. Just remember you don't need a dessert every day!
Single/double and light/heavy cream
Before we get to the recipe, let's clarify a little difference in language. Here in the UK we actually say SINGLE cream and DOUBLE cream, while in the US and elsewhere it's LIGHT and HEAVY cream.
The difference is in the fat content. Single or light cream has a fat content of 18-25%, while double or heavy cream has a fat content of 30-40%.
Always use heavy cream. It tastes better because it is creamier and it stays firm for longer.
How to make sugar free whipped cream
2 easy steps, that's it!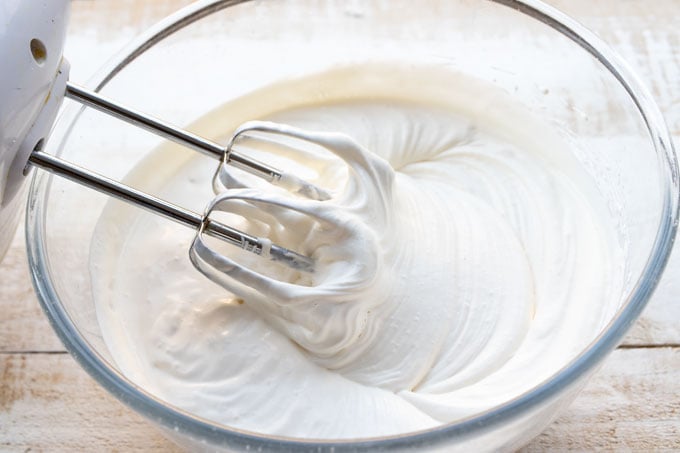 Put 1 cup heavy whipping cream, powdered sweetener and vanilla extract in a mixing bowl. You'll get a better result if both the cream and the bowl are chilled.
Beat with a hand mixer or a stand mixer for about 2 minutes until soft peaks form.
The one super important thing is to know when to STOP mixing. Heavy whipping cream goes from "soft peaks" to stiff peaks to ruined very quickly. Don't over-beat or you will end up with butter.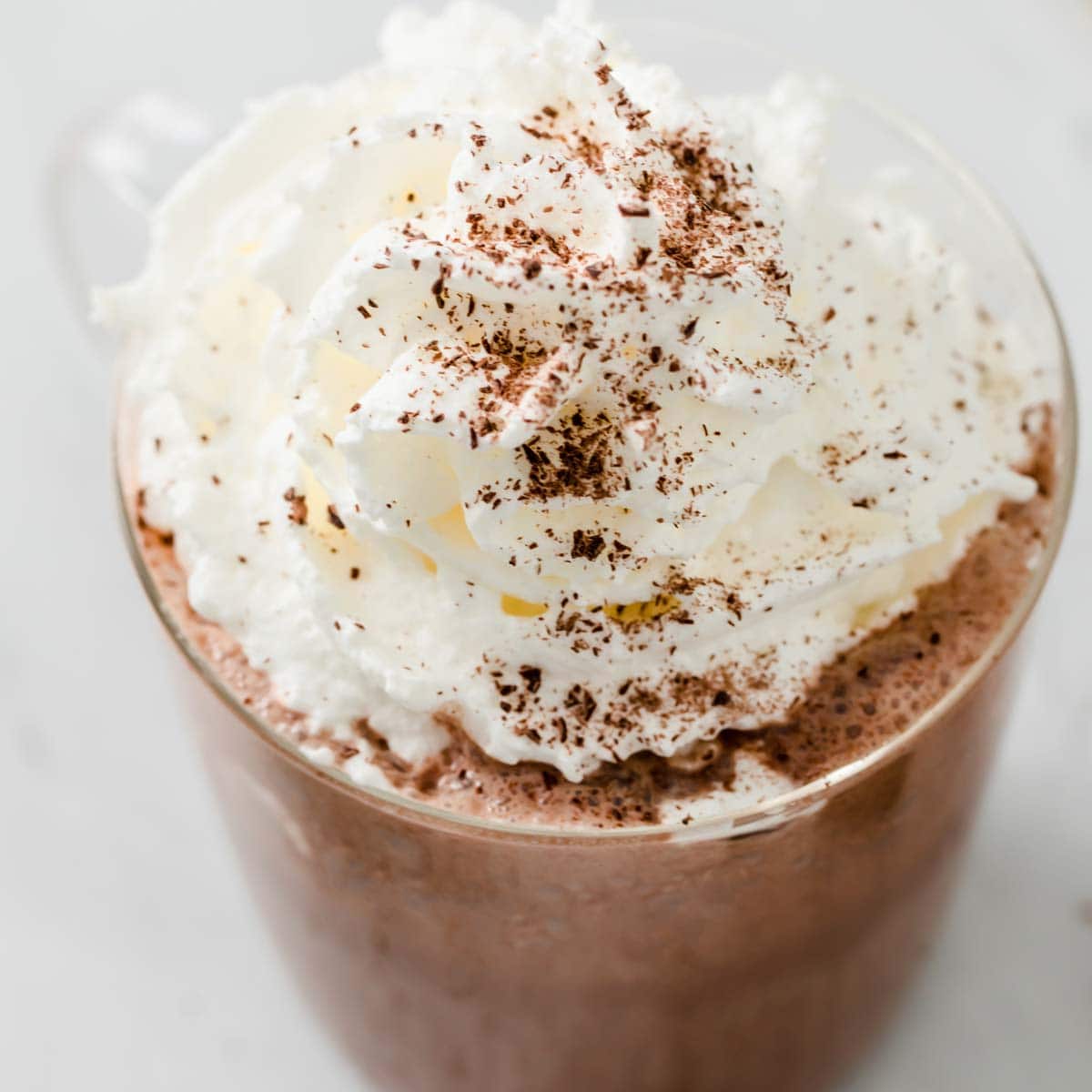 Sugar substitutes
My favourite powdered sugar substitute for low carb whipped cream is powdered erythritol. I use either a blend that contains monk fruit and sometimes one that contains stevia.
You can also use xylitol or allulose.
Powder granulated sweetener in a food processor first.
Chocolate whipped cream
I love all things chocolate, and sometimes I'll add 2 tablespoons of unsweetened cocoa powder to my sugar free whipped cream, plus 1-2 additional tablespoons of powdered sweetener.
It's fantastic on chocolate desserts such as this keto chocolate cake.
Another way to jazz up your heavy cream is to add a little lemon zest and a squeeze of lemon. This works a treat for any fruity desserts.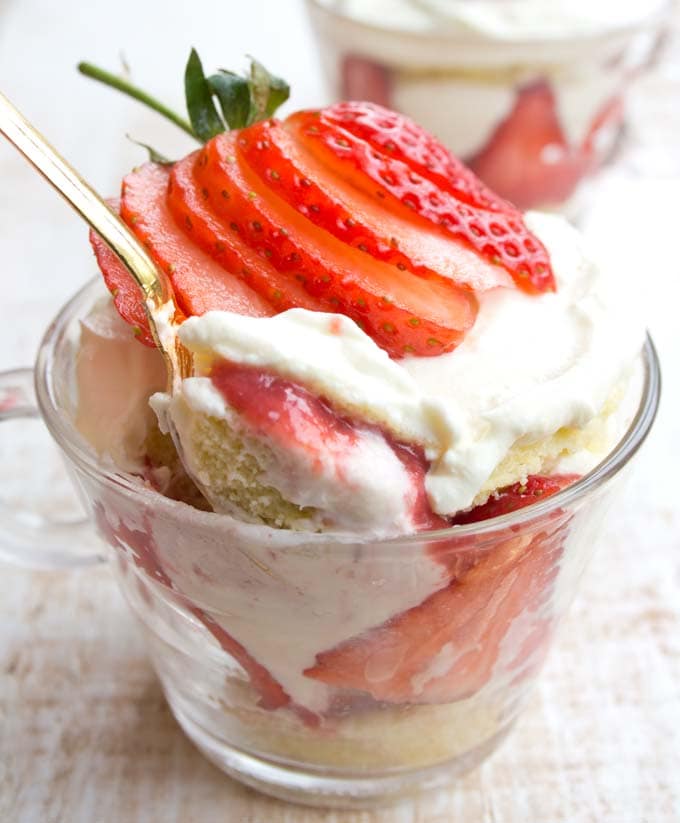 Keto whipped cream desserts
Here are some healthy keto recipes that are even better with a whipped topping:
strawberries or any other berries
Store sugar free whipped cream in an airtight container in the fridge for up to 4 days.
Tried this recipe? Give it a star rating below!
★ STAY IN TOUCH on FACEBOOK, PINTEREST and INSTAGRAM for more great food and join my NEWSLETTER for the latest updates and a FREE EBOOK.★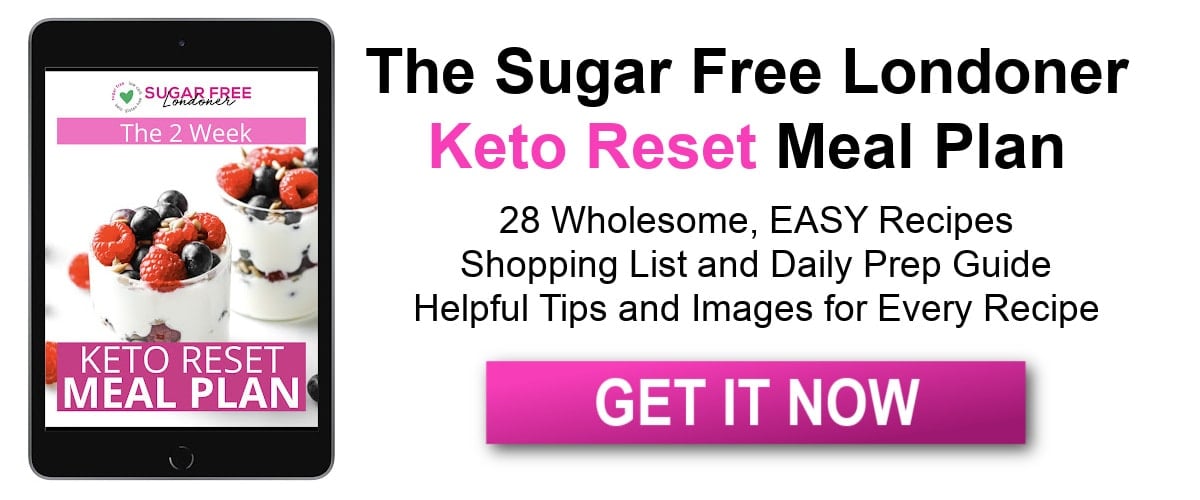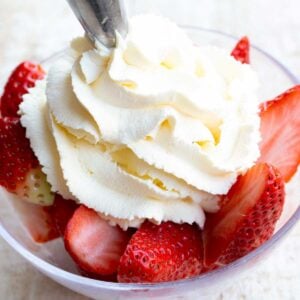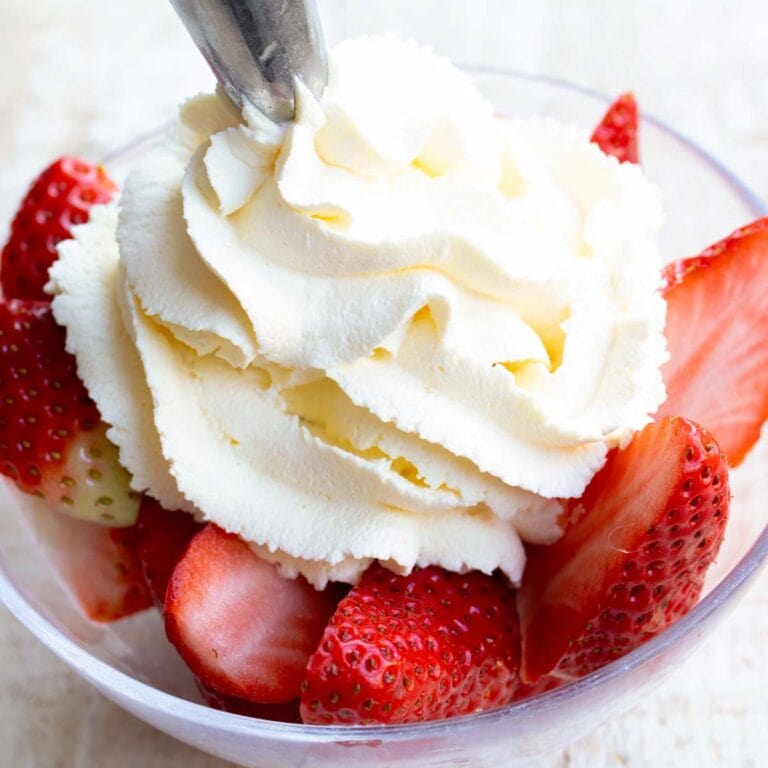 Sugar Free Keto Whipped Cream Recipe
from Sugar Free Londoner
It's so simple to make keto whipped cream at home! It only takes 2 minutes and three ingredients. Learn in the post which sugar free sweetener works best and check out my top tips on how to get the perfect soft peaks.
Note: The servings slider only changes the first amount in each line and not any subsequent amounts. Please make your own calculations where necessary. ***As an Amazon Associate I earn from qualifying purchases.
Instructions
Combine all ingredients in a bowl.

Mix with an electric mixer for about 2 minutes until soft peaks form. For best results, use a chilled bowl.
Notes
Makes 2 cups of keto whipped cream.
0.4g net carbs per serving. (1 serving is 2 tbsp).  
Don't over-blend! Stop once you have reached the stage of soft peaks. If you blend too long, you'll end up with butter. 
Nutrition
Serving:
16
g
Calories:
56
kcal
Total Carbohydrates:
0.4
g
Protein:
0.3
g
Fat:
5.7
g
Saturated Fat:
3.6
g
Sugar:
0.4
g
This post contains affiliate links. If you click on one of these links and purchase a product, I may earn a small commission, at no extra cost to you. Thank you for supporting Sugar Free Londoner.