Flaxseed Keto Wraps are a nutritious and delicious low carb alternative to bread. They are wheat free, gluten free and easily pliable. Perfect for lunch boxes!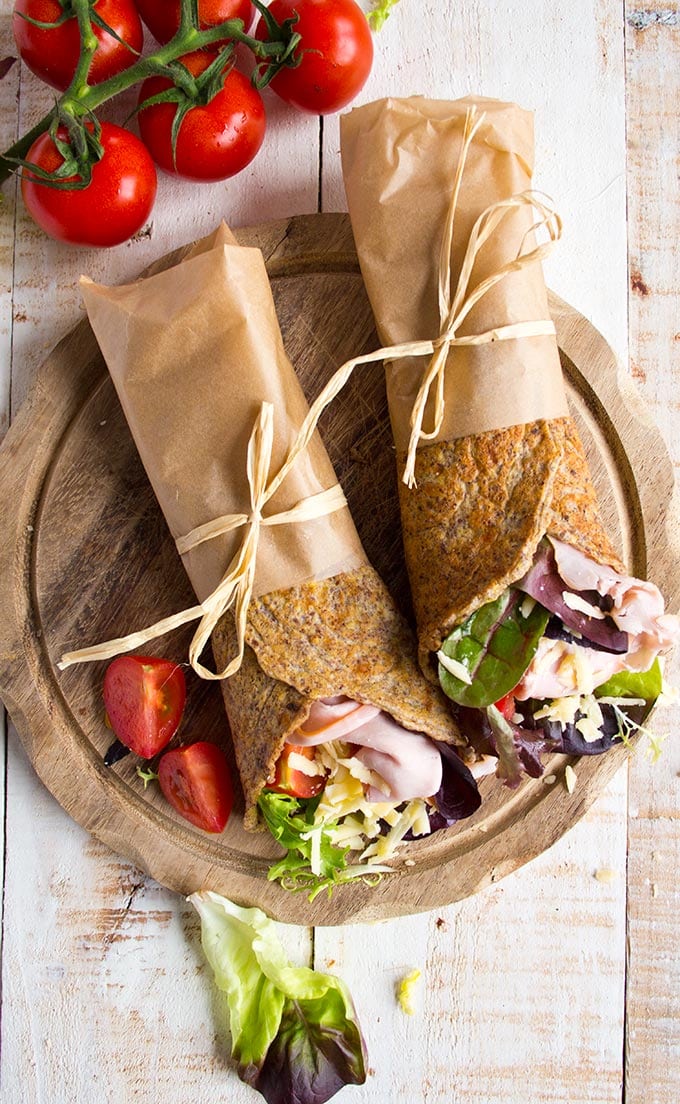 Last summer I read Dr William Davis' eye-opening, witty and immensely readable book Wheat Belly. Davis is a US preventative cardiologist who witnessed over 2000 patients regain their health after giving up wheat.
He explains that modern wheat has been genetically modified so extensively that is has little in common with its ancestor and exposes its harmful effects, ranging from skin problems to high blood sugar and the ubiquitous muffin top aka "wheat belly". After you read this book, you'll be ready to throw wheat into food prison forever. There's no way back.
I have been avoiding wheat since I started eating sugar free a few years ago. But what do you replace all that so called "healthy wholegrain" with? After all, wheat is such an integral part in most people's diets that it's often eaten in every single meal. A piece of toast for breakfast, a wrap for lunch, pasta for dinner – easily done.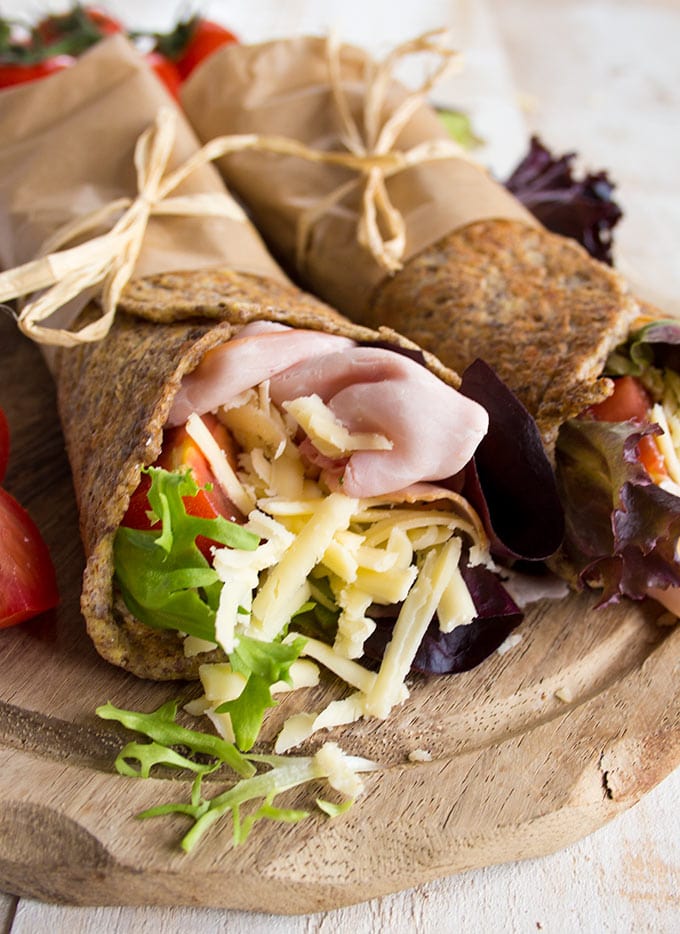 At the beginning of my sugar free journey I used to buy spelt loaves instead of bread made of wheat and made sure I ate it as part of a meal containing protein, fibre (vegetables!) and healthy fats. Spelt is an ancient form of wheat and more easily digestible.
However, after pivoting to eating low carb and grain free, a proper re-think was needed. What grain free flour alternatives are out there? And are they a satisfying replacement?
Well, let me tell you. I am getting hungry just thinking about my easy low carb rolls, almond cream cheese pancakes, almond butter waffles or cheese thyme crackers, all made with either coconut flour, almond flour or a mix of both.
And then, there is flaxseed. High in omega-3 fatty acids and fibre, it has a firm place in the world's healthiest foods. Luckily, it also tastes delicious. Hello, flaxseed keto wraps!
This recipe is inspired by Dr. William Davis' linseed wrap (a different name for flaxseed), which is one of the recipes listed in the back of the book. My version adds, amongst other changes, a low carb favourite – mozzarella. It makes the wraps even more pliable and very tasty indeed.
Flaxseed keto wraps are perfect for breakfast or lunch boxes and can be filled with anything that tickles your fancy.
Here are a few ideas:
chicken salad with mayo, celery and walnuts
smoked salmon, avocado, cucumber, salad
ham and cheddar cheese, green leaves and mustard dressing
feta, cucumber, tomatoes
bacon, scrambled egg, avocado
sauteed mushrooms, cheese, spinach leaves.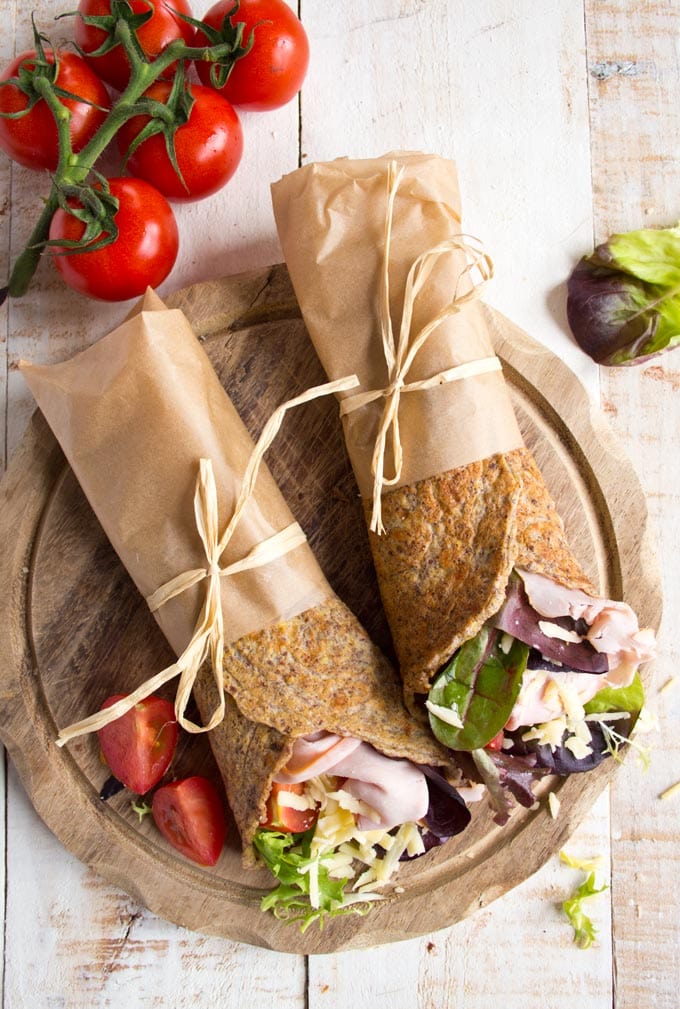 These wraps taste great warm or cold. They can be kept in the fridge and easily re-heated in a pan or in the microwave, if you have one. They only have 0.5 net carbs per wrap. Who needs wheat?!