Learn how to make homemade keto bread crumbs! This simple gluten-free and grain free recipe is perfect for making ahead. Use it as a crunchy breading for vegetables, chicken and so much more.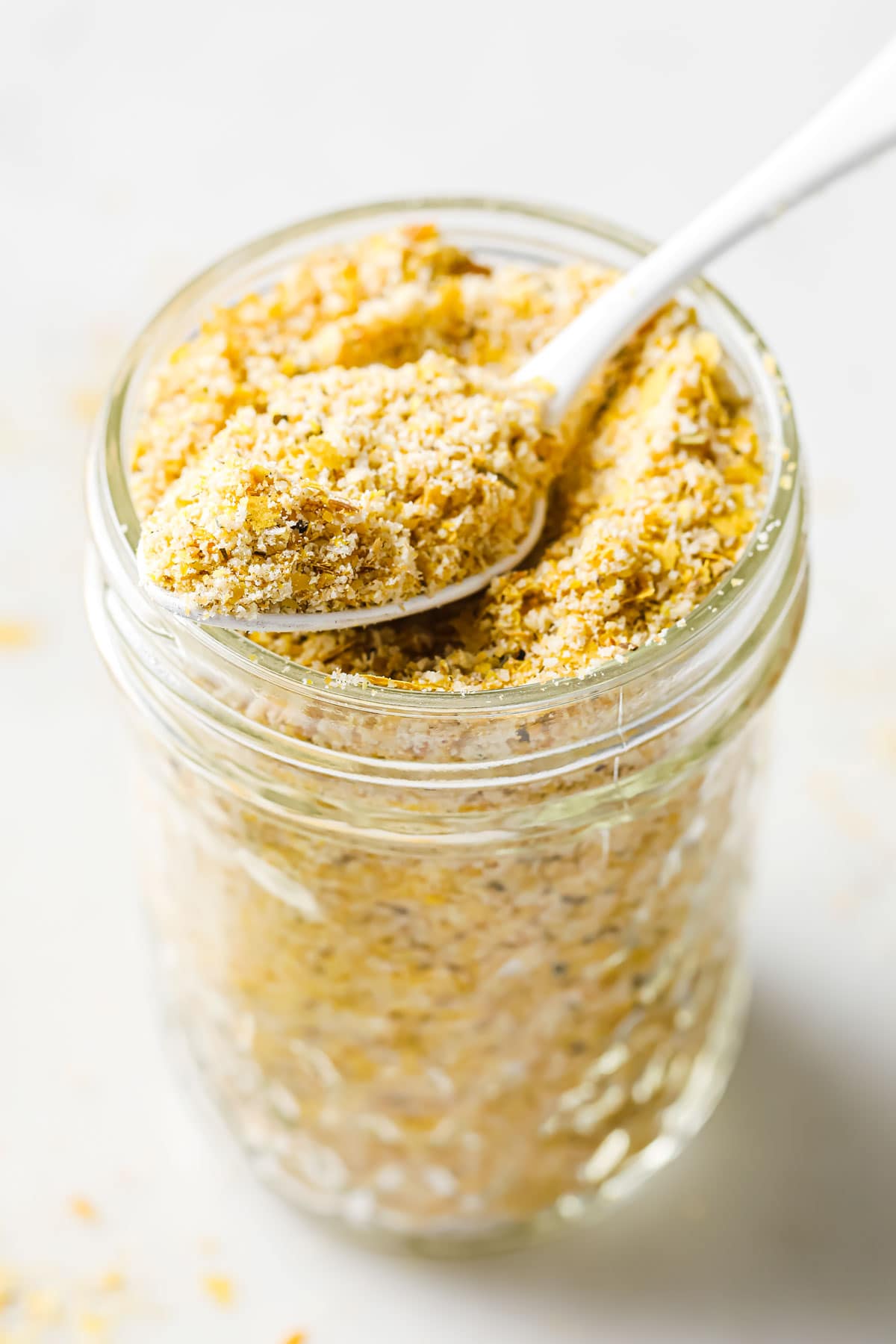 Every child will be able to tell you that food just tastes better when it is breaded. It's just more fun biting into something crispy!
I use low carb bread crumbs in many of my recipes, from Crispy Baked Zucchini Fries to my Chicken Nuggets or Schnitzel. I also love sprinkling them over casseroles such as this Eggplant Parmesan, for crunchy texture.
Instead of making a new portion of bread crumbs every time, I have a suggestion: Simply prep a big batch ahead.
Then, whip it out every time you want to add crunch and crispiness to a recipe.
Jump to:
Why you'll love it
This keto breadcrumb recipe is...
crispy and crunchy
easy to make
packed with flavor
ready in 2 minutes
only 1.3g net carbs!
You don't have to follow a keto diet to enjoy it. My kids are carb lovers and they really like it.
Ingredients
I use 3 main ingredients for this gluten-free bread crumb mix:
Almond flour. This can be either super-fine almond flour or regular ground and blanched almonds (without the skins).
Ground flaxseed. My secret to make the breadcrumbs extra crispy. Also adds an extra portion of fiber.
Spices. Salt, pepper and garlic powder are the essentials. I also like to add Italian seasoning.
Nutritional yeast. For even more taste and flavour.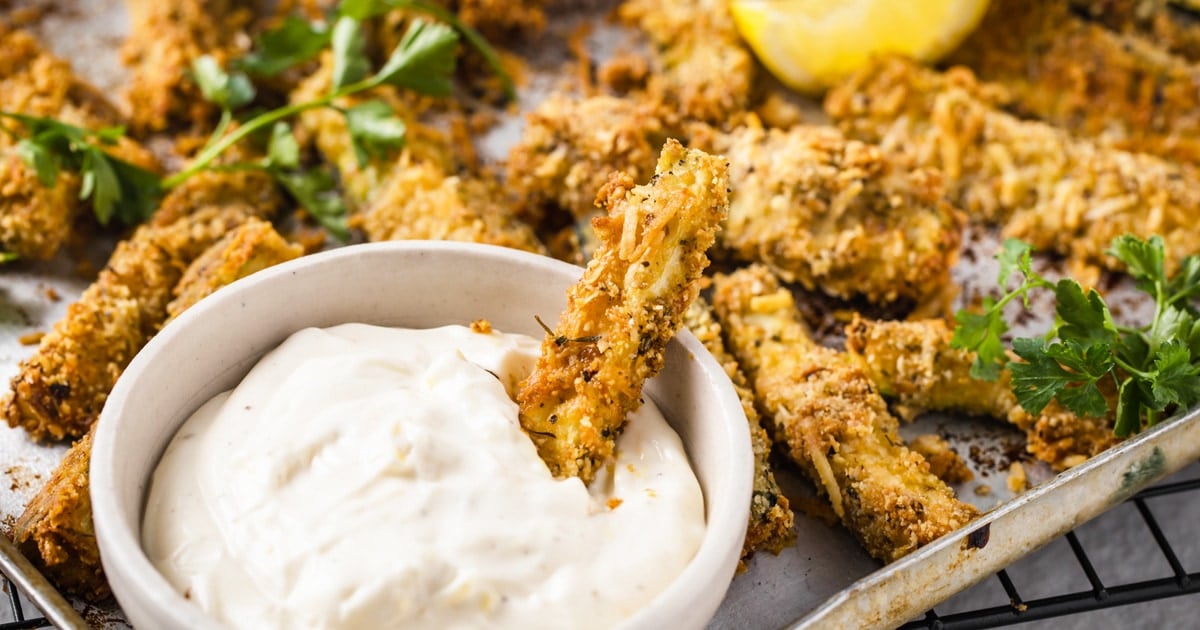 Instructions
It could not be easier.
Combine all ingredients in an airtight glass jar.
Stir or shake to combine.
Taste and adjust seasoning.
Store until you need it!
Note: The recipe card with ingredient amounts and nutrition information is at the bottom of this post.
When you're ready to use the breadcrumbs, follow these simple steps:
Dip the vegetable, meat or fish you want to "bread" into whisked egg.
Cover it in bread crumbs.
Fry or generously spray with oil and air fry or bake in the oven.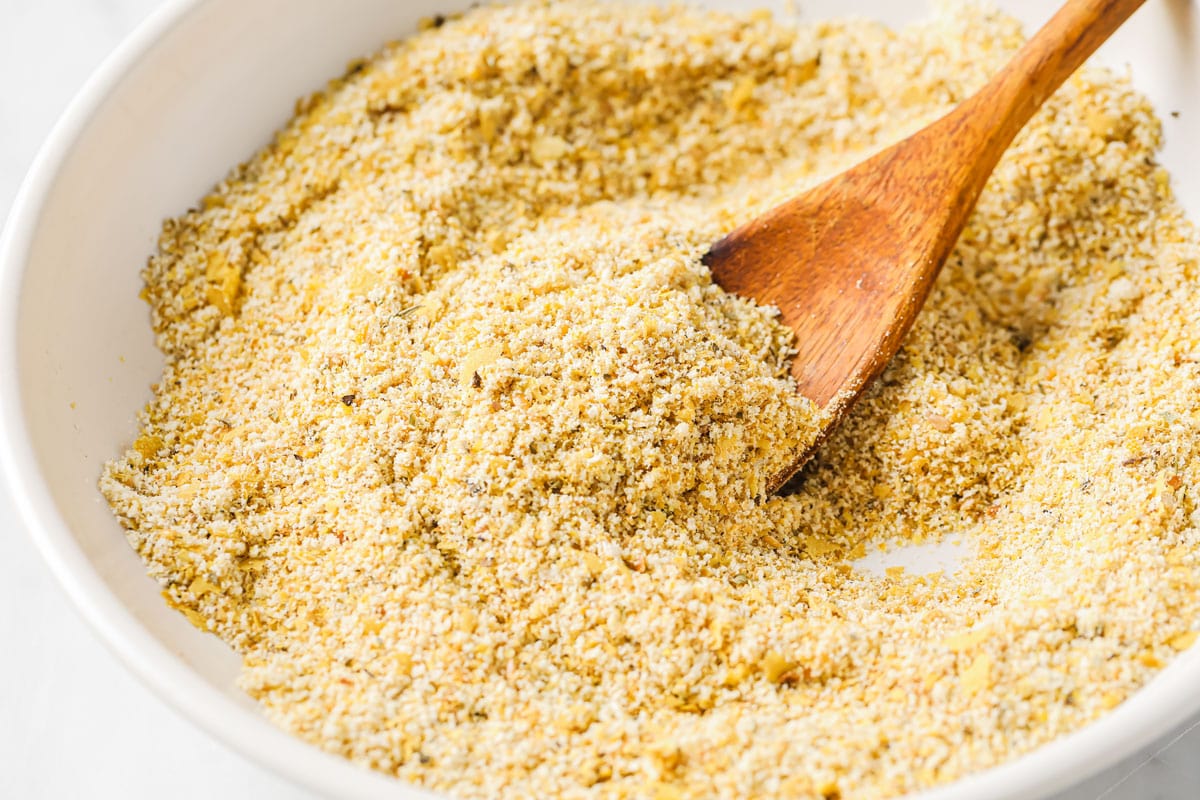 Uses
Use in any recipe that requires regular breadcrumbs. They work exactly the same.
As mentioned above, I make breaded zucchini fries, eggplant slices, onion rings and also pumpkin or cauliflower.
I have also tested the crumbs with diced chicken and Schnitzel, meatloaf and meatballs. It's equally good for low carb fish fingers.
FAQs
Are bread crumbs keto?
Only if you are using low carb ingredients. Regular bread crumbs are made from dried wheat bread. They are high in carbohydrates and will raise blood sugar levels.
Can I use Panko breadcrumbs?
Panko breadcrumbs, used in many Japanese recipes, are also made from dried wheat bread. The difference with Panko is that they are toasted, which makes them crispier. They are not low carb.
Can I just use low carb bread?
Yes! Both my Almond Flour Keto Bread and the Everyday Low Carb Bread work well for keto bread crumbs. Cut off the crust and toast the bread in the oven until completely crisp. Then, grind into fine crumbs, season and use. This is what I used to do until I discovered this easy recipe I am sharing in this post.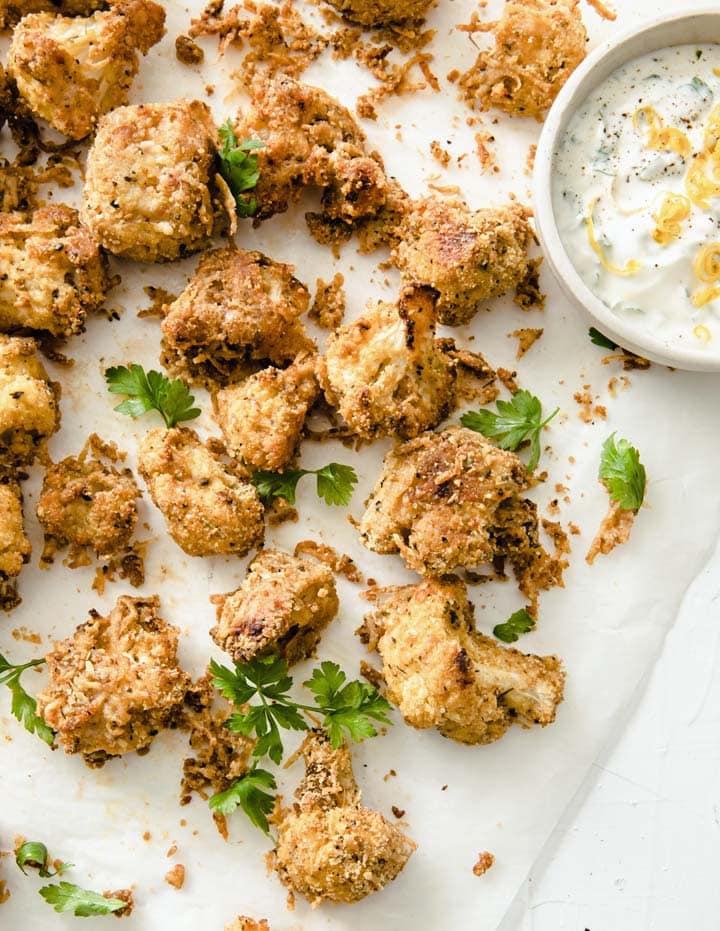 Recipe swaps
Parmesan Cheese. Instead of the nutritional yeast, use 1 cup or 90 grams of grated parmesan. Add this right before using the breadcrumbs with food.
Nut Free. Replace the almond flour with half coconut flour and half whey protein powder. Or, use half sesame flour and half sunflower seed flour.
Pork Rinds. Crushed pork rinds are a popular bread crumb substitute. You can use them in place of the almond flour and / or flaxseed. They are zero carb.
Crush them in a plastic bag with a rolling pin or grind in a food processor into a fine powder. Since they are naturally salty, you won't need additional salt.
Seasoning. Instead of Italian herbs such as oregano, thyme and basil, mix in Keto Taco Seasoning. Or, add onion powder and chili flakes for some heat.
Storage
Fridge: My bread crumb mix stays fresh in an airtight container in the fridge for 1 month. I store it in the fridge because it keeps the ground flaxseed fresh.
Freezer: To freeze, fill into a ziplock freezer friendly bag and store for up to 6 months.
Tried this recipe? Give it a star rating below!
★ STAY IN TOUCH on FACEBOOK, PINTEREST and INSTAGRAM  for more great food and join my NEWSLETTER for the latest updates and a FREE EBOOK.★ 
Recipe
Keto Bread Crumbs
from Sugar Free Londoner
Let me show you how to make keto bread crumbs in just 2 minutes!
Note: The servings slider only changes the first amount in each line and not any subsequent amounts. Please make your own calculations where necessary.
Instructions
Put all ingredients into a glass jar.

Close the lid tightly and shake until combined.
Notes
Net carbs: 1.4g. Makes 10 portions of 2 tablespoons each. 
If you use grated parmesan cheese instead of the nutritional yeast, store it without and add the cheese right before using the bread crumbs.
When you're ready to use the breadcrumbs, follow these simple steps:
Dip the vegetable, meat or fish you want to "bread" into whisked egg.
Cover it in bread crumbs.
Fry or generously spray with oil and air fry or bake in the oven.
Store in the fridge for 1 month or freeze for up to 6 months. 
Nutrition
Serving:
2
tablespoon
Calories:
73
kcal
Total Carbohydrates:
1.4
g
Protein:
3.9
g
Fat:
5.1
g
Fiber:
3
g
Sugar:
0.3
g