The easiest chocolate peanut butter freezer fudge! This sugar free, finger-licking-good candy has only four ingredients. Low carb and keto.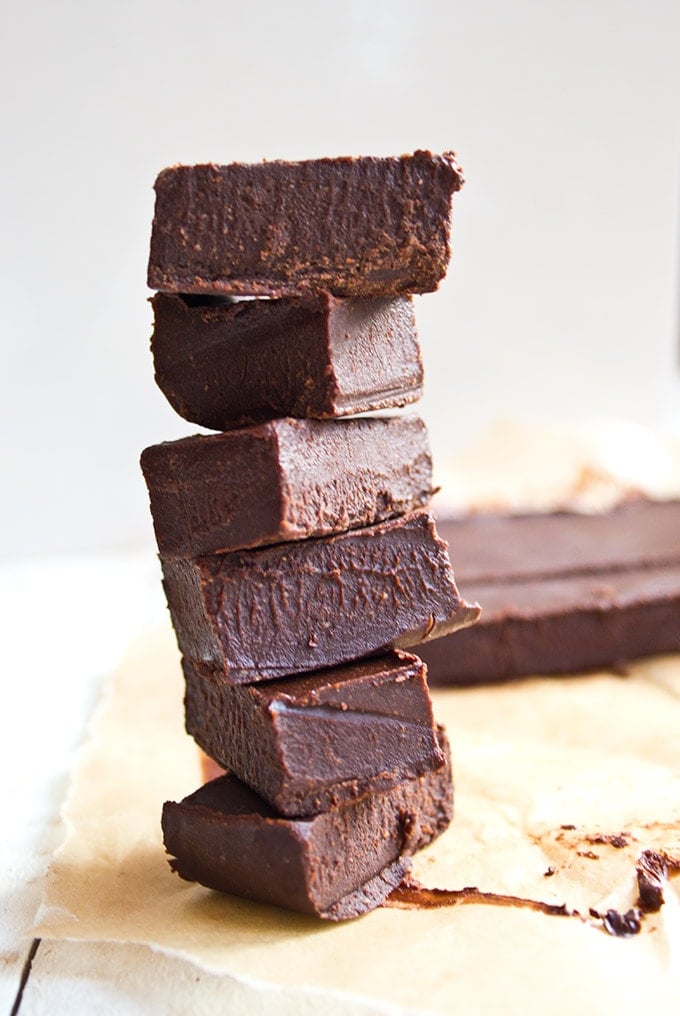 I have a confession to make. I love wearing active wear. It's one of the great benefits of working from home.
When I get up in the morning at an ungodly hour and dress in the dark because my poor eyes can't handle the light just yet, my running gear is the perfect thing to pull on. It is soft and stretchy and hugs the body like my favourite cuddly blanket. I have a cupboard full of "real" clothes, but do I want to squeeze myself into skinny jeans at 6 am? Choose a top that matches? Possibly even a belt? Making these kind of important decision requires brain power I simply do not need to activate until I sit down at the computer.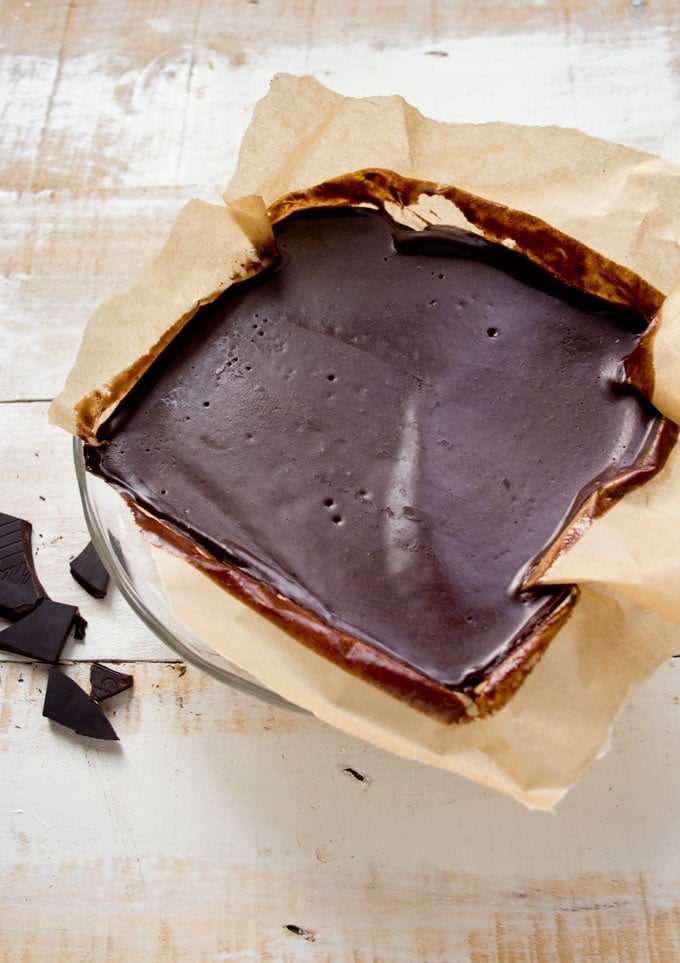 Active wear is the onesie of the middle class self-employed mom. It's a great way of looking dynamic (about to go to the gym, love!) and natural (no make-up required, hair in a pony tail) without letting on you just couldn't be bothered to try harder.
For me, there is another benefit: Slipping into my exercise gear gives me the option to ACTUALLY EXERCISE. Which I sometimes do. Most days though, I almost exercise. I'm sure you all know that great feeling you get after a good workout. When I go about my day in my active wear and suddenly it's school pickup and I still haven't been for a run, I still feel SOMEHOW I've been kind of active. You are what you wear. That, my friends, is the power of fashion.
I've been wanting to make sugar free peanut butter fudge for quite a while now.
There are so many delicious recipes around in the blogosphere with a great variety of ingredients. Some use coconut oil such as this easy fudge by Sugar Free Mom. You can add protein powder like in this great recipe by My Montana Kitchen or include some cream cheese like Lisa from Low Carb Yum did in her latest fudge creation here.
I decided on keeping things really simple – in line with my dress code. This chocolate peanut butter freezer fudge uses only 4 ingredients which I always have in my house and is assembled in no time. You could call it a fat bomb if you wanted, which is the trendy term for a high fat treat, but I prefer the old school name fudge.
Chocolate peanut butter freezer fudge tastes just like the fudge I used to eat when I was little – just without the sugar.
Because of its high fat content, the fudge is incredibly satisfying. You can keep it in the fridge or in the freezer ready for when you feel the need for a tasty, guilt-free pick-me-up. I love to have a freezer full with useful (=prepared) dishes for those days when you are after a quick fix, so that's where my fudge lives. It tastes fantastic frozen as well as thawed, which brings out its full glorious creaminess.
Do you like peanut butter and chocolate as much as I do? Then be sure to check out my sugar free pistachio chocolates and my chocolate peanut nutella.
Sugar Free Londoner
Yields 30 squares
Sugar Free Chocolate Peanut Butter Freezer Fudge
The easiest chocolate peanut butter freezer fudge! This sugar free, finger-licking-good candy has only four ingredients. It's great for those days when you just NEED a treat.
5 minPrep Time
5 minTotal Time
5 based on 1 review(s)
Ingredients
100g grass-fed unsalted butter such as Kerrygold (1/3 cup plus 1 tbsp)
200g peanut butter (3/4 cup)
100g dark chocolate (I used 90% cocoa solids)
2 tbsp powdered erythritol (I used Sukrin Icing)
optional: 1 tsp vanilla essence
Instructions
Melt the butter and chocolate in a pan. You should choose chocolate with at least 85% cocoa solids to minimise the sugar content. I like 90% chocolate.
Stir in the peanut butter and add the sweetener to taste.
Pour into a small container lined with parchment paper.
Place in the freezer for ca 30 minutes until set.
Cut into 30 squares.
Store in either fridge or freezer and be perfectly prepared for the next snack attack!
Notes
The nutritional facts below are for the whole lot. One of 30 squares works out at 80 calories, 7g fat, 0.8 net carbs and 0.7g sugar.
7.6.6
291
https://sugarfreelondoner.com/sugar-free-chocolate-peanut-butter-freezer-fudge/