A decadently creamy low carb chocolate mousse with only 3 ingredients. Perfect for sugar free and keto diets.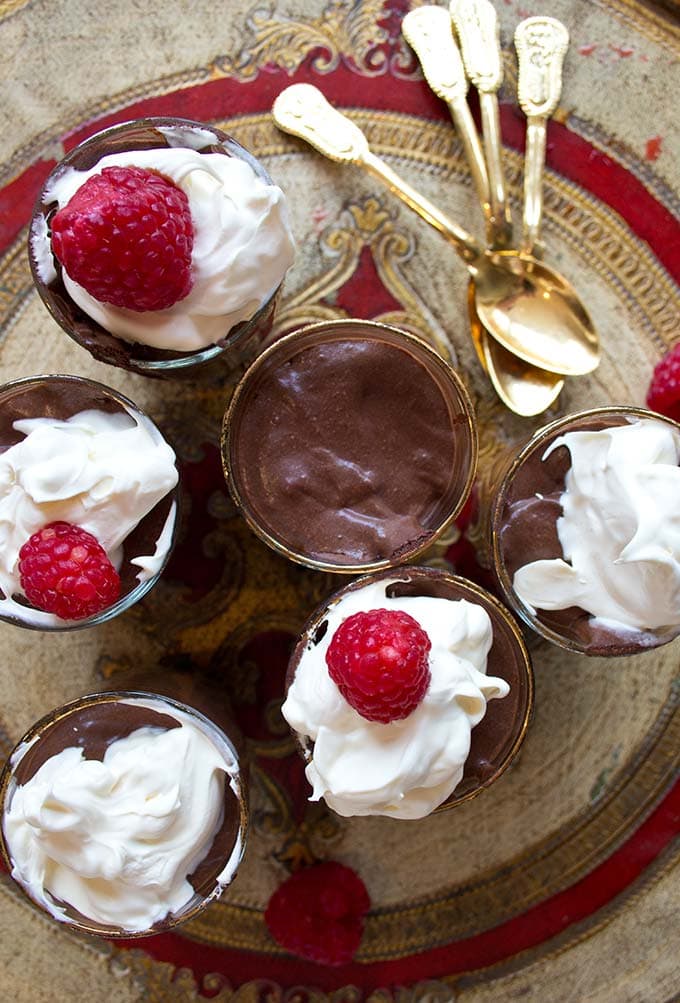 Every once in a while, we all crave a dessert that's...a little special. A dessert that makes your eyes roll back, sends small shivers of joy through your body and urges you to utter a most melodic sigh of satisfaction. A SPECIAL dessert turns a day into a good day, a meal into a great meal and life feels just right. It's like a bath, a back rub and a heart-to-heart with a friend rolled into one.
During summer I'm all about fruity desserts, like this easy strawberry coconut mousse. But when it gets cold, it's got to be something dark, intense and chocolatey.
And what's the king of all chocolate desserts? Of course - chocolate mousse! Low carb chocolate mousse, to be precise 🙂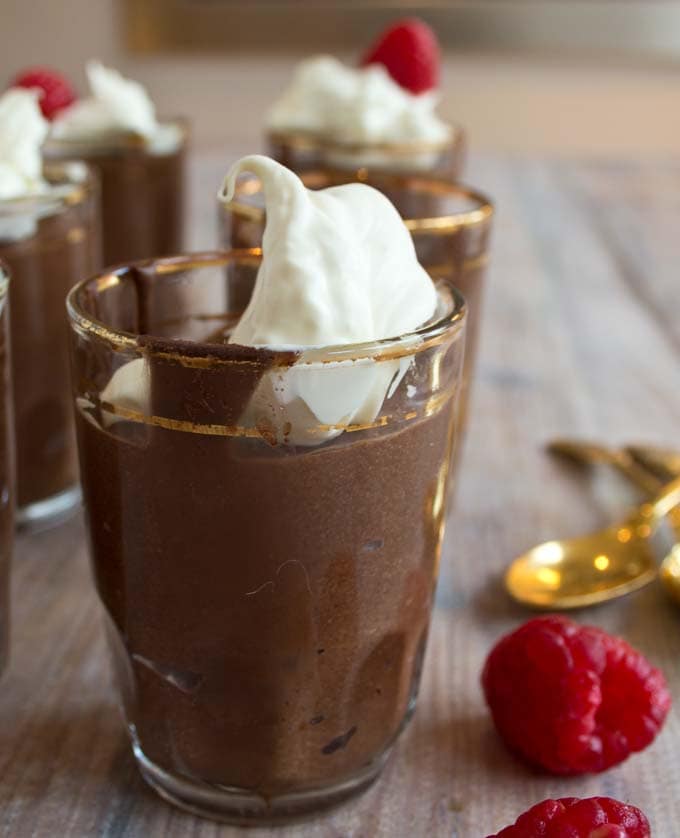 When it comes to recipes, I'm a bit of a traditionalist. That's why I based this sugar free mousse on Elizabeth David's "simple chocolate mousse" from her cooking bible "French Provincial Cooking", first published in 1962.
Most low carb chocolate mousse recipes - and indeed, non-low-carb-mousse recipes, use double/heavy cream as an ingredient. This makes for an easy, but very heavy dessert.
If you're following a low carb diet, you'll be no stranger to cream and would have waved bye-bye to any fear of fat you might have had.
However, if you like the idea of a light yet irresistibly creamy mousse that does not coat your tongue with a greasy film, read on.
David's recipe is so simple that it only requires two ingredients: dark chocolate and eggs. And don't we all know that simple is best when it comes to food!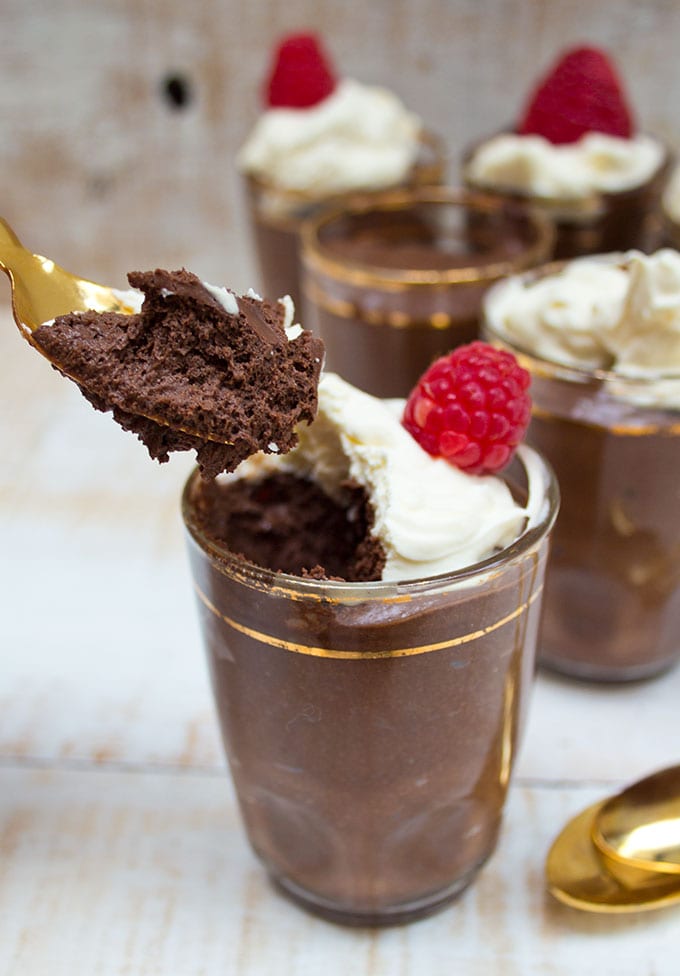 Here's the lowdown on how to whip up this super-easy yet impressive low carb chocolate mousse recipe:
I used unsweetened chocolate with 100% cocoa solids in this recipe and sweetened with Sukrin Fibre Syrup, which is a rich-tasting sugar free sweetener made with a plant fiber called isomalt-oligosaccharide. I like it because I cannot detect any of the aftertaste sugar free sweeteners can have. It is pricey, but does go a long way.
If you do not have a sugar free syrup, you could also use powdered erythritol to add sweetness. I would imagine this would make the end result lighter and fluffier than with the syrup, which gave my chocolate mousse a rich and dense texture.
TOP TIP - taste your mixture before you put it in the fridge to set! We all have a different idea of what perfect sweetness means - do increase the sweetener as required.
If you cannot source unsweetened chocolate, you can also use sugar free chocolate such as Lily's - in this case, omit the extra sweetener.
Do make sure you gently heat the chocolate until it is just liquid. If it gets too hot, it tends to turn grainy and you'll be heading back down to the shops to start all over again.
As this recipe is made with raw egg, definitely use eggs that are organic and really fresh. If you're making the mousse for others, let people know about the ingredients so they can make their own decision on yay or nay.
I've never had a fear of raw eggs and am well-known for tasting my own cookie and cake dough. But this is a call we all need to make for ourselves.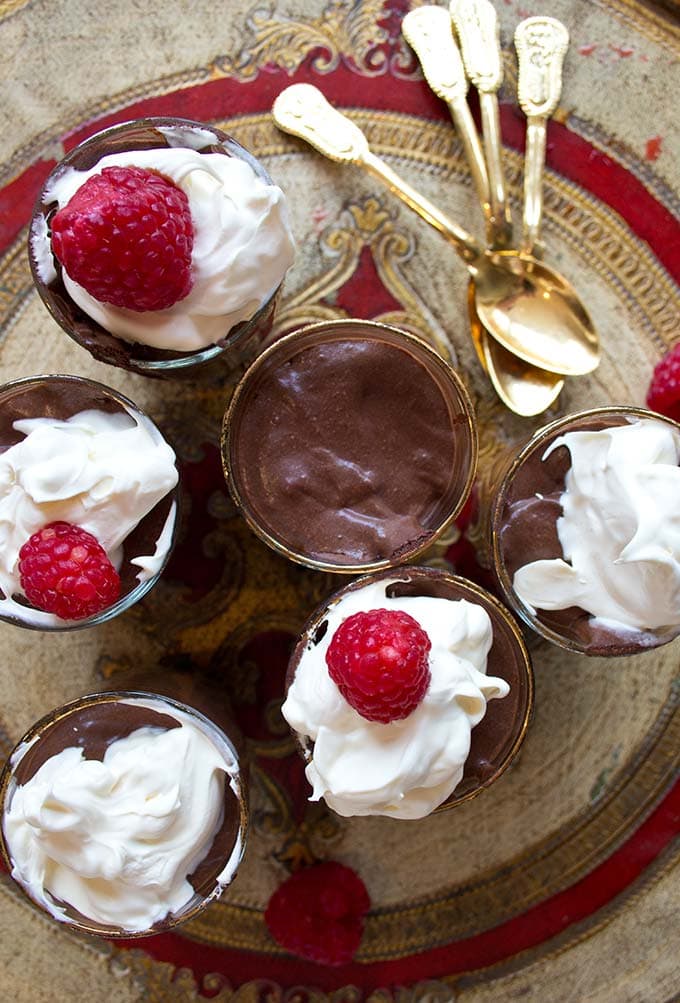 Here's something I'll definitely try out the next time round - turning this low carb chocolate mousse into a souffle by baking it for 6-7 minutes at 200 Celsius. I'll keep you posted...
★Tried this recipe? Give it a star rating below!
★ STAY IN TOUCH on FACEBOOK, PINTEREST and INSTAGRAM for more great food and join my NEWSLETTER for the latest updates and a FREE EBOOK.★
Recipe
Low Carb Chocolate Mousse Recipe (Sugar Free)
from Sugar Free Londoner
A decadently creamy low carb chocolate mousse with only 3 ingredients. Perfect for sugar free and keto diets.
Note: The servings slider only changes the first amount in each line and not any subsequent amounts. Please make your own calculations where necessary.
Instructions
Melt the chocolate in the microwave or in a non-stick pot over a low heat.

While the chocolate cools a bit, separate the eggs and whisk the egg whites until stiff peaks form.

Stir the egg yolks and fibre syrup into the chocolate, then fold in the stiff egg whites.

Spoon the mixture into 6 serving glasses and chill in the fridge until set.

Serve with a dollop of whipped cream.
Notes
If you do not have a fibre syrup, you could also make this recipe with powdered erythritol.
If you feel you'd like your chocolate mousse a bit sweeter, you could add some liquid stevia.
In case you cannot source unsweetened chocolate, you can use either sugar free chocolate, which is often sweetened with stevia, or dark chocolate with a minimum of 85% cocoa solids (which does affect your blood sugar levels and would change the nutrition info). Depending on how sweet the chocolate is, you might not need any additional sweetener. Just taste and adjust to your liking.
Nutrition
Calories:
255
kcal
Total Carbohydrates:
14.8
g
Protein:
9.8
g
Fat:
18.7
g
Saturated Fat:
10.2
g
Polyunsaturated Fat:
0.9
g
Monounsaturated Fat:
1.6
g
Cholesterol:
163
mg
Sodium:
62
mg
Potassium:
60
mg
Fiber:
11.7
g
Sugar:
1
g