Sugar free cookies are my favourite sweet treat. They are simple and quick to make, keep well and are easy to transport. Even better, they taste delicious, come in countless wonderful variations AND have a handy in-built portion control!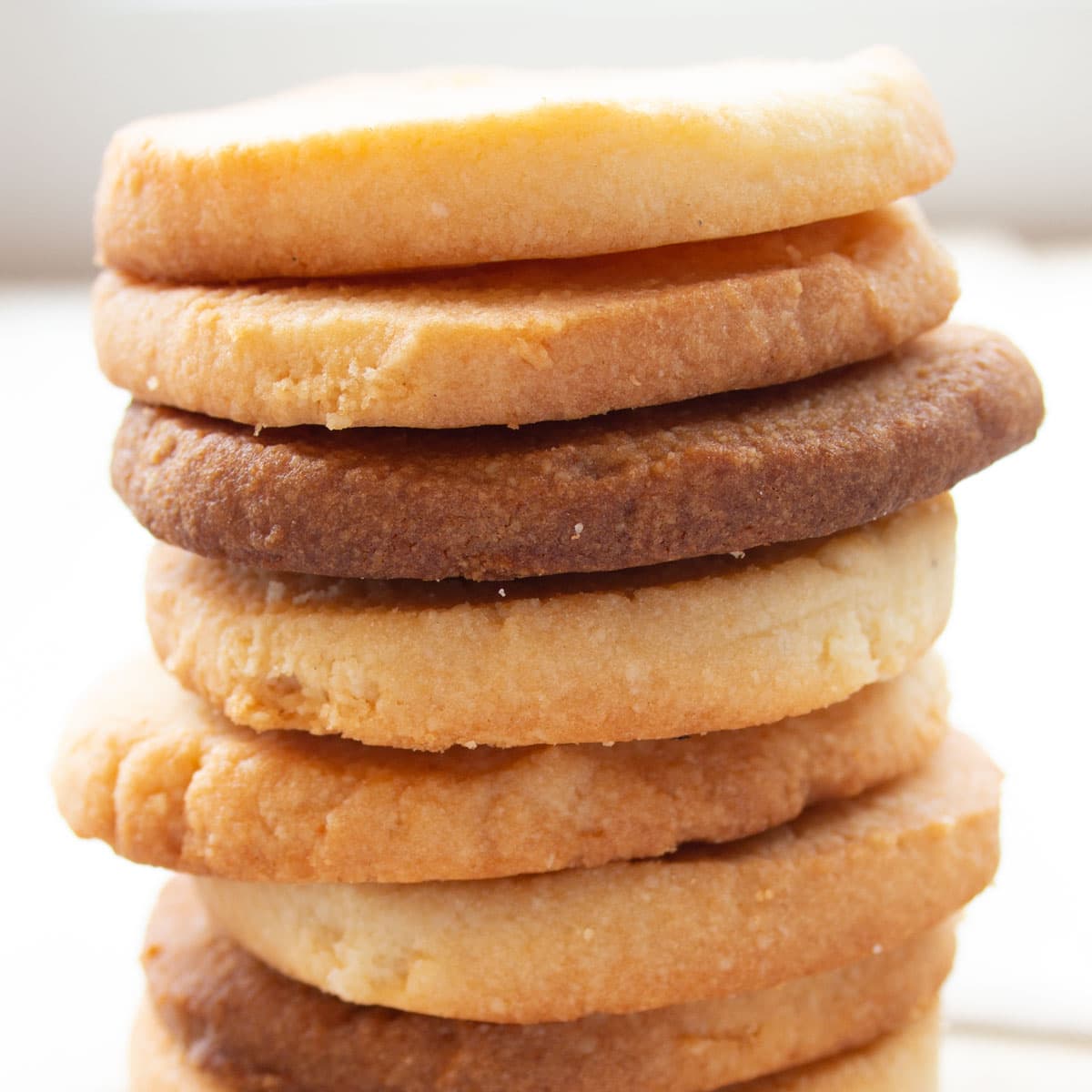 This post answers all questions about how to make the perfect grain free, low carb and keto cookies: which low carb flours to use, the best sweeteners, how to get your cookies crispy or soft, how to make them egg free or dairy free.
I love cookie baking so much that I have written an entire cookbook about it! The keto cookies cookbook includes 35 delicious cookie recipes for all tastes and seasons.
Below, I have gathered together a selection of delicious sugar free cookie recipes. Which one of these gluten free, low carb recipes will you try first?
Jump to:
FAQ
What are the best flours to use?
The most popular low carb flours are almond flour or coconut flour - or a mixture of the tw.. Other nut flours such as hazelnut, pecan or walnut will lend their own interesting flavour notes. Nut free options include sesame flour or sunflower seed flour.
What is the difference between almond meal and almond flour?
Coarse almond flour or almond meal (or ground almonds in the UK) will result in a rustic cookie. Super-fine almond flour is perfect for shortbread-type cookies with a finer texture.
How do you make soft cookies?
Bake them less and make them bigger.
How do you make crispy cookies?
Make them thinner and smaller and bake them longer.
How do you roll out low carb cookie dough?
Roll it out between two sheets of parchment paper and then cool it in the freezer for 15 minutes. This makes cutting out shapes easier.
Which sweetener is best?
Use erythritol for crispy cookies and allulose or xylitol for soft cookies.
Thumbprint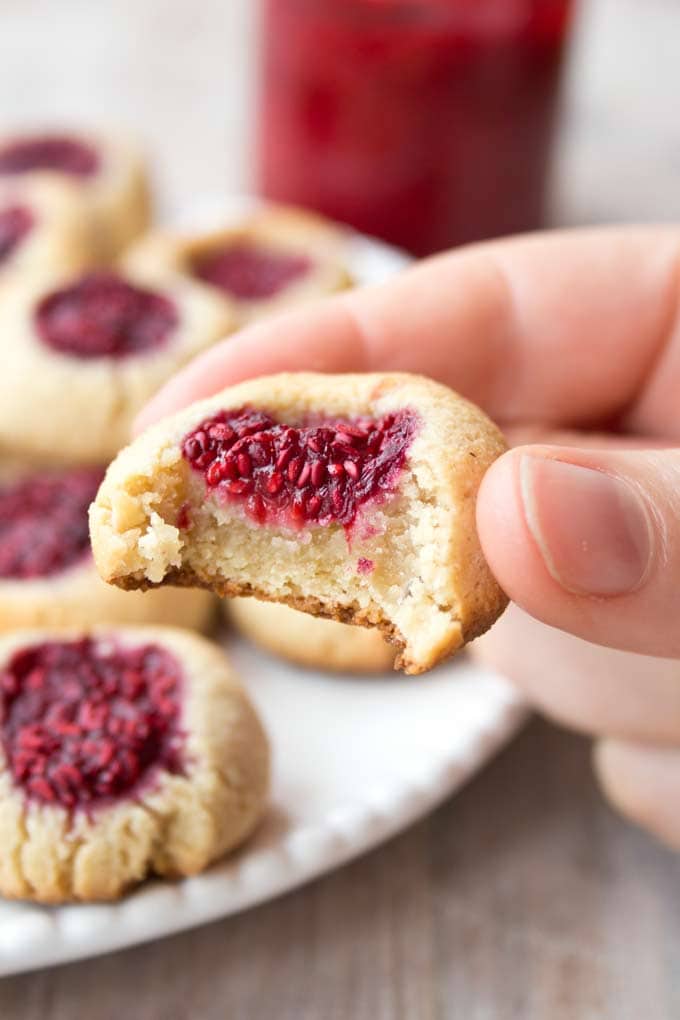 Holiday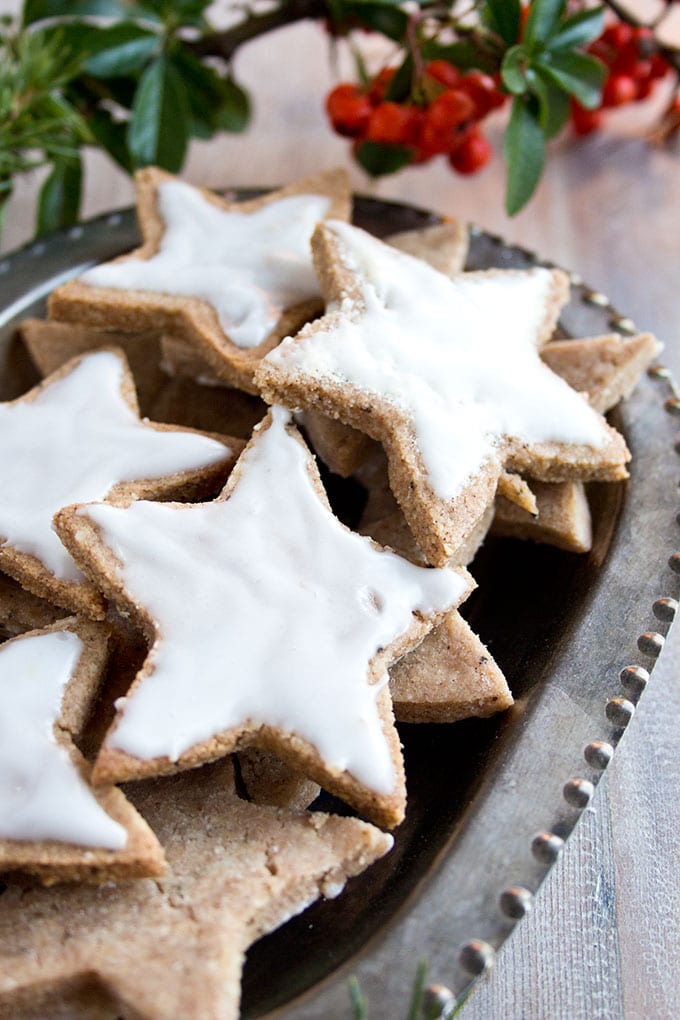 Chocolate Chip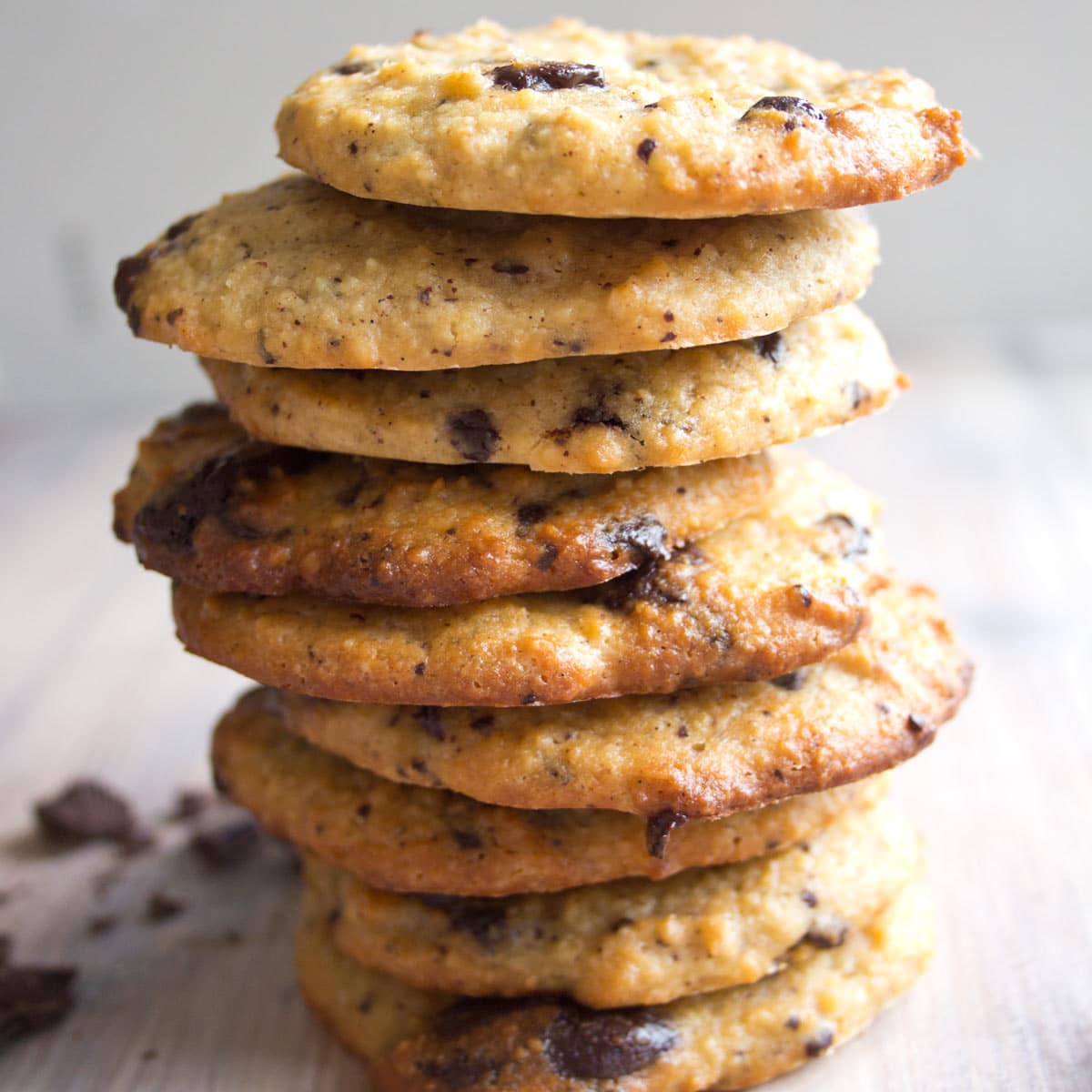 Nutty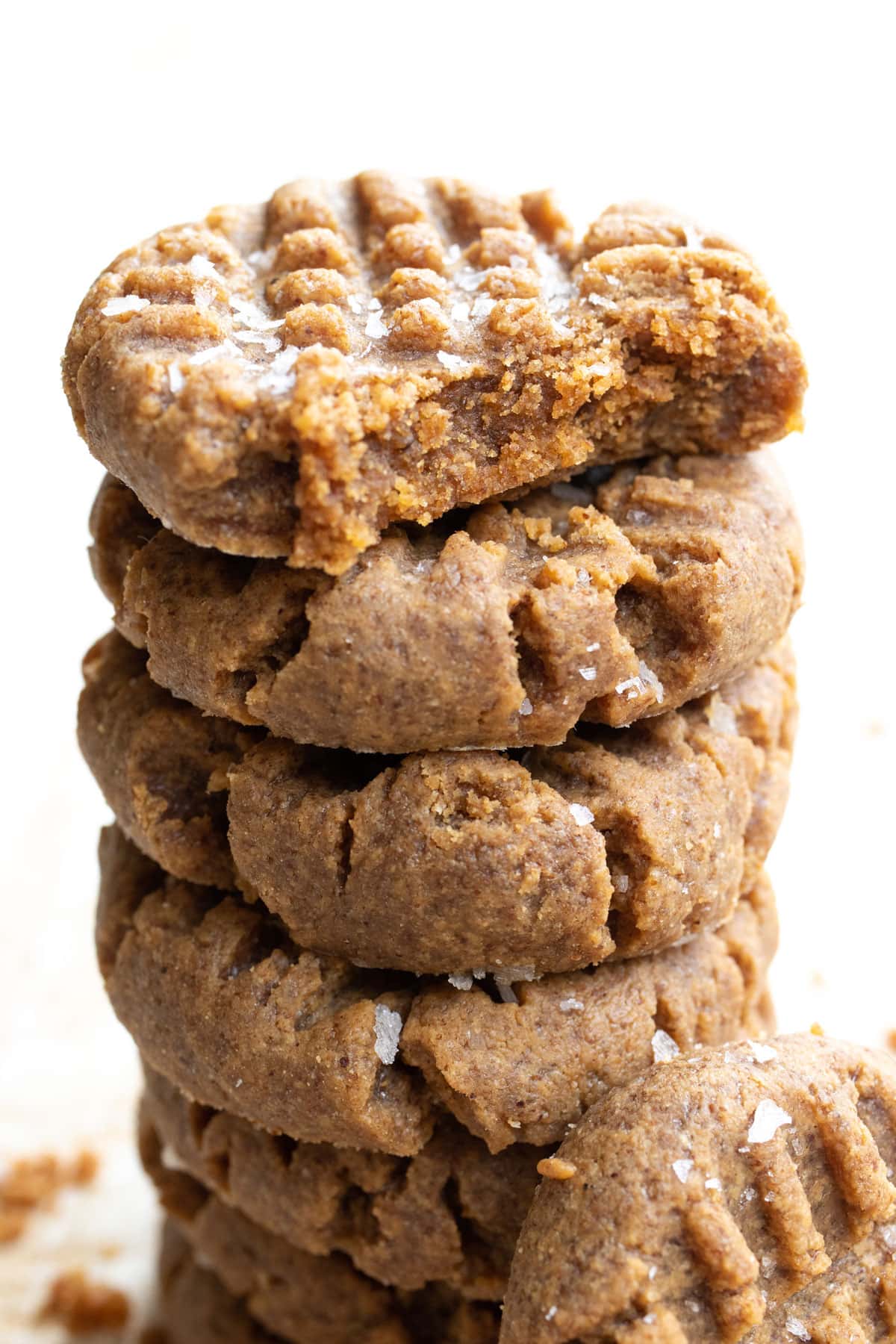 Fruity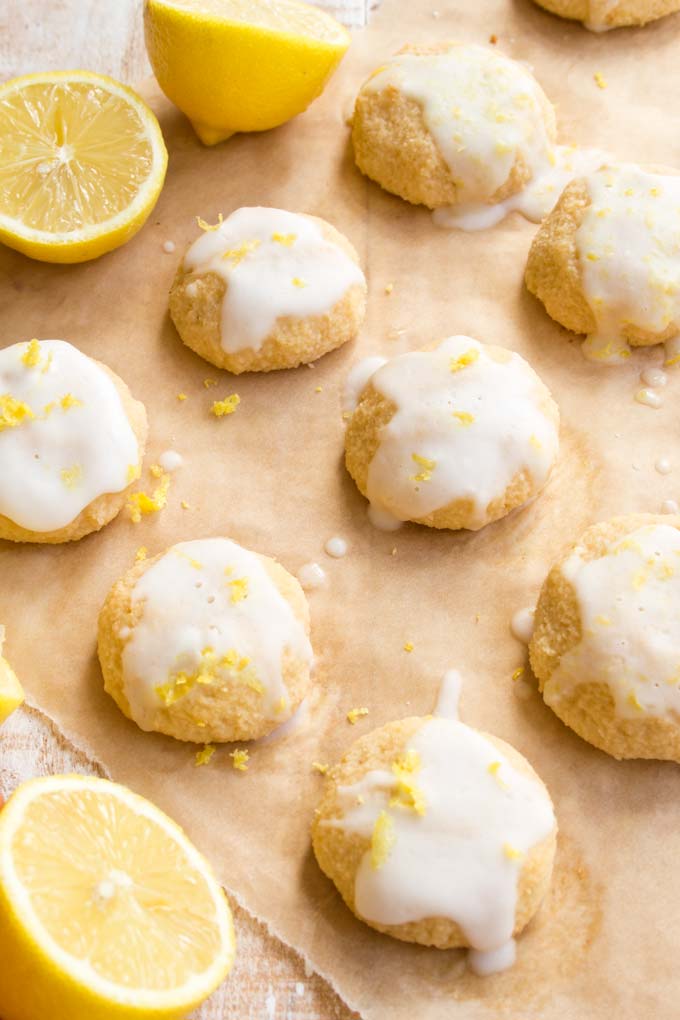 No Bake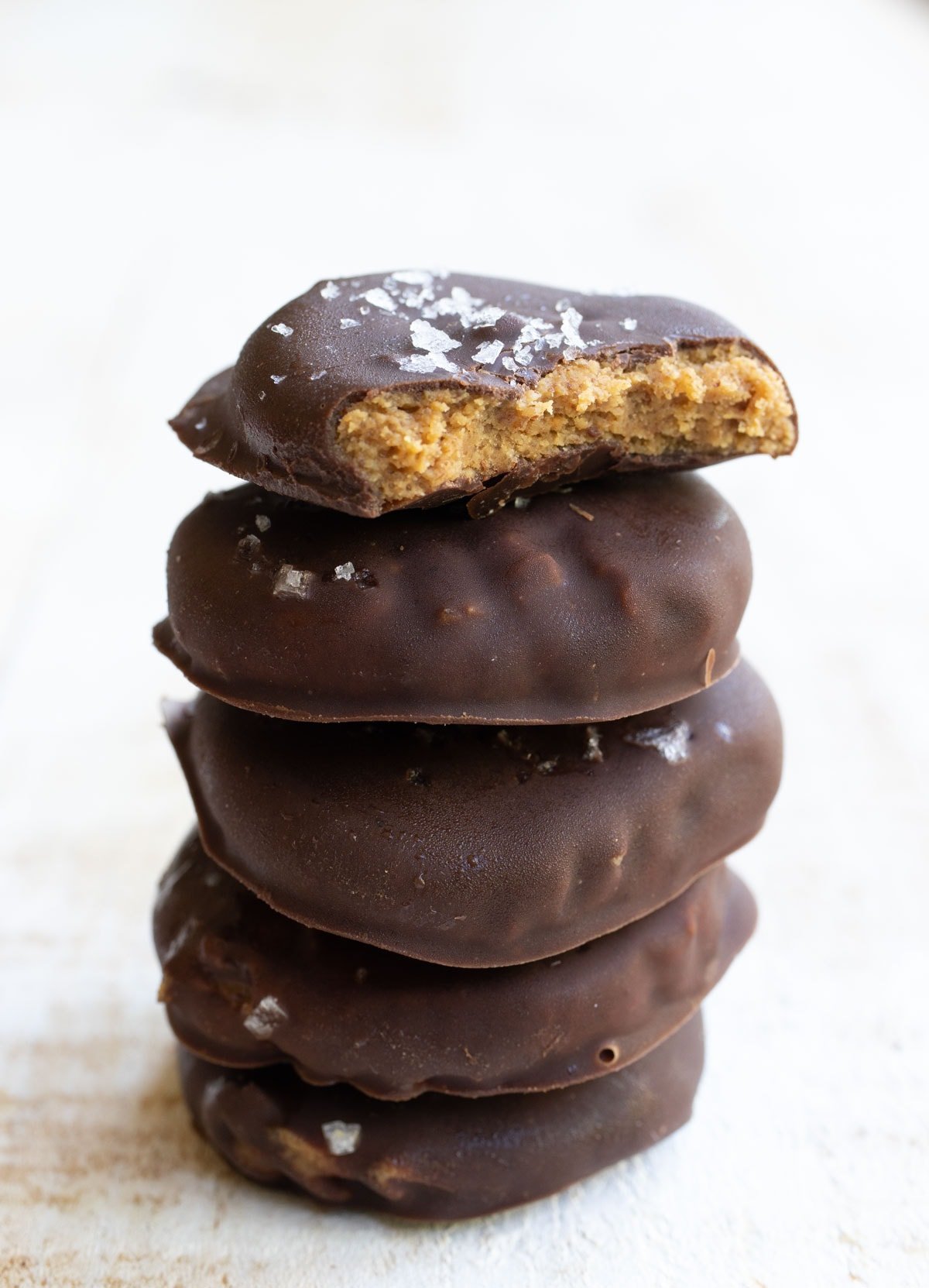 Shortbread
Chocolate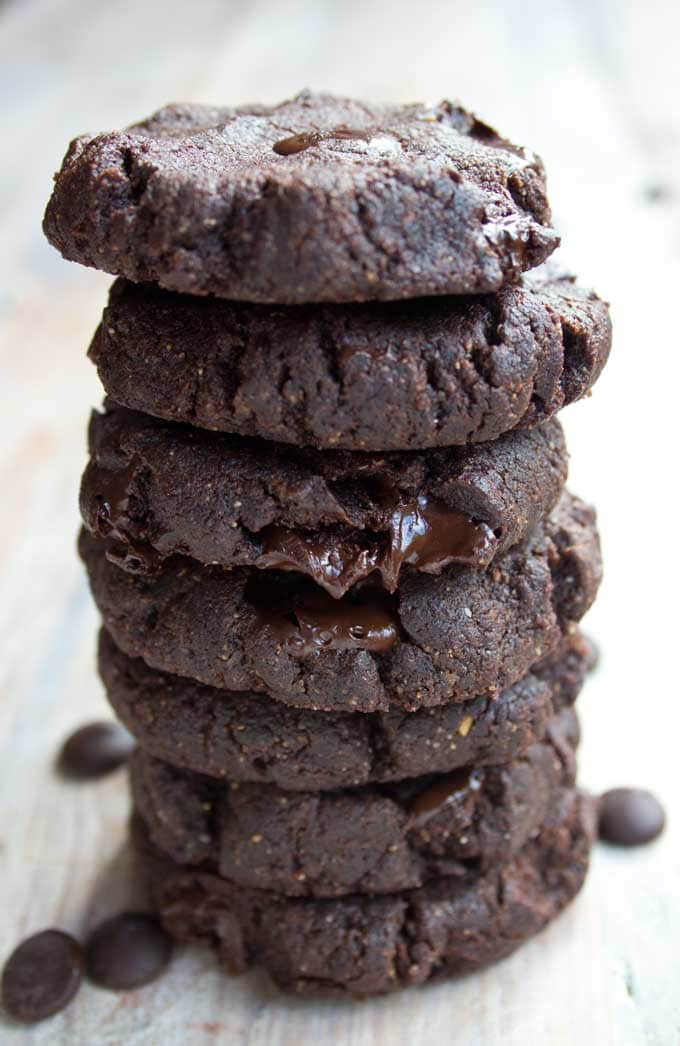 Breakfast