Tasty breadstick alert! These keto cheese straws are perfect for nibbling and dipping. An easy easy grain free snack recipe with only 5 ingredients.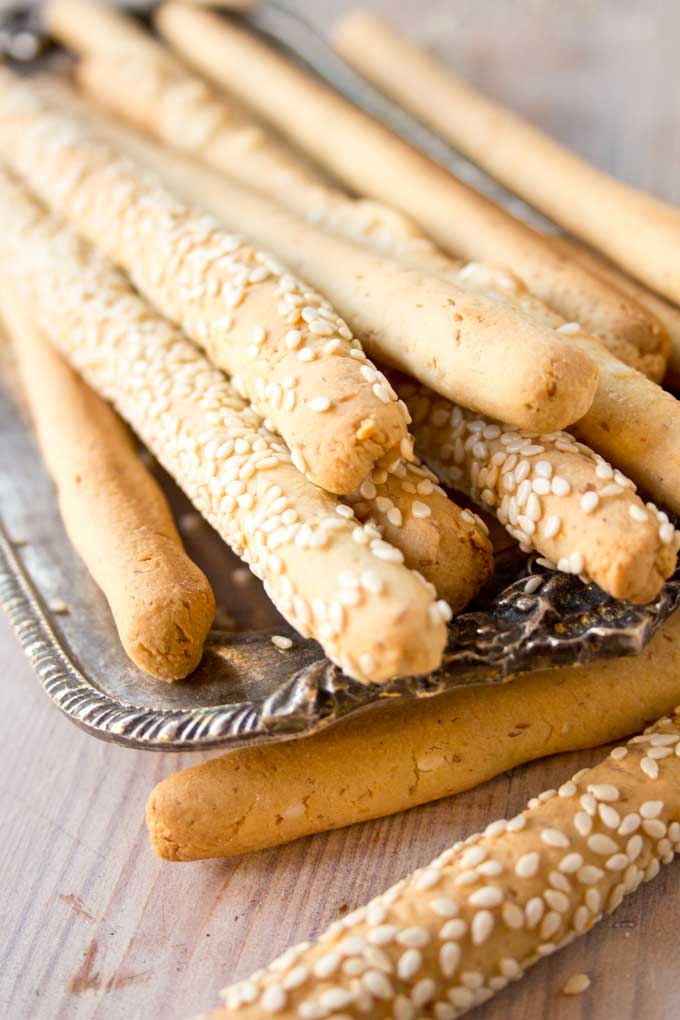 There are two types of cooking.
One type that is necessary, and one that's fun.
The first kind happens most days. I cook because I'm hungry, the kids are hungry, the husband, the house guest, the cat, whichever. This type of meal needs to be easy, quick and fuss-free. It can be enjoyable in its own right, mostly during the 3 minutes I'm eating it or someone bothers to remark that it tastes good. But if I'm honest, sometimes I wish fast food was healthy or we had a private chef. Or at least could all that chopping and preparing be done by someone else. And the washing up, while we're at it.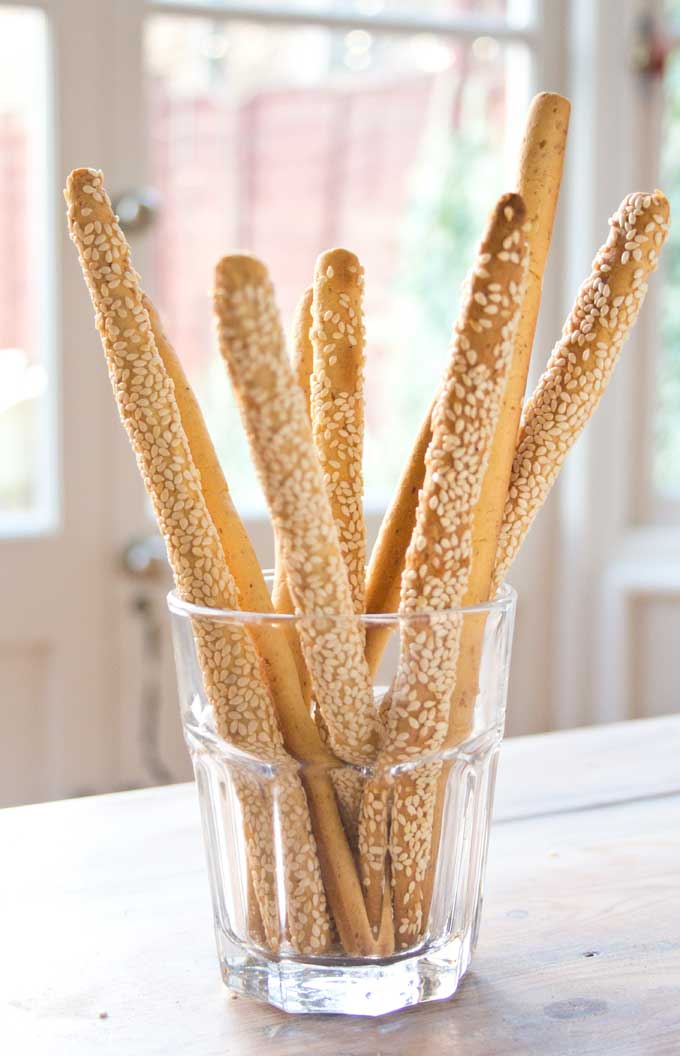 The second kind is a whole different story.
The fun kind of cooking does not necessarily produce food you NEED RIGHT NOW, but boy will it taste good. Fun cooking can take time. But that's the whole point. You're making this food because you want to relax. You're in it for the journey. Making fun food is just as much the main event as eating it.
(Note: some people will never experience this second type. You'll know who I'm talking about. It's the reason they will never read this post but you are.)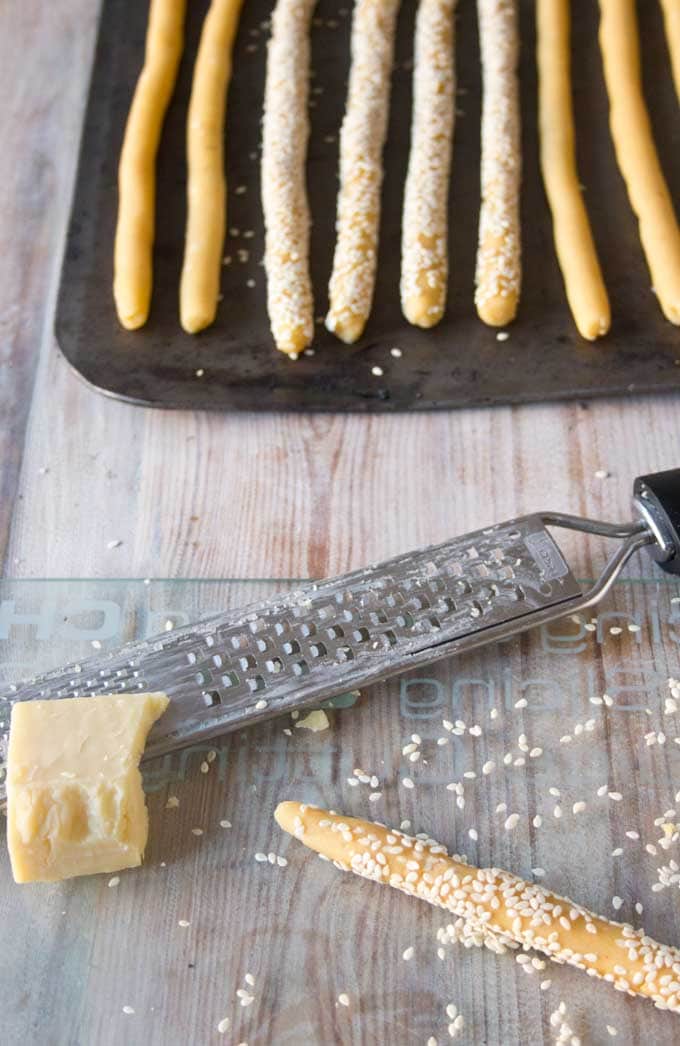 The result of fun cooking, in my personal experience, is NEVER a casserole and most of the time a dessert.
But.
There are a few rare species of savoury "fun cooking" recipes. Like these keto pretzels. Or these low carb pizza bites.
And like these low carb cheese straws.
If you've been missing bread sticks, this recipe will make you feel like you're in heaven.
Low carb cheese straws are...
crunchy
cheesey
made with almond flour, so nice and substantial
perfect for dipping
very handsome in a glass on the table
easy to customise! you could add garlic powder, herbs such as rosemary or thyme, paprika or roll them in poppy seeds.
The one thing about these low carb cheese straws is that you have to ENJOY MAKING THEM.
There is kneading involved, so the cheese and the almond flour are properly mixed. You need to take your time rolling the straws - if you do this too quickly, they might break.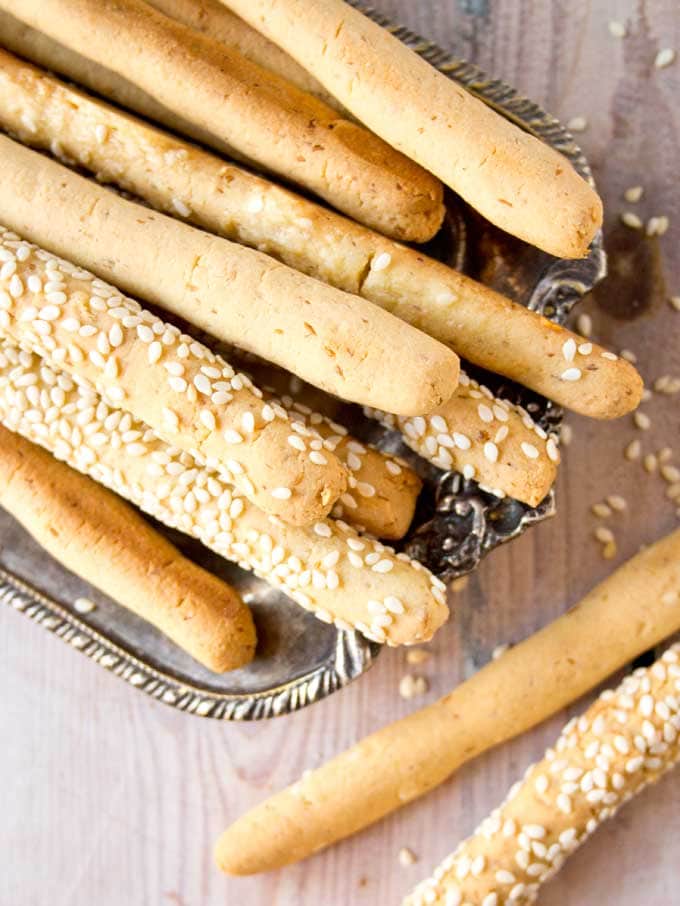 So. Put on some music. Get in the zone. Pour a cup of tea or a glass of wine. Don't make low carb cheese straws because you are hungry. Make them because you know you'll love them. Because they look pretty. And because right now, you'd like to relax with some FUN COOKING.
This post contains Amazon Affiliate links. If you click on one of these links, I may earn a small commission which helps me with the running costs of the site. Thank you for supporting Sugar Free Londoner.
Recipe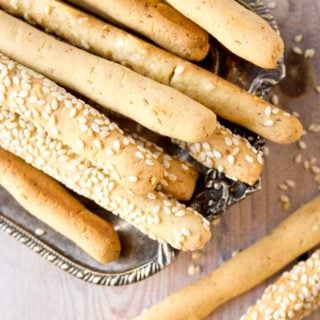 Low Carb Cheese Straws (Cheddar Breadsticks)
from Sugar Free Londoner
Tasty breadstick alert! These low carb cheese straws are perfect for nibbling and dipping. An easy easy grain free snack recipe with only 5 ingredients.
Note: The servings slider only changes the first amount in each line and not any subsequent amounts. Please make your own calculations where necessary.
Ingredients
1

cup

almond flour

(100g)

1 ½

cups

mature cheddar cheese, finely hand grated

(5.3 ounces/150g)

1

teaspoon

psyllium husk

1

egg

2 ½

tablespoon

olive oil

optional: sesame seeds
Instructions
Preheat oven to 180 Celsius / 356 Fahrenheit

Grate cheddar. It should be grated as finely as possible. Shop-bought ready-grated cheddar does not work.

Mix cheddar, almond flour and psyllium husk in a bowl.

Add egg and oil. Mix first with a fork until you get a crumbly consistency. Then knead until the dough is smooth and you cannot see any cheesy bits.

Roll the dough into sticks. Mine weighed ca 20g each and were about 15 cm long. If you wish, roll the sticks in sesame seeds. The thinner you can get them, the crunchier they'll be!

Bake for ca 17-20 minutes or until lightly browned.

Let cool before serving.
Notes
If you can, weigh your ingredients. Finely grated cheese is very fluffy, so no 2 people will end up with exactly the same amount if you measure by volume. If you're using cups, pack the cheese slightly.
I also recommend using a grater for hard cheese such as parmesan, like the one I used in the picture. If you grate larger pieces, it'll take you longer to get a smooth dough.
Be patient! If you roll your sticks too fast, they can break. Take your time and enjoy the journey 🙂
The cheese straws are a little soft when they come out of the oven. They firm up and get a nice crunch when they cool down. The thinner you roll the straws (and the more you brown them) the crunchier they'll become.
The psyllium husk acts as a binder. You can make this recipe without, but your dough will be more crumbly. You could try replacing it with a pinch of xanthan gum or a bit of flax seed.
Nutrition
Calories:
104
kcal
Total Carbohydrates:
1.7
g
Protein:
4.2
g
Fat:
9.4
g
Saturated Fat:
2.7
g
Polyunsaturated Fat:
0.4
g
Monounsaturated Fat:
2.9
g
Cholesterol:
20
mg
Sodium:
62
mg
Potassium:
13.1
mg
Fiber:
0.8
g
Sugar:
0.3
g