Check out these fun & healthy Halloween treats by low carb food bloggers!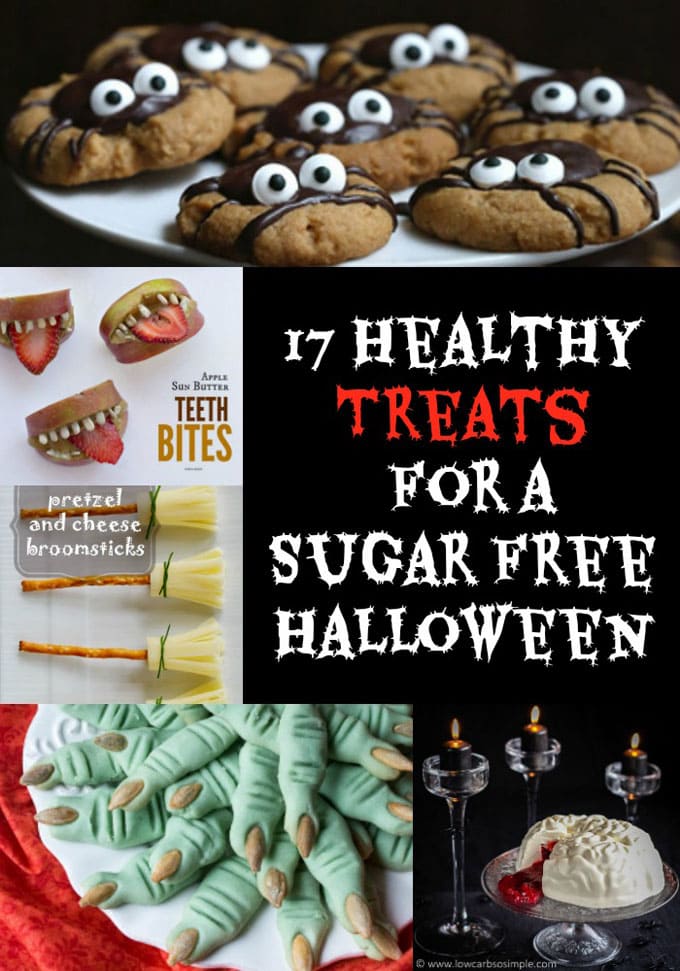 Halloween is near, the yearly sugar fest that is only matched by Easter and Christmas. It's a treat or treat bonanza, with a big payday for retailers and families stocking up on cheap candy weeks ahead as if their lives depend on it. Newsflash: Stores do not run out of sweets! And we all know what happens to a stash of goodies at home. It mysteriously shrinks over time 🙂
Roaming the streets dressed up as zombies and ghosts while collecting bucketfuls of sweets is one of the great pleasures of childhood. I wouldn't dream of suggesting you should forbid your children to join in or take away their bounty.
It's best to take a deep breath and remind yourself that it is more important to reduce sugar consumption throughout the whole year rather than focusing all attention on one single day.
Here's an idea for you: Why not throw your own sugar free party with healthy Halloween treats? Simply crowd out the junk with healthy Halloween candy, sweets and savoury treats that children and adults will love.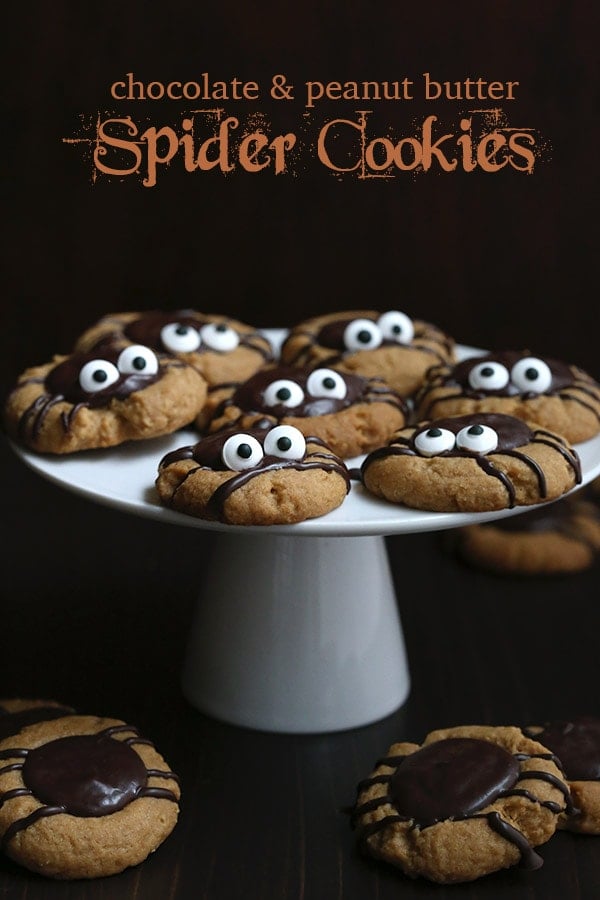 How adorable are these little guys? I almost want one as a pet. These easy gluten free thumbprint cookies are made with a good measure of peanut butter, which makes them deliciously soft. The filling is a rich sugar-free chocolate ganache. Finger-licking goodness!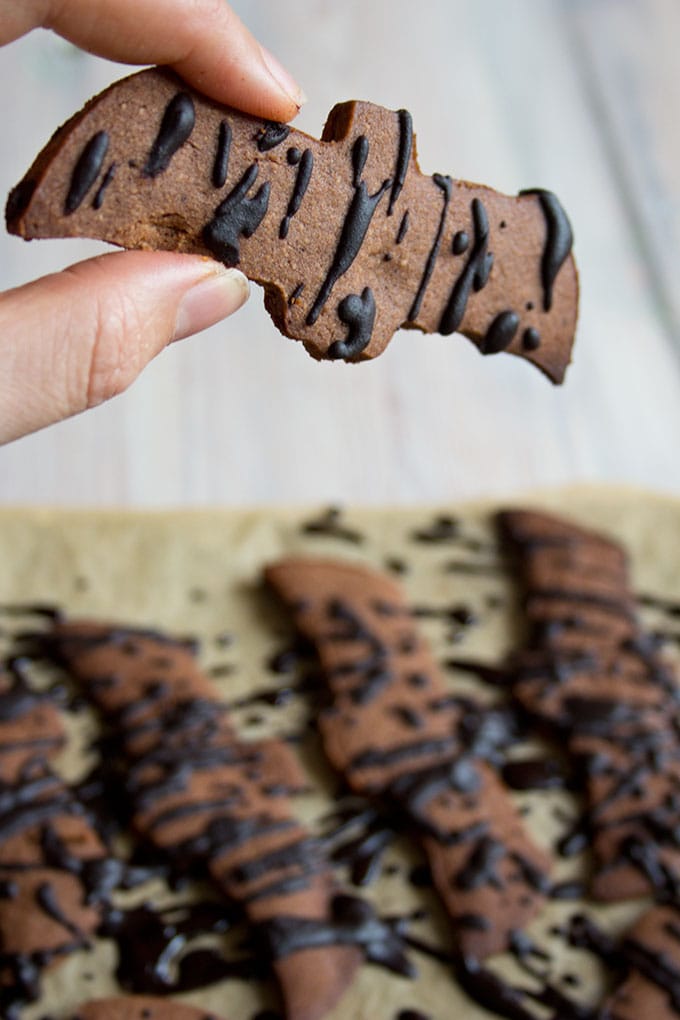 Halloween is probably the only time of year you'd consider eating a bat. So you better make sure it tastes dastardly divine. These chocolate cut-out cookies are sugar free, grain free and drizzled with a dark chocolate glaze.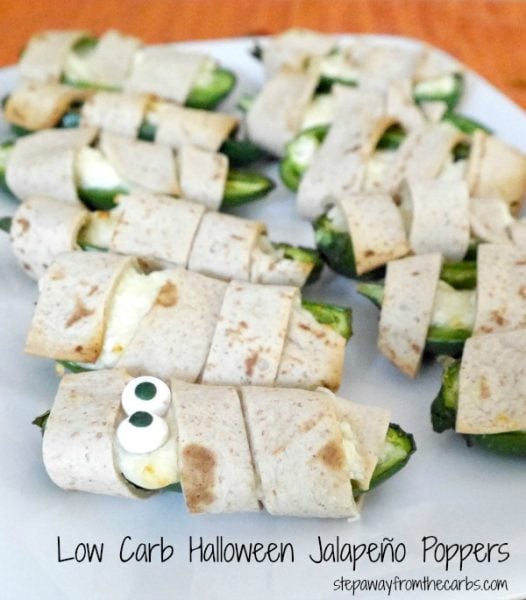 A fun healthy Halloween snack for your party! Would you dare eating one of these spooky jalapeño mummies?
A fabulously rich and creamy treat that will satisfy even the strongest sweet craving. For a healthy Halloween party buffet, cut into small squares and eat with toothpicks to keep your vampire hands clean.
Apple Sunbutter Teeth Bites by Fork and Beans
You think apples aren't scary? Think again. In this crafty creation it's the sunflower seed teeth and a red strawberry tongue that transform a harmless sliced apple into a truly terrifying healthy Halloween snack.
Halloween treats don't have to be sweet to be sweet. Your kids will love these cheesy broomsticks!
Almond and coconut flour are the base of these gluten free pumpkin spiced cookies - bite-sized morsels that won't give you a sugar rush.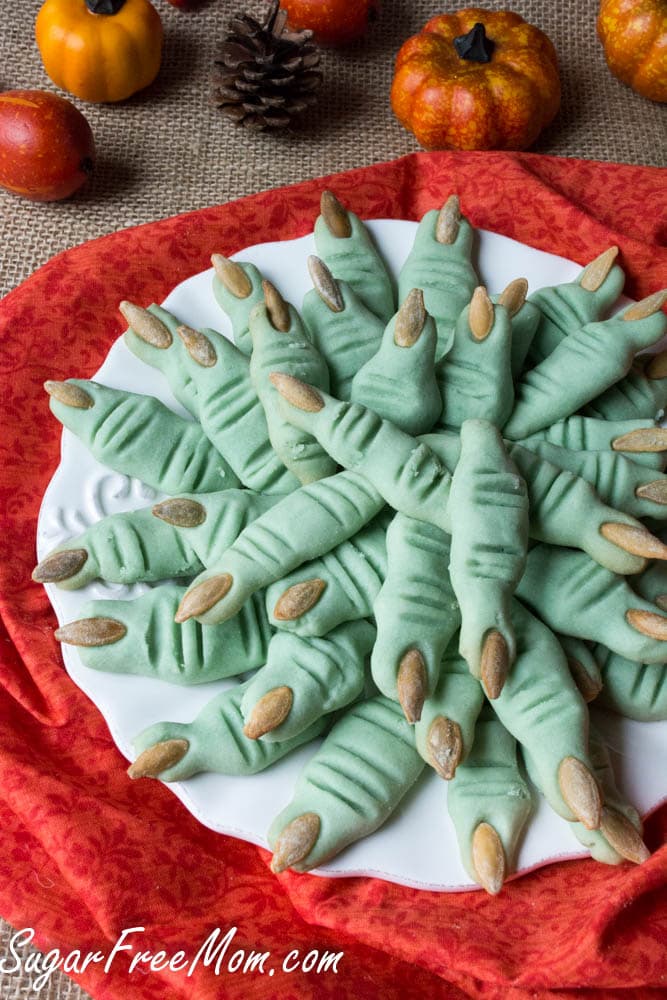 With their icky green colouring and pointy pumpkin seed nails these sugar free cookies are perfect healthy Halloween party food!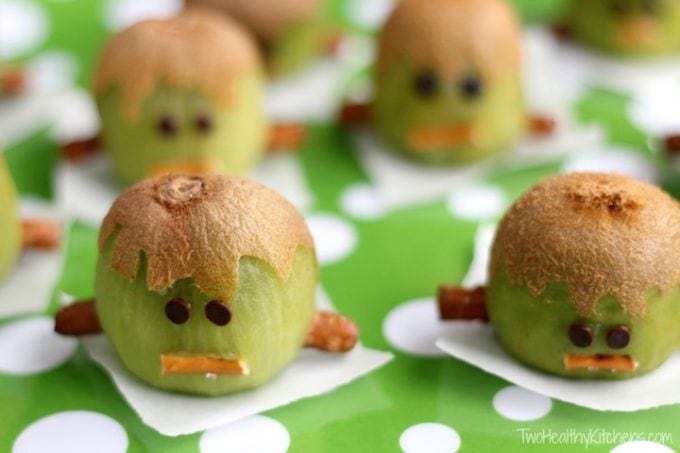 How adorable is this Halloween fruit idea? In this great little craft project you turn a Kiwi into a cute mini-Frankenstein - the hairstyle is up to you!

This would be the crowning gory glory of any sugar free Halloween party: a wiggly vanilla gelatine brain filled with sugar free strawberry jam. What a bloody brilliant idea.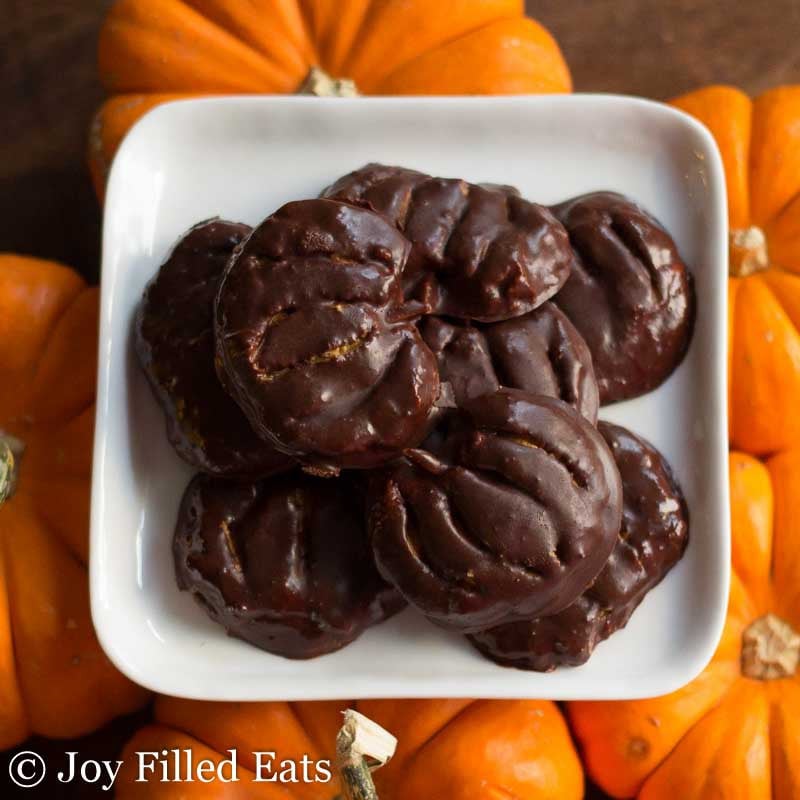 The combination of peanut butter and chocolate is always irresistible: these sugar free pumpkin-shaped candies are the perfect healthy Halloween party food.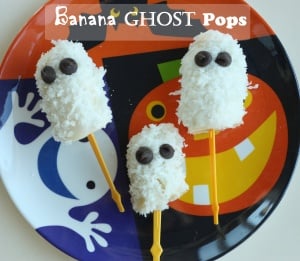 The base for this healthy Halloween treat is frozen banana. The recipe is so easy that even small children will enjoy helping you assemble them. Let me warn you now: They are not going to want to share. Make a double portion to ensure you don't miss out on biting the head off your very own ghost.
Get ready for some serious autumn flavours: These low carb and sugar free truffles have a soft pumpkin ganache centre. Decorate with some plastic spiders or flies to sufficiently disgust your Halloween party guests.
Who needs the real deal when you can have a homemade Snickers bar that is sweet without sending your blood sugar sky-high?
If you've got some Halloween-themed cookie cutters lying around, try out this snack idea: homemade cinnamon-spiced sweet tortilla chips. Crunchy, buttery and perfect for a completely sugar free Halloween. Enjoy!