These keto savoury muffins are for all Marmite lovers out there! They are delicious almond flour cheese muffins with a buttery marmite topping. Great as a low carb breakfast or as a grab and go keto friendly snack.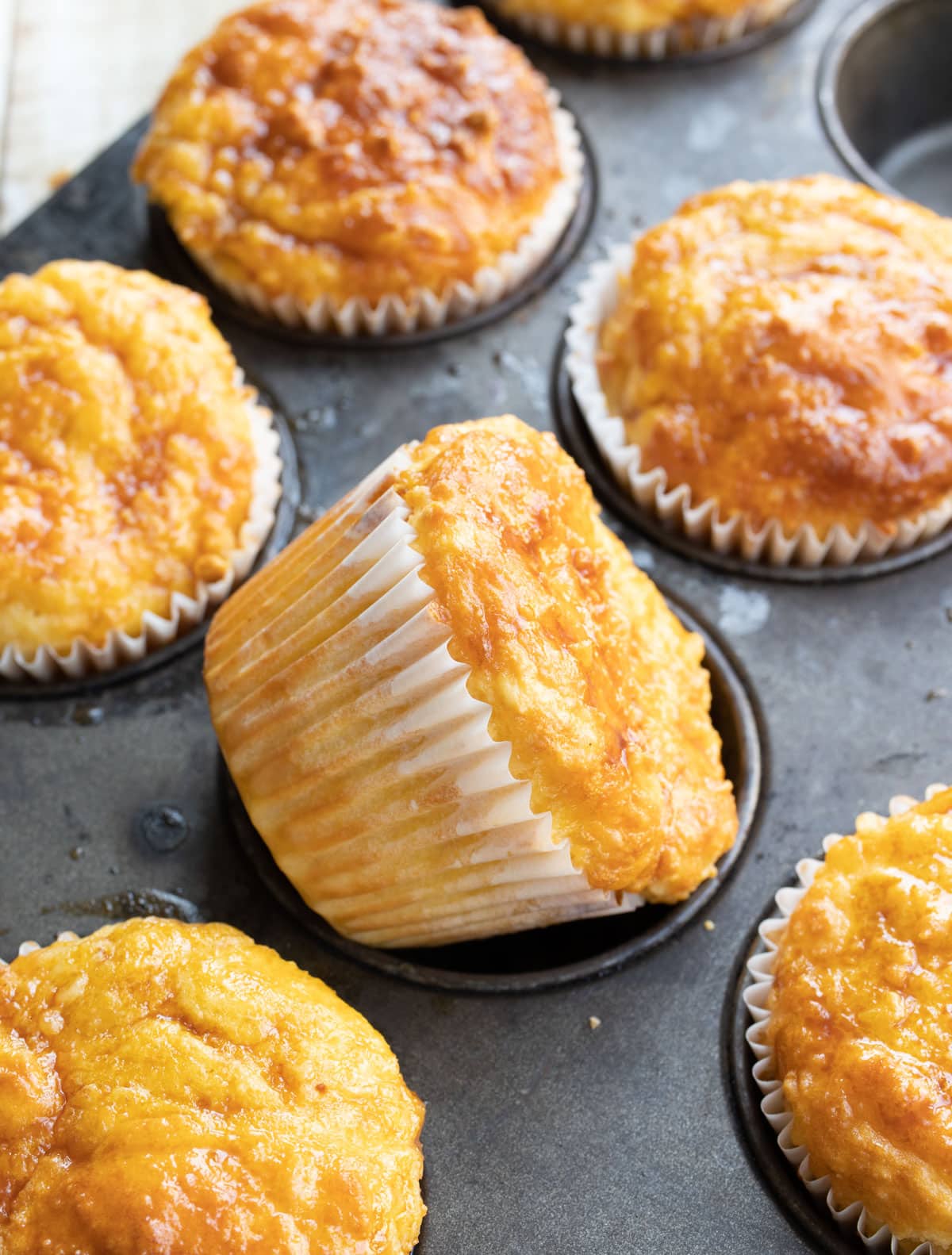 Who says muffins have to be sweet? These marmite muffins are so tasty, you're going to want to come back for seconds. Plus, they are only 3.2g net carbs!
I've been eating them for breakfast over the last couple of days, and my teenagers have been taking them to school for snack time. Next time I'm going to make a double batch because I wish they had lasted longer!
Before we get to the recipe, let's cover the basics.
What is marmite?
Marmite is a sticky, dark brown yeast extract that was invented in the UK by a German scientist called Justus von Liebig in 1902.
Of course, Marmite is a brand name. In Germany you can buy something called Vitam-R that tastes exactly the same. And in the US and in Australia you have products called Vegex and Vegemite respectively.
You need to know that Marmite is not gluten free. It is not suitable for celiacs.
What does marmite taste like?
Marmite tastes salty, yeasty and a bit like soy sauce. It is very concentrated and intense and a little goes a long way.
Basically, some people love it and some people hate it!
I couldn't eat it every day, but I do love it on toasted, generously buttered low carb bread. And on these marmite cheese muffins!
Ingredients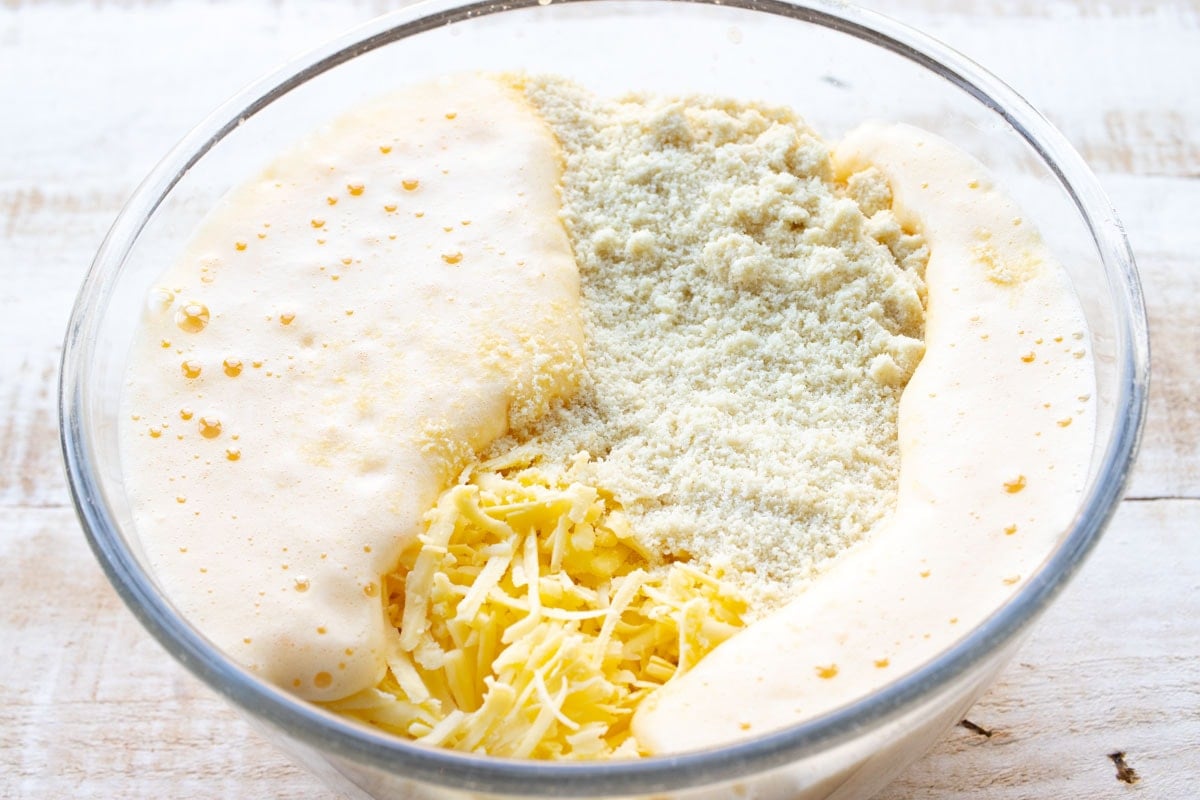 Here is what you need to make this keto savoury muffins recipe:
Muffin batter:
eggs
almond flour - I used ground almonds, which is equivalent to regular almond flour. Super fine almond flour should work as well.
strong cheddar cheese
yoghurt - natural, plain
baking powder
garlic powder and onion powder
Topping:
I first considered adding marmite into the muffin batter as well. However, since the muffins are already salty and flavoursome because of the cheese, I decided to glaze them with the marmite and butter mix instead.
The result = amazing.
How to make low carb cheese and marmite muffins
It's super easy!
You simply blend the eggs until very fluffy, then add the rest of the ingredients and mix until smooth.
Fill the mixture into a muffin pan lined with paper cups and bake until golden on top. They rise nicely!
Once your savoury keto muffins are done, melt butter and stir in the Marmite. Prick holes into the muffins using a skewer or toothpick, then brush the marmite glaze over the muffins.
The glaze firms up a little as it cools, but stays a little sticky.
See how lovely and fluffy they are on the inside?
Recipe variations
Use different cheese: Instead of strong cheddar, you could use Gouda, Monterey Jack or even Emmental or gruyere.
Marmite in the batter: Be sure to use a less salty cheese to balance the flavour. I would not use more than 2 teaspoons of marmite in total.
Add vegetables: It's possible to add raw chopped vegetables to the muffin batter. Think broccoli, red onions, cauliflower or peppers.
Nut free: Use a mix of sesame flour and sunflower seed flour to keep these muffins low carb yet nut free.
Dairy free: Choose a dairy free cheese alternative and coconut yoghurt instead of yoghurt.
More oompf: Add a teaspoon of mustard to the batter.
No marmite: If you're getting cold feet, simply omit the glaze and you've got keto cheese muffins!
Storage
You can store cheese and marmite muffins up to 5 days in the fridge or 3 months in the freezer.
More keto muffins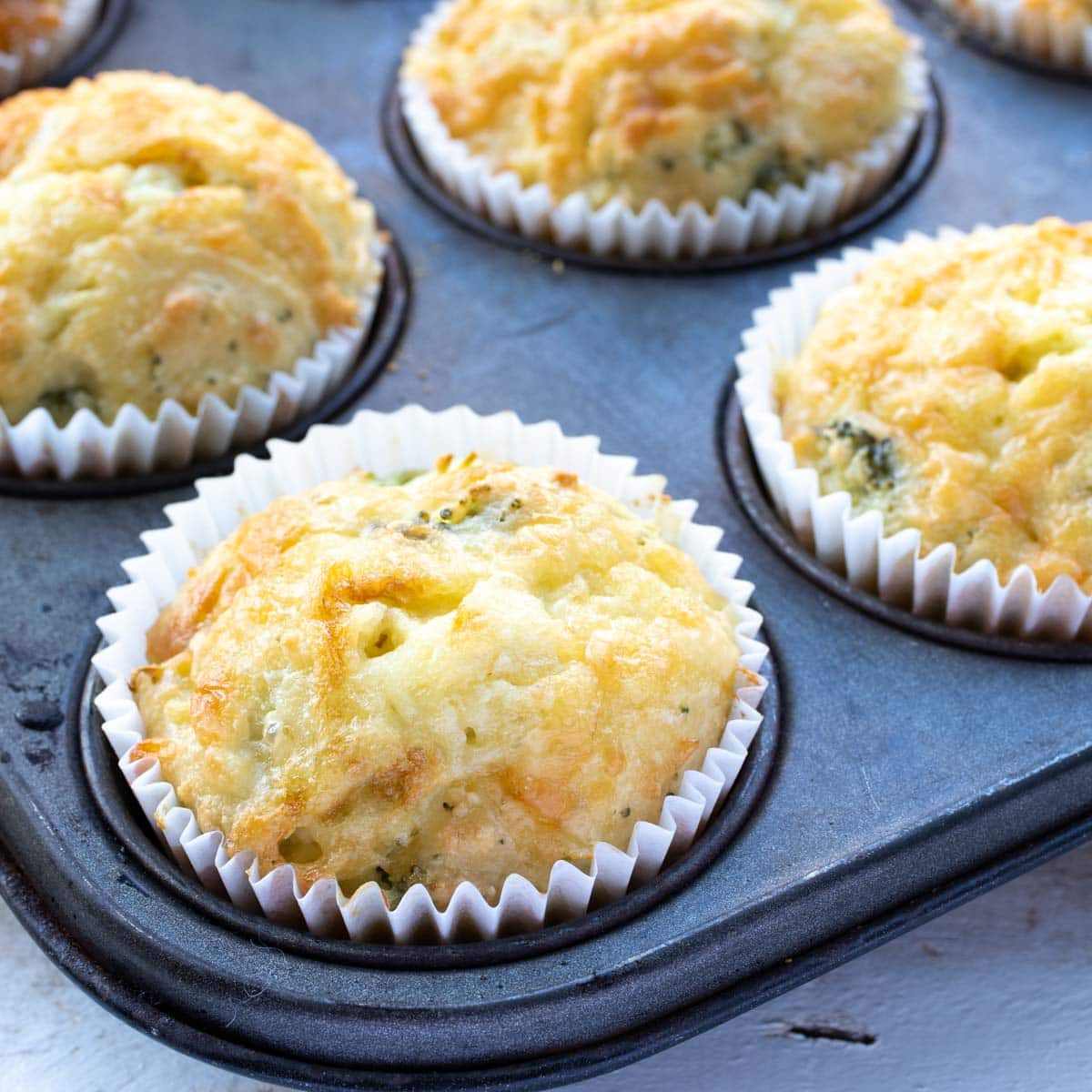 These broccoli muffins are the original keto savoury muffins on my website!
Low carb zucchini muffins made with coconut flour.
These 1 minute English muffins taste amazing spread with butter and marmite!
Tried this recipe? Give it a star rating below!
★ STAY IN TOUCH on FACEBOOK, PINTEREST and INSTAGRAM  for more great food and join my NEWSLETTER for the latest updates and a FREE EBOOK.★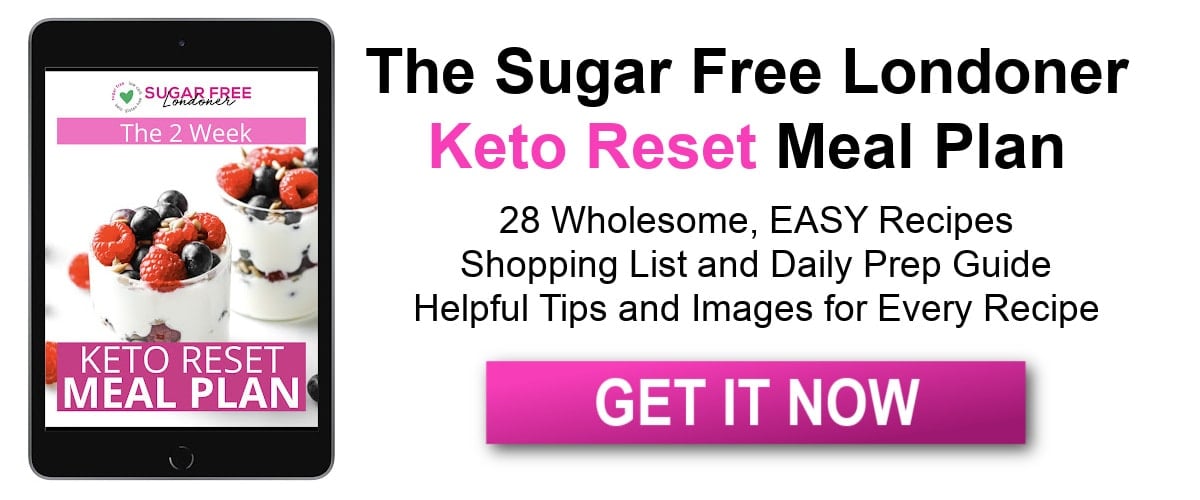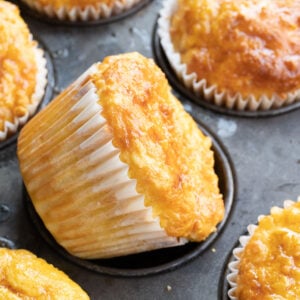 Keto Cheese and Marmite Muffins
from Sugar Free Londoner
Easy, cheesy keto savoury muffins with a marmite glaze! My almond flour cheese and marmite muffins are super fluffy and seriously satisfying. Yes, they may turn you into a marmite connoisseur!
Note: The servings slider only changes the first amount in each line and not any subsequent amounts. Please make your own calculations where necessary. ***As an Amazon Associate I earn from qualifying purchases.
Equipment
muffin pan and paper cups
Ingredients
Glaze
1.5

tablespoon

butter

melted

1

teaspoon

marmite
Instructions
Preheat the oven to 180C /350F electric or 160 C / 320F fan assisted. Line a muffin pan with paper cups (or grease a silicone muffin mould).

Blend the eggs in a food processor or with an electric mixer until frothy and double in size (around 2 minutes).

Add the almond flour, grated cheddar, yoghurt, baking powder, garlic powder and onion powder and blend until well-combined.

Fill the batter into 8 paper cups and bake for 25-30 minutes or until a skewer inserted comes out clean. If necessary, cover loosely with aluminium paper during the last 5 minutes of baking to prevent excessive browning.

Once the muffins are out of the oven, make the glaze: Melt the butter and stir in the marmite.

Using a skewer or toothpick, poke holes all over the muffins. Then, brush over the marmite glaze. Leave to cool down or enjoy straight away!
Notes
3.2g net carbs per muffin. Makes 8 muffins. 
I actually made 7 muffins and found that the batter spilled over the tops. Therefore, I recommend making 8 muffins to avoid this. 
The cheddar was pre-shredded. If you grate it yourself, measure in weight rather than cups to have a more accurate result. 
Store in the fridge for up to 5 days or freeze for up to 3 months. 
See the post for recipe variations. 
Nutrition
Calories:
270
kcal
Total Carbohydrates:
5.1
g
Protein:
12.9
g
Fat:
22.8
g
Saturated Fat:
7.7
g
Fiber:
1.9
g
Sugar:
1.4
g
This post contains affiliate links. If you click on one of these links and purchase a product, I may earn a small commission, at no extra cost to you. Thank you for supporting Sugar Free Londoner.