A classic Italian starter with a serious wow factor: Prosciutto wrapped mozzarella parcels are a top-notch keto appetiser. I've topped them with a black olive tapenade for extra flavour.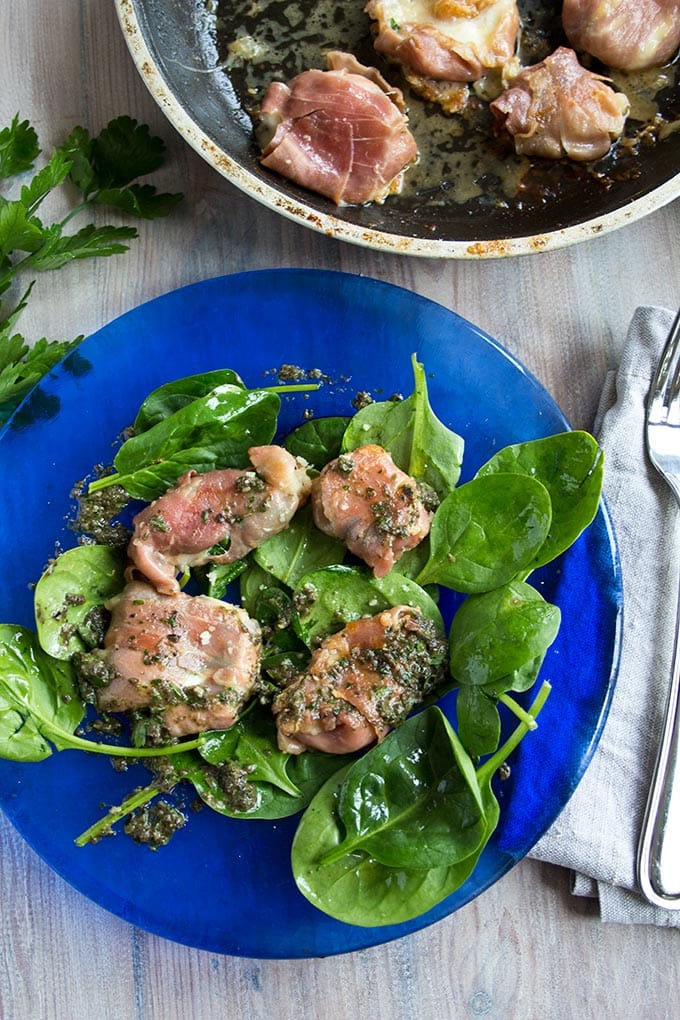 The Italians have just got it sussed when it comes to cooking. Italian food is simple, sexy, irresistible and, unlike French cuisine, always approachable. A quick survey in my office revealed that only 5 % of people had attempted a soufflé, of which 4 % failed. The rest all admired its finesse, but thought it more sensible to stick to EATING it rather than MAKING it. Proper French cuisine needs a degree and should only be tackled wearing a white fluffy hat. Italian cuisine, on the other hand, has a big heart. It is inclusive, it welcomes everyone.
You might have gathered by now that I am an Italophile.
I had the most amazing time eating myself through the restaurants around Lake Como last summer and am already plotting the next trip. Italians create the unforgettable dishes using very few ingredients - simply the right ones. Italian food is about enjoyment, family, love, laughter. It does not take itself too seriously. It is part of the party, it does not demand silence or ironed napkins. Italian food is happiness and sunshine on a plate.
I did tuck into pizza, pasta and risotto whilst swanning around Italy - it would have been rude not to. But when at home I prefer to explore the low carb and grain free options Italian cuisine has to offer. These mozzarella prosciutto parcels are just the ticket. You simply roll pieces of mozzarella in grated parmesan, wrap prosciutto (cured ham) around and fry them for a few minutes in olive oil. Then you brush over some black olive tapenade. This is the bit that turns the lot into a taste sensation that can only be described as sexy.
I like to make a whole jar of tapenade because you can keep it in the fridge covered with olive oil for a good week.
It is a super versatile condiment and goes well with all sorts of dishes. We had it with chicken last night, but I also like to add a spoonful over my fried eggs in the morning.
Tapenade, of course, is strictly speaking a dish from Provence, which is indeed in France. It is one of the French dishes normal (= not French, not professional chefs) people CAN make without breaking a sweat. The original recipe includes thyme, I replaced in this version with a great big handful of parsley and basil to make it suitably Italian-tasting.
The principle of rolling something in parmesan and prosciutto can be applied to all kinds of dishes. Once you've tried out the mozzarella prosciutto version you could try it with chicken pieces, asparagus or even green beans.
Buon Appetito!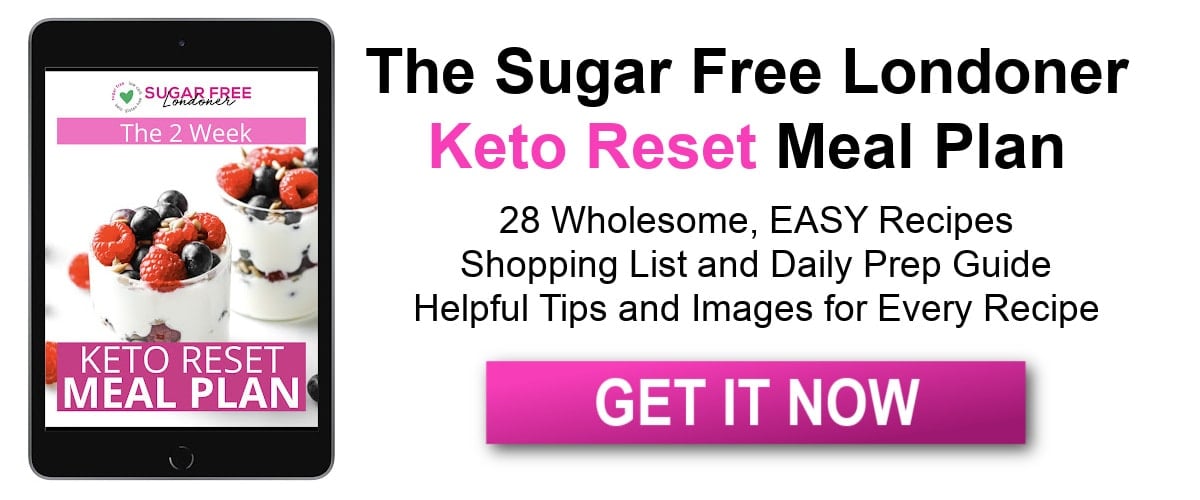 Mozzarella Prosciutto Parcels
from Sugar Free Londoner
A classic Italian starter with a serious wow factor: Mozzarella Prosciutto Parcels with black olive Tapenade are easy to make, low carb and an explosion of flavours.
Note: The servings slider only changes the first amount in each line and not any subsequent amounts. Please make your own calculations where necessary. ***As an Amazon Associate I earn from qualifying purchases.
Ingredients
2

mozzarella di bufala

cut into 8 pieces each

16

prosciutto slices

cured ham

handful of grated parmesan
For the tapenade
200

g

pitted black olives

juice of 1 lemon

2

tablespoon

capers

heaped

4

anchovy fillets

1

garlic clove

chopped

100

ml

olive oil

handful of flat leaf parsley and basil leaves

black pepper
Instructions
Blend all ingredients for the tapenade in a food processor or with a stick blender, setting aside a few tablespoons of olive oil for later to top it off with in the jar.

Then cut the mozzarella into even pieces (you could also use little mozzarella balls), roll in the grated parmesan and wrap with the prosciutto.

Pan fry the parcels with a little olive oil until the prosciutto is crisp from all sides and the mozzarella is beginning to melt - a few minutes.

Brush a little tapenade over the parcels and serve 3-4 parcels per portion on a bed of salad leaves of your choice (I used spinach)

Fill the remaining tapenade in a jar, top with the remaining olive oil and store in the fridge.
Notes
I calculated the recipe with 1 tablespoon tapenade per person. You'll have quite a bit tapenade left over - it's great with chicken, fish or even as a dip. 
Nutrition
Calories:
207
kcal
Total Carbohydrates:
1.4
g
Protein:
4.9
g
Fat:
21
g
Cholesterol:
17
mg
Fiber:
0.4
g