Snacks that put a smile on your face.
The ultimate Keto Snacks cookbook is AVAILABLE NOW!
The ultimate Keto Snacks cookbook is AVAILABLE NOW!
The ultimate Keto Snacks
E-cookbook is AVAILABLE NOW!
40+ Delicious sweet and savoury recipes that hit the spot between meals.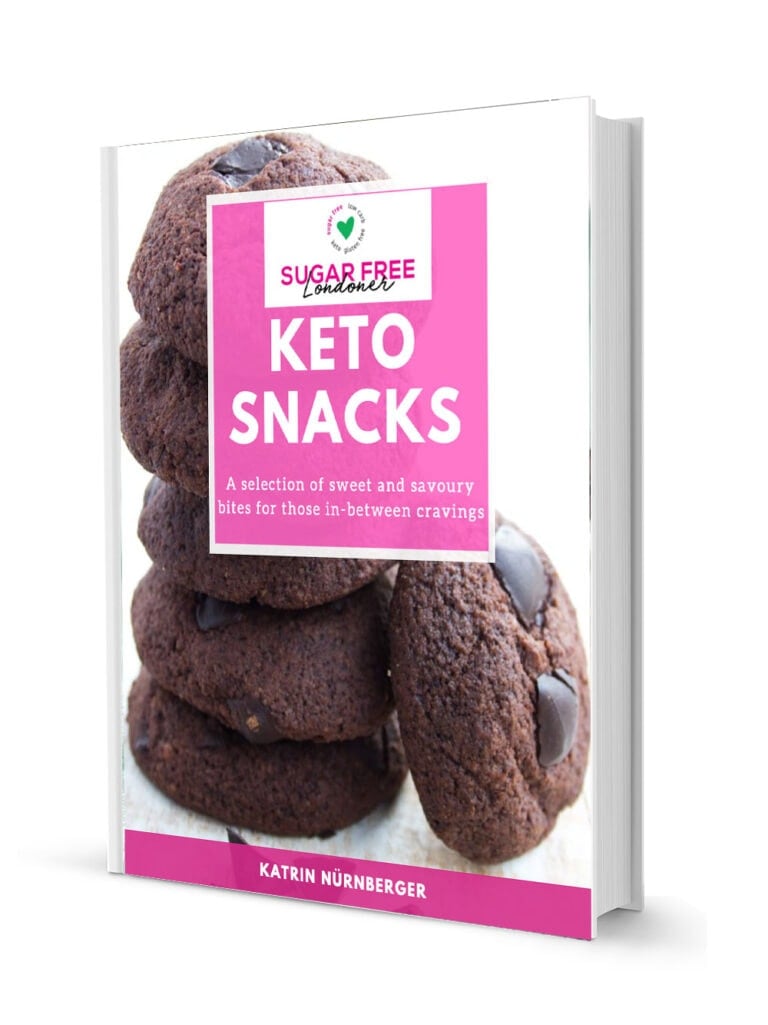 GET YOUR COPY TODAY for only $13.99 USD
Healthy low carb bites to keep you on track
Snack recipes for the entire year - Nibbles and savoury bites, crackers and dips, chocolate and granola bars, muffins, cookies, mug cakes and drinks
Includes exclusive recipes you won't find anywhere else
Keto baking essentials - Low carb sweeteners, nut free flours, binding and thickening ingredients explained
Bonus: 12 instant snack ideas - A handy list of super simple keto approved snacks with portion sizes and nutrition info
21 egg free, 20 nut free and 19 dairy free options
Ingredient amounts in US cups and metric
Easy to understand, detailed instructions
Full nutritional breakdown calculated per portion
Recipes range from zero to 6.5g net carbs
Speedy savoury nibbles....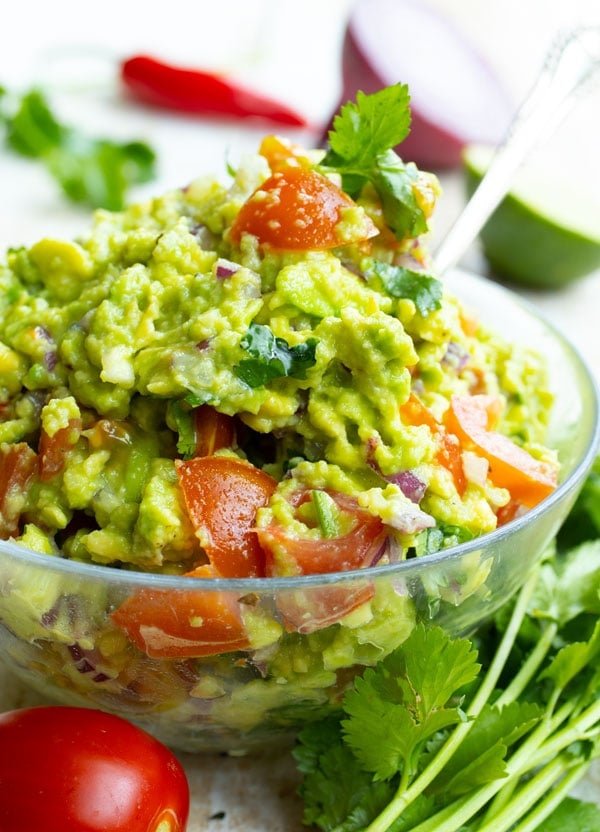 ...and mouthwatering sweet treats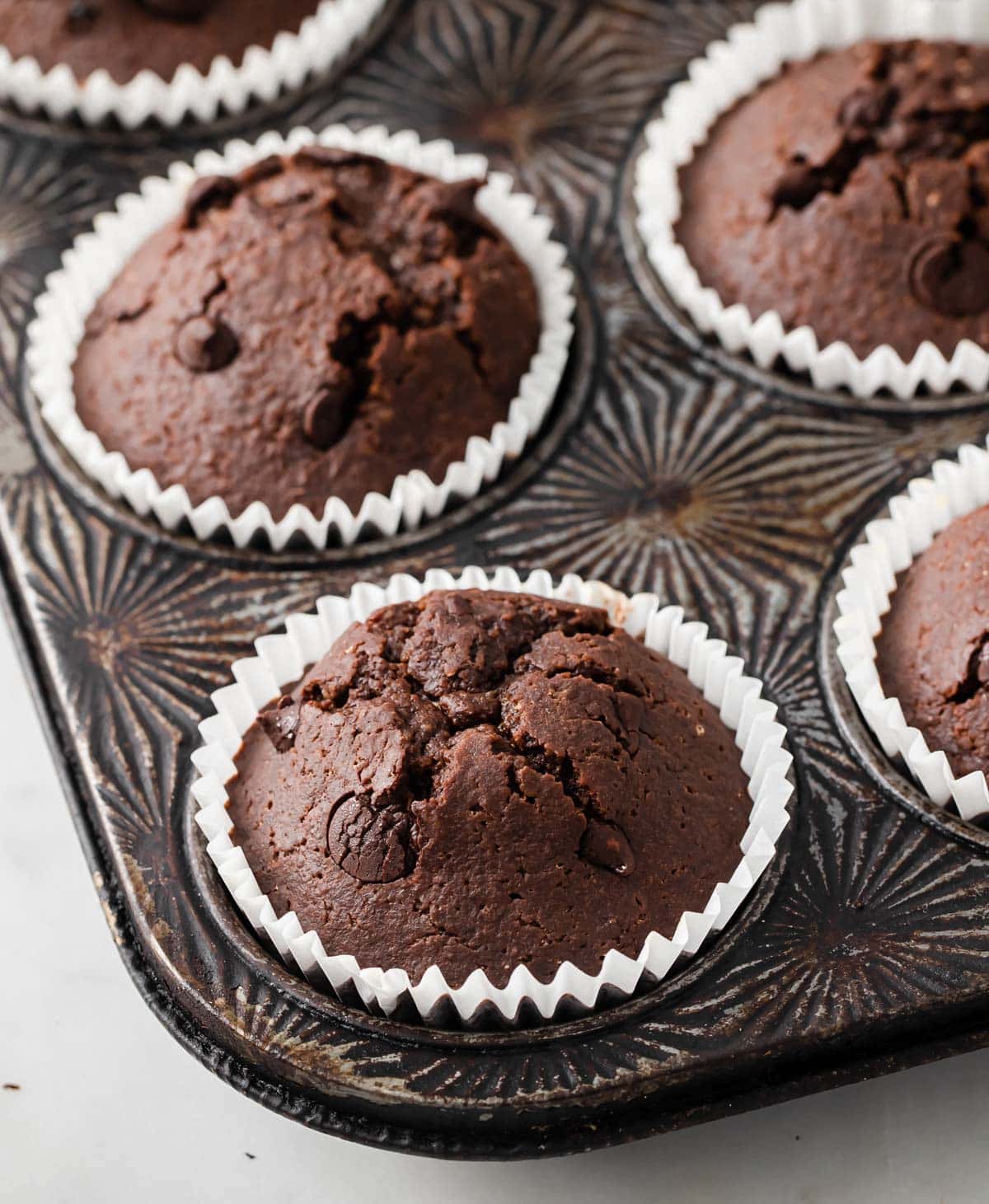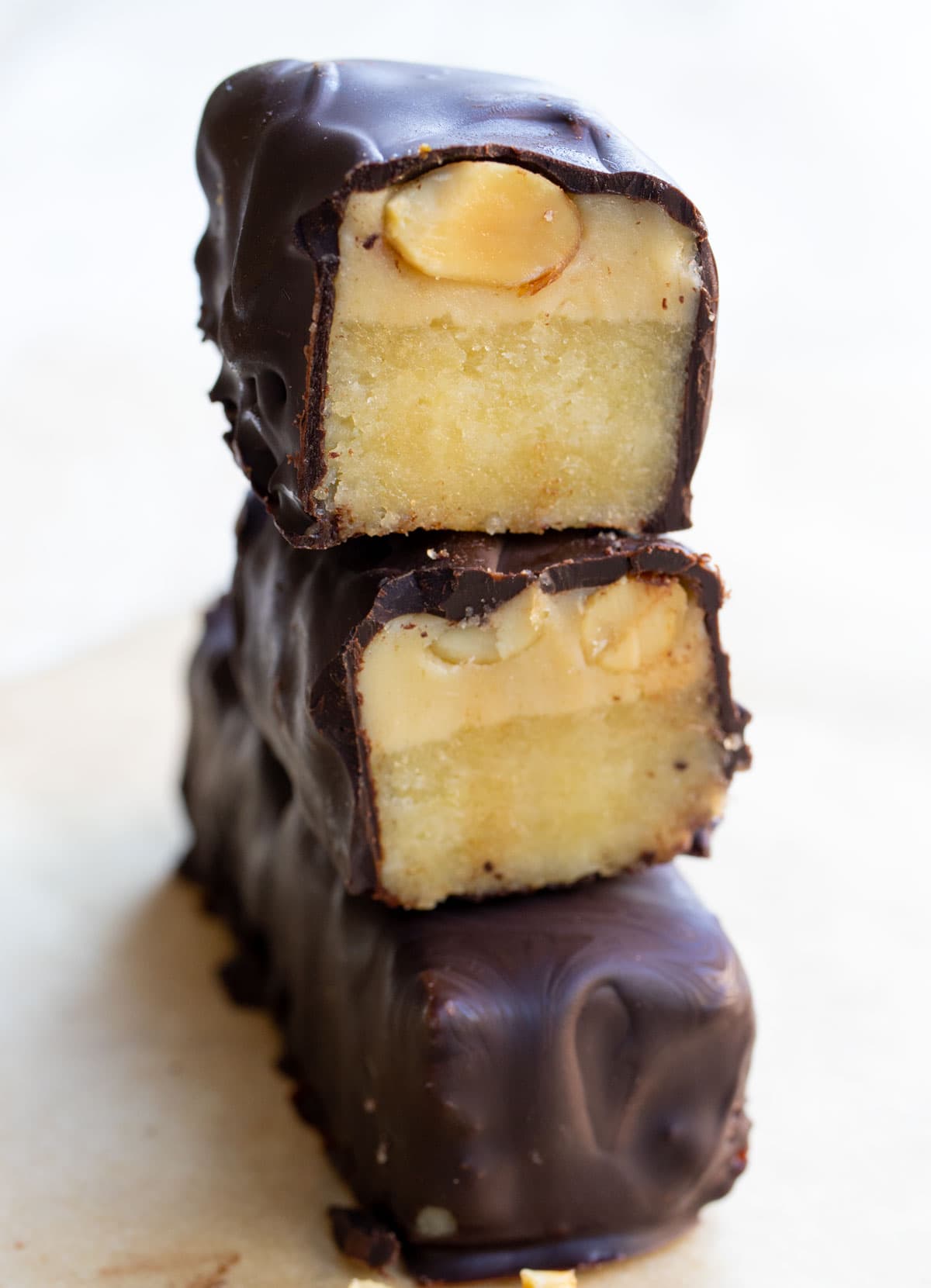 Reader Reviews
"I've been waiting for a collection like this! This ebook is my new go to for snack time. Delicious recipes!" (Cate, UK)
"I'm always on the go and like to have a keto friendly snack to hand. I am enjoying the variety of ideas in this compilation. Clear instructions and lots of suggestions for variations. A real gem." (Beate, Germany)
"I am a keto beginner and appreciate how easy and yummy the recipes are. This is the first time I'm baking and everything so far has turned out looking just like on the pictures!" (Fran, US)
"I've done every keto recipe out there. I am an expert after losing 15 stone (about 220lb or 90 odd kilos) and these recipes by Sugar Free Londoner are always the best. They ALWAYS work. So whether you fancy trying keto or you're an expert - get the book." (Deborah, via Instagram)
DOWNLOAD YOUR COPY INSTANTLY
Upon purchase, you will receive a digital PDF copy of Keto Snacks.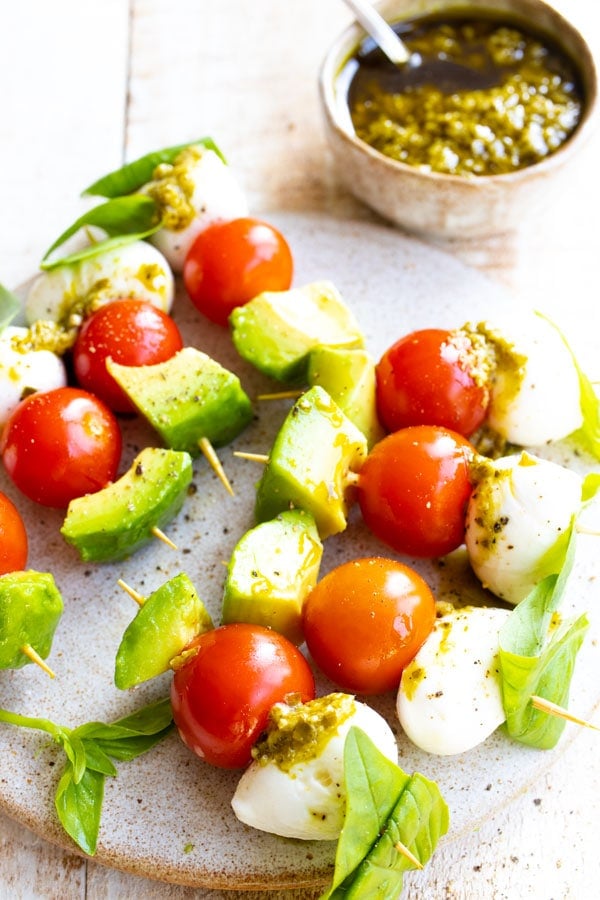 Frequently Asked Questions
Are the recipes in the Keto Snacks Cookbook gluten free?
All recipes in the Keto Snacks Cookbook are gluten-free. The baked recipes in the book use either nut or seed flours. They contain no grains.
Are the recipes easy?
Yes! Most dishes contain only a handful of ingredients and need minimal prep. All recipes come with detailed instructions so you'll know EXACTLY what to do.
Are the keto snacks sweet or savoury?
There's an even split of sweet and savoury snacks in the ebook.
Can I get the ingredients easily?
You can buy staples such as almond flour (ground almonds in the UK), coconut flour, nut butters or xanthan gum in supermarkets and health food stores. The sweeteners are easiest to find online. I've included a resources section that lists exactly where you can buy different sweeteners, whether you are based in the UK and Europe, in the US or anywhere else in the world.
What utensils do I need?
An electric mixer is useful, especially where we need to beat egg whites until stiff (although you don't need it for all recipes).
Are the recipes dairy free?
19 of the recipes in the Keto Snacks cookbook are dairy free. For the ones that do use dairy, here's a simple substitution: use coconut oil or vegan butter instead of butter, coconut or almond yoghurt instead of plain yoghurt and coconut cream instead of dairy cream.
Is there a print version of the ebook?
No. This is an ebook and nothing is shipped. The benefit of an ebook is that you receive it straight after purchasing and there's no extra cost for shipping. Some people print out the book or have it ring-bound at a local or online shop.
Can I pay in my local currency?
The ebook is priced in US dollars. You can pay with a card or via Paypal. During checkout you will see exactly how much you're paying in your local currency.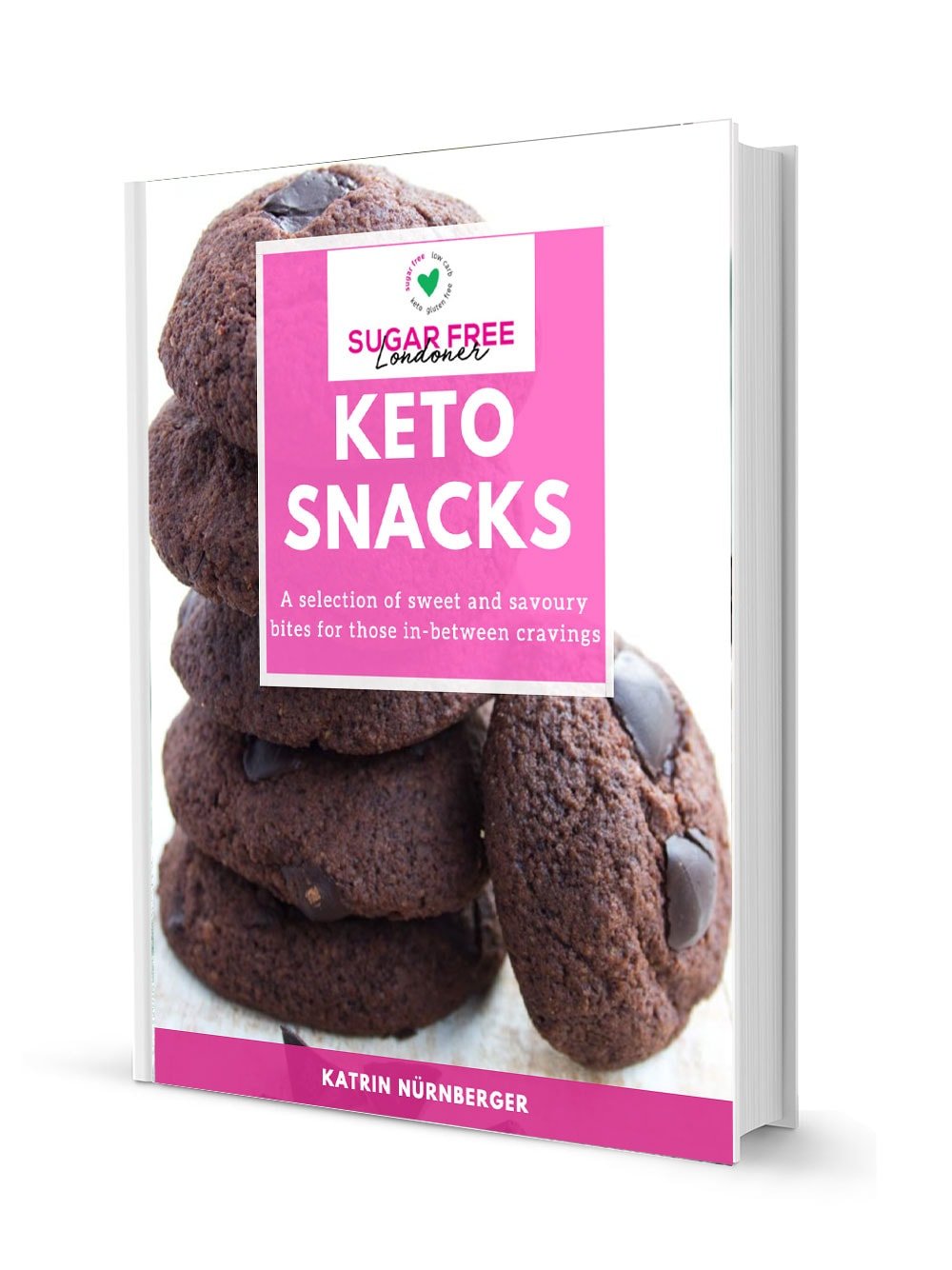 Ready to enjoy healthy low carb snacks?