All your Keto cookie dreams come true 🍪
The ultimate Keto Cookies cookbook is NOW AVAILABLE! It contains 35 mouthwatering low carb cookie recipes for everyday and the festive season. There are 20 brand new recipes you won't find anywhere else plus all-time reader favourites from the blog.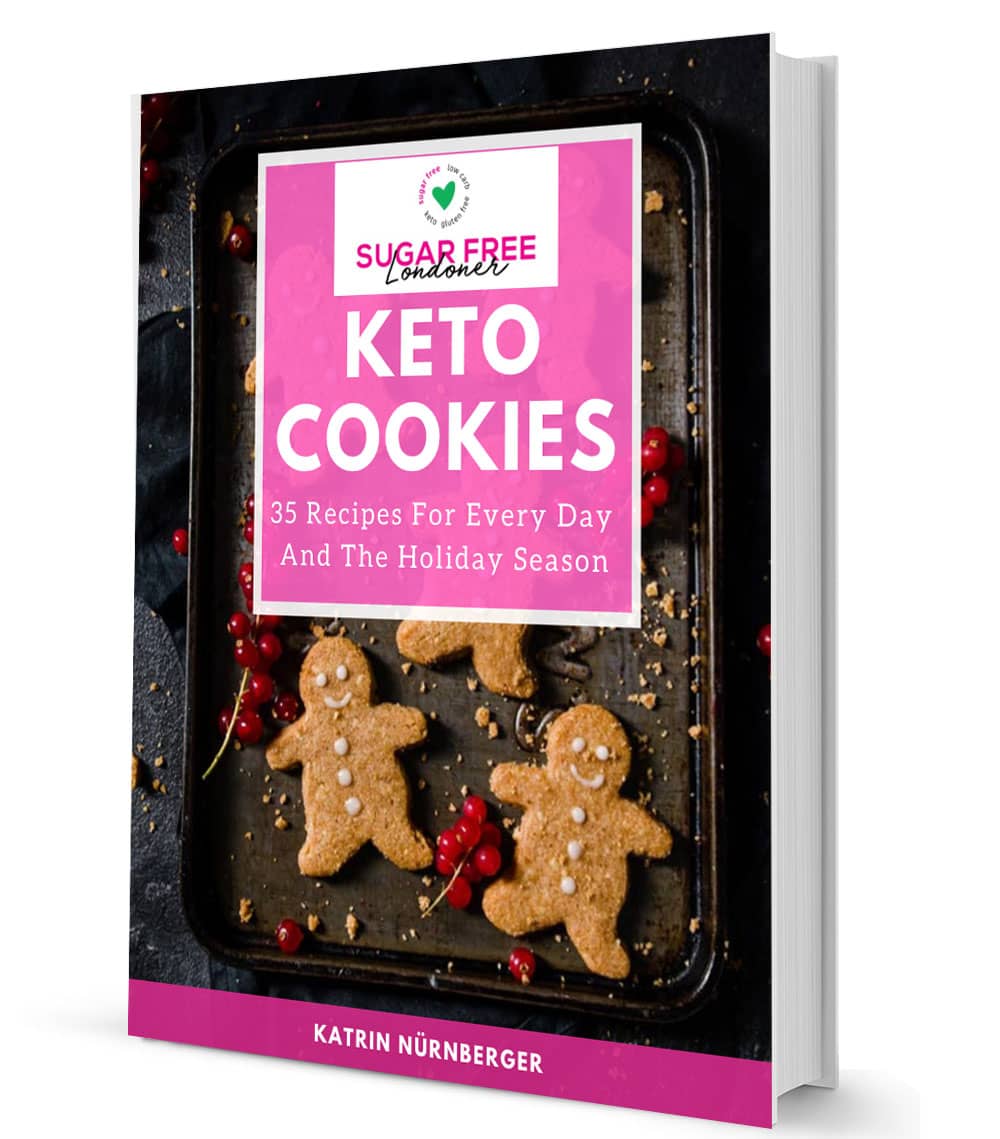 DOWNLOAD YOUR COPY TODAY

Get your copy today for $13.99 USD.

Upon purchase, you will receive an email with a link to download a digital PDF copy of Keto Cookies.

You can download your eBook instantly and start baking today!
What's in the Keto Cookies eBook?
Guide to Low Carb Sweeteners - everything you need to know about erythritol, xylitol, monk fruit, stevia and inulin
Keto Baking Essentials - from low carb flours to fats to binding and thickening agents - the lowdown on keto ingredients
Cookie 101 - everything you need to know for perfect results time after time
Cookie recipes for the entire year and every preference: There's Christmas cookies, soft & chewy cookies, crispy & crunchy cookies, chocolate cookies, fruity cookies and even savoury biscuits!
8 egg free, 10 nut free and 14 dairy free options
Ingredient amounts in US cups and metric
Easy to understand, detailed instructions
Full nutritional breakdown calculated per portion
recipes range from 0.2 to 4.3g net carbs
Reader Reviews
"What a delicious collection of cookies! There are low carb versions of classics that stay really close to the original recipe. And then there are really creative recipes such as the carrot cake cookies or the suntella cookies, which were a total winner with my family. Can't wait to get started on my Christmas baking." (Rebecca, UK)
"I have a sensitivity to nuts and dairy, so I'm really happy to find a book that includes plenty of options for me. I loved the section in the beginning where Katrin shares all her tricks. I thought I was a seasoned baker, but I learned a lot!" (Maddie, USA)
"Finally I have the perfect recipe for keto ladyfingers! They were light and soft and utterly delicious. I can also recommend the chocolate avocado cookies. My tip is to make a double batch, they are that good." (Benedicte, France)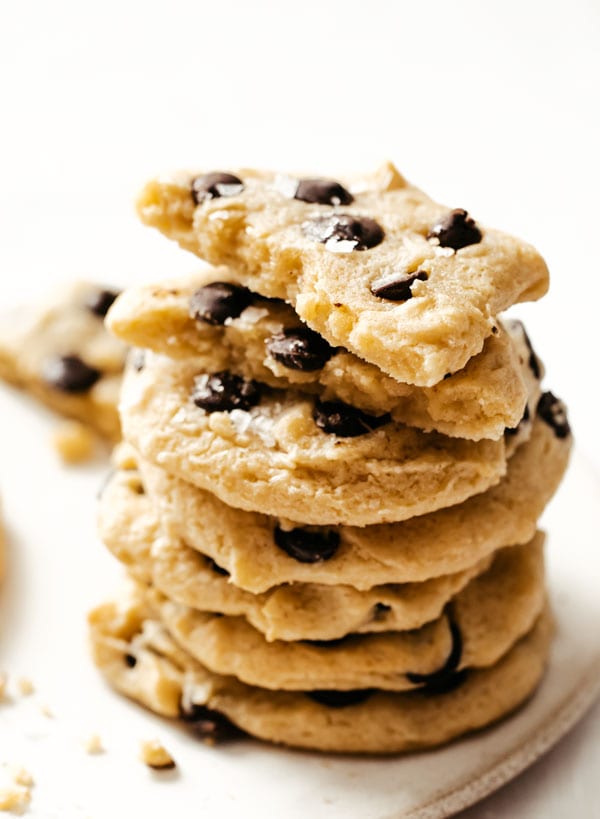 Frequently Asked Questions
Are the recipes gluten free?
All recipes in the book use either nut or seed flours or nut butters. They contain no grains and are entirely gluten free.
Are the recipes easy?
Yes! Some recipes require as little as 4 ingredients and are stirred together with a fork! All recipes come with detailed step by step instructions so you'll know EXACTLY what to do. Most require only 5-10 minutes prep and some bake in as little as 7 minutes.
Do Keto cookies have the same texture as regular cookies?
That's a firm yes! Keto cookies can be just as crunchy and just as soft as regular cookies. You will find that they are more filling though. This is because nut and seed flours are more nutritious and contain more fat than wheat.
Are the ingredients easy to find?
You can buy staples such as almond flour (ground almonds in the UK), coconut flour, nut butters or xanthan gum in larger supermarkets and in health food stores. The sweeteners are easiest to find online. I've included a resources section that lists exactly where you can buy different sweeteners, whether you are based in the UK and Europe, in the US or anywhere else in the world.
What utensils do I need?
An electric mixer is useful, especially where we need to beat egg whites until stiff (although you don't need it for all recipes). I use cookie cutters for some recipes, but it's totally possible to use shot glasses or cups instead. You could even form little dough balls and flatten them into a cookie shape.
Is it hard to roll out low carb dough?
Not at all, if you know how to do it. Keto dough is gluten free, which makes it more fragile. The way around it is to roll out the dough between 2 sheets of parchment paper.
How long do low carb cookies keep and can you freeze them?
You can store soft cookies in a cookie jar on the counter for about 5 days. Crispy cookies stay fresh for 2 weeks or longer. Do not mix soft and crispy cookies in the same jar. Cookies with frosting need to be stored in the fridge in an airtight container. I am a big fan of batch baking so yes, you can freeze cookies. Re-heat cookies in the oven to crisp them up again!
Are the recipes dairy free?
More than half of the recipes in the Keto Cookies cookbook are dairy free. For the ones that do use dairy, here's a simple substitution: use coconut oil instead of butter and coconut cream instead of dairy cream.
Is there a print version of the ebook?
Not at the moment. The benefit of an eBook is that you receive it straight after purchasing and there's no extra cost for shipping. Some people print out their favourite recipes or have them bound at a local or online shop.