We all know that eating too much sugar can cause physical health problems such as obesity and Type 2 diabetes. But did you know that a diet high in sugary desserts and processed foods can also have a negative impact on mental health? Yes, my friends, sugar is bad for your brain.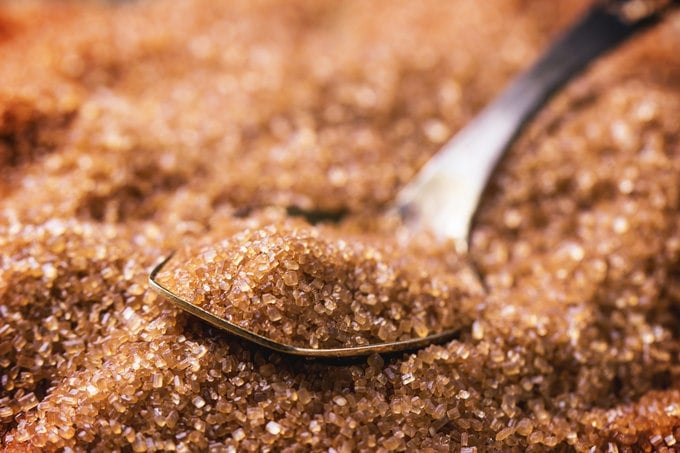 The 2017 Mental Health Awareness Week theme "Surviving or Thriving?" centres around the concept that good mental health is "more than the absence of a mental health problem". It seeks to uncover why some people, too, are thriving with good mental health.
There certainly is no single answer to this question. This much, though, is clear: A healthy, balanced diet is a key factor for good mental health, learning ability and general well-being. And this healthy, balanced diet certainly does not include a daily sugar binge on a microwave meal followed by a packet of Hobnobs or a pot of Ben&Jerry's.
Let me be very blunt here: Sugar has zero nutritional value. It is, quite frankly, poison for both our bodies and our brains.
When we eat sugary foods, our blood sugar levels spike and our pancreas releases insulin to remove the sugar from the blood into the cells. In the case of fructose, it goes straight into the liver where it is stored as glycogen. When glycogen stores are full, the sugar in the liver is directly converted into fat. The problem is that this process causes our sugar levels to drop sharply, which can leave us feeling irritable and exhausted. To re-energise, we start craving more sweets. Thus, a never-ending vicious cycle begins.
A diet high in refined sugar and processed foods can cause mood swings, low energy levels and inflammation in our bodies. It can also lead to low immunity and poor digestion. All of these issues can have a negative impact on mental health.
The more uneven our sugar balance is, the more uneven is our mood.
According to the London-based nutrition education charity Food for the Brain, a poor blood sugar balance is the single biggest factor in mood disorders amongst the people that seek their advice for conditions ranging from depression and autism to schizophrenia and insomnia. The charity promotes the vital role of optimal nutrition for good physical and mental health. It runs a not-for-profit clinic, the Brain Bio Centre, in Putney.
If you type the search terms "depression" and "sugar" into Google you get 35 million results.
Refined sugar and refined carbohydrates (white bread, pasta, rice and processed foods) do not only supply very little nutrients and play havoc with our sugar levels. They also use up the mood-enhancing B vitamins, which are needed to turn each teaspoon of sugar into energy!
Plenty of research links poor mental health to a high sugar consumption. This study has proven a link between a high sugar diet and depression. It also showed worse results for schizophrenia patients. Another study found that eating too much sugar may speed up Alzheimer's. A further piece of research by a team from the University College London found that a diet high in processed foods (invariably high in sugar) also increases the risk of depression. This study of 3500 middle-aged civil servants discovered that those who ate large amounts of processed foods had a 58% increased risk for depression.
Those who ate a "whole food" diet, on the other hand, had a 26% reduced risk for depression.
To mark Mental Health Awareness Week, Food for the Brain is promoting a great fundraising initiative. They encourage people to organise tea parties where they serve healthy goodies and snacks rather than sugar laden treats. And show their guests that you can have a party without the junk!
The proceeds will support the charity's outreach work as well as directly supporting families on low incomes so they can access subsidised nutritional therapy services at the charity's clinic. You can find out more here.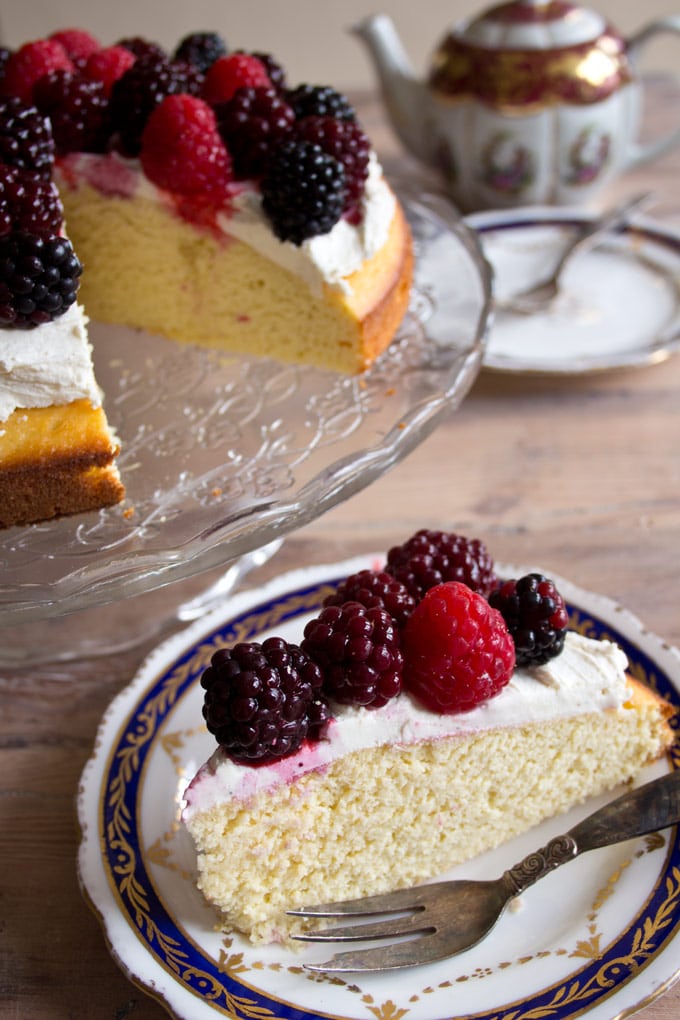 I've just sent out the invites for my very own Food for the Brain tea party. I'm looking forward to an afternoon of good-for-you cookies and cakes, such as my Healthy Almond Berry Cake (pic above). And to excellent company. And way too many cups of freshly brewed Earl Grey.
UPDATE: Mental Health Awareness week 2017 has now passed (and I'm pleased to say my tea party was a great success). Let this not deter you to continue making delicious sugar free, low carb desserts. Your brain and your health will thank you for it!