A feast for the eye and super-tasty: this halloumi and pomegranate salad is easy to prepare and packed with flavour.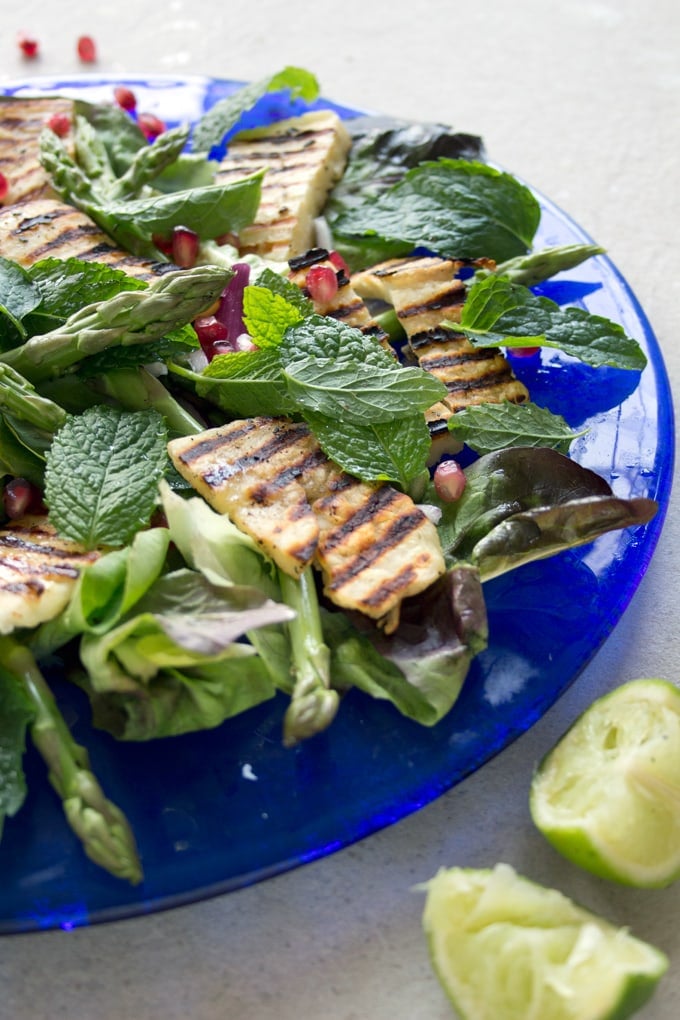 …
Spiced Pear and Goat Cheese Salad. A starter with a wow factor or a super-sophisticated light lunch.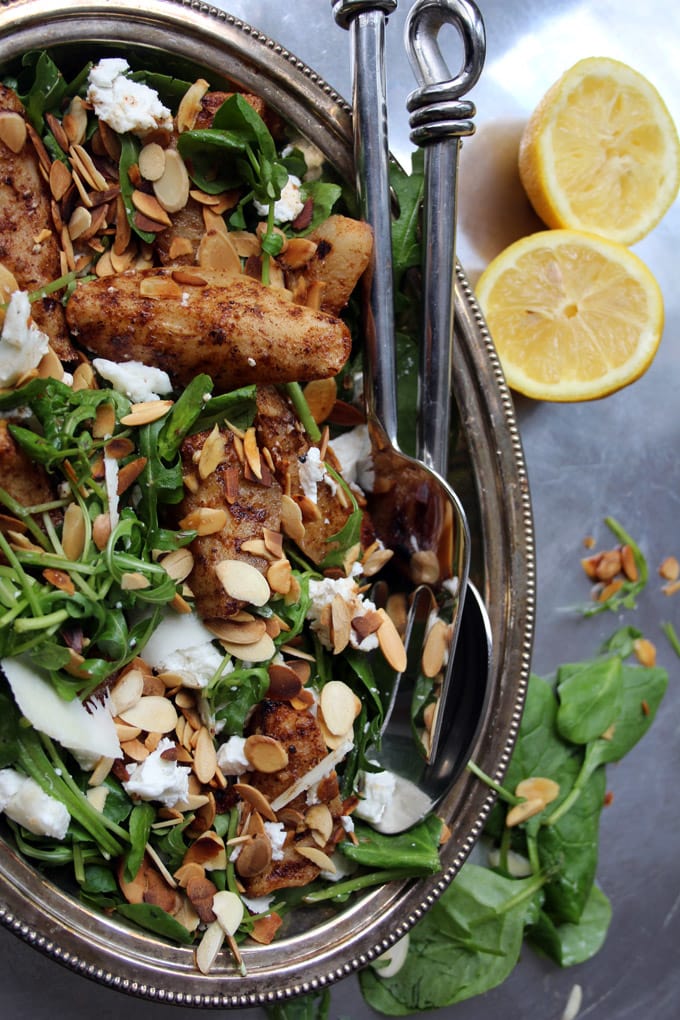 This is one of my absolutely favourite recipes and it doesn't matter how much of it I make… it disappears as quickly as I can say "spiced pear and goat cheese salad". See? It's gone again. Now I have to make some more….