Hello Gorgeous!
Welcome to Sugar Free Londoner, a blog dedicated to delicious family food without added sugar. You'll find these pages packed with easy and tasty recipes all tested in my London kitchen as well as interesting facts and information around sugar, healthy eating and well-being.
The news that not all fats are bad and that sugar is the big bogeyman in our diets has filtered through into the mainstream media. We have all read it and then wish we had rather not: Sugar is not our friend. It has no nutritional value. It is addictive and it makes us ill. It sends you on quick highs followed by giant lows, which makes us want more to pick ourselves up again. Our excessive consumption of sugar plays havoc with the body's insulin levels, encourages fat storage, mostly around the middle, and can lead to health problems ranging from tiredness and headaches to type 2 diabetes and metabolic syndrome. Oh, and it also gives us wrinkles. Really, we don't need it!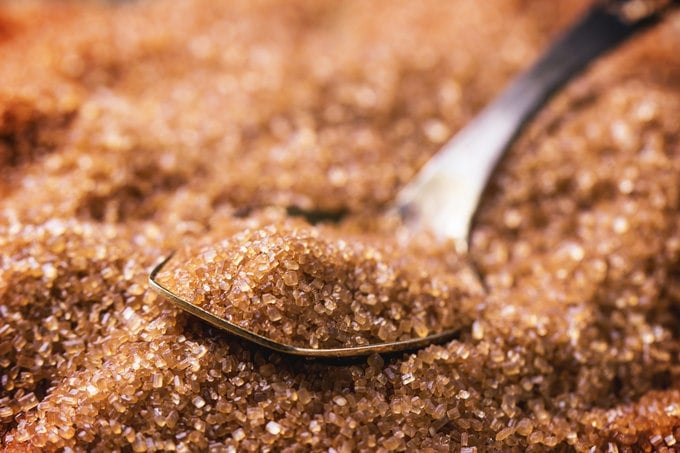 Reducing your sugar consumption is more than just forsaking your daily chocolate bar or stop indulging your Hobnob cravings. Sugar is hidden in all kinds of shop-bought savoury foods – just check the labels of ketchup bottles, mayonnaise and other ready-made sauces. Then there are the white carbs, a quick and easy fix when we're hungry and short on time. All they do is spike our blood sugar and serotonin levels and then dump us straight after. (The only truly healthy part of a sandwich is whatever you have put inside it. The bread, especially the serial offender wheat, is no more than a gigantic glucose fest in your body.)
Last but not least there are the "healthy" foods – which are quite the opposite from their marketing claims on the packages: Would you be so happy to buy low fat yogurt if you realised it contains up to five teaspoons of sugar? Would you give your kids fruit juices on a daily basis if you knew they contain more sugar than a can of coke?
At Sugar Free Londoner I want to show you how simple and delicious it can be to eat sugar free. Because taking away the sugar doesn't mean taking away the taste. Nor is it necessary to start adding kale to every meal or use expensive ingredients with fancy names. In the recipe section you will find ideas for healthy and nutritious family food using fresh fruit and veg, meat and fish, pulses and eggs – quick and easy meals without empty calories that all got the thumbs-up by my two resident and very critical testers aged 9 and 11.
Do you have a sweet tooth? Great! To me "sugar free" means "free of added sugars", not "carrots only for the rest of your life". Once you have got your head around how to cut out all unnecessary sugars and tried out which
natural sugar alternative
s you like, there is no reason why you shouldn't enjoy sweets in moderation. Check these pages for plenty of
healthy desserts
that taste just as divine as the full-on sugar option.
The bottom line is this: Eat "real" food that's fresh and unprocessed. It'll make your kids healthier. It'll make you healthier (and don't forget about the wrinkles!). And it'll taste amazing.
I really hope that some of my recipes will become staples in your kitchen. Try them out and let me know what you think! Click
here
if you would like to find out more about me and my journey.