Looking for the best keto muffin recipes on the web? You've come to the right place! From almond flour muffins to coconut flour muffins; from fruity low carb blueberry muffins to moist sugar free chocolate muffins, this post has keto muffins for every time of day and every season!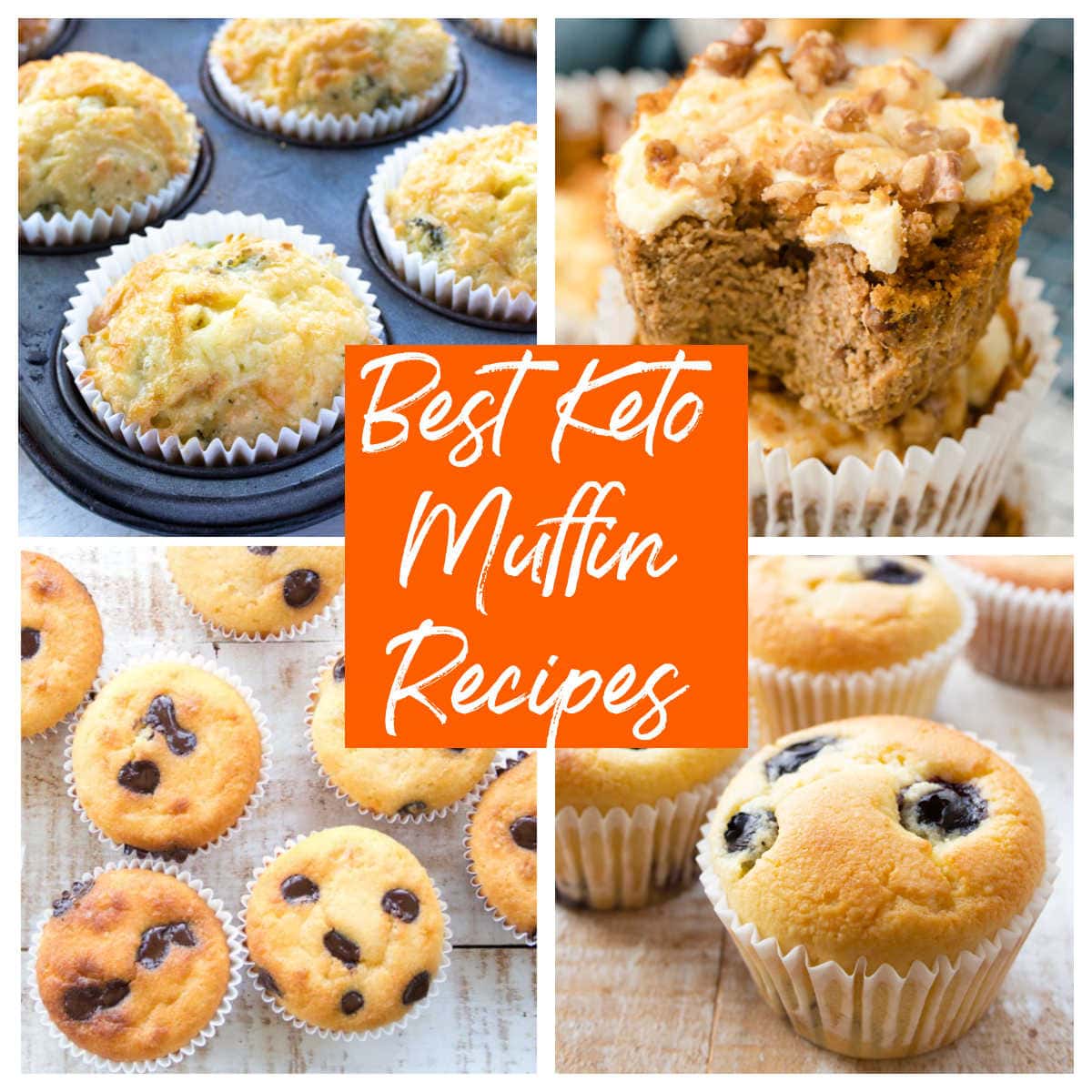 I've always had a passion for muffins. I love the handy portion control and the fact that they are suitable for breakfast, but can also pass as a dessert. I think muffins may just be my favourite among all keto baked goods!
Low carb recipes for muffins are very straight forward. You'll find that most of them will use either blanched almond flour or coconut flour - or a mix of both. Sometimes recipes require flax or whey protein powder.
Of course, you'll need a few eggs. Then, there's the fat - that will be either butter, coconut oil or even heavy whipping cream. As for sweeteners, there's erythritol, monk fruit and stevia.
Add some unsweetened almond milk here, some vanilla extract there and definitely a teaspoon or two of baking powder, and you're 30 minutes away from enjoying a delicious sugar free treat.
Are you ready for my top selection?
Keto Muffin Recipes from Sugar Free Londoner
First, let's take a look at the low carb muffin recipes I have published over the years on this blog: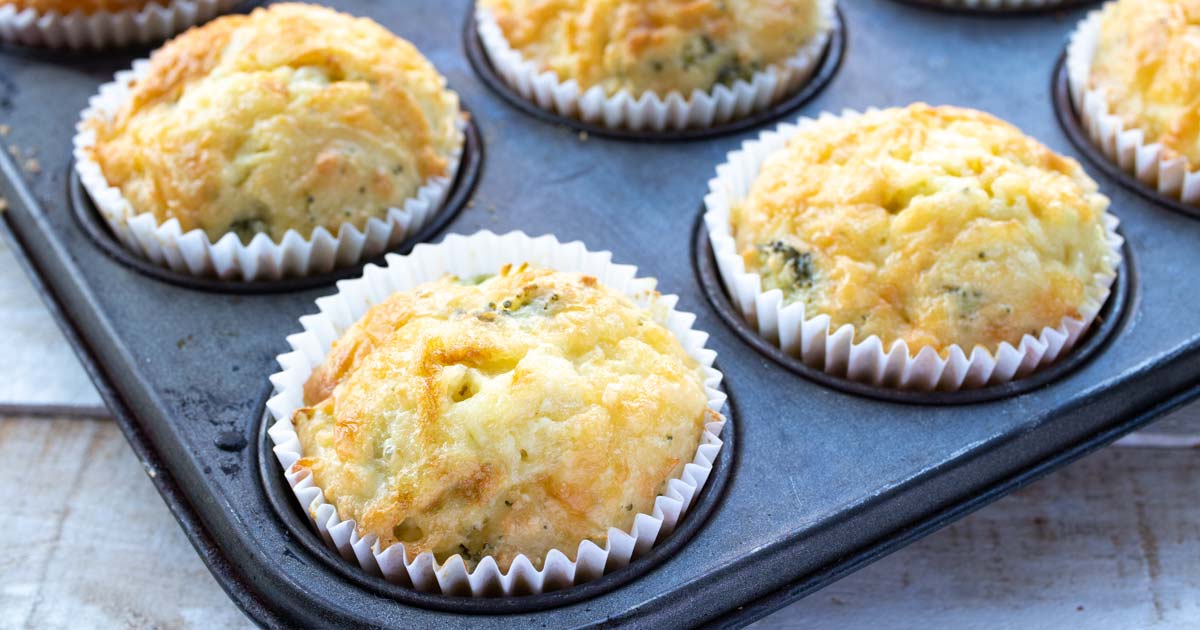 These cheesy broccoli muffins are to die for! We've had them for breakfast, for lunch with a salad and my kids have taken them to school to snack on. They are delicious warm and cold.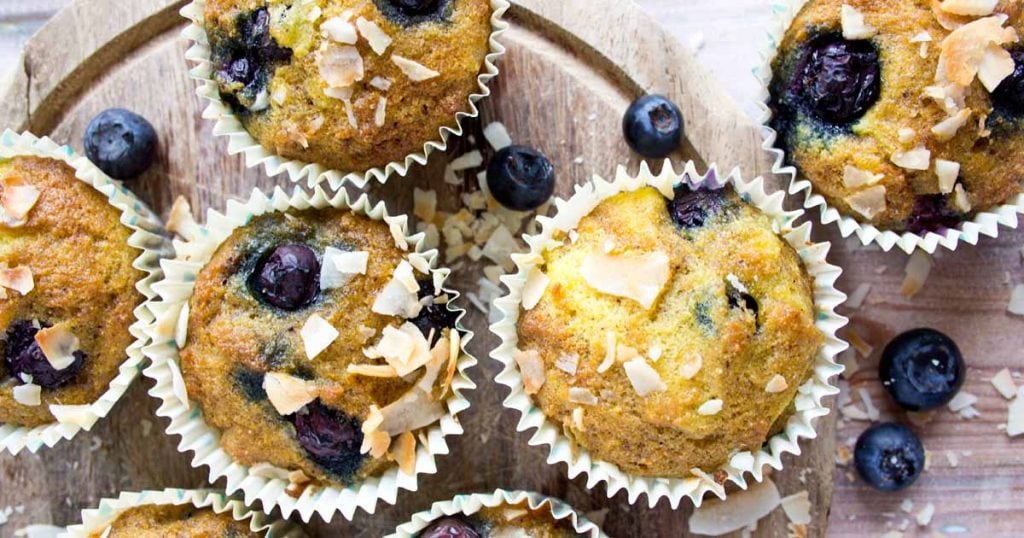 The perfect blueberry muffin recipes for everyone who prefers coconut flour over almond flour. Moist and fruity!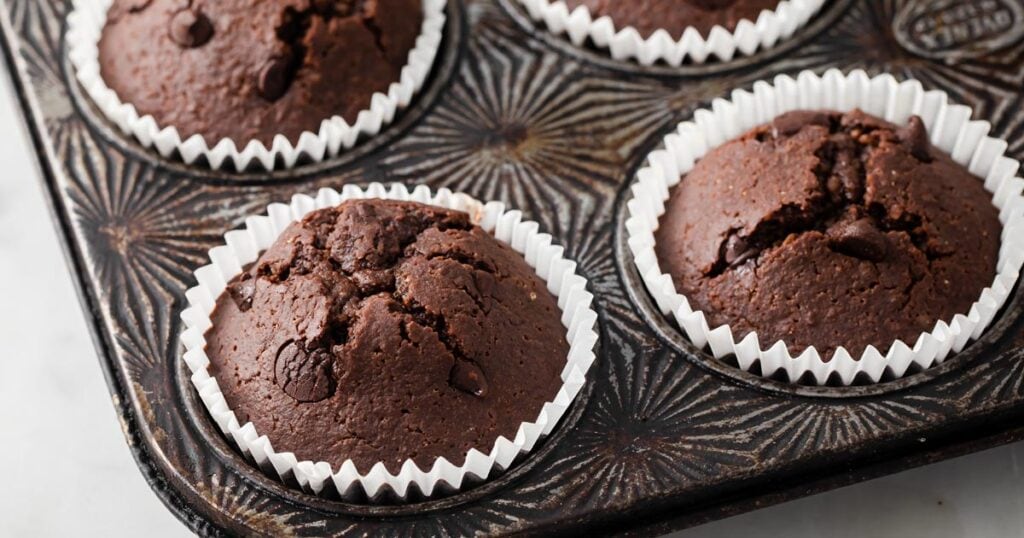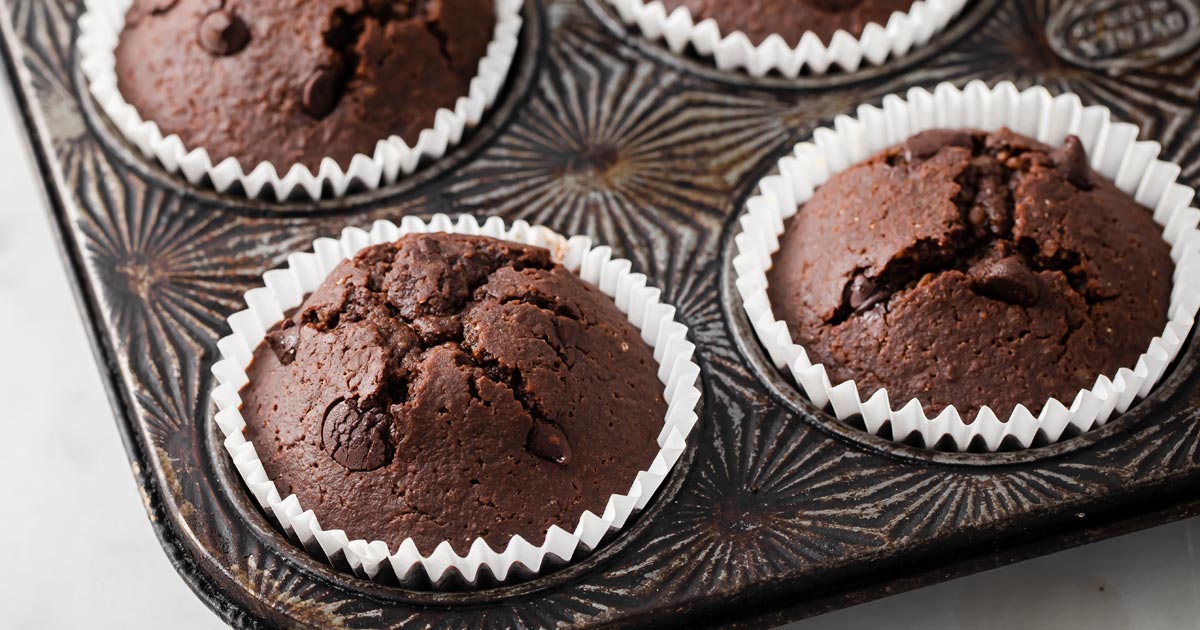 The most recent addition to my muffin collection! I've use a mix of of almond flour and coconut flour in this recipe - and plenty of cocoa powder. The result is a light crumb with deep chocolate aroma. Yummers.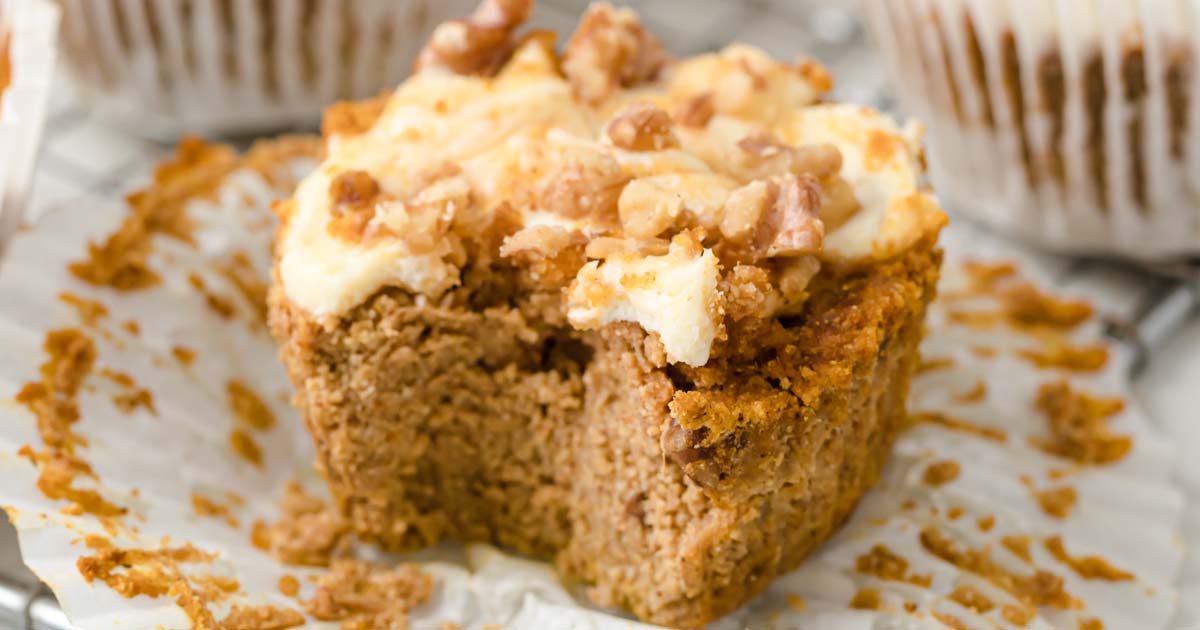 Another coconut flour muffins recipe - deliciously spiced with pumpkin flavours and with a sweet cream cheese swirl. Only 2.9g net carbs per muffin.
These Keto blueberry muffins are made with almond flour. Expect a light yet moist crumb and fruity blueberry bursts. I've used lemon zest in the batter, which works a treat!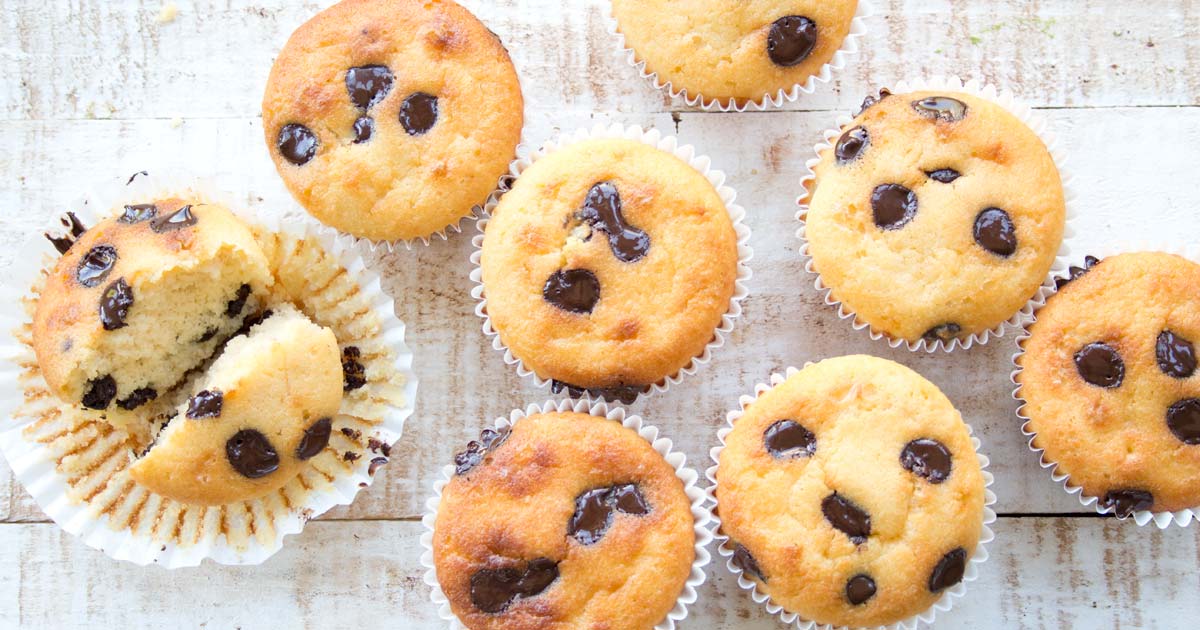 Moist yet light and fluffy! These almond flour muffins are a staple in our house. The secret of this recipe is yoghurt, which makes the batter rise like a dream. Perfect with my homemade sugar free chocolate chips!
I'm happy to sneak this microwave English muffin recipe in here because it is just so delicious and quick! This one works with both sweet and savoury toppings. A real lifesaver when you want an almost instant muffin experience.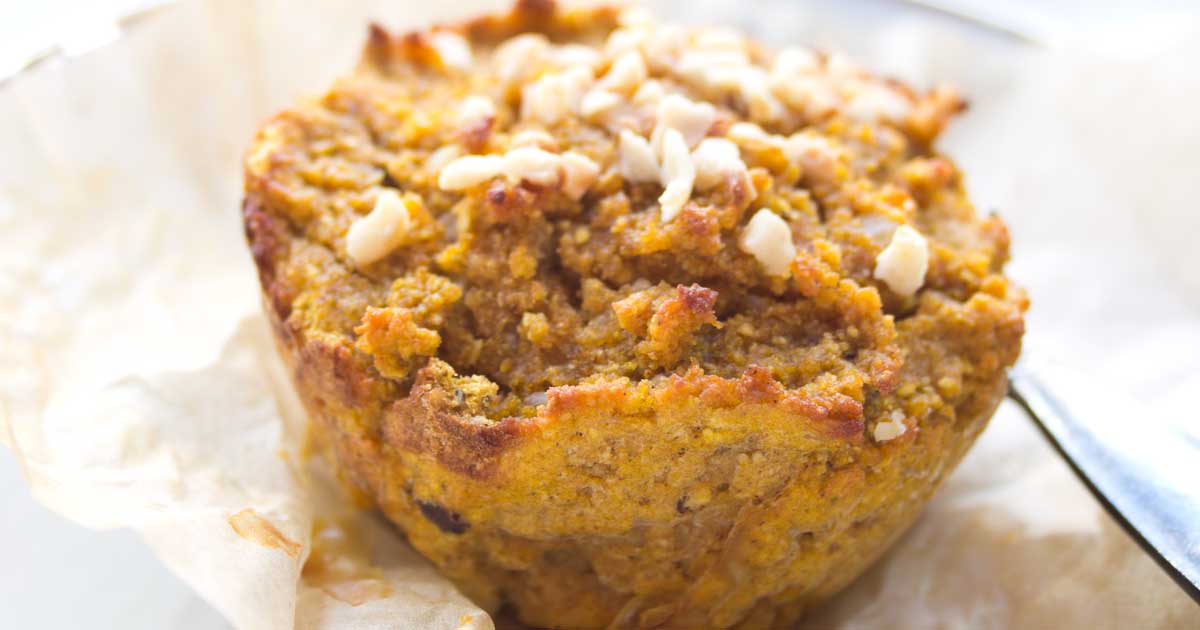 Perfect as a grab and go breakfast or sugar free afternoon treat. These gluten free, high fibre muffins are made with coconut flour. Only 2.7g net carbs.
Got a zucchini that needs using up? This keto muffins recipe uses 1 cup grated zucchini, which makes it extra moist and totally delicious.
Many keto banana muffins recipes will use banana extract instead of real fruit. Not this one! There's only one banana in the entire batch of muffins. That's how the carb content is low but you can still enjoy the sweet, intense banana taste!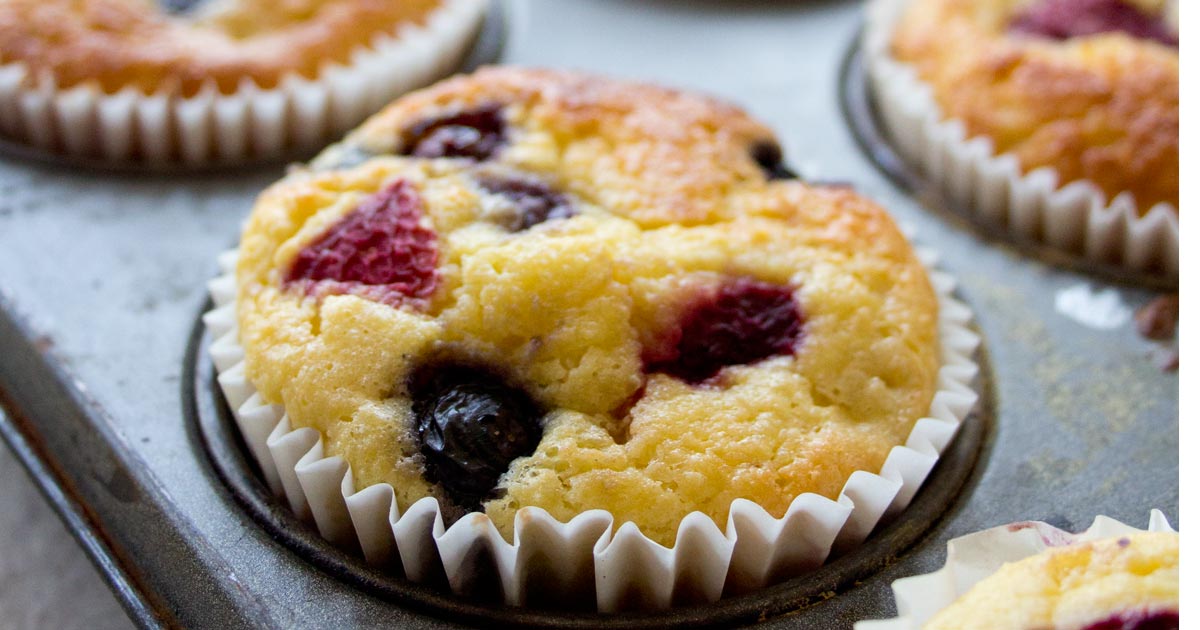 This recipe for sugar free muffins was one of the first I posted on the blog. And it is still a go-to favourite of mine. I've used both blueberries and raspberries in the batter, but you could add in any berries you have on hand.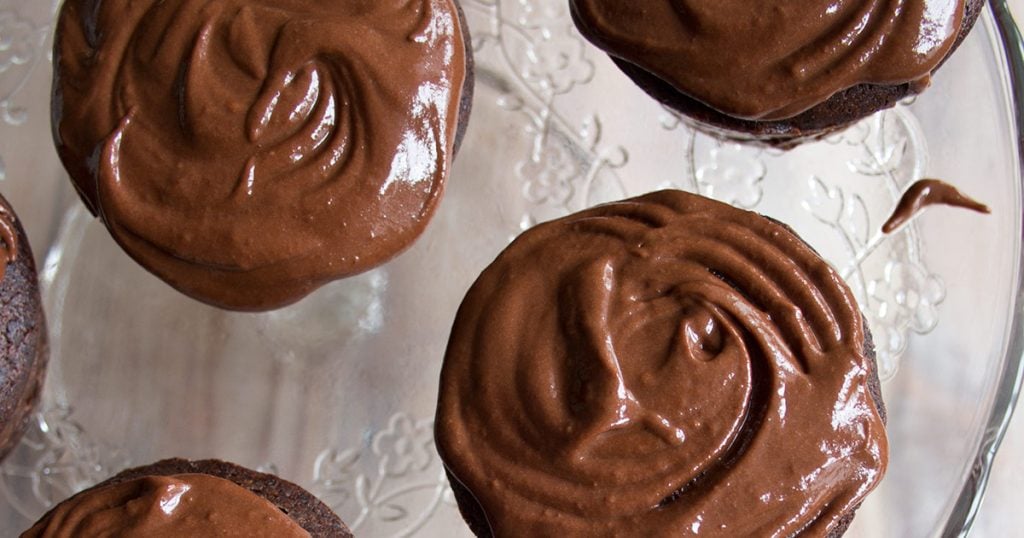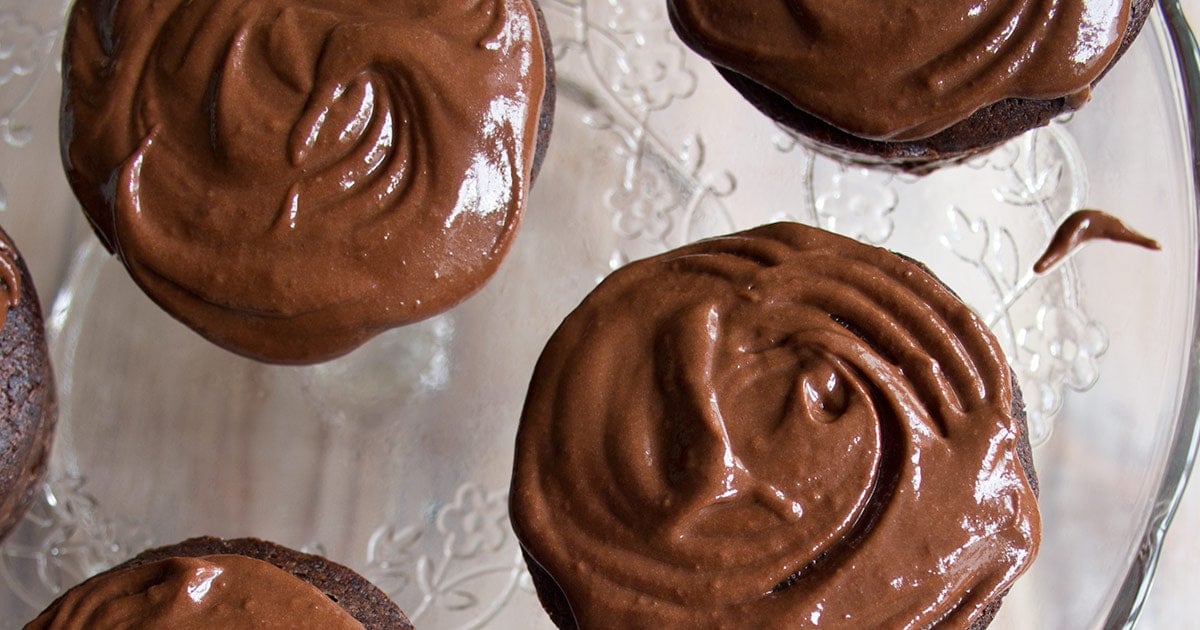 These triple chocolate keto muffins are super moist! These coconut flour muffins are studded with dark chocolate chips and have a (optional) dreamy-creamy chocolate frosting.
Keto muffin recipes from other bloggers
Here is a selection of sweet and savoury low carb muffin recipes from my favourite bloggers around the web. Some of these recipes I have tried and some are on my to-make list.
Keto Morning Glory Muffins by All Day I Dream About Food
This muffin is packed with nuts and seeds as well as both zucchini and carrots. A wonderful healthy breakfast option.
Sugar Free Cinnamon Roll Muffins by Sugar Free Mom
For all lovers of cinnamon roll, here comes the ultimate keto muffin recipe! Topped with lashings of cream cheese frosting, these sweet muffins will go down a treat.
Blueberry Cream Cheese Muffins by Low Carb Yum
If it's mini cheesecakes you're after, try this cream cheese muffins by my friend Lisa from Low Carb Yum! They make a great keto friendly snack.
Sugar Free Nutella Swirl Muffins by Low Carb Maven
Nutella fans will enjoy these sugar free muffins with a luscious nutella swirl. You could use shop-bought sugar free nutella or even make your own with the easy recipe on my website!
Glazed Lemon Berry Muffins by Beauty And The Foodie
These coconut flour muffins are topped with a zingy lemon glaze. Delicious!
Low Carb Corn Dog Muffins by Step Away From The Carbs
A fun variation on corn dogs the whole family will love! Studded with chopped sausages, these almond flour muffins make a great portable snack.