Chorizo Egg Muffins are an easy to make, great on-the-go-breakfast you can make ahead. Gluten free, low carb. These muffins need to me sampled!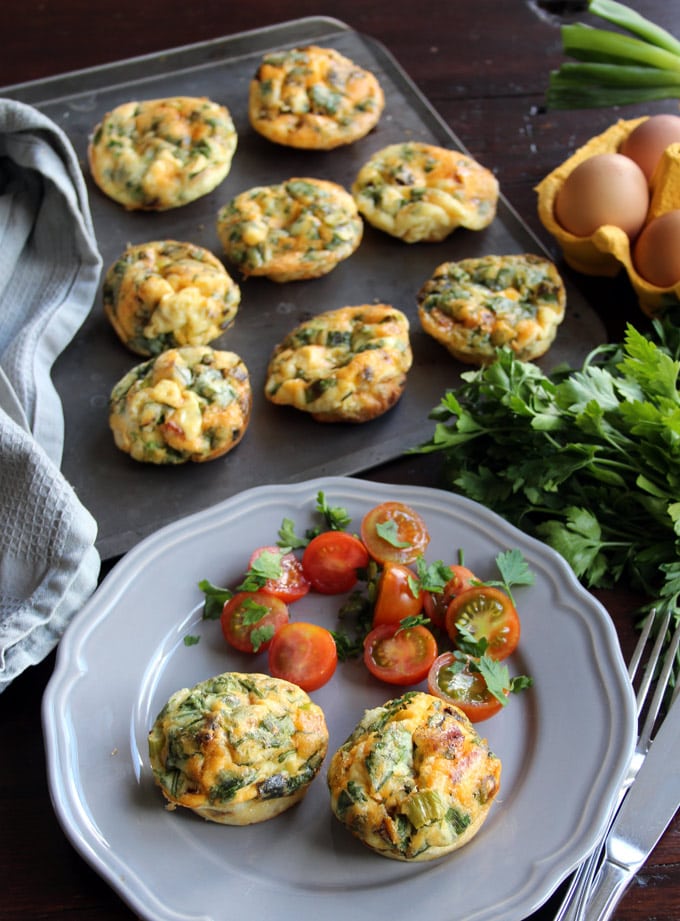 I live in London, which means I NEED to talk about the weather. It's a compulsory national habit, a bonding ritual with fellow sufferers. Great conversation starters are "Isn't it a grey day today, dear?", "A bit on the chilly side, don't you think?" or simply "Gosh, this rain!" (shakes head), followed by the inevitable "It's good for the plants though, we really needed it!"
Yesterday though. What was that? Sunshine followed by clouds followed by hail followed by SNOW (!!!) followed by wind followed by rain followed by.... I get tired just thinking about it. Londoners will be talking about this for DAYS!
I decided to retreat to my happy place and bring some Ibiza vibes into my kitchen. We lived on the island for a year, nurturing our midlife crisis (and what a brilliant midlife crisis it was!) and picked up a whole bunch of delicious recipes that still warm our bellies and souls. Golden rule no 1: Any dish with chorizo is awesome!
Breakfast on the terrace, shaded by a sun sail.... oh, life was good!
Don't get me wrong. Life is still good. Just a bit...wetter.
These chorizo egg muffins are a delicious start to the day and will keep you going until lunch.
They are
spicy
gluten free
low carb
perfect for on-the-go
easy to make ahead
tasty
great hot or cold
perfectly formed
It's worth it to get a decent cooking chorizo ring from the butcher as the supermarket brands often have a lot of sugar and preservatives in them. With a minimum of prep, you can make a large bunch which you can store in the fridge for a few days. Then, all you have to think about in the morning is to make your coffee. Job done, belly happy.
Chorizo Egg muffins are easy to customize (try them with bacon, or add your favourite veggies - bell peppers work well) and almost impossible to mess up. They are very forgiving that way. Let me know your favourite combos!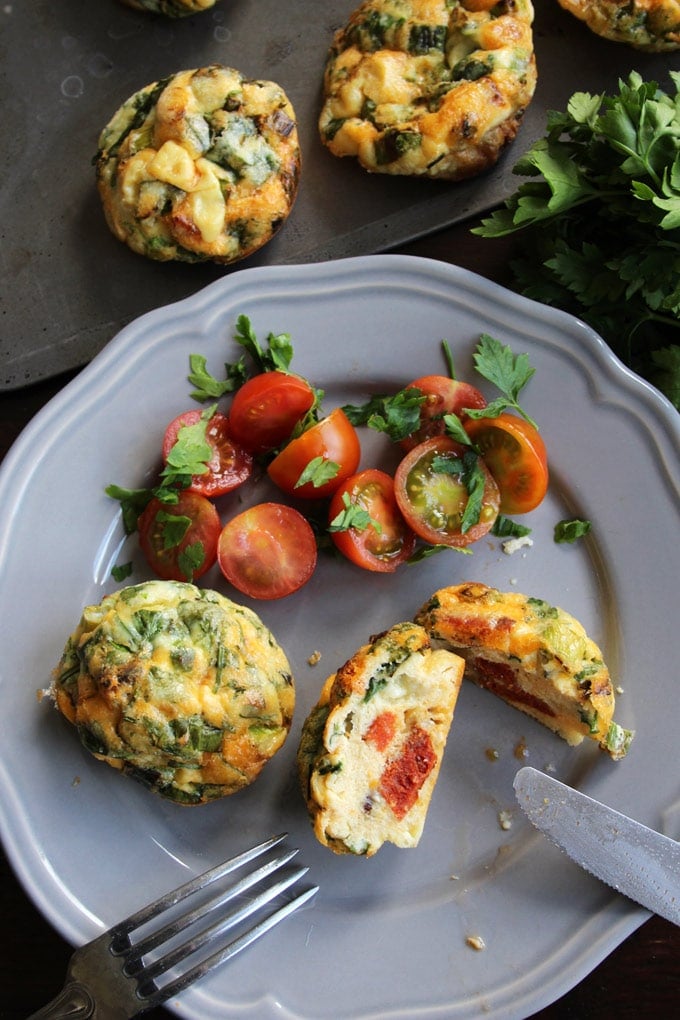 Guess what I had for breakfast this morning?
Tried this recipe? Give it a star rating below!
★ STAY IN TOUCH on FACEBOOK, PINTEREST and INSTAGRAM  for more great food and join my NEWSLETTER for the latest updates and a FREE EBOOK.★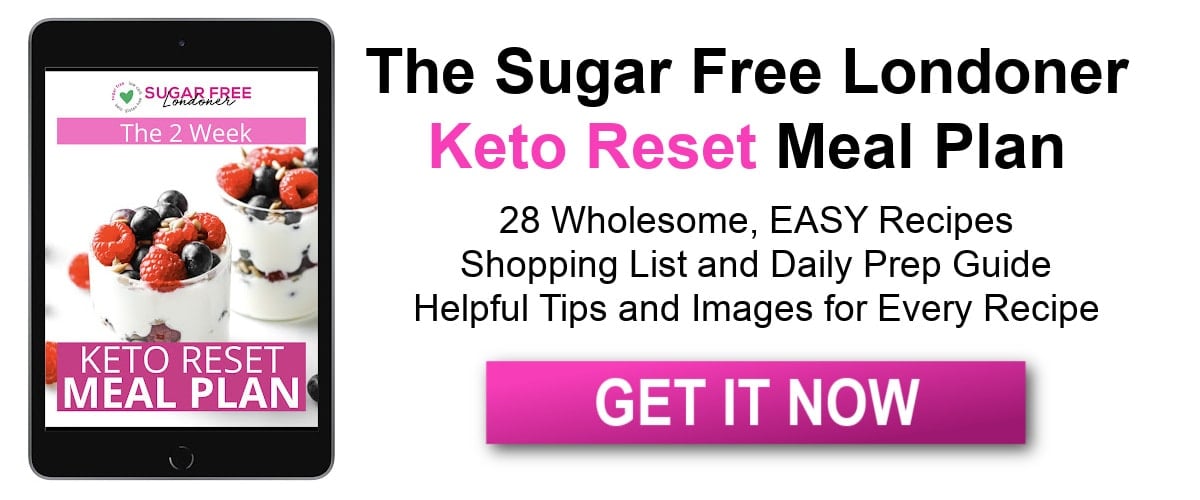 Chorizo Egg Muffins
from Sugar Free Londoner
Spicy, low carb and great for busy mornings. Prepare ahead, grab and go!
Note: The servings slider only changes the first amount in each line and not any subsequent amounts. Please make your own calculations where necessary. ***As an Amazon Associate I earn from qualifying purchases.
Ingredients
16

eggs

large

100

g / ½ cup

cooking chorizo

chopped

100

g / 1 cup

parmesan or strong cheddar

grated

4

spring onions / scallions

chopped

handful of fresh parsley

chopped
Instructions
Preheat your oven to 175 degrees Celsius

Chop and fry chorizo and spring onions until browned. Add some garlic if you wish.

Whisk eggs and cheese together (reserve some cheese to sprinkle on top of the muffins) and pour into muffin form. I used a silicone mould which I also greased lightly with olive oil as I absolutely hate my muffins getting stuck

Evenly add the fried chorizo and spring onions. Sprinkle some cheese on top of each muffin

Bake for 20 minutes or until a fork comes out clean
Notes
These egg muffins come out the oven all puffed up and gorgeous, but tend to collapse a bit when cooling down. Don't let this deter you - they taste delish all the same.
Nutrition
Serving:
66
g
Calories:
129
kcal
Total Carbohydrates:
1.2
g
Protein:
10.3
g
Fat:
9.4
g
Cholesterol:
177
mg
Potassium:
111
mg