Coconut lovers rejoice! I've put together a selection of the most delicious low carb coconut desserts by popular low carb bloggers – from moist coconut sponge cakes to creamy coconut pies.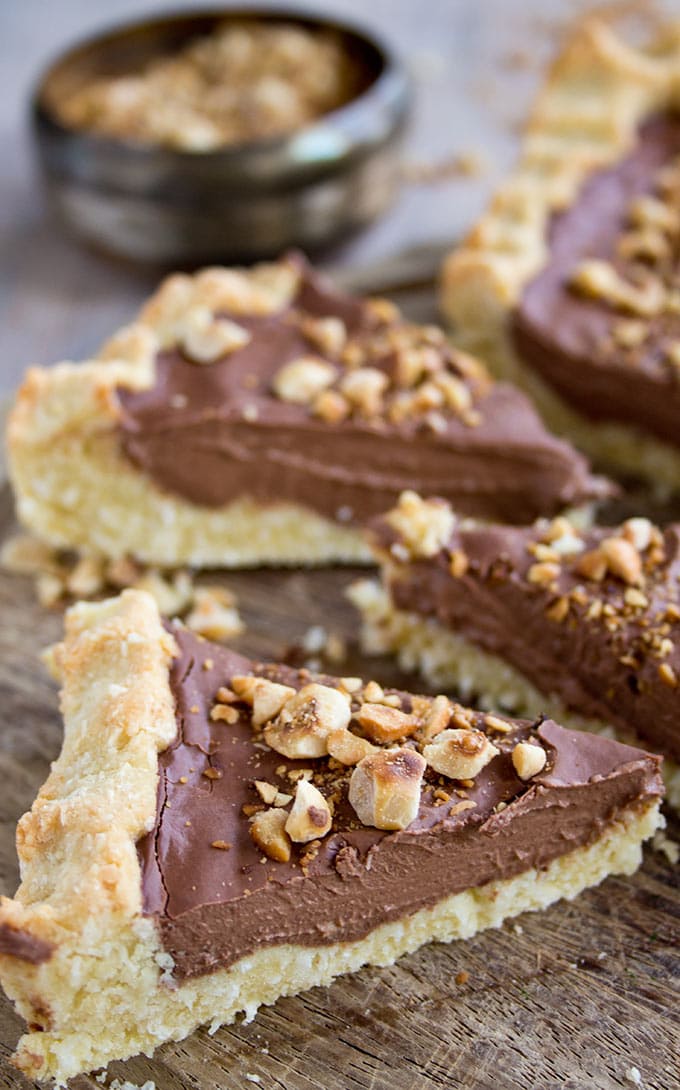 For me, eating a low carb coconut dessert is like a mini-trip to a tropical island. There I am, sitting on my sofa with a blanket and woolly socks. But as soon as I take a spoonful, I can hear the palm trees swaying and want to get my hula skirt out. Coconut desserts have that kind of magic! They conjure up images of sandy beaches, crystal clear sea and of you on a sun lounger wearing incredibly cool shades.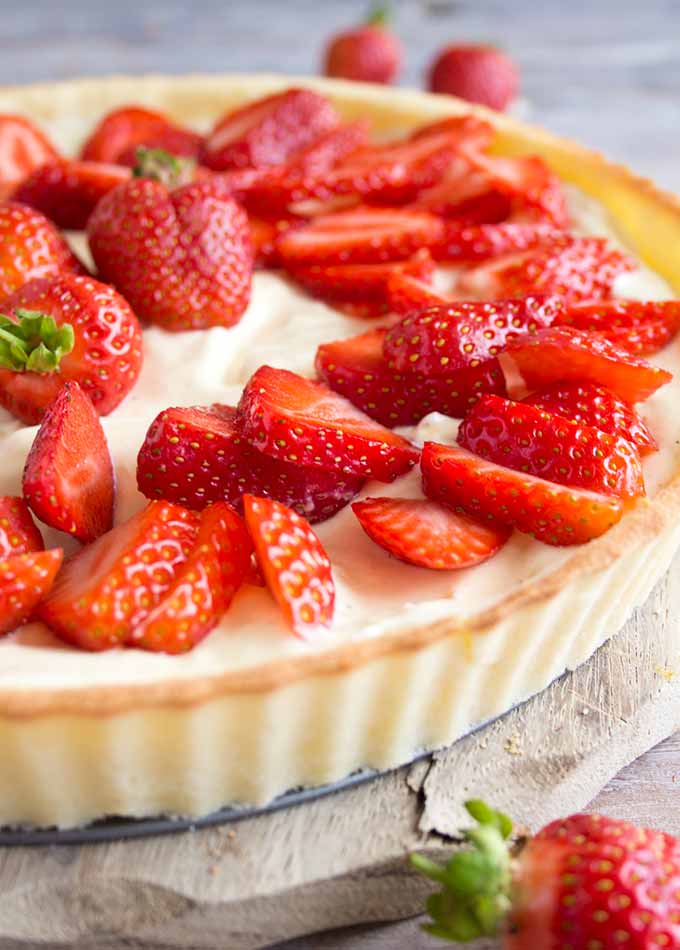 You might have guessed by now that I am a coconut lover.
I adore the stuff! Actually, I make desserts with coconut all the time.
There's the really simple chocolate tart which you can see in the top pic – the crust uses shredded coconut and the filling is made with coconut cream and oil. The next image shows a strawberry mascarpone tart, which has a super-crispy coconut flour crust. And just below is a super moreish bounty bar chocolate bark, which has a moist, sweet coconut layer.
You can make luscious desserts using coconut flour, which makes satisfying, healthy and ultra-fluffy sponge cakes. Or use desiccated coconut to add crunch and flavour to pie and tart bases. And let's not forget coconut cream and coconut oil, which are perfect for creating dreamy-creamy pie fillings, toppings and mousses. Coconut oil is jam-packed with beneficial medium chain fatty acids. This means you are getting some serious freebie health benefits at the same time. Last but not least, coconut tastes wonderful in dairy-free ice creams!
Head over to my roundup on Community Table for 16 irresistibly indulgent low carb coconut desserts by popular Low Carb bloggers and pin the image below for later!