Low Carb No Sugar Carrot Cake Muffins. Sensationally moist, light and simply mouthwatering! They are 100 % grain free, refined sugar free and packed with carrots – an absolutely guilt-free dessert.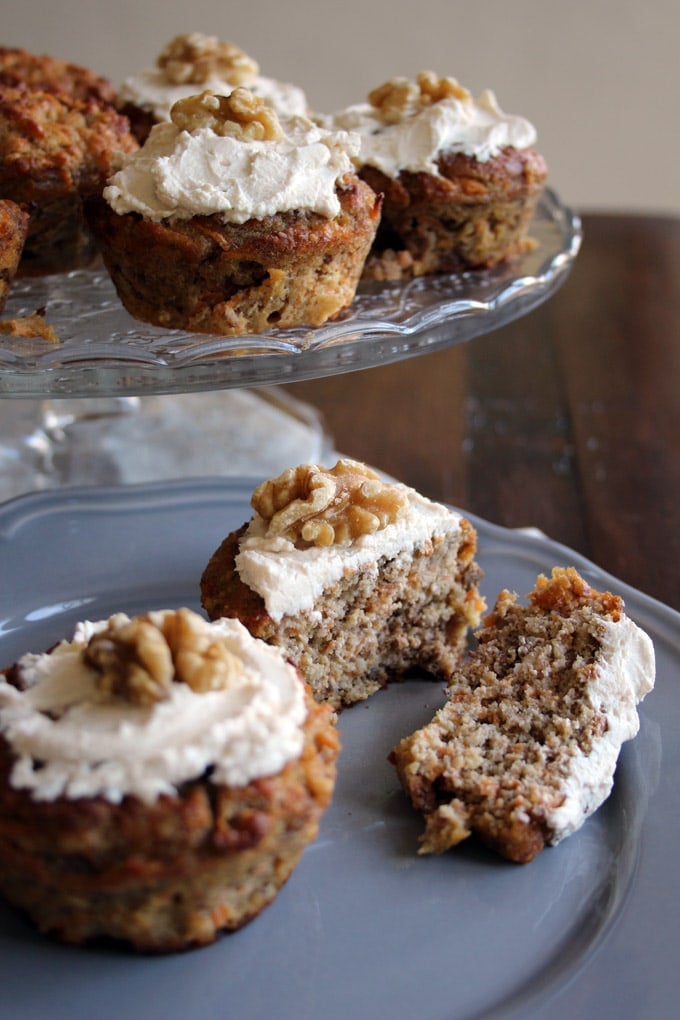 You should not believe everything you read online.
The last time I had a bunch of carrots clogging up my fridge I decided to make soup, adding cloves to it because that's what I had read in a blog. The result was edible, but seriously underwhelming. I actually still cringe at the thought of it. Why did I not stick with a tried-and-tested-combo such as coriander and ginger? Well people, I am doing the hard work for you here. Don't make carrot soup with cloves. Unless you really, really like cloves.
When I checked my fridge today and saw the three bags of carrots in the vegetable compartment (why did I think I needed three bags?!), I could still taste that darn carrot soup. It had to be something else. Something un-soupy. It could only be… carrot cake muffins!…